Gastronomy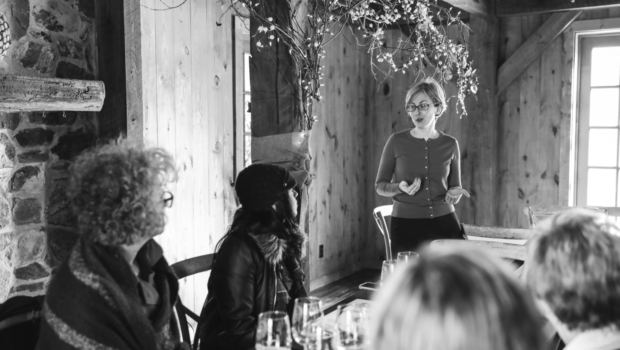 Published on May 19th, 2020 | by Laurence de Valmy
0
Online Chocolate tasting with Estelle Tracy
French Food writer and Chocolate sommelier Estelle Tracy, based in Pennsylvania hosts regular chocolate tastings at wineries and private clubs, both nationally and internationally.
With the the pandemic, Tracy is taking her classes online and the upcoming virtual classes, held over Zoom, will take place on May 31 (sold out) and June 7 with a focus on Colombia. "The tasting is inspired by my visit to cocoa plantations in Colombia last year. We are going to look at three origins of cocoa and I will présent photos and videos taken in the field, all accompagniez by explanations."
Limited to 12 spots each, participants will receive by mail three full size chocolate bars from Castronovo Chocolate, whose nuanced flavors and origins they'll uncover in a two-hour tasting. (Tickets are $50 per household)
"My chocolate journey started with the 37 Chocolates challenge: in June of 2015, I committed to sample 37 US-made chocolates by my 37th birthday on Halloween of that year. What started as a delicious excuse to eat a lot of chocolate turned out to be a life-changing journey that revealed my passion for craft chocolate and the people behind these bars" says Estelle.
Contact estelle@37chocolates.com