Fashion
Published on May 26th, 2020 | by Isabelle Karamooz, Founder of FQM
0
Interview with Ashley Arbuckle, L'Occitane en Provence VP of Brand Marketing & Wholesale
What are the reasons why Olivier Baussan decided to found L'Occitane, a "very small business" created in Manosque that has turned into a flourishing multinational in an ultra-competitive sector: cosmetics in twenty years?
Olivier founded L'OCCITANE because he saw a value in the well-being traditions of the Mediterranean. He had a great respect for the way farmers nurtured their harvest and extracted active essences using traditional methods. Olivier wanted to learn these methods, so as a young man in his 20s, he purchased a traditional steam distiller and began selling rosemary and lavender essential oils in the markets of Provence. This evolved into a passion for learning about sustainably farmed ingredients, studying actives from nature in the lab, and formulating products that captured the efficacy and beauty of nature.
While the brand has evolved in over 40 years, our mindset has remained the same. We are committed to working directly with our producers of key ingredients (such as shea butter, immortelle, almond, lavender, cherry blossom, verbena…) to help them achieve a sustainable, profitable harvest and ensure that their biodiverse farming methods can continue. Now, we have our own lab in the South of France, where over 110 scientists study these natural actives and formulate our products, which are still manufactured in our factory in Manosque. It's a different kind of accountability and passion for a modern brand – to oversee each stage of our products from farm to lab to skin.
https://www.loccitane.com/en-us/
How was Reinold Geiger's first meeting with Olivier Baussan?
Reinold Geiger and Olivier Baussan's first meeting was a critical moment in L'OCCITANE's success story. Reinold had retail knowledge and invested in the development of the brand worldwide. Olivier's entrepreneurial spirit and craftsmanship drove the brand's poetic vision.
Thanks to this partnership, the brand grew exponentially, keeping its same core values of: authenticity, respect and sensoriality.
Like many other businesses, L'Occitane has been hugely affected by the coronavirus pandemic. Are you ready for how the coronavirus is transforming the world? How have you adapted your strategy during the coronavirus lockdown – and what are you anticipating after the crisis is over?
The health and safety of our employees, customers and community is our first priority, and has been the driver of our strategy during the lockdown. When we decided to temporarily close our store network, we wanted to address two main topics: finding ways to help in the crisis and keeping a close relationship with our community.
Philanthropic Efforts – Sometimes there is little a beauty brand can do in a crisis, aside from raise awareness and funds. During the COVID-19 crisis, we were able to find concrete actions to promote hygiene and safety to communities and need as well as needed personal care items for healthcare workers.
LOCAL United States:
Clean the World
L'OCCITANE has donated 186,400 hygiene products to Clean the World Foundation in an effort to fight the spread of COVID-19 in the United States. Clean the World® Foundation is a leader in global health, dedicated to water, sanitation, hygiene, and global sustainability.
This donation includes 74,000 bottles of shampoo, 40,000 bottles of conditioner, 12,000 bottles of shower gel, 33,000 bottles of body lotion, and 27,400 bars of soap.
Hand Cream Donations to Local Health Care Workers
L'OCCITANE has donated over 6.2K Shea Butter Hand Cream samples as a result of social inquires to hospitals across the US in areas such as California, Philadelphia, Boston, New York, Texas, New Jersey, New Mexico, Florida, and more.
GLOBAL:
Hand Sanitizers
The L'OCCITANE Group has shown its support of healthcare workers worldwide by donating 1million products to support health care workers globally.
Reassigning certain production facilities to manufacture 70,000 liters of hand sanitizers, donating them to health authorities and healthcare workers in France
Donating 25,000 units of soap and hand cream to staff of the Assistance Publique – Hôpitaux de Paris
Engaging with our Community
Home with Love – Website
This page offers an opportunity to experience the brand's online boutique, customer care support, philanthropic efforts, tips for effective hand washing, and heart-felt gift options to support loved ones during this time
Digital communication
We have shifted our communication to answer our customers' needs during a challenging time. First, our customers are looking for excellent products to wash their hands comfortably and moisturize their hands and body. Additionally, we also offer suggestions for pampering self-care rituals as our customers take their beauty treatments home.
Above all, we believe as a brand in unwavering optimism, and we share this sunny view of the future with our community, even while recognizing the difficult time.
That fateful year could be marked as the year of e-commerce's emergence in the world, when the crisis provides an unexpected turning point for faster e-commerce adoption. How to respond during the crisis? And, looking ahead, what changes in consumer behavior to anticipate as a result of a prolonged lockdown?
L'OCCITANE has been transparent in our communication with customers via the online boutique. We recognize that even as physical stores reopen, some customers will prefer to shop, or at least browse, online. With this shift in mind, we have made improvements to our online boutique to improve navigation, information to help customers choose between products and better services.
As we navigate through these unprecedented times, it is more important than ever to stay connected. Our goal is to communicate the most recent updates ongoing so we are never leaving our customers in the dark.
Overnight, the tourism and retail industries, like other industries, nearly came to a halt: The government placed major cities across the country on lockdown, and airlines canceled flights. L'OCCITANE is a key player in the travel retail space with over 1,000 stores worldwide through airports, cruise lines, hotels, and airplanes. This will potentially create a big ripple effect across the world, as international tourists are a huge source of income for local tourism and retail.
L'OCCITANE's B2B and travel retail stores have been impacted given the situation with COVID-19. Looking ahead, once the world gets back to normal and the government declares safe, we're looking forward to reopening stores + reinstating our partnerships from a travel perspective.
Safety, necessity reshape traditional shopping habits. These changes create a need for brands to explore how they can meet consumers where they are and with shoppers heading to the store when the lockdown is over, and engage with them in novel ways. Retailers need to dedicate extra precautions and resources toward keeping physical locations clean, essential items stocked and providing options for health precautions.
To deliver on our commitment to enforcing health and safety, our boutiques will operate with a new normal, which we expect to evolve constantly to deliver a safe experience. These include:
a.       Health monitoring by our own employees to ensure
b.       Regular handwashing with soap + hand sanitizer
c.       Wearing face masks on-site
d.       A distance of 6ft (in the US) between employees and customers
e.       Increased disinfection and workstations with hand sanitization
Can you tell us about your products (gel hydro anti-alcoholic and hand creams) available online for your customers?
L'OCCITANE offers incredible products to take care of your hands, from gentle-yet-effective washes and soaps to the most nourishing and protecting hand creams.
Our best-selling hand care product is the classic Shea Butter Hand Cream: Our best selling Hand Creams are sold every two seconds around the world!
The Shea Butter Hand Cream is enriched with 20% organic Shea Butter, this super-creamy balm penetrates quickly to protect, nourish and moisturize hands. Honey, almond extracts and coconut oil are blended with Shea Butter to create this extremely effective formula.
Our best-selling hand wash is the Shea Hands & Body Verbena Liquid Soap, for all the handwashing our customers as doing on a daily basis.
Formulated without palm oil and enriched with shea, known for its nourishing properties, this liquid soap is made from vegetable oils respecting the traditional cauldron method used by master soap makers from Provence. It gently cleanses hands, and delicately fragrances with the fresh and invigorating scent of verbena.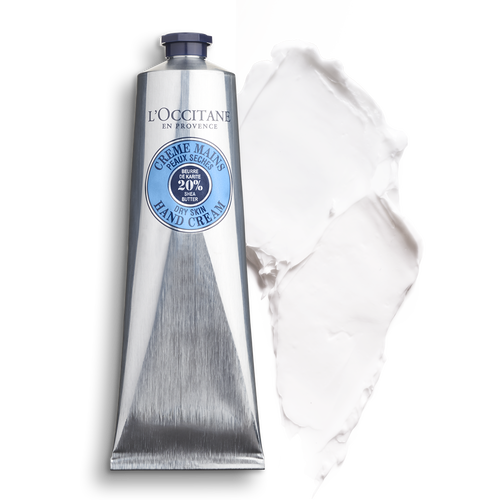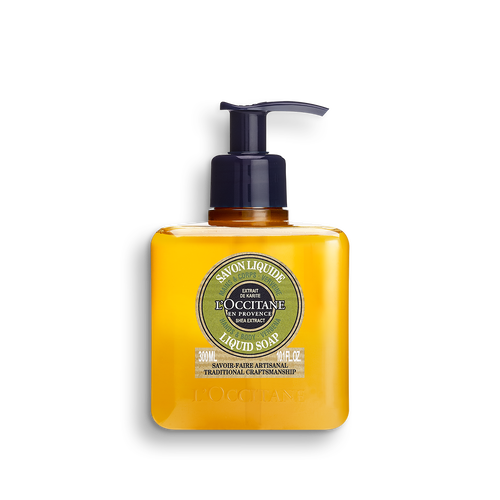 With the growing demand among consumers for more natural and sustainable beauty products, the brand is in a particularly strong position to respond to these expectations, especially in travel retail?
Respect for the environment is at the heart of L'OCCITANE en Provence. Our goal is to share this commitment with our customers, especially in the travel space. With that, we have implemented the reduction of plastic waste in our travel sets via minimizing and reducing cellophane and single-use plastics, and also launched an eco-friendly travel retail kit.