Art & Culture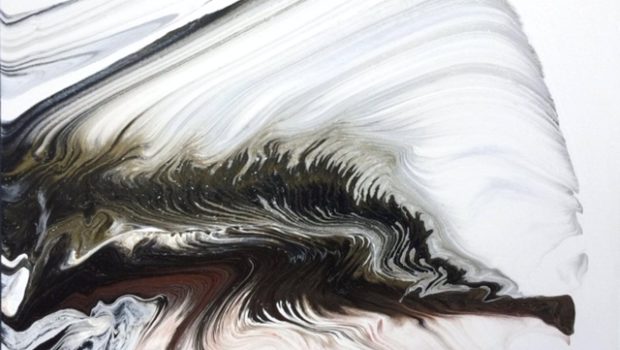 Published on August 26th, 2020 | by Mathieu Francois du Bertrand
0
Silvère Jarrosson, The expression of a catastrophe
Born in Paris in 1993, Silvère Jarrosson could've had the destiny of a classical dancer. Very early on, that future was shattered by an injury. By his late teens, he turned to studying biology to counter fate. A trip to Venice, with a group of artists, made him realize that painting was what truly spoke to him. This does not make him indecisive, a practitioner of the wrong paths, but a visitor to extremes.
Silvère Jarrosson's work adds to the established world in its apocalyptic dimension. It shows a universe where all languages are abolished, but which still controls the energized and moving parts of the soul, the hum of space, the breathing of voids: without this, our presence would give up its imaginative part. This is why his art is an organic and slow adventure of this mythical present time within us, without our knowledge of it, and which is reflected in our emotions.

His art is the expression of a catastrophe. Within him thousands of years of explosions are amassed, not that these paintings have taken that long – the artist doesn't make this claim – but it replaces, in its name, all the innumerable shifts that have governed the universe ever since the inception of matter. Alluvia, estuaries, droughts, so many stories that nihility brings to the promised listlessness of events. We end up seeing a scene of frozen silt that recalls the fatal outcome of a sacrifice. But the miracle of these events finally dried up and revealed traces of these silent sources, fossilized in drips, as they manage to remind us of the journey that led them to their immobilization, in other words to their mummification. They are the basis of the epic of that material. Its heroes are rivers and its gods are accidents. They tell a story with an austerity for language and recognizable signs, but with all the violence that has taken place, it's shown here with such confidence that one wonders if there isn't a particular taste for viciousness behind it all. Essentially, the acceptance of this material is an awareness of the worst.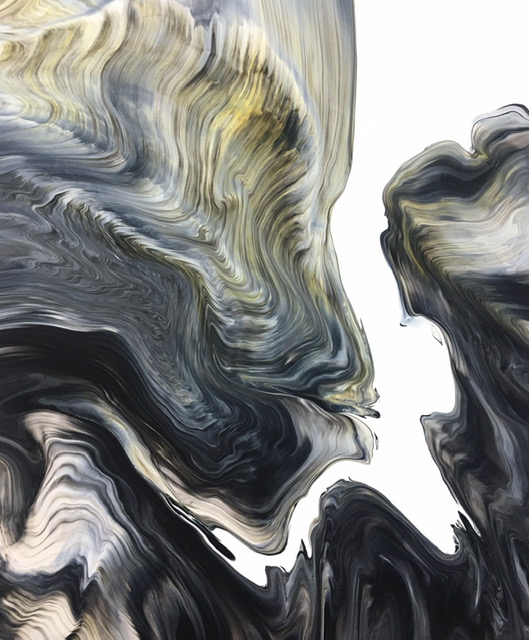 Over time, we have witnessed the gradual invasion of white. The first series of Silvère Jarrosson revealed paintings which were all-over the place, things were condensed, the filling was optimal, where the way of seeing the painting (therefore the world) was full, ardent, vibrato, and colorful. Even if it was declared long before, a trend seems to have been accentuated by a trip to China. It's now a dazzling glow that attacks the canvas, for the most recent productions. With Jarrosson, and contrary to what Mallarmé announces, whiteness does not defend: it attacks, imposes itself and does not retreat, a window allowing more light, as in the series of Elegies where it gradually asserts its mastery of air, territory and contours. Here it's luminous mass is advancing, through which the tides enter. We are witnessing a certain change on these edges, not that there is less savagery, quite the contrary actually: it is by placing his reserves of chaos on islands that the painter highlights them. Here it is, now intertwining the ardor of zebra stripes with an additional clear void. The exergue is a promise of conduct, a smile for bright rhetoric. By calling on him on an almost blank canvas, Jarrosson now combines both the crying delirium of dark filaments and the wise contemplation of white.
What cannot be denied is that this artist has a sense of composition. In paintings that seem to be moving, the least we can say is that he knows how to stop them at the right time, if it is he who stops them, or he who makes sure that they are what they are in front of us, which is always difficult to say in front of works which seem to be created "in freewheel", almost by luck, and in any case dripping with benevolence.
Silvère Jarrosson is part of a younger generation who doesn't fear lyricism. Obviously, his art proclaims it. He also isn't afraid to venture into abstraction, a field that's been inspected so many times before. In order to find what's unique within his work we'll need to talk about panache. Everything is risky and subject to fragility and to being capsized: by approaching these canvases, by distinguishing the craters, the liquids and all this known commotion, we note in this painting the measure of ardor that's thrown in there, and this desire is so tenacious that it becomes difficult to fall back on its feet after so many flights of gestures.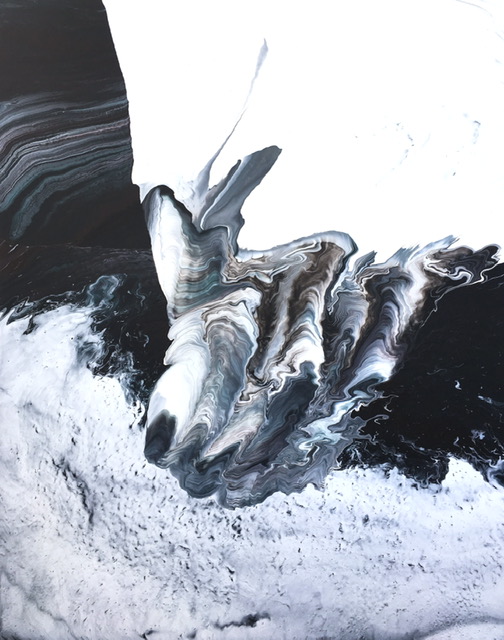 What requirement does a painter need to have in order to soak up such landscapes, and repeat them all day long? No doubt there's a place for this desire, and this desire, with what we know, is profoundly earthly: it needs to anchor itself into the ground to recharge itself, not to necessarily take root, but just to feed. If it were absolutely necessary to find comparisons, one would venture to say that some of his works have the appearance of planetary surfaces, but that would reduce them to what they look like, not to what they are. Above all, it would be a mistake to assimilate paintings in this diversification of planets, which generally only offer a fairly small range of tones from their land. His are undoubtedly more solar. In addition, they offer the spectacle of matter struggling against matter. How many battles are thus detected, with the naked eye, in the flow of the web! The artist presents to us the battlefield of forces which clash, which seek to gain the upper hand and which assault, collide, or withdraw. Here he gives a nice definition of the paradox: his paintings, by fighting these battles, free themselves from a load, and it's this load that calms us. We are fed by this conflict.
Silvère Jarrosson is a human being. His art militates for a more sincere impregnation of soils. However, immobilizing the currents to reveal an archeology of sediments, it is perhaps the being who takes root the least.
This article was translated in English by John Wilmot.