Film & Music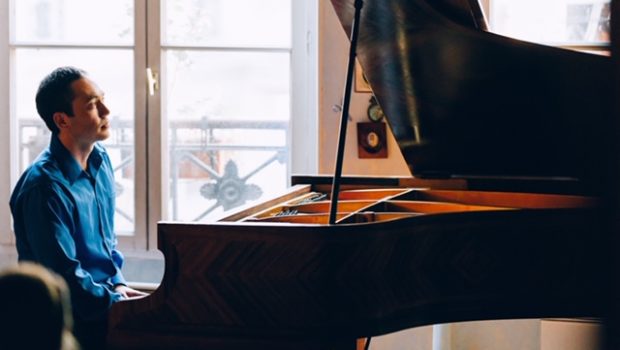 Published on August 31st, 2020 | by Isabelle Karamooz, Founder of FQM
0
An Interview With a Young Musician and Piano Virtuoso: Alexander Kato-Willis
Piano virtuoso, Alexander Kato-Willis has toured to high acclaim as soloist across Europe, the United States and Asia. National Public Radio describes Alexander as "An Inspiration!"
One evening I was invited to a recital in Paris organised by the USC Alumni Club, I have never seen a performance like this before. I was able to see live pianist Alexander Kato-Willis create a classical program on the spot. Every note was created in the moment. This type of classical improvisation was really unique.
I was pleased to interview Alexander directly from Japan where he currently lives and works.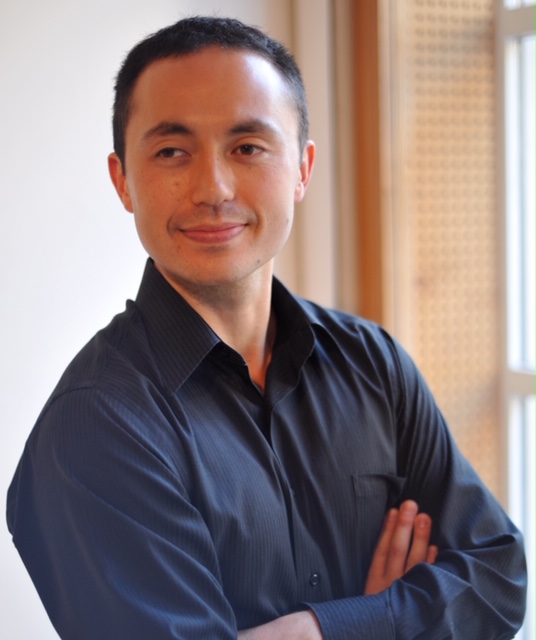 The Covid-19 has put a stop to concerts for a while. How have you been holding up?
That lack of activity was, at first, and still is to some extent, painful. However, pain at its best can be instructive, and the type of pain incurred by the current circumstances brought home to me the degree to which I was attached to the sensations of progress and momentum. Once those feelings dissipated, I was left with who I was without them; in a way, a musician may be the person who remains after the music stops.
How did you get to where you are today? What first sparked your interest in the piano?
Listening to audio biographies of famous composers when I was child was my initial encouragement to begin studying piano. Improvisation became my main interest about a year after beginning piano lessons (not with a pianist, but with a composer), and it has dictated my path through the musical world. Since the beginning, the creation of music that is both new and correct has been central to my musical values. Both characteristics are common in isolation, newness alone being a denial of reality and correctness alone being nothing but conforming to that reality, but they are, as a pair, necessary to make music that is alive.
In the material sense, my career has been built by the generosity and support of many whom I now have the luxury to call my friends. At the time of my first tour in Paris, I had few acquaintances; the warmth of the French people, however, was heartening, and I will always be grateful to them for being the first people to take interest in my music.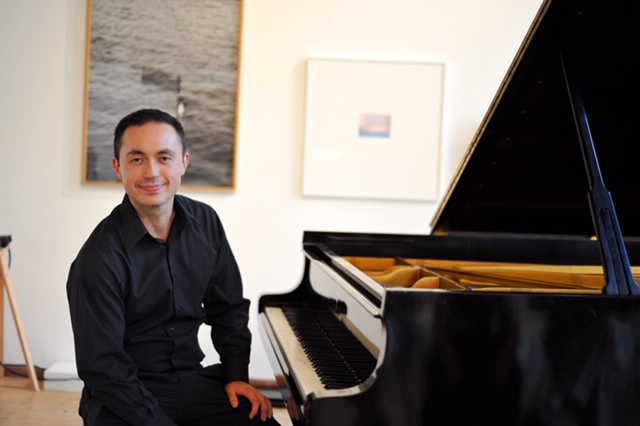 What do you say when asked to describe your music? Is it easy to write verbally about your work?
Saying, "Every note, every harmony, every aspect of the music is conceived of in the moment," is exposing the bare truth, but in some ways it is, due to its being the process rather than the result, the least relevant to the audience. Instead, I try to impress upon the audience that my performance is not something to be understood: it is something to be felt. I once had an audience member in Japan write me a letter in which she said that she realized the most important thing in listening to improvisation is to open one's heart.
In the end, however, it is challenging to describe an intuitive act with words. My performance is the expression of life experience; as all people experience life differently, that may be why everyone experiences an improvisation performance differently.
Do you consider the audience when you're working on a composition? On a classical improvisation?
Improvisation begins and ends with the audience. I feel their energy, and that energy shapes the piece. Music's purpose is to form a connection between people, and as such, people form the foundation of music. To separate the two would be like taking water away from a fish.
However, I never think about the audiences' opinions; I think only about their hearts. When a performer tries to influence an audience's opinions, this inevitably leads to the performer trying to stimulate the audience rather than to form a connection with them. Overstimulation suppresses humanity and is in abundance in today's society.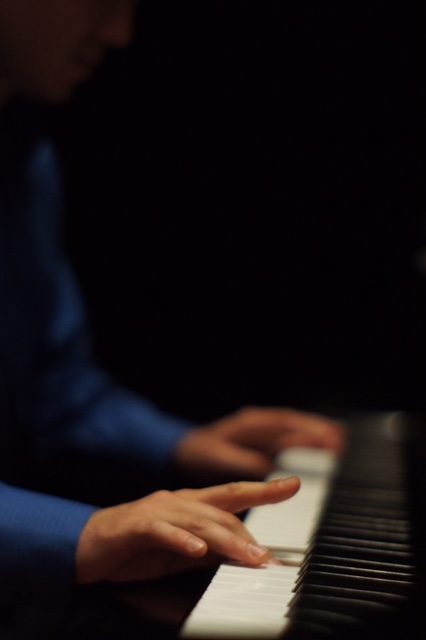 Can you describe one of your favorite performances?
There was a concert I performed at my late sponsor's residence on rue Saint-Honoré four summers ago, which still seems as alive to me now as it did then. His salon was one of my favorite venues since the atmosphere was so conducive to artistic expression. The walls of the salon were covered with 17th century Dutch portraiture and most of the furniture was of that era as well. It was a warm evening so the windows were open; as I performed, people walking in the street below stopped to listen. When the light began to fade outside, the room's color turned a warm orange, and as the audience relaxed it became easy to have ideas and bring them to fruition.
However, the true reason this concert was special for me was because many of the people who were in the audience are now friends of mine with whom I am often in contact. After the concert, we talked about music and how its philosophy can be applied to many walks of life, and it was through this experience that I understood that music has the potential to unite like-minded people.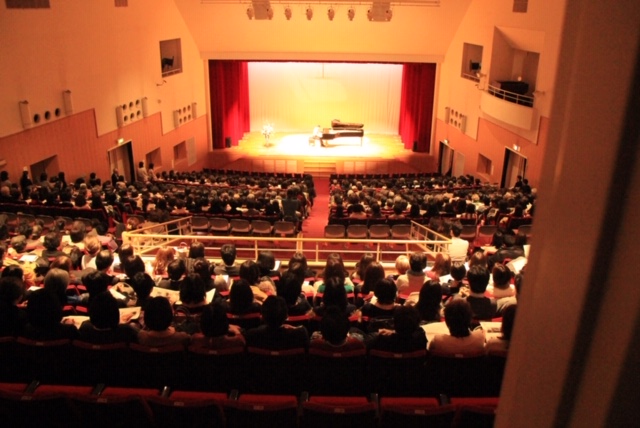 How did you get involved with American soprano Olivia Kahler with whom you performed a joint program at a private residence in the 16th arrondissement of Paris as part of the « Productions Chez Nous » concert series in 2017?
Olivia was kind enough to come to one of my first concerts in Paris, at the Maison du Japon, and it was there where I first made her acquaintance. As my home state is California and she, too, has spent a significant amount of time there, it was easy for us to speak about less-than-serious topics with great enthusiasm. The Productions Chez Nous concert, which was thanks to Olivia's introduction, had a very interesting program, since we combined well-known French songs with my songs based on the same poetry. Olivia is a musician of generosity and sincerity which makes every aspect of the performance process, from rehearsal to after party, enjoyable.
What kind of music do you listen to?
Right now, I am listening to tango songs. The happy opportunity to work with the world-renowned tango singer, Yuu Kohsaka, has arisen, and her new CD, Tango Blood Moon is in my ears all day. She has tremendous emotional depth and power and combines it with sophistication and polish. The tango world is fascinating, and the focused, yet uninhibited emotional expression, which it demands has shown me new possibilities in performance.
Also, before the virus, I had been able to attend live Noh drama performances, namely those of Hayashi Teiki Noh in Kyoto, and have been deeply impacted by them. The profundity expressed in them was unlike anything I had experienced before.
Do you ever make music just for yourself?
There are times when I improvise simply for my own pleasure. Musically, the difference between those times and live performance is getting smaller, though. As I understand more clearly what is in common between myself and others, performing for me and performing for an audience become less distinct activities. Perhaps that resembles how we think about those around us in society: the more we see ourselves in others, the more our path to happiness and their path to happiness converge.
If you could perform with any classical pianist – dead or alive – who would you pick?
Mozart, since he has the aura of a genius.
What projects do you have going on for 2021?
Concerts scheduled for 2020 that were delayed due to the virus should occur in 2021. The first has been rescheduled to April 21, 2021 at Nonaka Anna Hall in Shibuya, Tokyo. Also, my winning the Most Distinguished Musician prize at the IBLA International Competition in Sicily resulted in the booking of a concert tour of 11 countries culminating with a performance at Carnegie Hall that will hopefully be rescheduled next year. Further, I plan to return to Paris, and I will announce all public concerts on my Facebook Artist Page (https://www.facebook.com/AlexanderKatoWillis) once my tour schedule is confirmed.
I would like to mention that my article in Piano Magazine (formerly Clavier Companion), Improvisation: The Classical Way, will be appearing in that publication's autumn issue this year.
As the number of private concerts has already begun to increase, I believe that 2021 will be an excellent year for live performance. The isolation brought on by the virus has taught many of us the importance of human contact; live performance will bring us together again.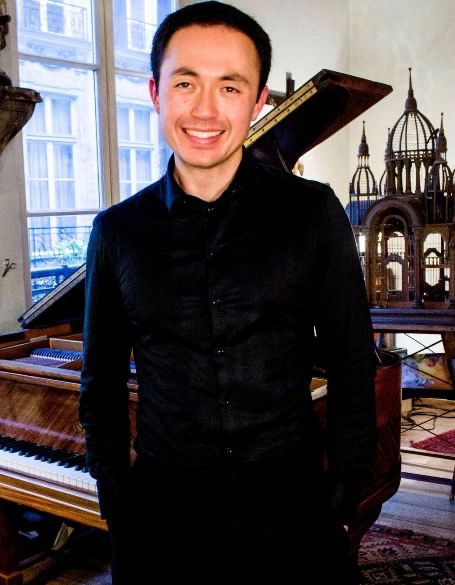 Alexander Kato-Willis may be contacted at: abkatowillis@gmail.com