Gastronomy
Published on September 6th, 2020 | by Isabelle Karamooz, Founder of FQM
0
A Peek Inside Ladurée, the French Maison for Macarons with Elisabeth Holder Raberin
Just has the restaurants are reopening after months of closure, French Quarter Magazine salutes one of France's most celebrated macarons maker houses, Ladurée, which has been bringing excellence and perfectionism to their legendary family business for over 5 generations.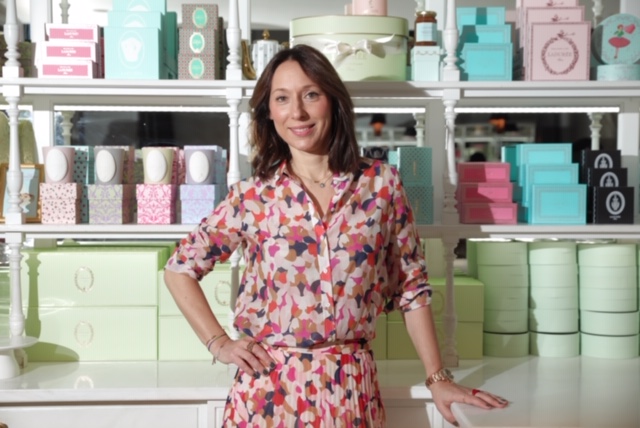 Elisabeth Holder Raberin, President Ladurée North America, has joined her family's business in 2004 and is responsible as a Brand Director alongside her husband, Pierre-Antoine Raberin. She relocated to New York City with her family in 2011 to oversee the opening of Ladurée's first boutique on Madison Avenue. In 2014, Ladurée opened a full-service restaurant and Tea Room and since, the brand has expanded from Los Angeles, New York, Washington D.C. to Miami.
A Question & Answer with Elisabeth has opened up the conversation to all of our questions about the reopening of the Ladurée stores.
What is your state of mind since the reopening of your Ladurée stores worldwide?
One day at a time. Our priority right now is the security of our team and clients. We try to offer our clients some comfort with the best products and first-class service. As always, we are happy to see them back, but one day at a time.
You have several stores in the United States. Did they all reopen at the same time? What welcome message do you want to communicate to your regular customers and to new customers wishing to discover the French luxury bakery Ladurée?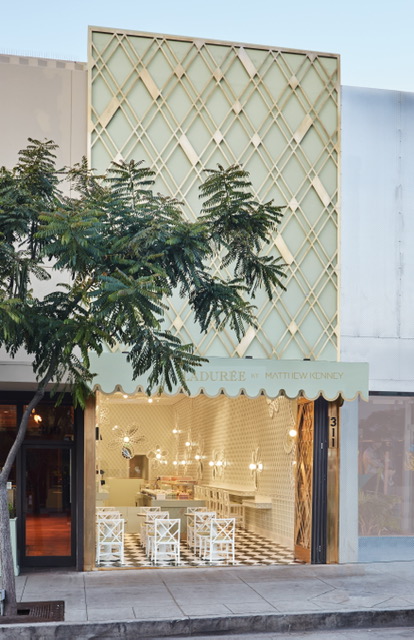 We have locations in Miami, Washington D.C., Los Angeles and New York. We opened each location when it was officially communicated that it was safe to reopen. D.C. is opening next week, and Miami mid-September.

Beverly Hills facade at Ladurée. Photo credit: Ladurée
During the time when we were closed, we worked remotely with our chefs to offer a large assortment of dishes "To go" for pick up, and ordering our vegan macarons options as well, promoting our e-commerce, and shipping nationwide to offer our clientele the Ladurée "douceurs" anywhere.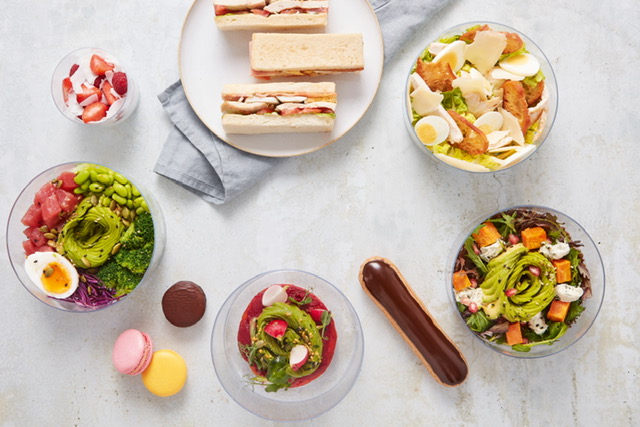 I would say that our goal is to keep the dream for our clients to travel to Paris with the best quality of our products and service.
We are following strict health and safety guidelines. Our goal is for customers to feel comfortable in a safe environment, relax and enjoy their dining experience.
For the time being and from now on, Ladurée's United States locations have focused on its e-commerce business. Are you continuing proposing a « To go » menu on your e-commerce platform, for pick up? Are you offering a new summer card, a range of seasonal, savory dishes and desserts to go?
Our e-commerce is definitely the priority when offering a wide range of savory and sweet dishes – for both new customers and our loyal, local ones as well. We are working on new "To go" options that are seasonal. This fall, we have an exciting collaboration with well-known French restaurant Bagatelle. We will host a pop-up in Ladurée's magical Soho garden. It will only be open for dinner starting Labor Day weekend.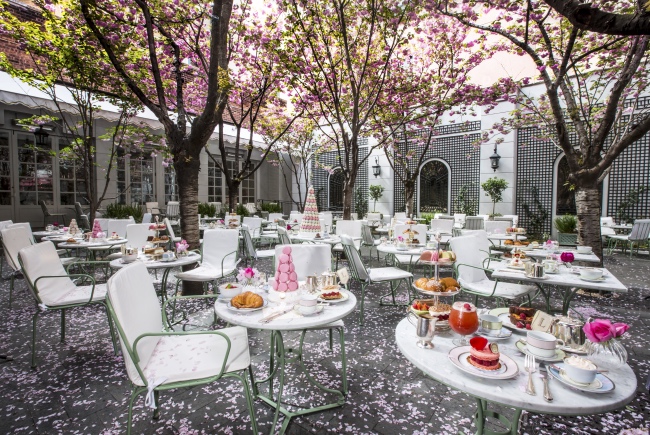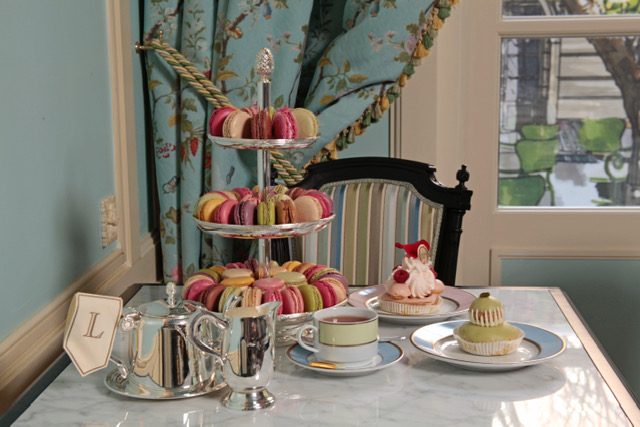 According to you, those in the food industry must remain vigilant and favor homemade products, local products and those of small producers so that they can live and be able to emerge from the crisis?
This is very important for Ladurée. Supporting the community is part of our brand ethos. It was our mission BC (before COVID), and it will continue in the future.
What is the most significant lesson that you have learned from this unfortunate situation that is this sanitary crisis we are experiencing?
The most significant lesson for me is that it is essential to be agile, adapt quickly to manage the difficulties. Teamwork and positivity are also keys. Unity is a powerful thing.