Theatre & Literature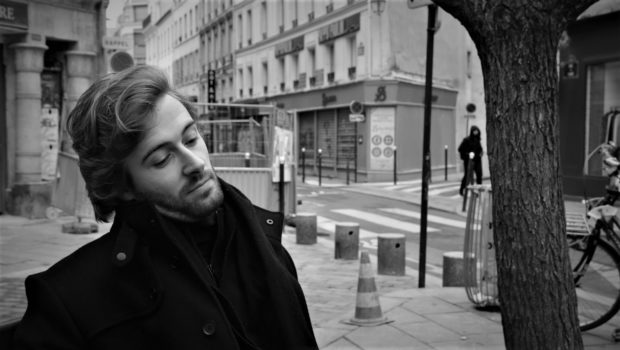 Published on October 4th, 2020 | by Christopher Cipollini
0
A Rare and Miraculous Muse : The World of Theophile Choquet
Two components are integral to the story of human existence : motion and words. In the stories of human experience, oral tradition is our strongest theme. Words inform our stories on this planet. Our strife and passions, our dreams and expectations, our fears and joys, as well as our ever undulating and rippling journeys as humans. In recent years, this seems to have become increasingly impersonal with the advance of technology and the rise of social media. Mystery and discovery seem scarce. So It was a delight and joy when, one day, I happened upon the work of an exquisitely talented theater actor from Metz for whom the word impassioned would be a gross understatement. Theophile Choquet is a young man with the heart of an ancient yet jubilant soul. Seldom in this life does the artist know their calling almost from infancy. Even more rarely do they emerge almost fully formed.
Yes, yet Theophile, as the saying goes – has a calling.
Having graduated from Metz and Strasbourg Universities, as well as earning a Bachelor's degree in theater and a master's degree from the Sorbonne University in Paris, his scholarly education preceeds him.
Yet in watching his performances, one gets the feeling that Theophile pulls from worlds that are not contained in a classroom. From a public park to an opulent Gothic cathedral, alchemizing wordplay into living breathing experience, Choquet channels some of the great orators of French history, from Artaud to Baudelaire to Bossuet. Not content to simply read off their words, he lives them, emotes them, gestures with them. Motions erupt. Declarations encompass their minds, passions, raptures and follies. In his gestures and voice, he invokes them, back in their time, as they sit at their desks, in heavy coats, splotched in India ink and quill, conveying divine mania from cerebellum to parchment from attic workstation to jailcell to the marbled columns of a 12th-century cathedral. One doesn't simply watch Choquet's work. One experiences it, in every sense of the word. He is an unquestioning generous vessel in which their myriad worlds are contained.
It was therefore my honor to interview Theophile for FQM, as he prepared for his recent presentation : "Bossuet-Sermons and Oraisons," last September 11th at Metz Cathedral.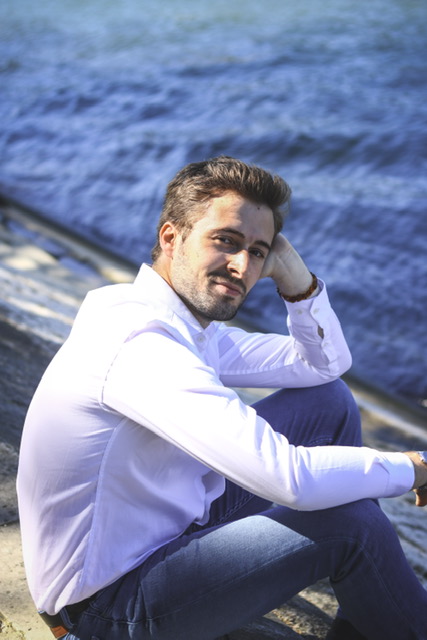 Your story is so unique and captivating. You started on stage at 5 years old. Can you remember your earliest performance?
Yes I do ! This first show was "Le Bourgeois Gentilhomme – The Middle-Class Aristocrat," a famous play by Molière. I played the first manservant, coming on stage speaking directly to the audience before the play begins. My text was only one sentence long, and I worked on it for several months. I still know it by memory! I remember being really afraid and happy at the same time, mixed feelings I became really addicted to. They have never abandoned me while doing theater…
How did you craft your own specific style of performance? Did you base it on any particular actors or is it completely your own conception?
I had so many influences throughout my artistic education, from theater actors to movie actors, but to craft a strong identity as a performer, I believe requires to go deep inside yourself to give birth to the actor you want to be. It is not easy to find what exactly makes your own specificity, it is a long path to walk on. Teachers and directors can help you with techniques, and I am really grateful for the important knowledge I have received from them. Nevertheless, only you are able to understand your body, to love and master your voice, to give colors to your imagination. Being an actor you are the sculptor, the instrument to sculpt, and the material. All in one.
Today, I am responsible for a wide range of activities: from solo performances to public readings, conferences, leading acting workshops… I believe a theater artist can do many things.
You obviously have a great reverence for literary figures, namely Artaud. What was it about his work that so moved you?
Since very young I have been taught to revere every important playwright. You know, being an interpret, we are basically intermediaries between the author and the audience, and we are here to serve the script. Here I insist on the fact that respecting the text is also a joyful experience.
Artaud represents an important subject for me, because it takes a particular place in my growth, both as an artist and as a human being. Antonin Artaud (1896-1948) belongs to a very special kind of artistry. He was a poet, and expressed his poetry mainly through theater, dreaming and inventing revolutionary forms for this art. A part of his multidisciplinary practice, he had a very painful existence, experiencing rejection from society and mental illness, dramatic experiences from which he built a unique philosophy. There are not many authors that can really give a new orientation to one's life. Artaud is definitely one of them. He speaks directly to his/her reader about what makes the absolute of life, giving an essential place to body life, and makes you a "spect-actor" of a subversive theater of inner feelings. Definitely not "feel-good books", the ones he wrote! Paradoxically, facing our part of shadow can also be a way to feel better.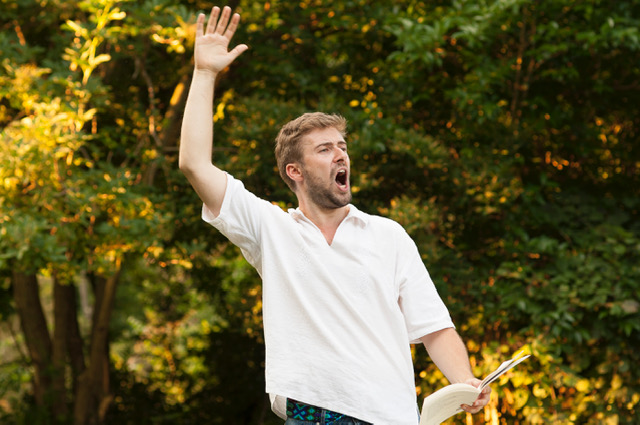 I read that you don't like to confine your performances to theatres, but take them into the world. Libraries, retirement homes, art galleries, and so on. What is the difference between having a show in a theater versus a more organic environment such as a park or public area?
This difference exists both for the audience and for the artist who performs. It is very interesting to see how the environment changes the experience of theater. A public area is never neutral, and has a direct impact on the artistic composition. It is the guarantee to live a very special moment, out of time, and sometimes a bit ceremonial. And society needs ceremonies. The audience there reacts differently because they feel involved in a very unique way. I remember performing French poetry on a boat, having choosen poems in relation with the landscapes passengers could see along the river. The poetic dimension of the texts got enriched by this exceptional context.
I always had the intuition that we can produce art everywhere, and I am not the only one. Modern societies created an appropriate institution for almost each form of art (museum, galleries, concert hall, theatres…). Actually, we are so used to observe the human expression being distributed in precise places that it is hard to simply think of it differently. By the way, Artaud, in his time, insisted on the fact we should "go out of places," and reinvent the arts in order to reinvent the way of living our lives. You employed the verb "to confine," which has become so common in recent times, for reasons other than art making. I think the moment has come for a new reflection on the performing arts based on their possible locations.
Who are your greatest influences?
It sounds curious to say, but I always had the desire to have my own pantheon of artists and icons that influenced me. It is certainly due to my romantic spirit, to dream of a transfer of their personality (and their genius) into my person! There are many influences, but being at my desk now, I can see some pictures that surround me. First comes to my view a photo of Arthur Rimbaud, the legendary poet, a true icon, a really nonconformist spirit. Then there is Maria Callas, maybe the greatest artist of the 20th century, a tremendous voice and a model of discipline in the work process. I also admire ballet dancer Mikhail Baryshnikov, who seems to look at me with his penetrating look, saying "go practice!" The American singer Patti Smith, certainly one of the major poets of our time, who wrote such inspiring books using writing which touches me deeply. There is also a portrait of Picasso, with the words: "If you know exactly what you're gonna do, so what is the reason to do it ?" Sometimes it is good to ask yourself this philosophical question. Thinking about them all, they all share a common quest of absolute immersion in their art. They are gods and goddesses. Some of the important women and men of History can also inspire me, like Benjamin Franklin or Napoleon.
In politics? Very few! but French politician and former Minister of Justice Christiane Taubira, does without a doubt!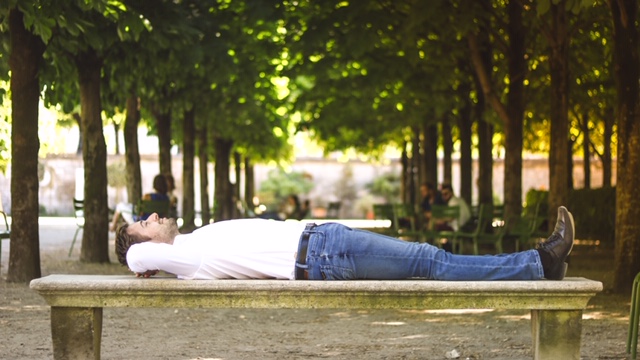 Lastly, what is it you ultimately wish to achieve or bring to the world through your art?
I can say these troubled times we are experiencing now demontrates the fragility of my chosen field. At the same time, I observe that we all need to grow up in our knowledge of life and knowledge of ourselves by being in contact with the arts. Because they are a sincere expression of the human spirit, and the only answer to feel intellectually and emotionally nourished. Cultural consumption on digital platforms is okay, I live with that too, but at the end they always provide us more frustration than satisfaction, don't you think? I am determined to do theater as long as possible, and if it happens that I only touch deeply one single person with my productions, this would be enough. The archaic manifestation theater has become today is beautiful because of its fragility, and certainly does not work under the rule of capitalism.
For more information on Theophile Choquet, visit his website:
Instagram
https://www.instagram.com/theophilechoquet/
Facebook
https://www.facebook.com/theophilechoquet