Art & Culture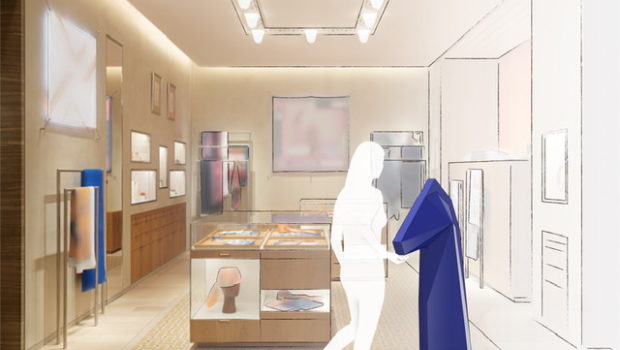 Published on October 11th, 2020 | by Isabelle Karamooz, Founder of FQM
0
A Look at a New Generation Interior Design Company based in Paris
Studio Jean-Marc Gady is a Paris based interior design company that works with the most prestigious clients such as Baccarat, Christofle, Chanel and Moët & Chandon among others. In 2009, Jean-Marc Gady had his first exhibition, in New York and Paris.
A Question & Answer with Emilie André, Creative Director at the Studio Jean Marc Gady has opened up the conversation to all of our questions about this new generation design which has come on the scene.
What is the Studio Jean-Marc Gady?
Created in 2006, the Studio Jean-Marc Gady is a passionate creative workshop that offers projects that convey emotion with attention to detail. Its activity covers projects of object design, merchandising, interior architecture, scenography and museography. The studio team reflects this plurality, and is made up of interior architects, product designers, graphic designers and 3D specialists.
The Studio Jean-Marc Gady, through the challenges of the different brands, offers its aesthetic vision linking emotion, generosity and consistency. The goal: to bring a form of poetry while reconciling the objectives of the brands and an aesthetic and artistic requirement. The studio collaborates with the most beautiful French and international houses.
The numerous references both in design and in spaces, mainly from the luxury sector, and the plurality of projects carried out, place the Studio Jean-Marc Gady in a global expertise from artistic direction to technical study. The studio now has a network of French and international collaborators, artisans, and industrialists. Whether it's craftsmanship, industrial techniques, or new technologies, the studio shares a simple desire with its partners: to create with precision.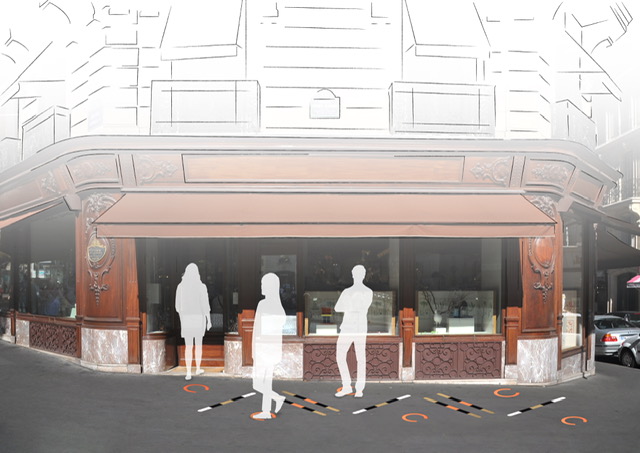 How has your activity and that of your team changed since March?
The studio quickly adapted to the constraints imposed by the health situation. Teleworking tools were immediately put into place to work remotely and be fully operational. The creative and inspired members of the team have devised adapted solutions to allow work and exchanges in the best conditions. Morning meetings and brainstorming sessions have been dematerialized while maintaining enthusiasm and good humor. Throughout the first period, the remote control of computers ensured permanent connection to the servers and software became essential for creation. Despite our physical absence and the immobility of mice, computers have not stopped functioning.
How did you experience the interior crisis, rue de Mont-Louis in Paris, 11th? How did you experience this personally? How did confinement inspire you to reinvent everyday life?
We quickly decided to meet once a week in small groups at the agency to maintain the link and solve projects requiring a physical presence. This was made possible thanks to the closeness and availability of each one of us and allowed us to never lose our motivation and creativity.
Personally, this period allowed me to refocus and involved finding a new balance between personal and professional life. A new temporality imposed itself, the daily rhythm had to be changed which meant more permeability in the activities. This momentary "stop" also brought serenity and reduced stress, especially due to travel, and in a way allowed me to focus on the essentials.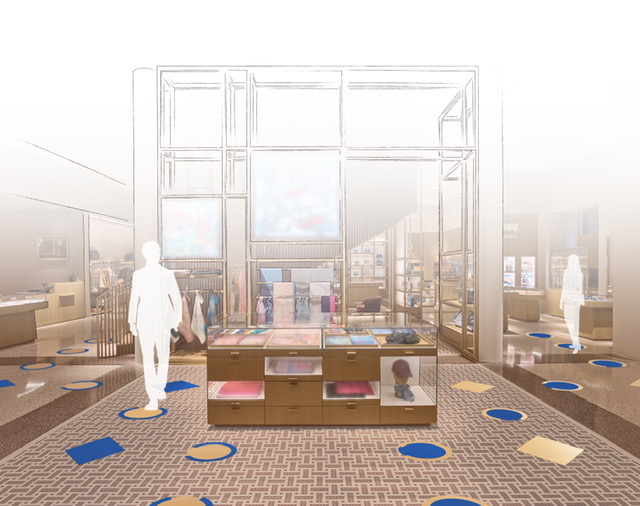 What kind of solutions do you offer us and our new lifestyles to allow us to live "as before" but with the constraints of Covid-19?
Design is linked to social issues. It combines the beautiful with the useful, emotion with functionality. The designer, to offer the most relevant solutions, must understand uses and lifestyles. It's even this empathy that gives meaning to our work. The unprecedented situation we have just experienced involves major changes in the relationships we have with others. Today, and certainly for a long time to come. The collective awareness of health actions that ensures protection against the virus to the greatest number of all of us implies new uses, new habits. Providing emotional responses to rational requests is the heart of our business. We are there to understand the needs and offer a pragmatic, functional and aesthetic vision. The work of the designer is to sublimate the constraints.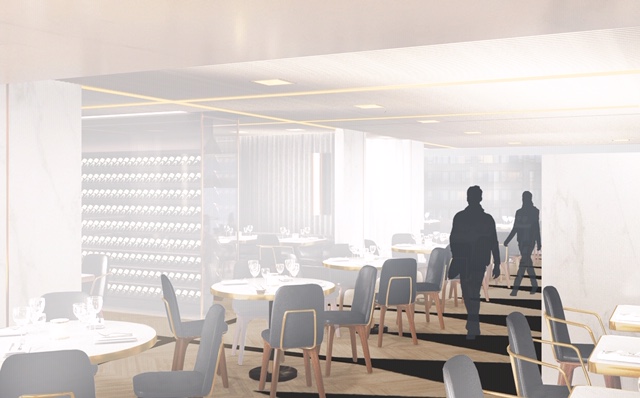 How does the Smart Platform x Versâtis ™, this new innovative concept which offers a multitude of functions, adapt to our new uses?
The Versâtis ™ kitchen concept for Eurokera will appeal to those who will have to continually work more from home and who seek to make their kitchen a friendly and connected living space. Smart Platform x Versâtis ™ is at the same time a work and cooking surface, a dining table, an office space and an interactive projection. A futuristic concept 100% made in France where the kitchen space merges with the living room and adapts to our new uses.
This disruptive and innovative proposal has no equivalent on the market and offers a new type of furniture. Simple and uncluttered, the concept offers a multitude of functions: induction cooking zones detected with a simple touch and are controlled via an app, a space for keeping stuff warm, a charging surface for our wireless phones. A connected interactive projector and a 360 ° camera invite new uses and allow unlimited flexibility.
Functional and aesthetic, this creation offers the freedom and possibilities of a worktop and the refinement and conviviality of a reception table. An innovative concept that will fit easily into refined interiors.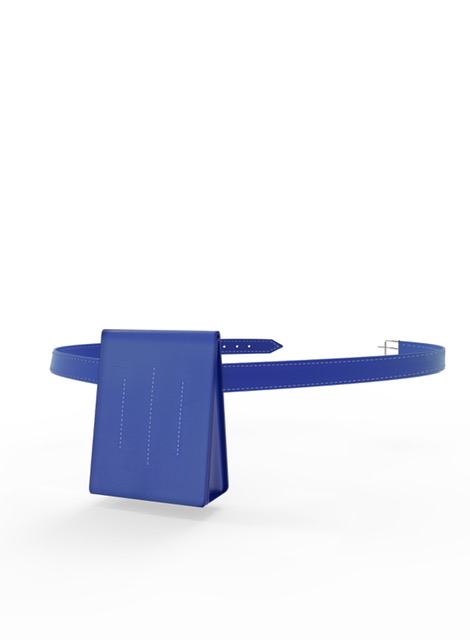 Tell us about these items from the Covid era that you created to enhance the high-end retail and catering sectors and which enable us to make our daily lives easier.
The studio has endeavored to provide emotionally charged responses to unprecedented health constraints. The reflection focused on new uses and the resulting customer experiences. The objective was to imagine creative and relevant solutions to reconfigure retail and hospitality spaces through a natural and refined integration of hygiene reflexes and social distancing.
The challenges have been to ensure the serenity of our customers and staff and to take this opportunity to enrich their experiences rather than them having to feel constrained.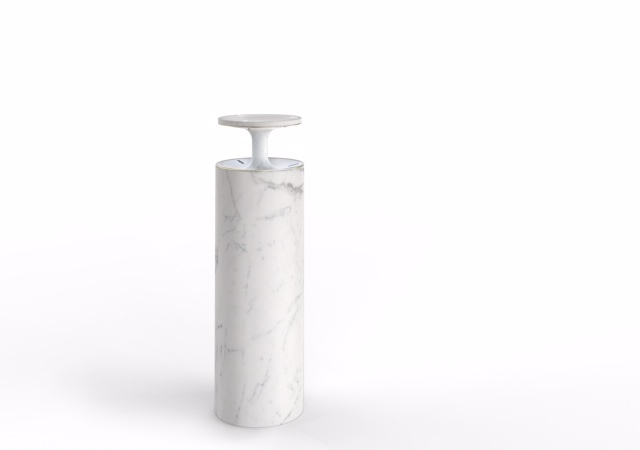 This translates into "meetings" which punctuate the customer experience: The hydroalcoholic gel fountain, essential for the protection of customers and staff and an emblem of the new health situation, is the starting point of this reinvented journey. Signage, meaningful and elegantly integrated, encourages social distancing while allowing an optimized customer journey. Nomadic disinfection systems adapted to the context ensure staff hygiene while reassuring the customer in his or her experience. They take the form of a service apron incorporating pockets of disinfectant gel, a bottle worn like a long necklace or a sales pocket whose flap lifts up and gives access to a foam delivering gel.
This article was translated in English by John Wilmot.