History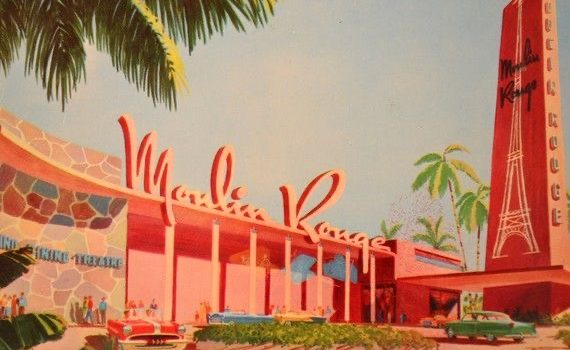 Published on October 18th, 2020 | by Stephen Cirello
0
The Moulin Rouge, a Las Vegas Treasure
One of the most exciting cities to visit with my French-speaking tour groups remains without any doubt Las Vegas. The French-speaking world is well represented here from the beautiful Paris Hotel, to the many French restaurants, to such past celebrities as Line Renaud, Johnny Hallyday and Celine Dion. However, did you know that Las Vegas had its own Moulin Rouge back in the 1950s?
The Moulin Rouge Hotel opened in 1955 in West Las Vegas at Washington Avenue and Bonanza Road.  It had all the amenities of others hotels in its day. However, there was one major difference: it was the first integrated hotel in the city. Prior to the Civil Rights Act of 1964, most establishments in the country, especially hotels and restaurants, were segregated. The Moulin Rouge was an exception as evidenced not only by its clientele but by its diverse group of entertainers who once performed there: Sammy Davis Jr., Frank Sinatra, Nat King Cole, Marlene Dietrich, among others.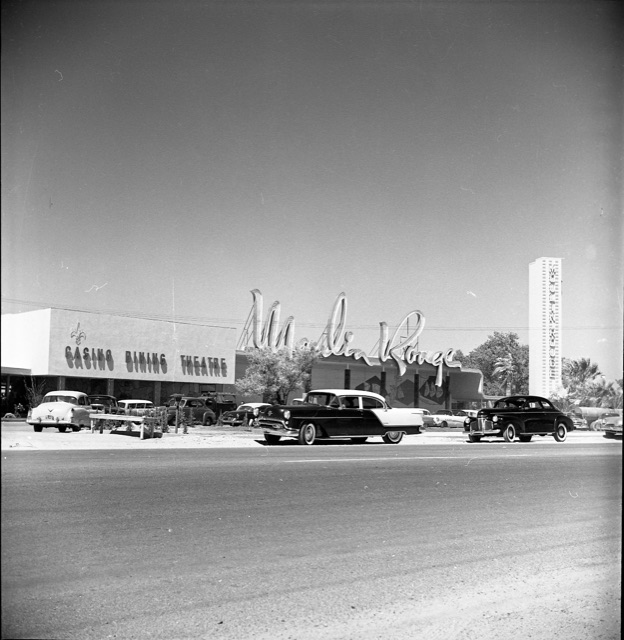 Although the Moulin Rouge closed within a year due to financial issues, it opened and closed many times afterwards before being damaged by fire in 2003 and eventually torn down. It is still recognized as an important part of the history of Las Vegas and a major player in the civil rights movement. In fact, in 1960, the Moulin Rouge hosted an important civil rights meeting, which eventually opened the strip and downtown hotels to the African American community.  The hotel's historic importance led to its listing on The National Register of Historic Places in 1992.
Today, an important symbol of the old hotel remains: its iconic sign. Betty Willis, who designed the strip's famous "Welcome to Fabulous Las Vegas" sign back in 1959, also designed the Moulin Rouge sign, using Parisian-style fonts in her work. The sign was recently relit resembling its former glory by the Neon Museum (www.neonmuseum.org).  "We are thrilled to re-electrify the historic Moulin Rouge sign and illuminate this monumental piece of Las Vegas history" said Rob McCoy, president and chief executive officer of the museum.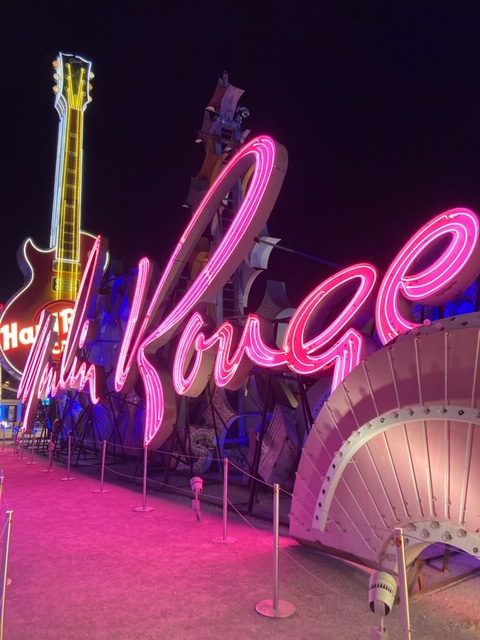 According to the museum, to re-lamp the 11 letters, which range in height from 14 to 18 feet tall and span from 17 to 3 feet, Hartlauer Signs used more than 832 linear feet of neon tubing in the project, while neon gas and phosphorous blue glass (which makes the color pink neon) were used to give the neon its iconic, fluorescent pink color.
The Moulin Rouge no longer exists as a hotel/casino, but its sign continues to illuminate the hotel's important role in the civil rights movement and the history of Las Vegas.