Art & Culture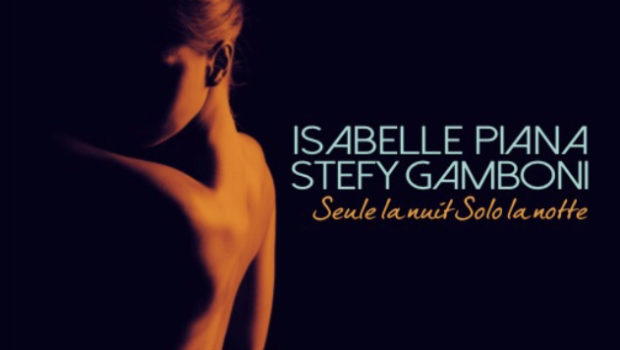 Published on October 21st, 2020 | by Isabelle Karamooz, Founder of FQM
0
Isabelle Piana and Stefy Gamboni in an Exclusive Interview – The Release of their Album "Seule la Nuit – Solo la Notte"
To a Italian father and a French mother, Isabelle Piana grew up and has been immersed in the music of these two countries from an early age. By starting a media career as a radio host at a French Radio Station (RTL) for 27 years, Isabelle learned to take care of her voice. The Grosses Têtes show is part of her daily life and has closely experienced the transition between Philippe Bouvard and Laurent Ruquier in 2014. Recently, Isabelle met Stefy Gamboni and launched a musical collaboration with a lounge album, "Seule la Nuit – Solo la Notte. " In an exclusive interview, Isabelle shares with us her meeting with Stefy Gamboni, her musical journey and her passion for music.
Isabelle Piana, when and how did you start as a singer?
Before being a singer, I am first a host radio. I have always had a passion for music, and I started singing a long time ago but without releasing any record (I almost did in 1987 though). I have sometimes sang at parties with musicians, but I must say it is quite recent. I "launched" myself into a musical career officially thanks to Stefy, a beautiful musical encounter that made me want to produce and record an album with her, a lounge music album which was released in 2019.
What style of music were you drawn to when you were young?
I don't have specific style. I listened to a lot of different kinds of music because I was immersed in music. At home, we listened to classical music, Brazilian and Californian music, French songs (Michel Berger, Michel Jonasz, Véronique Sanson…) as well as a lot of Italian songs as part of the family is from Italy.
How would you describe your music and what inspires it?
It's lounge music, elegant and glamorous. It transports us to another period in time.
You met Stefy Gamboni in Greece. How did this musical project come about?
In fact, it didn't quite turn out like that. I was in Greece and the beach bar was playing lounge music (sounds very nice to me) and the voice was that of Stefy Gamboni who I did not know. Stefy has a hauntingly beautiful voice. I started downloading her album which was a compilation of Italian songs with various performers including Stefy. So I decided to contact her, and suggested to record a version of "Parole Parole," in both French and Italian. She asked her arranger, Nerio Poggi, if he liked the idea… he accepted right away. We recorded this version with Nerio, an exceptional arranger, and my boss on the radio loved it. We had several summer 2019 broadcasts on RTL (French Radio Station). I must say that's no small feat! I was thrilled and following this single I decided to produce the album that you now know.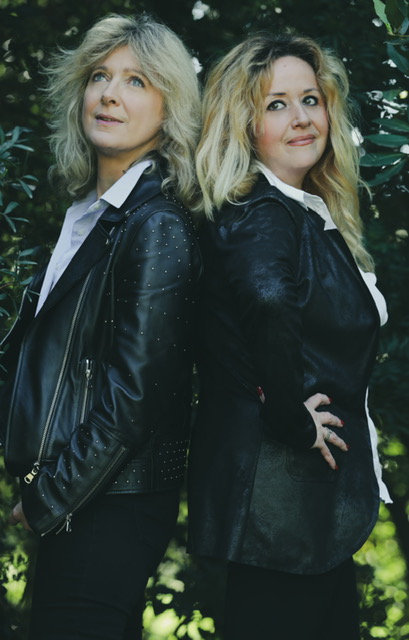 When did IrmaRecords record label release your lounge album "Seule la Nuit / Solo la Notte"?
The album was released on July 2019 and the single "Parole Parole" on February 2019. The album features 11 tracks including 2 Franco-Italian, "Parole Parole" by Mina & Alberto Lupo and "La Belle Histoire" by Michel Fugain, a song that is performed in Italian by Mina. The other songs are Italian covers. There is a French song, "L'Amour C'est Comme un Jour," by Charles Aznavour and an unreleased song, "Seule la Nuit – Solo la Notte," whose music was written by Daniele Bengi Benati and as the title is in French / Italian, Daniele wrote the lyrics in Italian and I wrote the lyrics in French.
How can we promote your album produced by one of the best Italian arrangers, Nerio Poggi?
Not having a promotor in France with this album, it's very complicated… I only rely on social networks.
Who is behind the choice of the cover for your album?
The record company offered me this cover; I find it elegant and it remains in line with their label (chill music genres).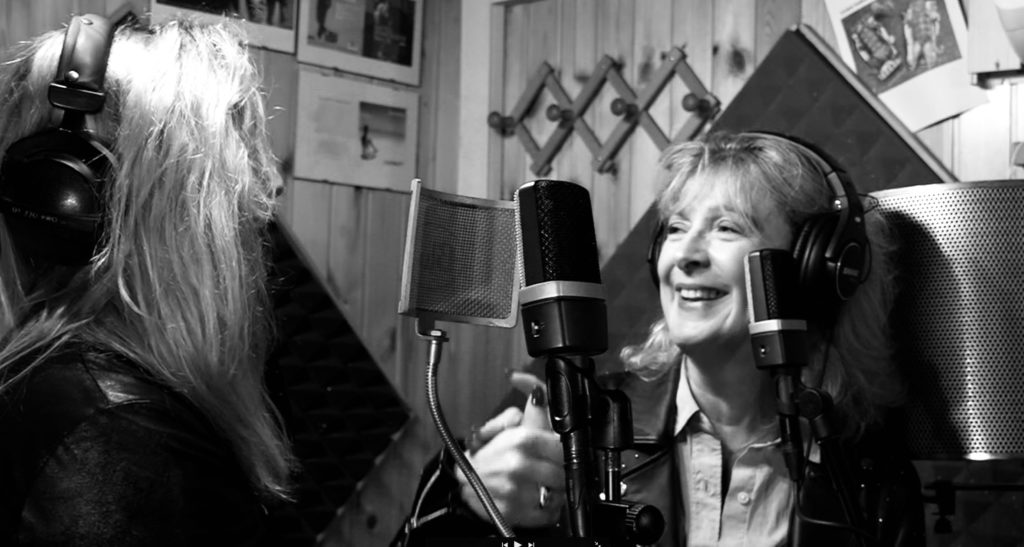 Do you have a link where we can download some songs and buy your album?
Can you share with us a Youtube video link of one or several songs of your album?
Do you perform in front of live audiences?
Yes, we do live performances.
Where could we listen to you in concert or at private parties when we could still do it, i.e., before the Covid?
As Stefy lives in Italy, it is quite complicated to set up but we were able to perform two concerts before the health crisis in December 2019 at the "Les Rendez-vous d'Ailleurs" theater in Paris. It was a magical moment with our musicians. We had planned another concert in Paris but Stefy was confined in Italy, we had to cancel. Then, another concert was planned in Italy in March but unfortunately with the Covid it was canceled too. Stefy and I hope to be able to do this concert in Italy when the health crisis is over. It will be necessary to wait…

Currently, Stefy Gamboni continues to play music despite the health issues. She performs some concerts and also plans to record songs with Nerio Poggi. As for me, I am very happy to have been able to meet and collaborate with Stefy and Nerio Poggi. There have been some magical moments, but with this health crisis everything has stopped… at least for now. Today my team is in Paris and I have beautiful new songs that I can't wait to share with the public.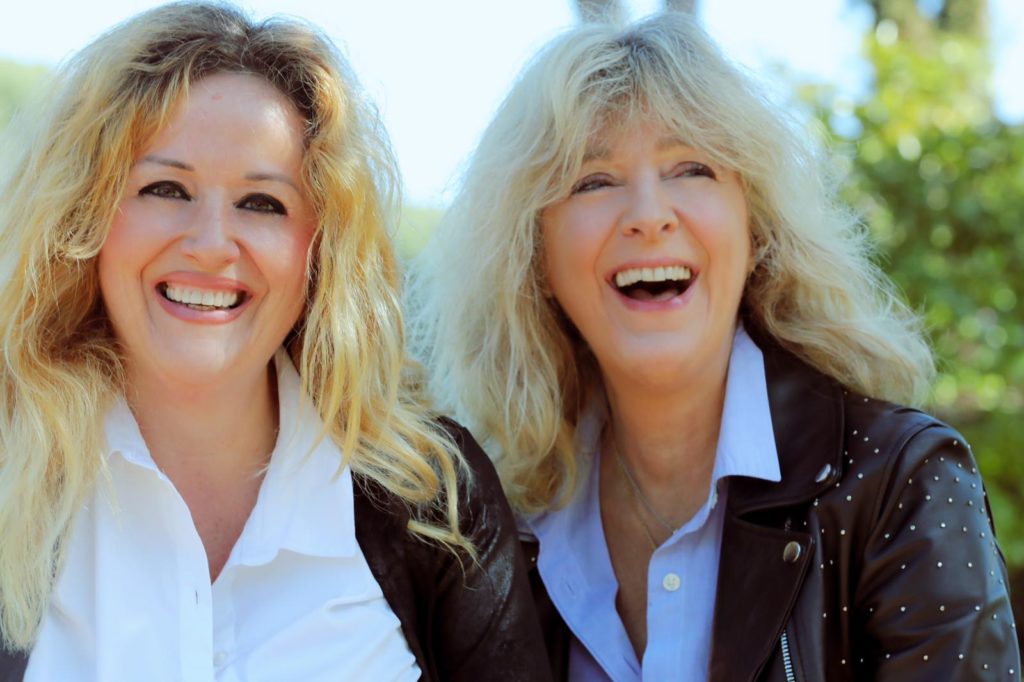 Who are your favorite singers and bands?
There are many of them. As I work on the radio, I listen to a lot of music. I like Jazz, French, Italian and Brazilian songs as well as beautiful melodies (many Italian songs from singers like Francesco Renga, Papik, Pino Daniele), also Véronique Sanson, Sergio Mendes, Laurent Voulzy, Gabin, Stevie Wonder, Leny Andrade, Joe Sample. At last, the list is long and eclectic.
What has been the most rewarding experience of your musical performances to date?
It was our concert in December 2019 where we had to do everything: find the place, the musicians, the sound engineer, the equipment and, of course, bring Stefy over to France… Everything was perfect for the big day! And it was so rewarding! It takes so much energy!
Tell us about your projects.
I am preparing an EP in French, solo, with new jazzy, stroll, bossa nova songs, but with a different mood (more French variety) while remaining faithful to my musical tastes! But above all, I am very happy to find listeners every day on RTL for the presentation of Les Grosses Têtes by Laurent Ruquier and to bring a good spirit… and a smile to the public in a moment we need most. Thank you Isabelle Karamooz for this interview. It was a real pleasure to answer your questions, and I hope to be able to introduce my EP to you as soon as it is released.