Art & Culture
Published on October 24th, 2020 | by Martin Ouellet
0
Shooting Amid Pandemic and Social Change: an Interview with Patricia McKenzie
In early September, it was hot enough to scald a lizard on the set of "Waking Up Dead," the latest Hollywood movie by Quebec producer and actress Patricia McKenzie.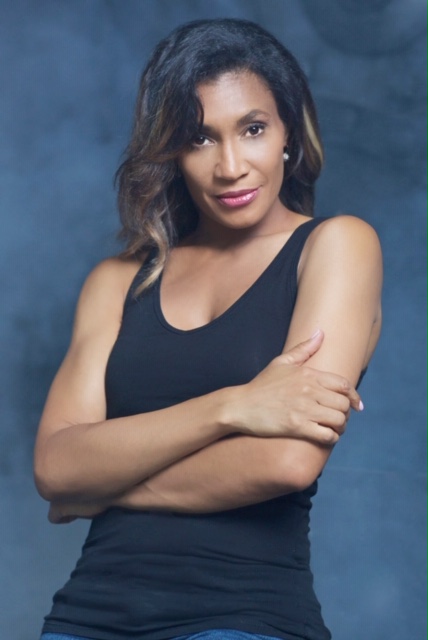 "Plus, the air conditioning didn't work yesterday!," fumes the actress on the phone.
Yes, the cameras are rolling in Hollywood despite the pandemic and the record-breaking bush fires. They've slowed down a lot, but they're still rolling, as would have said Galileo (somehow). Considering this, the Los Angeles County's furnace (over 105 degrees Fahrenheit at the beginning of October) was not the biggest challenge, by far.

As everyone who cannot work from home during this pandemic, the entire film crew is subject to severe restrictions imposed by public health authorities. The actors, technicians, producers and anyone on board have to be tested and follow the social distancing rules. Social distancing on a movie set? In Hollywood? Well, it sounds like a joke. But that's how it is these days in Hollywood. Nevertheless, as they say, "The show must go on."
"We are not allowed to have more than 15 people on the set. This is almost an impossible task, even for a small production. And it's very small," she explains.
"Everybody has to be tested every two or three days, the temperature is measured upon arrival and if someone gets positive COVID test result, and has been in contact with any of the team members, all production has to stop. Every day, we don't know if we'll be able to shoot," she says.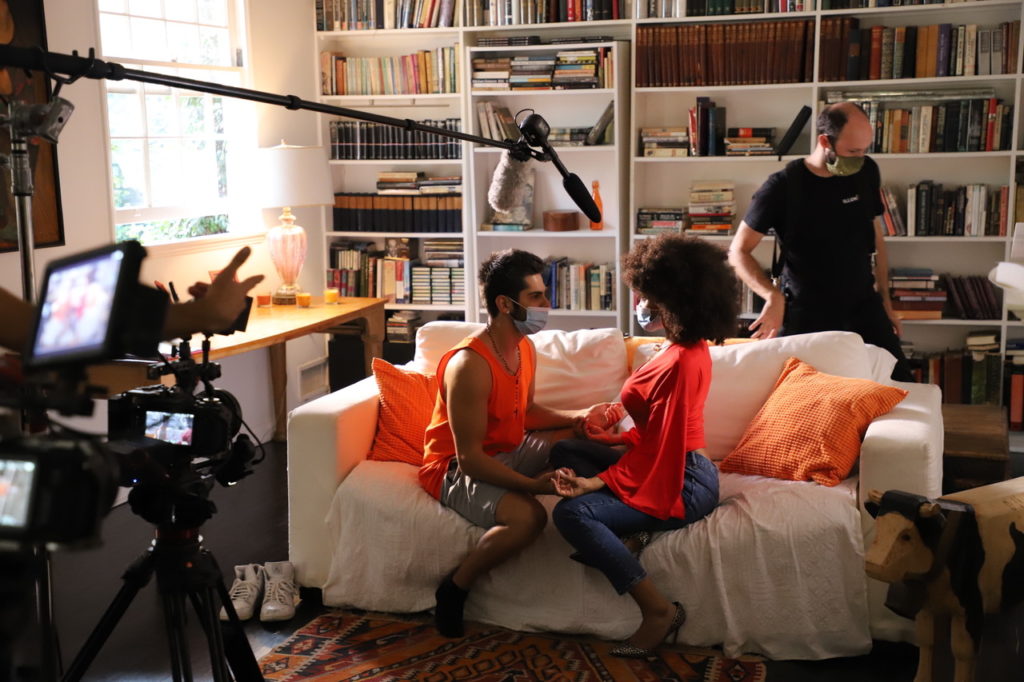 "Waking Up Dead" is a noir comedy about suicide. It is a dark and funny tale written and directed by the Queen's born Terracino (Elliot Loves). The "microbudget" Director has already hinted "intimate love scenes" with masks and latex gloves. In addition to her responsibilities as a producer, McKenzie also plays a character named Raven, a hard-living woman turned into a self-help pop guru on Instagram. The film also stars Traci Lords (Melrose Place, Cry-Baby), Gabriel Sousa (Marvel's Agents of Shield) and Judy Geeson (Mad About You, To Sir with Love).

Funny Fact: McKenzie wasn't supposed to appear in "Waking Up Dead." She took over from an actress who withdrew because of Covid. Even though she is producing the film, she didn't get a pass.
"I had to audition like everyone else," she laughs.
If this film is her immediate priority, McKenzie is still working on many projects: A mystery series with semi-autobiographical tones, a kid's series and a couple of other dramas are on the plate. This girl just can't stand still. It is a personality trait that she has had since early childhood.

"I like to organize things, I'm interested in everything," she says. From an early age until now, she went from piano to dance, to signing, to musicals, to cinema.

She was born in the Magdalen Islands, a remote archipelago in the middle of the Gulf of Saint Lawrence, from a French-speaking Acadian mother and an English-speaking Trinidadian father. They moved to Montreal when she was a child and she grew up there before heading to Toronto and then to the City of Angels with a stay in South Africa.
A strong, independent, Black, cosmopolitan, bilingual woman, Mckenzie embodies diversity. Of course, the producer has a very personal take on the Black Lives Matter movement and the Great American Awakening on racism.

"As a Black woman, you always have to be perfect, you can't make any mistakes. We are judged as a group," she laments. "Everyone is different, everyone has a story," she argues.
Mackenzie thinks the Black Lives Matter movement put the record straight on systemic racism, injustice and police brutality. And it brings a conversation on the representation of Blacks in the media universe and pop culture.

In fact, very little has changed since she was a kid in Quebec, a time when she was looking for someone "who looked like" her in magazines or in a leading role on screen.

In this, BLM will perhaps bring change as Me Too has done so.

"Before the Me Too movement, women didn't talk to each other. We were going through the same experiences, but it was as if we weren't allowed to talk about them. Black Lives Matter is not a perfect movement, there is unfortunately violence, but women and Blacks are now making it clear that they will no longer accept being second-class citizens," she said.

Will we see more women and Blacks women on the screen in the future?

McKenzie hopes so, but she's not overly optimistic. "It's possible, but it's still business. If the Black and Latino characters are appealing to the public, then there will be change. Otherwise, we may return to the status quo," she says.