Gastronomy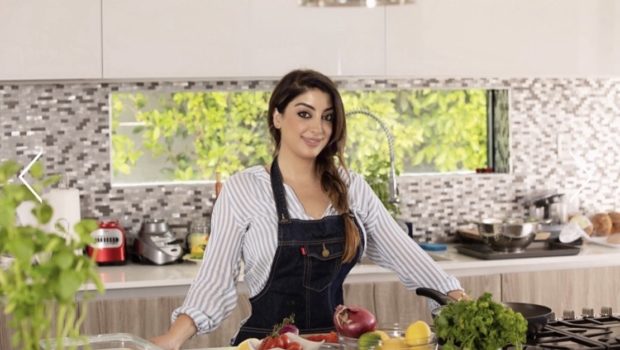 Published on December 23rd, 2020 | by Nikki Karamooz
0
Saffron Cioppino Stew: It's What's for Dinner!
The seafood stew of your dreams, this easy Cioppino stew is comfort food in a bowl! It is loaded with seafood cooked up simply in a saffron, tomato-based broth with a middle eastern twist. It's easy enough to serve on a weeknight and one you'll impress with on the weekends. It really is so incredibly delicious!
INGREDIENTS

– 1/2 cup olive oil, divided
– 1 large onion, coarsely chopped (about 2 1/2 cups)
– 1 medium fennel bulb, trimmed and thinly sliced
– 4 cloves garlic, minced
– 2 1/2 teaspoons fresh thyme leaves
– 2 teaspoons dried oregano
– 1/2 teaspoon crushed red-pepper flakes
– 1 dried bay leaf
– Pinch of saffron
– 1 (28-ounce) can whole tomatoes with juice, crushed
– 1 1/4 cups dry white wine
– 1 cup bottled clam juice
– 1 pound cockles or Manila clams, scrubbed well
– 1 pound mussels, scrubbed well and debearded
– 1 pound skinless firm white fish fillets, such as halibut, cut into 1 1/2-inch pieces
– 1 1/4 pounds large shrimp, peeled and deveined
– Coarse salt and freshly ground pepper
– 1/2 cup loosely packed flat-leaf parsley leaves
– 3 (2-inch) pieces orange zest, coarsely chopped
– 1/4 cup freshly squeezed orange juice
– 2 tablespoons capers, rinsed
– Grilled bread, for serving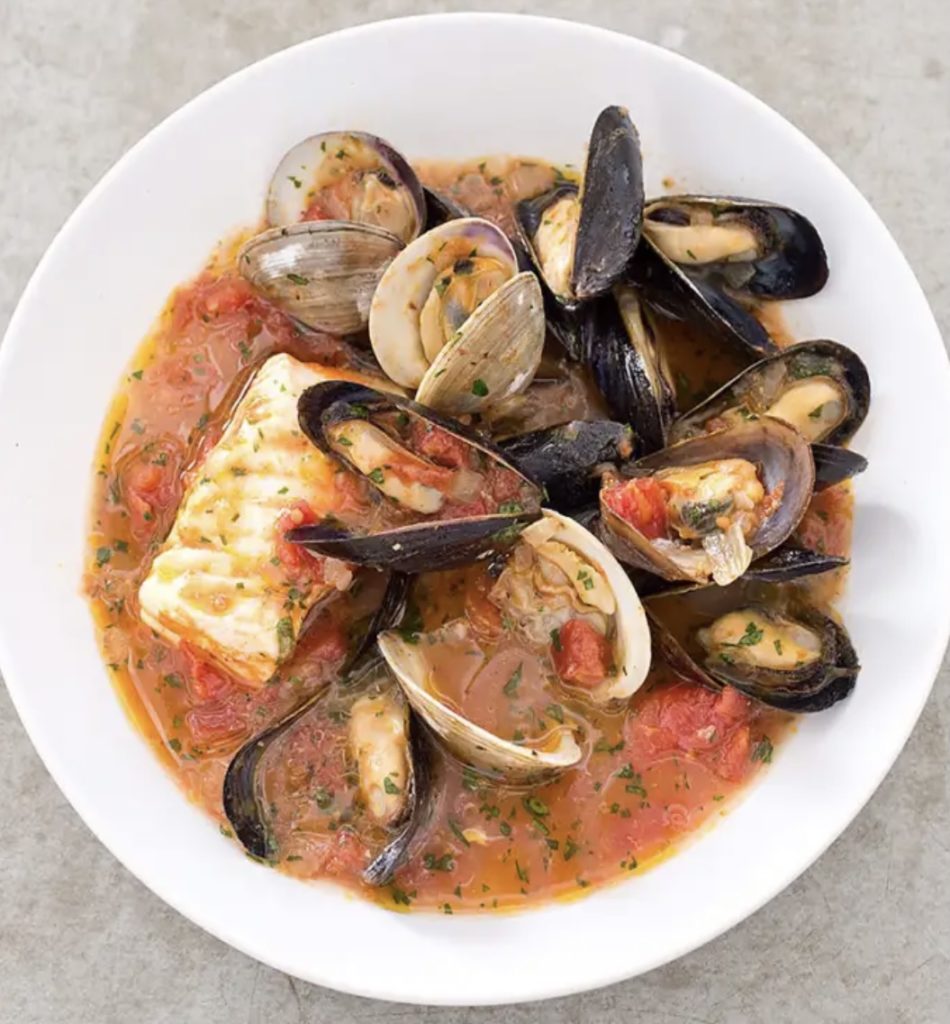 DIRECTIONS
Step 1
Heat 1/4 cup olive oil in a low, wide stockpot over medium heat. Add onion, fennel, and garlic. Cook until onion is translucent, 3 to 4 minutes. Stir in thyme, oregano, red-pepper flakes, bay leaf, and saffron.
Step 2
Add tomatoes and their liquid, wine, clam juice, and 1 1/4 cups water, and bring to a simmer.

Step 3
Add clams and mussels; cover, simmering until shells open, 3 to 5 minutes. Season fish and shrimp with salt and pepper, and add to the pot. Cover, and simmer until fish is opaque and shrimp turn pink and begin to curl, 2 to 3 minutes.
Step 4
In a small food processor, combine parsley, orange zest, orange juice, capers, and remaining 1/4 cup olive oil; process until smooth.
Step 5
Remove pot from heat. Taste and adjust for seasoning. Serve with a dollop of the parsley mixture and the grilled bread.
Bon Appétit !!!