French District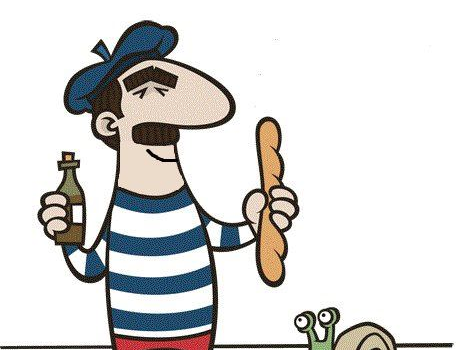 Published on December 26th, 2020 | by Stephen Cirello
0
"Experience French gave me an opportunity to step out of my comfort zone…"
Ladies and Gentlemen, I would like to propose a toast… to you dear readers, and also of course, to Toastmasters International and their club Experience French!
Toastmasters, a non-profit organisation, was founded by educator Ralph C. Smedley in 1924, and is headquartered in Englewood, Colorado, in the U.S. The goal of the organisation is to help its members develop their public speaking and leadership skills. Toastmasters is present in over 140 countries worldwide and is made up of people from all walks of life. These days, as online platforms continue to expand, Toastmasters is bringing together more and more people from around the world.
Although each club is free to develop its own signature style, three criteria must be met for a meeting to function properly: a prepared speech session where each speaker typically presents 5 – 7 minutes; an evaluation session for the prepared speeches; and an impromptu speaking session. A host or "toastmaster" presides over the meeting, and various "functionaries" also assume roles.
Most Toastmasters clubs are monolingual reflecting the native languages of their host countries; however, more and more are bilingual these days, some even trilingual. Experience French Toastmasters, based in London England, conducts its meetings in English and French. Both members and guests are welcome to attend.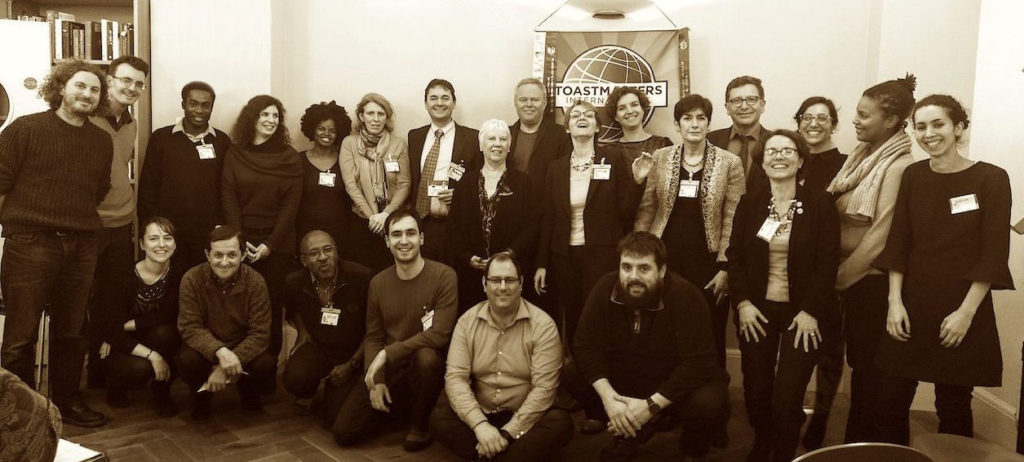 Veteran member Annelise Lepage spoke about the history of the club: "the idea to launch a bilingual francophone club originated from a desire to practice the French language, while at the same time, develop one's public speaking and leadership skills. The target audience was comprised of francophones and francophiles."
"In September of 2012", Ms. Lepage went on to explain, "Experience French held its first meeting in London. At that time, it was the only club in the UK where one could practice both French and English. In May of 2020, EF decided to offer online membership to anyone, anywhere in the world. Zoom has given us new opportunities to practice our skills for future use."
It has been said that every dance step that Fred Astaire danced, his partner, Ginger Rogers, had to dance backwards in high heels. That is an apt analogy for members of EF Toastmasters: public speaking is daunting enough; public speaking in a language other than one's own is twice as challenging. London-based member Christiane Sungu summed it up this way: "to say it throws you in the deep end would be an understatement. The Experience French club takes things to another level – or depth – shall I say. Not only does it force me on a bi-monthly basis to face my fears of public speaking, it also makes me do it in two different languages. And I guess in a way, my most feared part of the club, is my favourite part of the club. There's no hiding behind what you want to achieve – and that's what I love, a relentless place to develop myself, for the now and the future."
It is important to keep in mind that Experience French is also a kind of language lab for both English and French. Each meeting includes a grammarian whose role is to monitor the correct use of grammar and to provide a word of the day for use throughout the session. Steve Brewer, Toastmaster for nine years and member of EF for three, shared his story: "Experience French gave me an opportunity to step out of my comfort zone as a public speaker. I was able to speak confidently in English… but coming to a French club armed with je m'appelle Steve and Où est la gare? to defend myself was a different matter. The friendliness of the club and the response to my efforts has helped lift the level of my French far higher than I could have hoped…a great club, and I hope I can continue to learn."
In conclusion, EF president Patrick Baron best captured the spirit of the club when he described it as friendly and welcoming: "EF benefits from the best of both English and French character in my opinion. Life is too serious, and we need to have something to look forward to where we are going to enjoy ourselves. I like to provide a nice atmosphere for those elements to thrive. That does not mean that skills and the desire to develop as speakers are not part of it. We have really talented members who always do well in competitions. The French have their own expression for a potluck meal where guests bring their own quality dishes and wines to share. Everything is on the table and guests help themselves – a la bonne franquette. That's our club."
Experience French meet the first and third Monday of each month at 6:45 p.m. (London GMT), currently via Zoom.
For further information, or to visit as a guest, please consult the EF website at www.experience-french.org or e-mail experiencefrenchcommittee@gmail.com.
Special thanks to everyone at Experience French for making this article possible.
A bientôt!