Fashion
Published on December 29th, 2020 | by Isabelle Karamooz, Founder of FQM
1
Legendary designer Pierre Cardin, genius of fashion and business, who delighted us, dies at 98!
We are indebted to Pierre Cardin for more than fashion and collarless jackets for men. The designer, who founded his fashion house in 1950, was known as an accomplished, renaissance man and a major patron of the arts. Success came to him so young that, to avoid boredom, he rotated his focus on the arts. In 1970 he brought them all together when he built his arts centre, L'Espace Pierre Cardin in Paris. It has been a popular site for artists' exhibitions, foreign ballet, theatre companies, fashion shows, auctions of paintings, and at other times sales of wine, ceramics, and children's games, to name but a smidgen.
This article is an homage to a famous name in fashion circles who will go down in fashion history. With the help of Pierre Cardin's friend, French actress Cyrielle Clair, French Quarter Magazine had the privilege of interviewing Pierre Cardin exclusively for its special 2019 edition. Today, we would like to share this full interview.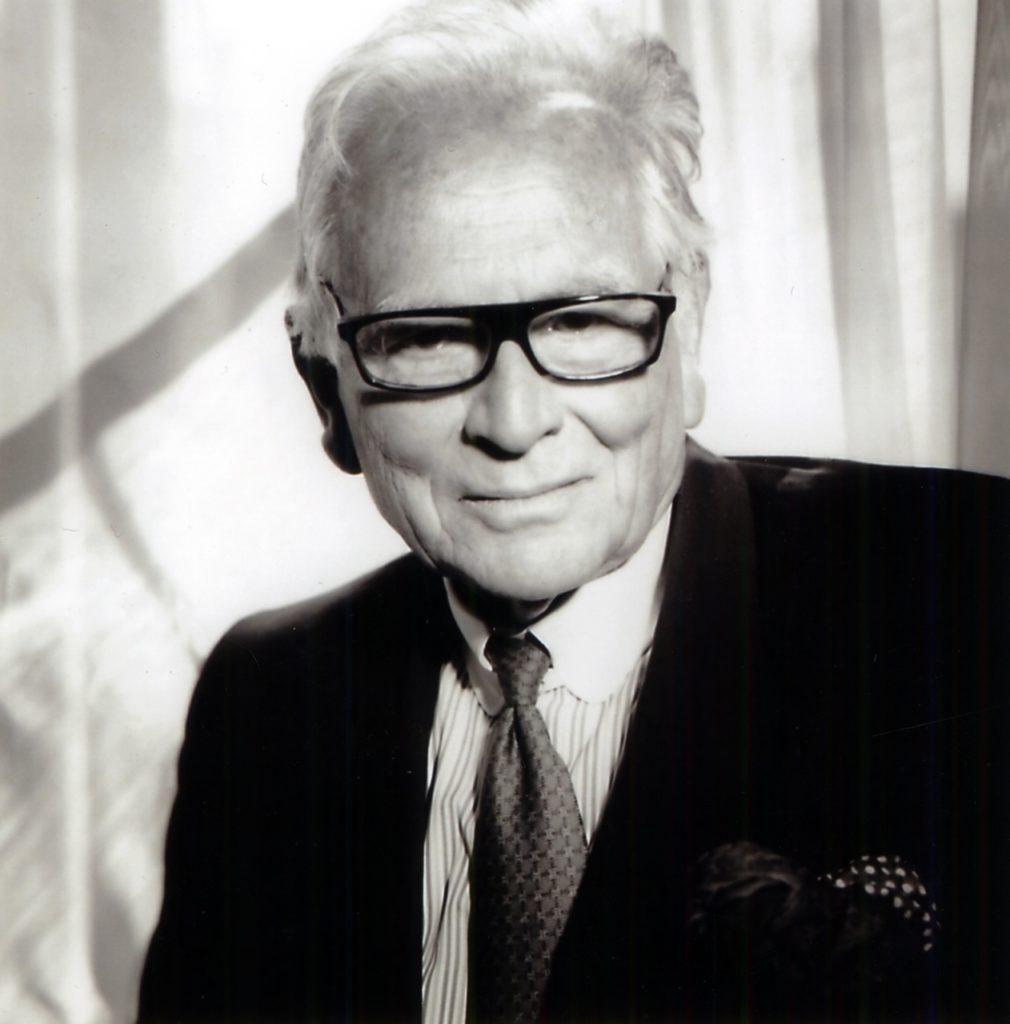 Does your sponsorship focus specifically on the musical field, or does it include theater, dance, exhibitions, or cinema?
All these things interest me deeply without any order of preference. Musicals can sometimes bring all of these areas of study together.
Are sports also included in areas of your interest?
Sports have never interested me much… I've never participated in them, and as you can see, they haven't affected me much.
Why did you decide to become a benefactor so long ago?
"I would have loved to be an artist…," an actor, a dancer. Ultimately, I started out as a film and theater costume designer. I've always had a true love for this culturally artistic world.
Fashion designer, businessman, benefactor? What role do you prefer to play?
All three… Each have allowed the other to exists; these three passions are linked together.
What kind of criteria makes do you use to choose one project over another?
Instinct. I know how to recognize talent or anything innovative when I see it.
Are you the only one to decide on these choices?
My whole life, I've made decisions on my own.
How did you choose actress Cyrielle Clair for the role of Marlene Dietrich? How did you come up with the idea for the show "Marlene is Back"?
My friend Cyrielle inspired me to create this show. Marlene Dietrich graced the Espace Cardin Theater twice for two week intervals each in Paris. I felt that Cyrielle Clair could perfectly embody this all while remaining true to herself.