Theatre & Literature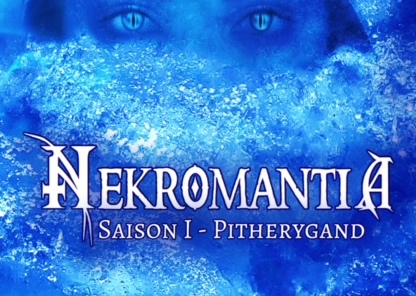 Published on January 25th, 2021 | by Rose Berryl
0
"Pitherygand," Dark Fantasy's new bestseller for teenagers written by Rose Berryl
After the on-going growing success of the first volumes of the saga "Damenndyn" published by RKC Publishing, a Quebecois editing company specializing in Fantasy literature, Rose Berryl returns with a new series that will keep your teenagers awake at night!
So sit comfortably in the comfort and security of your home and get ready for the Darkness that returns in full force in the Great World and that promises to disrupt it.
This is not the simple story that we usually encounter in a bookstore, but a tale that will transport you beyond your wildest dreams, in the company of a girl who could have been like others if fate had not chosen her. Persecuted and tortured by her family during her tender childhood, she sees herself one day entrusted with the important mission of traveling the realms in quest of five elementary and precious stones whose awakening will not portend anything good. The stones are coveted by the Elves and Dragons who engage in a bloodthirsty fight for many lunar cycles, obsessed with the mastery of magic to the point of threatening the balance of the Great World.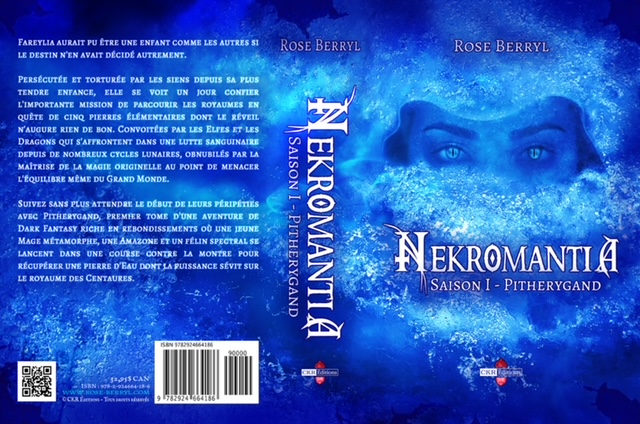 Rose Berryl transports you to this apocalyptic world in "Pitherygand," the first volume of an on-going adventure for Dark Fantasy publishing that is rich in surprises. In it, a young shapeshifting wizard, an Amazon and a ghostly feline will find themselves in a race against time to retrieve a "Water" stone whose power is devouring the kingdom of the Centaurs.
Available in your bookseller or via the network Amazon.
More information on www.ckr-editions.com and www.rose-berryl.com

Address email : auteur@rose-berryl.com
Website: www.rose-berryl.com and www.damenndyn.com
Facebook: https://www.facebook.com/rose.berryl
Twitter: https://twitter.com/rose_berryl
Linkedin: https://ca.linkedin.com/in/roseberryl
Youtube: https://www.youtube.com/channel/UCesJQ40SmZO_nF396WaGHdQ