Art & Culture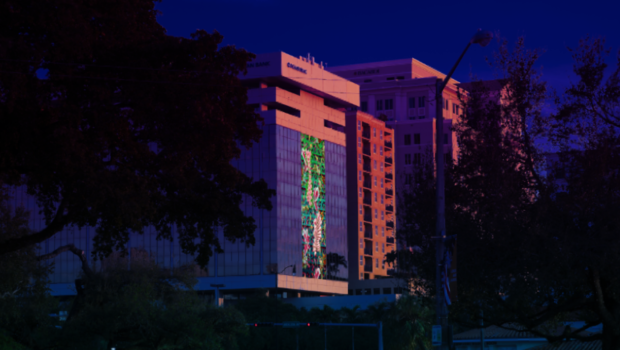 Published on February 10th, 2021 | by Laurence de Valmy
0
David Gumbs is bringing Art and Light in the streets of Coral Gables
Unveiling on February 12, 2021, Illuminate Coral Gables will bring stunning interactive art, video projections, and light sculptures to the streets of Coral Gables until March 14th (6-10 pm).  
This first-of-its-kind public art exhibition will turn the streets, historic buildings, and public spaces of Coral Gables into a brilliant outdoor museum to transform public art by day into magical and mysterious work at night. 

ICG's eight projects were created by a stellar group of local, national, and international artists including Kiki Smith, Cai Guo-Qiang. 
Among the participating artists, France will be represented by David Gumbs, an award winning interdisciplinary artist from the Caribbean island of Saint-Martin, based in Martinique. He will present two interactive video installations titled Echos of my Soul and Echos of my Skin at two different locations.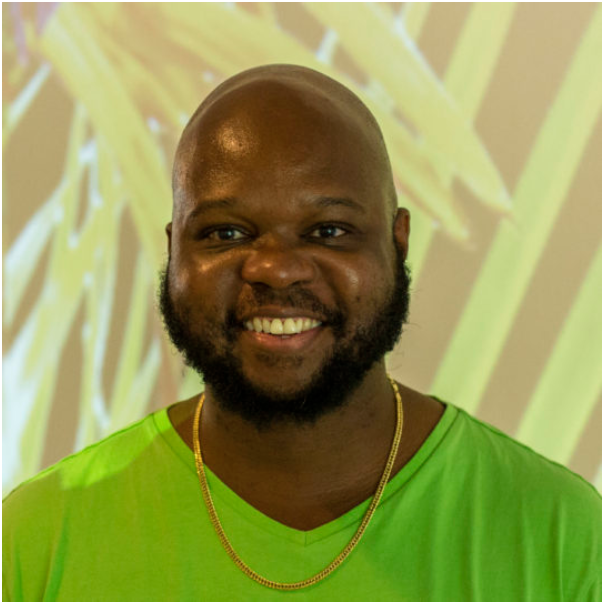 David Gumbs' work has been exhibited internationally from the USA, to Australia and China and he participates in numerous new media festivals in Europe and in France. 
Here are a few words from the artist.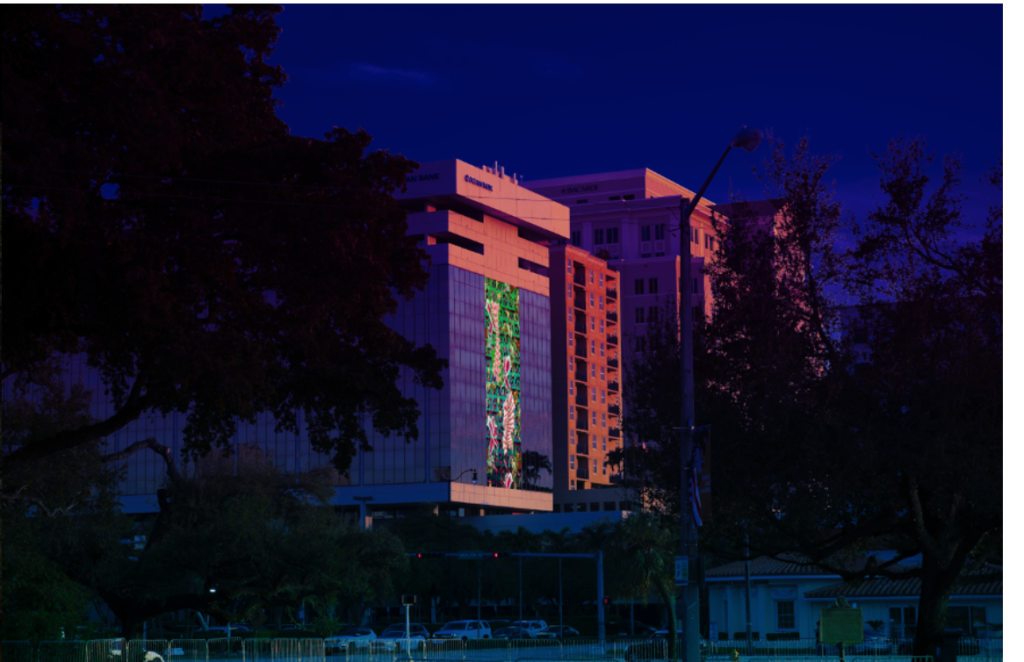 What is your goal with these installations?
David Gumbs: With Echos of My Soul, my aim is to transform Davidson's building facade into a monumental beacon of hope. Especially in these challenging times. I wanted this diptych to be a symbol of rebirth, a symbol of change for all those facing trauma.
The second part of the diptych, Echos of my Skin, focuses on a more personal human interaction. It acts like a meditative healing space where the visitors can either contemplate or interact with the random computer-generated virtual landscape project on the Actor's Playhouse wall.
How are the artworks interactive?
DG: The interaction comes from the link between the motion produced by vehicles in the streets and the people with the art. The movements create real time computer generated baroque animations. 
For Echos of My Skin, I wanted to "Mashup" (creole for: include, mix up, mix together) a few audio testimonials recorded by Miami's diverse communities. They were asked to share their family's migration dreams and expectations before moving to Miami. Their stories will be triggered by the visitors' motions and position in space while creating a night stars rhizomatic melting pot.
The spirits of those we lost will be symbolized by butterflies. As in many indigenous cultures, they symbolize the spirit leaving the body. These flying entities will be imagined by a group of children from Miami. Their artworks will be integrated and animated digitally. The visitor's motion-captured by infrared cameras will liberate them in real-time.
What were your sources of inspiration?
DG: I used tropical leaves and petals to create flying creatures inspired by my island's fauna. Bird's flapping wings, jellyfish's graceful movements, dancing leaves in the wind, hurricane's swirling rotations and sea wave's rippling effects are amongst many animation references. My creatures are a reminder of the devastating consequences of global warming and of our Caribbean islands's fragility facing major natural catastrophes such as Cat5 hurricanes.
How do you feel about this project?
Achieving this diptych exhibition has never been more important at this point of my career: as a black artist from a colonized french island it enables me to push my multicultural creole voice beyond the boundaries of the horizon.
Other artworks include
Blue Night, by Kiki Smith, which will be installed in Giralda Plaza, with forty-two suspended mirrored renderings of animal constellations from both the Northern and Southern Hemispheres
Cai Guo-Qiang's Fireflies is being exhibited in South Florida for the first time. This interactive and mesmerizing public artwork will roam through downtown adding color and joy through handmade Chinese silk lanterns.
Visit: www.illuminatecoralgables.org to know more about the projects and participating artists: Cai Guo-Qiang, Carlos Estevez, David Gumbs, Ruben Millares, Joseph Mills, Jonathan Perez and FIU student artists including; Jennifer Hudock, Heather Kostrna, L'nique Noel, Tara Remmen, Ari Temkin, and Emily Silverio-Williams, Sandra Ramos, Kiki Smith, Antonia Wright.