Fashion
Published on February 25th, 2021 | by Annabel Perrigueur
0
Tory Burch on Women's Day: A Fashion Icon and One of America's Richest Self-made Women
Tory Burch is an American luxury brand specializing in fashion and accessories. It's hard to ignore the dazzling notoriety of this brand, which all the celebrities are crazy about and whose net worth is 850 million dollars!
But let's discover together, the woman who was able to create this true fashion empire in less than ten years!
Tory Burch, née Tory Robinson, is an American designer born on June 17, 1966 in Valley Forge, Pennsylvania, United States. Coming from a wealthy and publicized family (her mother was a former model and actress), she grew up in Pennsylvania and attended University of Pennsylvania where she received a BA in art history. She was a member of the Kappa Alpha Theta sorority and graduated in 1988. Although her mother had passed on all the keys to chic style and eleganceto her, Tory was not, at that time, prepared to become a fashionista. She was rather bohemian at heart. She enjoyed traveling the world alongside her parents. She even took a sabbatical on a boat where she stopped over in India and Malaysia, which were not-tourist destinations at that time. Those cultural discoveries provide inspiration and will profoundly influence her future creations!
She began her career in New York where she worked for Zoran, a Yugoslav designer, then for Harper's Bazaar magazine. Next were positions in advertising and public relations with Vera Wang, Narciso Rodriguez, Polo Ralph Lauren and Loewe.
She will stop working for a while to raise her three sons before launching in 2004, her own brand TRB by Tory Burch with her second husband Chris Burch (from whom she will divorce in 2009). The brand was renamed Tory Burch the following year. She decided to open her first New York boutique against the advice of those around her. At the end of the first day of opening, however, the stock was sold out. The rise of the Tory Burch brand then began: the brand's style was described as "boho-chic," colorful and easy to wear at affordable prices. "The luxury, as I see it, is not exclusive," she explains and for the anecdote, she confided to us that her first creation was a tunic inspired by a floral dress she had unearthed at the Paris flea market, a few years earlier, for the equivalent of 6 dollars.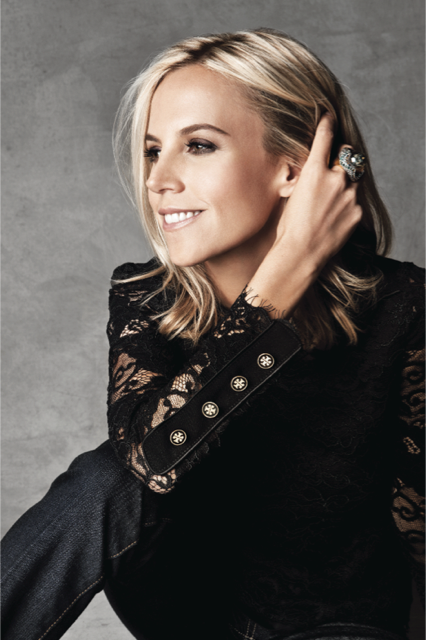 Her chic and colorful bohemian tunics, inspired by her travels, created a buzz and were worn by many celebrities such as Reese Witherspoon, Gwyneth Paltrow, Hilary Swank and the actresses of the series "Gossip Girl." Oprah Winfrey also praised the merits of the creator in her show by presenting her as "the Next Big Thing" (the next star), which lavished her with considerable publicity!
In 2005, the Fashion Group International awarded her the Rising Star Award for "Best New Retail Concept."
In 2006, she created the famous ballet flats with openwork loops (which she named Reva in tribute to her venerated mother), which quickly became bestsellers.
In 2007, she created a collection reminiscent of the 50s and 60s. That same year, the Accessories Council of Excellence awarded her the prize for best Accessory Brand Launch.
Then in 2008, the CFDA (Council of Fashion Designers of America) awarded her Accessories Designer of the Year.
In 2009, she increased her notoriety further by appearing in the 4th season (episode 3) of the series "Gossip Girls" in which she played herself and wore her brand's designs. Her television experience continued in 2012 with the Fashion King series to the delight of her followers.
She then partnered with Estée Lauder for the creation of her perfume called Tory Burch – eau de parfum, a key component for a brand on the rise! At the same time, she developed a collection of tableware with plates that were very well received.
That same year, she decided to create her foundation "Tory Burch Foundation" in order to provide support to women entrepreneurs who wish to develop their business concepts. She, who started in her kitchen alongside a small team, knew very well what the difficulties of these businesswomen who juggle between family and professional life are!
The foundation offers its support in the form of programs and advice, facilitating access to loans and promoting networking.
In 2010, Forbes considered her one of the most affluent women in the world and placed her 513rd among American billionaires.
In 2013, Vanity Fair mentioned her as one of the best-dressed personalities. Following which, we regularly saw celebrities wearing her collections, including Kate Middleton in 2014 who wore one of her dresses. As a result, waiting lists were often necessary to access the brand's new collections.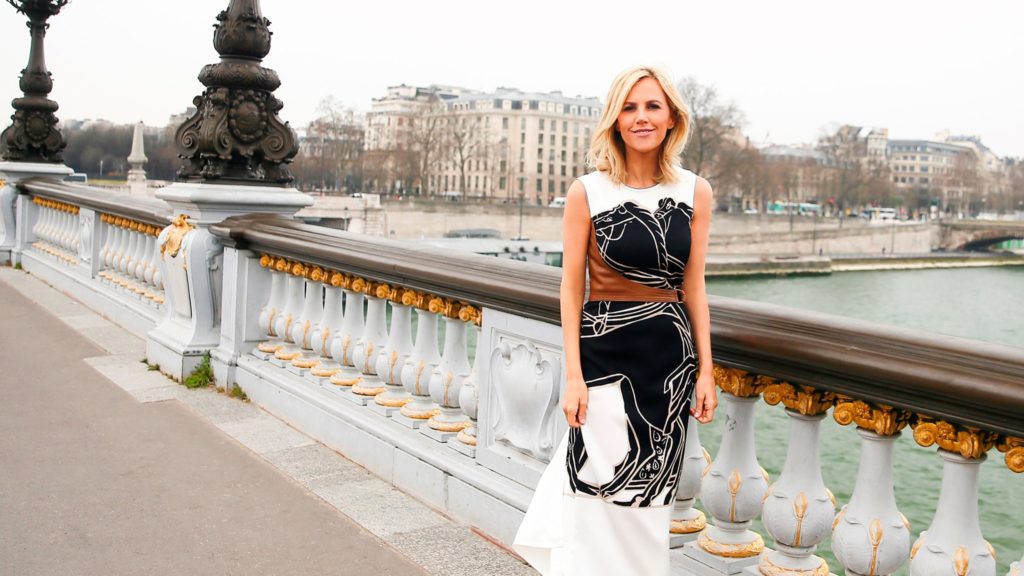 Today, the TB distribution network has more than 250 stores and 3,000 retail outlets around the world. Still little known in Europe, it has just opened a branded store on the very chic rue du Faubourg St Honoré in Paris. But there is no doubt that she will be able to continue conquering the hearts of French fashionistas just as she has already done by marrying the Frenchman Pierre-Yves Roussel in 2018. Roussel was former CEO and member of the Executive Committee of the LVMH fashion group. He is now CEO of the company TB.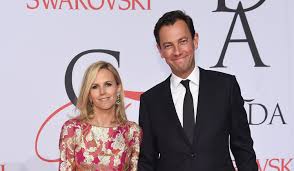 With a polished image and always smiling, Tory regularly takes the stage when she is traveling and in her very chic home in the Hamptons.
Tory Burch embodies the "Good chic, Good genre" style of the American "East Coast " but above all she undoubtedly symbolizes successful American women!