Art & Culture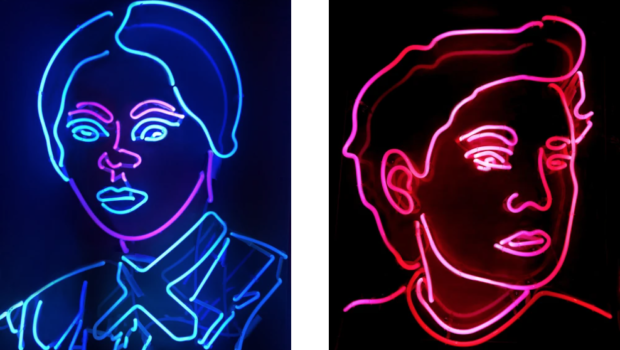 Published on March 17th, 2021 | by Isabelle Karamooz, Founder of FQM
0
When digitalization helps promote gender equality in the arts
March is Women History Month, an opportunity to highlight some initiatives and exhibitions to support gender equality. This year we have selected online options to learn and discover about women from the past and of today.
Learn about women in art history in a fun way :
MOOC Elles font l'art by the Centre Pompidou (French)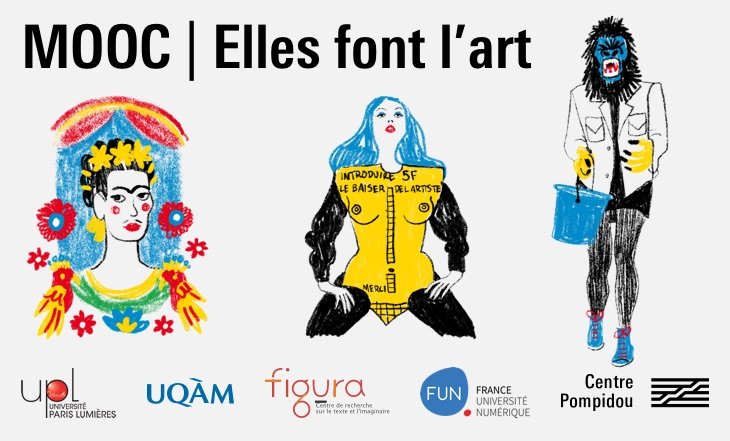 Peintres femmes à travers les âges – La Réunion des musées nationaux – Grand Palais and the support of Foundation Orange (French)
When Women artists are the image makers of the female nude a free online class on Beyond the paint podcast by art historian Bernadine Franco (English)
Watch a biopic about a woman artist:
At FQM, we particularly recommend Berthe Morisot, Camille Claudel, Seraphine and The Fabulous Life of Elisabeth Vigee Lebrun. Other great options include Frida, Big Eyes, Artemisia and Kusama Infinity.

Discover contemporary women artists and why not start or add to your art collection?
The pandemic has shaken the art world: exhibitions and art fairs were cancelled. At the same time, art has never been more important to escape and travel (virtually). A silver lining of this situation is that the technology is there to connect us and art galleries, as well as the artists have turned to online exhibitions.
Here is our selection of exhibitions featuring women artists that you can enjoy from home.
Singulart, the growing French online art gallery has made a selection of 20 influential artists in Through her Eyes with a webinar moderated by Vera Kempf, co founder of Singulart and her guests: Rania Elafifi art curator, Laurence de Valmy artist and Andrea Sheenan, Principal, Art Director at Dawson Design Associates.
Feminist Connect: led by two independent curators Sally Brown and Leslie C. Sotomayor, the online exhibition features international artists working in a wide range of medium.
On Artsy, you can check out these two collections: Femininity through the Female Gaze curated by Casey Lesser and Truth About Me curated by Art Lead Her.
We are women on Untitled Space, an art gallery based in New York presents empowering artworks highlighting women's history and the female experience.
Want to discover contemporary artists from all over the world ? Check out the directory Where are the women artists, founded by Art Girl Rising. Their database lists artists and you can select by country or style. If you are a woman artist, you can join the directory.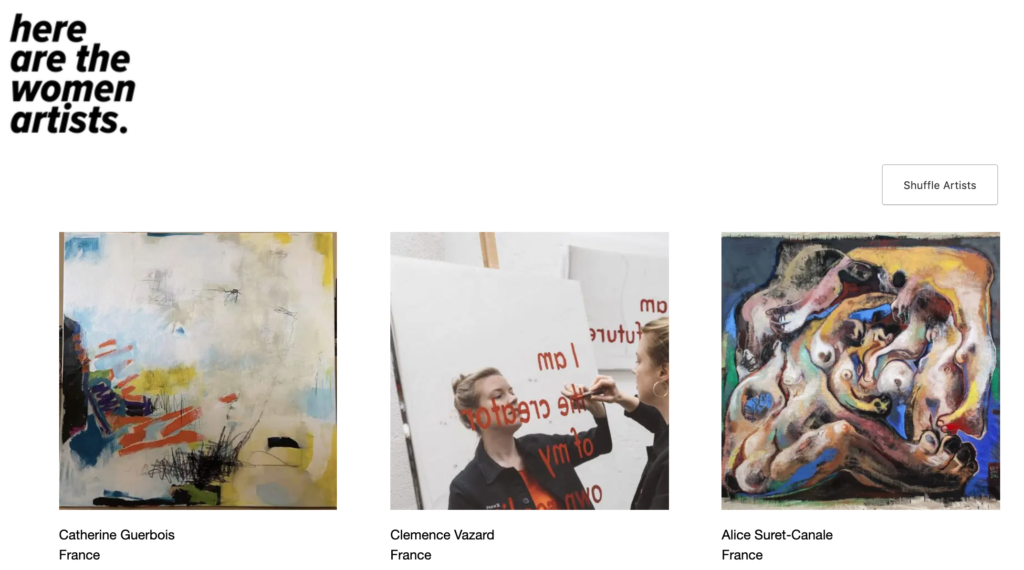 We believe these digital initiatives are helping promote more equality and will convince more institutions to show works by women artists.
We are looking forward to an opportunity to travel to Paris (yes travelling will be possible soon) to visit in person Elles font l'abstraction at Centre Pompidou from May 5 to August 23.
Do you know of other initiatives? Let us know in the comments!
Header Photo Credit: Indira Cesarine