Gastronomy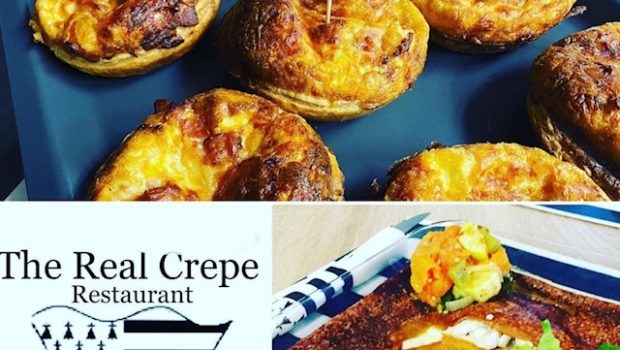 Published on October 6th, 2021 | by Christopher Cipollini
0
The Taste of Comfort – The Real Crepe's homespun take on a Normandy staple
When you walk into the doors of "The Real Crepe" on Washington Boulevard, you will automatically feel a sense of homespun country comfort. The room, opened and airy, is laden with charming mini Eiffel towers in shades of gold and black. Hand fashioned chests, wooden barrels, and vintage illustrations that hang on the walls evoke the simplistic elegance of old-world pleasantries – and the very essence of the dining area itself seems tailored made to say, with affability and genuine grace: "bonjour!"
How a "moules marinières" and a baguette can evoke French gastronomy more than the simple yet complex concoction that is the crepe, a flavorful creation that is both delicate and hearty, artful yet simplistic in its design, easily crafted, yet rich in its complexity? Living in the desert, and finding a crepe, let alone a quality crepe – is not an easy feat. Yet, owners Nicholas Normand and Alicia Martinez accomplish this not only with authenticity and panache but a genuine honest love that shines in each creation down to the last detail.
French Quarter Magazine was delighted to sit down with owner Nicholas Norman!
Header Photo Credit: The Real Crepe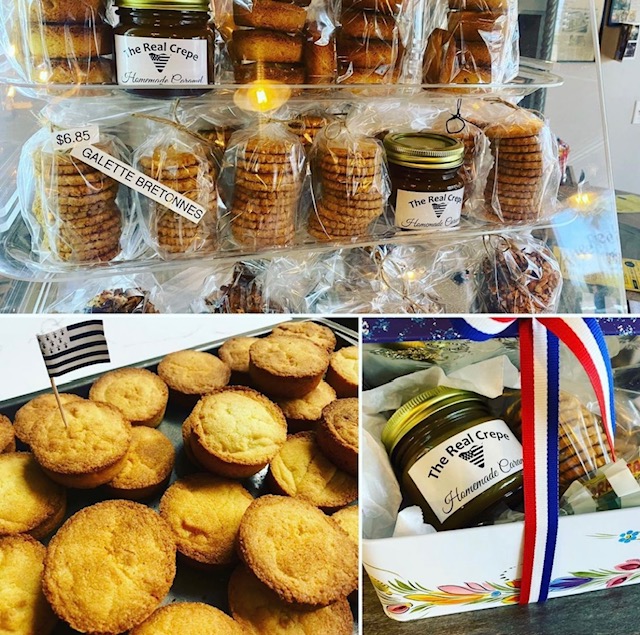 Good afternoon Nicholas! So, we would love to first know what brought you here?
I came to the United States first because I wanted to live the American dream – to be a successful person, and build a legacy for myself and my family.
What is your relationship to gastronomy? Have you always enjoyed cuisine?
It started at an early age. My dad was a chef. My brother is a chef as well. So, it is really something that runs in the family. It's in our blood. With my brother, we have always been helping in the kitchen when my grandparents were making a cake and baked other goodies, for instance. We have always enjoyed doing it, so we wanted to build our own restaurant – where we could share the same passion for cuisine.
How did Real Crepe begin?
We wanted to create a family environment for people to come and try real traditional French crepes and all kinds of French food because now we are open to a more variety of menu items. We want to grow with our business and to be able to create a legacy for our future and our kids.
Do you find that being a specialty cuisine establishment works in your favor?
I think it makes us quite unique. Some of the products we use, such as flour for instance, are bought directly from France and bring back to the United States in order to keep the authenticity of the product, which is essential for a real French taste. We are also a family business with authentic values.
Lastly, what does it mean to be the owner of The Real Crepe? What are you most passionate about?
The great satisfaction is to see customers happy when eating our food and really enjoying it. They let us know what they like on our menu and we ensure that they will come back over and over again. Another great satisfaction is to work with family every day and enjoy what we do.
For more information on The Real Crepe
Visit them on Facebook – https://www.facebook.com/therealcrepe/
Instagram – https://www.instagram.com/therealcrepe/