Travel & Sports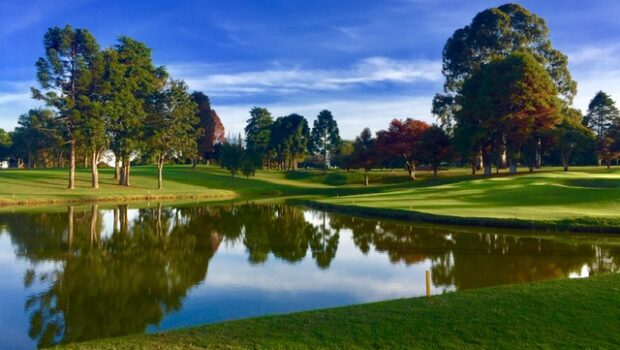 Published on May 14th, 2023 | by Iris Warren
0
Top Golf Destinations for Travelers
Traveling to a new destination for a golf trip can be intimidating and confusing. There are so many things to consider, from the weather to flight costs, hotels, and golf courses.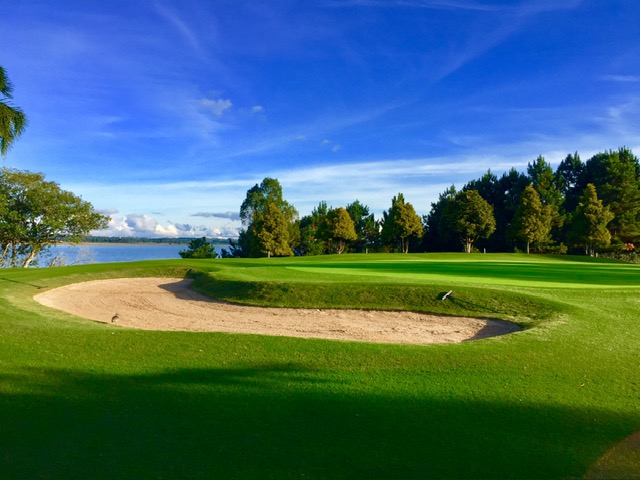 Photo by AMAURI CRUZ FILHO on Unsplash
When you're planning your next golf trip, there are plenty of incredible destinations to choose from. Whether you want to play a bucket list course or just get away with some buddies, there's a destination for you.
Golfing in Scotland: Home to the World's Best Course
Scotland is home to some of the world's most renowned golf courses. From the Old Course at St Andrews to Gleneagles, Muirfield and Turnberry, there's a lot of history behind these iconic destinations.
There are also plenty of great parkland courses, heathland courses and seaside golf courses in Scotland. But it's links-style golf that sets Scottish courses apart from their rivals.
For many serious golfers, the pilgrimage to Scotland is a journey to play on genuine Scottish links. These are the courses that have been played on for centuries, where the vagaries of wind and rain add a layer of challenge to the game.
The Western Gailes, for example, is a link that delivers the pure test of golf on its classic terrain. It has an excellent combination of challenging greens and thought-provoking par-4s, and it's a fantastic spot for enjoying some stunning views over Arran.
Ladybank, on the other hand, is a little more inland and away from the sea breezes of Fife, but still offers some great green settings and some tough par-4s. It's been a Top 100 GB&I course for some time now, and it's one of the best courses in the country.
Exploring the Links of Ireland
For the golfer who craves an adventure, nothing beats a trip to Ireland for some of the best golfing experiences in the world. With its spectacular landscapes, huge dunes and a reputation for warm hospitality, Ireland is home to some of the world's most prestigious courses, drawing thousands of players from around the globe each year.
Ireland's links are legendary among golfers, and for good reason. They're the oldest and most classic in all of Europe, renowned for their challenging nature.
While there are a number of great parkland courses in Ireland, links courses are where many people turn for the thrill of a game of golf. Whether you're a novice or an experienced pro, exploring the links is a must-do on any Irish golf tour package.
One of the greatest things about playing links golf is that you're constantly being surprised by what's ahead of you. A rumpled fairway will serve up awkward stances for your tee shots, but a well-placed hazard will often reveal an inviting green to tee off from.
Tee Time in The Caribbean: Islands with Excellent
The Caribbean is home to a variety of top golf courses, and travelers can find plenty of options. From the Dominican Republic to Bermuda, golfing in The Caribbean is both challenging and fun.
The weather in The Caribbean is consistently warm throughout the year, making it an ideal destination for golfers of all levels. Although the Caribbean is known for its pristine weather, it is still best to pack light clothing for any rounds played.
A Caribbean golf vacation can be enjoyed in many different ways, from staying at a resort with its own golf course to visiting courses nearby. Often these properties will also include a wide range of quality inclusions to make your trip even more relaxing and enjoyable.
One of the best Caribbean golf destinations is Barbados, which has a number of outstanding courses to choose from. One of the more notable courses is Green Monkey, Sandy Lane, which is a par 72 that skirts the ocean.
Its clifftop holes are both dramatic and challenging, with seaside dunes, mangroves and rocky fairways that offer both new and seasoned golfers a chance to tee off. The golf course was designed by Tom Fazio and is a must-play on any Caribbean golf vacation.
Golf Courses in Spain
If you're looking for a place to play golf while traveling abroad, there are a variety of destinations that offer the best green space for your next holiday. Europe is home to some of the world's top golf courses, including Ryder Cup-caliber venues and European Tour hosts.
Spain is a top golfing destination for travelers because of its impressive portfolio of beautiful championship courses. Its golfing portfolio is one of the best in continental Europe and contains a wide array of courses that cater to all levels of play.
The Costa del Sol is known for its world class golf courses and the Costa Brava is another popular choice. These areas are located along the southern coast of Spain.
One of the most popular courses in Spain is La Reserva Golf Club, which combines the perfect blend of pristine fairways and clever designed greens to create a challenging course that is easy to master. It is also a sustainable course that uses eco-friendly materials, making it a great option for golfers seeking a low impact experience.
The Best Golf Destinations in South America
With a tropical climate, South America is the perfect place to tee off. The countries of Brazil, Argentina, Chile, and Uruguay all boast top-notch golf resorts.
In Buenos Aires, for example, you'll have access to two of the best courses in the country: Olivos and Buenos Aires Golf Club. But if you want to get away from the buzzing city, head out into Patagonia and play at Llao Llao Golf Resort, which sits within Nahuel Huapi National Park and combines crystal-blue Patagonian lakes with snow capped mountains.
There are also plenty of excellent public courses to be found in South America. In Bogota, Colombia, La Cima Golf Club is a popular, public course that has been open since 1990.
In Ecuador, there are four different golf courses, including Quito Tenis y Golf Club, which is considered the best in the country. Located at an altitude of 2,300ft, it's the highest golf course in South America.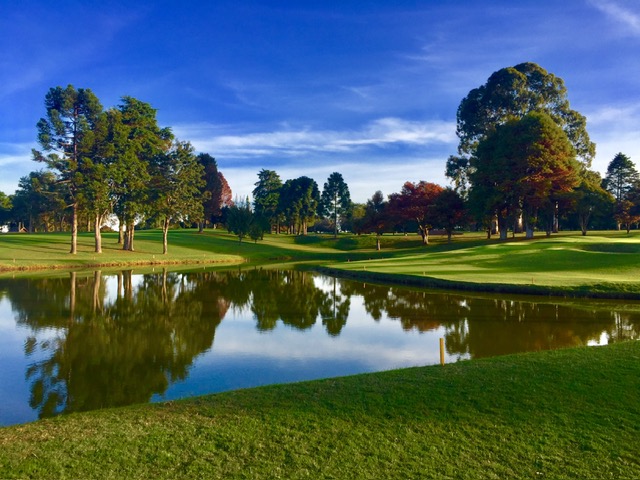 Photo by AMAURI CRUZ FILHO on Unsplash
Final Words
Golfing is an increasingly popular sport that can be played all around the world. Whether you're looking for a challenging course to test your skills or want to relax in some of the world's most beautiful destinations, there are plenty of options available. With some research and effort, you'll be sure to find a golf destination that suits your needs.
About the author:
This article was written by Clara Carlson who is a school teacher, a yoga enthusiast, and a writer. Born in San Francisco and lived most of her life in Los Angeles. When not writing, she can be found hiking, taking the Metro, questioning this decision, and haunting local bookstores.