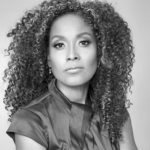 About Marilyn Miller
Marilyn Miller Marilyn Miller has been television producer, director, editor, and writer for more than fifteen years in commercial and public broadcasting. She has produced political, educational, health, and current events programming. She has moderated local Indie Lens Pop-up discussions and a French Quarter Magazine's book signing. She's currently pursuing her copyediting certification through UC Berkeley extension and continues her education in writing at UCLA extension. She enjoys learning French and the culture. Marilyn's hobbies and interests are running, health, fitness, cooking and reading.
Author Archives: Marilyn Miller
This author has no self-written articles in the archives.