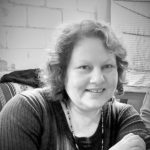 About Anne-Cecile Baer Porter
Anne-Cecile Baer Porter Anne-Cécile Baer Porter and her Native American husband are pastors from Seattle. She loves translating articles from French to English and vice versa. She feels she is juggling with words from one language to the other. She always finds fascinating facts about the diverse topics when she works on articles. She enjoys comparing life between American, French, and Native American cultures in her blog Anne-Cecile News.
Author Archives: Anne-Cecile Baer Porter
This author has no self-written articles in the archives.