Art & Culture
Published on August 13th, 2021 | by Charles Vallena
1
10 Most Popular French Songs That Have Topped the U.S. Charts
Header Photo Credit: Thomas Breher by Pixabay 
When you turn on the radio, whichever country you are from, it is easy to find an English song playing. Even English country songs on guitar are easy to stumble upon.
However, you will not commonly hear a foreign-language song playing on an American radio station. But now and then, you can find a foreign-language song hitting the US charts.
Several French songs have made it and found success in the US despite most people not knowing the exact meaning of the lyrics they are listening to most of the time.
Below are 10 of the most popular French songs that have topped the US charts you can add to your playlist.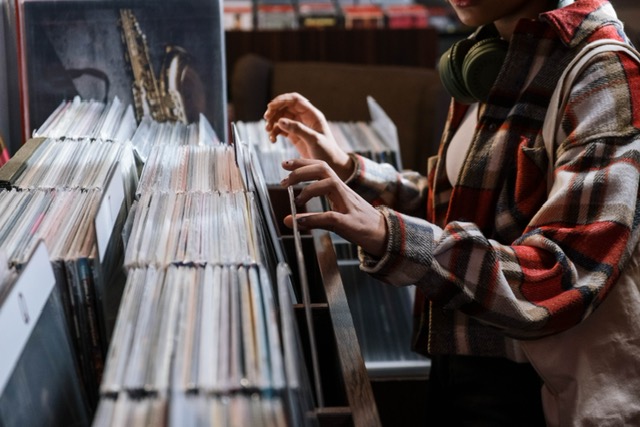 1. La vie en rose – Edith Piaf (1945)
It is only the best to start this list with one of the most famous French songs of all time. It is that song that you can enjoy while drinking your French coffee on your balcony.
La vie en rose, French for 'Life in Pink', was written in 1945 and released as a single in 1947. It continues to define France up until this day.
The song talks about seeing life through rose-colored glasses very much like when you find true love.
Different artists have released a cover of the song, including Bing Crosby and Dean Martin.
The song has gained popularity worldwide, topping the Billboard charts.
2. La Mer – Charles Trenet (1946)
This song by French composer and singer Charles Trenet is a mix of classical and jazz music. It has a sweet and whimsical melody that is effortlessly pleasing and timeless.
The song has grown in popularity throughout the world over the years. Different prominent artists in the music industry have recorded their version of the French with recordings in different languages. You might have heard this song in the movie Finding Nemo or the L.A. Story.
3. Ne me quitte pas – Jacques Brel (1959)
Ne me quitte pas, which translates to "Don't Leave Me", is another international hit by Belgian singer Jacques Brel.
The French version of the song has been sung and covered by several big names in the music industry, including Celine Dion and Wyclef Jean.
The song also has its adaptation with English lyrics entitled "If you go away", with artists like Cyndi Lauper, Shirley Bassey, and Neil Diamond rerecording the song.
4. Dominique – The Singing Nun (1963)
Released in 1963 by Belgian Singer Jeanine Deckers widely known as Soeur Sourire or The Singing Nun, Dominique dominated the charts in different countries and even reached No. 1 on the US Billboard Hot 100 chart.
The upbeat music is about Saint Dominic, the founder of the Dominican Order, of which Deckers was a member at that time.
It outsold artists like Elvis Presley during its four weeks stay on the charts. But Deckers was not able to repeat its success in music.
Deckers tried to release a disco version of the song, which failed. She had already left the convent then. Deckers and a close friend committed suicide in 1985.
5. La Bohème – Charles Aznavour (1965)
The first notes already introduce a nostalgic feeling. La Bohème is a song by French artist Charles Aznavour recalling his younger days in Montmartre as a starving yet happy artist.
The song topped the charts in several countries. It was also recorded in Spanish, English, and German versions.
6. Comme d'habitude – Claude François (1967)
Once you play this song, you will immediately recognize the melody of the classic hit song "My Way" by Frank Sinatra.
Claude Francois sang the original French song Comme d'habitude. It is about the usual routine of life and eventually falling out of love.
Two years later came Frank Sinatra's signature song. Paul Anka adapted the song and wrote the English lyrics with a whole different meaning talking and looking back on a well-lived life.
7. L'amour est bleu – Vicky Leandros (1967)
L'amour est blue or "Love is Blue" is a French hit song by Vicky Leandros. The song talks about love, its pleasure, and its pain. It uses colors of blue and grey and other natural elements like the water and the wind to describe the feeling of love. The song has become a massive hit not only in Europe but internationally as well.
8. Ca plane pour moi – Plastic Bertrand (1977)
Ca plane pour moi is a punk rock song by Belgian Singer Plastic Bertrand. Its French name loosely translates to "everything's going well for me".
This catchy and upbeat song reaches No. 47 on the US Billboard Hot 100 Chart.
There have been controversies on who provided the vocals for the song. In 2006, Lou Depricjk, the song's producer, came forward alleging that it was his vocal in the released song.
The judge named Bertrand the "legal performer" of the song at first. But upon appeal, it was found that Deprijck was the one who sang it.
After that court ruling, Bertrand admitted that it was indeed not his vocals and that he did not provide for any vocals in any single one of the first four studio albums that he released.
9. 'Sadeness (Part I)' – Enigma (1990)
Sadeness (Part I) is a single in Latin and French. It is the debut song by the German musical production Enigma. It is a sensual song based on "questioning the sexual desires of Marquis de Sade," hence the name.
After its release, the song has become an international hit, placing in the charts and even reaching the top 1 in 14 different countries.
The song reached and peaked at No. 5 on the Billboard Hot 100 chart.
10. Alors on danse – Stromae (2009)
To complete the list is Alors on danse by the Belgian musician Stromae. The name of the song translates to "So We Dance". It has the vibe and will make one want to dance.
It was first released in Belgium in 2009 and has become popular in different countries over the years. It has become a success in Europe as well as North America.
You might chance upon a video of someone vibing to this song on social media.
Which among these songs have you listened to? Tell us in the comments.
This article was translated in French by Anne-Cécile Baer Porter.