History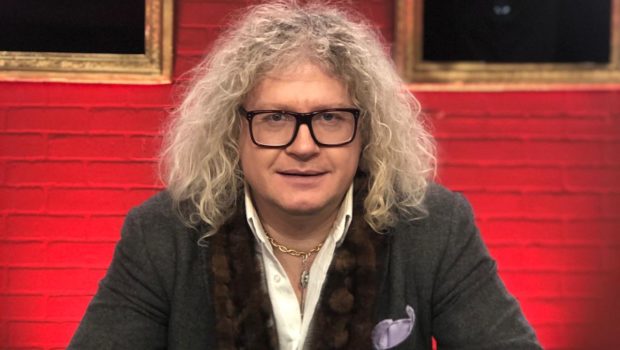 Published on January 5th, 2021 | by Isabelle Karamooz, Founder of FQM
5
Pierre-Jean Chalençon or the art of the collection
Passionate about Napoleon Bonaparte's exceptional character, this Parisian has been buying objects and art works for some thirty years. His precious collection is currently on display at the Vivienne Palace. He's 50 years old, but easily looks ten years younger. Since 2015 Pierre-Jean Chalençon has lived in his palace and private mansion located on rue Vivienne, a few steps from the Drouot Auction House in the luxury 2nd arrondissement of Paris. It was his parents who gave him this appetite for art and for Napoleon, buying him a comic book on the history of the emperor. Little by little Pierre-Jean will satisfy his passion by purchasing sometimes works of art that he liked on credit. The piece that began his collection was a signed letter. From there, the art works have accumulated… In Drouot, Pierre-Jean is nicknamed the Emperor, nothing can better define him, nor please him. Pierre-Jean wears many different hats beside that of a collector. Until June 2020, he was active on the French television show Affaire Conclue (France 2) as a buyer of antiques and collectibles. But he is also an actor, television host and administrator of the Cercle France Napoléon, whose aim is to promote the image of Napoleon I and Napoleon III, as well as to connect collectors of the First and Second Empire.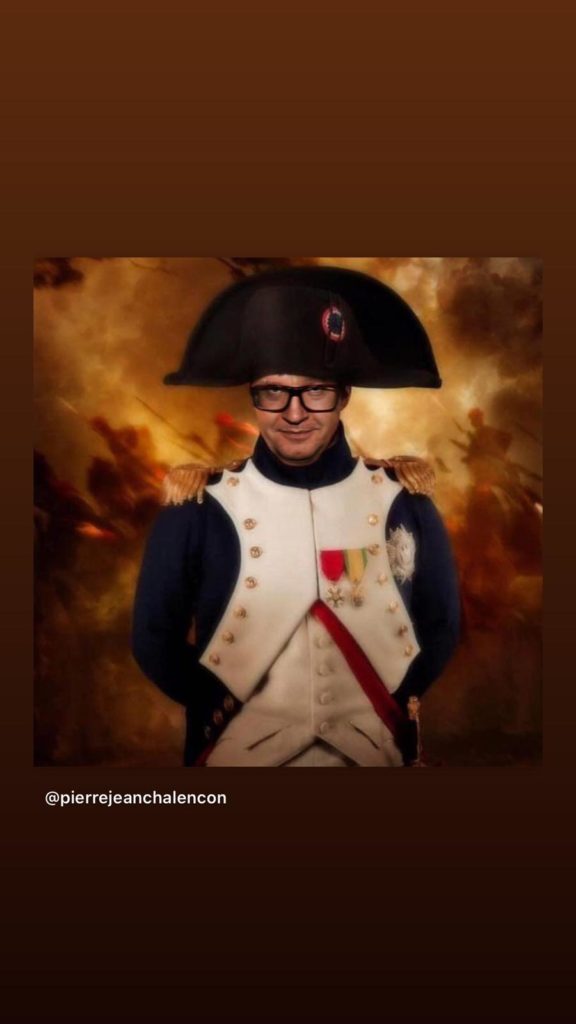 How many objects and works of art are in your collection?
If we count the teaspoons and the books and the things I added, my collection is 1,500 to 2,000 pieces. Not all of them are in the Vivienne Palace, but stored in a safe place. My collection has been enriched over the years with furniture, paintings, statues, trinkets, works of art, tapestries, rings, gold boxes, locks of Napoleon's hair, letters, manuscripts, engravings, dishes, etc.
You are, in fact, more interested in collectibles than paintings because you are looking more for objects that were used and that were owned or used by the emperor himself or belonging to members of his family…
I like historical objects that have a lived experience, I like things that were used by Napoleon, whether it was armchairs, a bed, plates, cutlery or objects that he used.
Where does your passion for art come from?
I often say in interviews that this passion came to me when my parents offered me a comic strip, a comic book about the history and the life of Napoleon. I was then 9 or 10 years old. I was fascinated by the drawings and the texts. That's how I fell into it, as Asterix fell into the cauldron… My parents explained to me that the emperor had lived in the Château de la Malmaison, a stone's throw from our home so they took me very often to visit this castle, Napoleon's last home which is now a museum. It was love at first sight.
What is the first piece you bought and in what context?
It was a letter signed by Napoleon. When I was younger, I sold my scooter to buy a letter from Napoleon announcing his victory at the battle of Jena (the victory of Napoleon) in 1806. This letter was only signed, not written by Napoleon, but I bought it and then I continued to build my collection. At the beginning, I was selling my own clothes and I did odd jobs so that I could continue to buy. Coming from a family of middle and senior French executives, my father was a journalist and my mother worked in fashion. She sold shirts at Figaret. As soon as I was old enough, I started working as a collector, that is, I bought and sold. I was selling parts of my collection to buy nicer pieces.
You now own one of Napoleon's largest collections…
I'm not the only one, but I rank 1st or 2nd among the top five… we're near the top. There are always people who own a lot of other collectibles, but I'm not doing badly.
What brought you to Napoleon and the First Empire in the first place? Is your collection limited to the First Empire? In your opinion, was it mainly the character that interested you, his reign seems less important to you.
Listen, it's a bit of both actually but I'm more attached to the decorative arts or furniture and works of art than to his battles. I regret his battles, I would have preferred that he fought less and remained in power. I'm more in love with decorative arts, style, David Percier Fontaine, Baron Gérard… Ultimately, when you love history, you love one's reign, but I regret some of his political decisions without which he would have died in his bed.
What kind of collector are you? Can you tell us about your peacefully approach to collecting?
I am a bit of a fetishist collector. I like the objects that belonged to Napoleon, those he touched, those he wore such as clothes, underpants, a handkerchief, Sèvres porcelain objects, books, personal objects retracing his daily life: the mythical bicorn, his cutlery, his country bed, etc. This is what interests me. There are a lot of collectors in the United States who prefer the Empire style. For example, when we go to the Getty Museum which I love (I have been there several times) we see rare historical objects, they are high quality objects but we do not necessarily know to whom they belonged. Ninety percent of the objects I buy have a historical provenance. This is essential and this is what interests me. The object is secondary, what interests me are his belongings.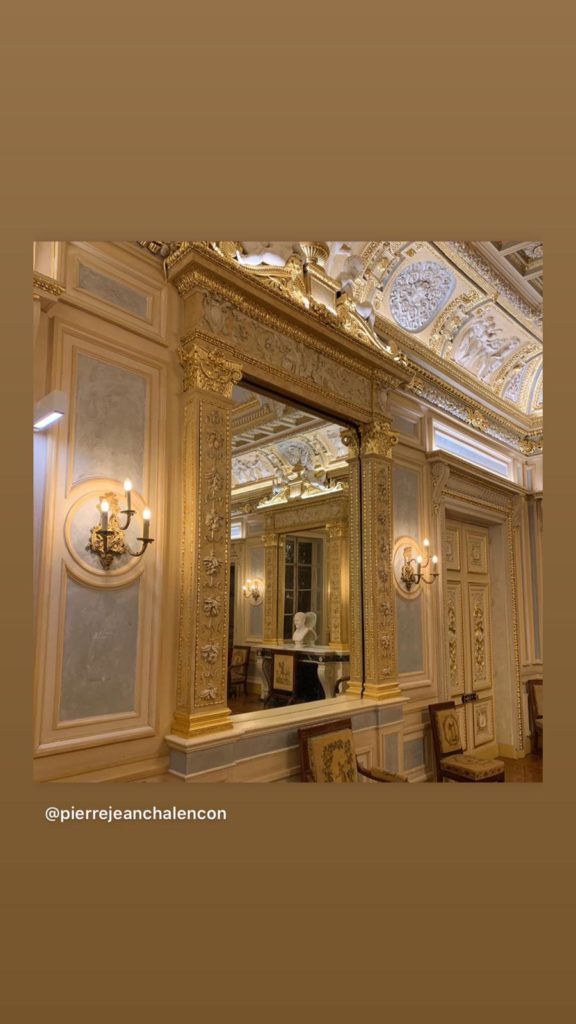 Where do you find the works of art you buy?
Now it's a little easier with the internet and with mobile phones. Previously, there was the Drouot Auction House gazette, then there were sales at Sotheby's in London or Christie's in New York, but today I would tell you that people send me a lot of catalogs. They contact me today but I buy a lot less because I have less income and less money and also because the items are overpriced. I have so many that it costs me a lot of money to maintain them so sometimes I have to sell some of my collection. However, if tomorrow I relaunch exhibitions and it works well, I will be very happy. This is the collector's problem, the accumulation is dangerous!
What criteria do you use to decide to buy an object or a work or art?
I don't buy items that are not of good quality. They have to be of a so-called "museum quality."
Is there some sort of hierarchy of preference in your collection?
First, objects that belonged to Napoleon; secondly, more art objects and thirdly, I really like books from the Imperial era. I am very fond of books. I had a library and I sold a number of books (from the Malmaison library) to buy the Vivienne Palace but I still have a few left. I like the 3D object, I'm now less interested in manuscripts, I started with them but today I have enough and I'm no longer a buyer.
But you are a bit like Napoleon, you are a self-made man… Tell us about one of the acquisitions of which you are particularly proud?
I am proud to have bought, a few years ago, the staff of the coronation of Napoleon 1st. It is the staff from the coronation during which Napoleon was proclaimed Emperor of France in 1804. This staff is in vermeille and gilded bronze with silk velvet and this is one of the important objects which were used in the coronation of Napoleon. I also bought the signet ring and the ten-carat sapphire that Pope Pius VII gave to Napoleon and which he wears in the famous painting of Napoleon in his coronation costume. These are things that I am very proud of because I did not necessarily pay a high price for them. People weren't sure what it was and my knowledge of the subject allowed me to procure it at a reasonable price. We become a bit like Sherlock Holmes. When Bill Gates buys the Leonardo da Vinci Codex, it is not difficult, he has the money, he is one of the richest men in the world. It's easy for him. What would have been exciting is if Bill Gates was broke and bought it and paid fifty thousand or a hundred thousand dollars for it although it was worth $50 million. That's the difference between me and other collectors, I don't have a fortune so every time I bought objects, it was my knowledge that took precedence over my money because of my limited funds.
What is the work that you regret not having acquired?
There are always regrets. Three years ago, there was one of the leaves of Napoleon's crown that went on sale and I was unable to buy it. Two Chinese acquired it instead. I had hoped that France would ban its leaving the country, but the leaf left for China. I wasn't going to spend 800,000 to 1 million euros on an 8 gram gold foil. In the United States, historical objects are considered a treasure because it is a young country and it does not have a long history. In France, I fight every day to preserve French heritage. Our culture is very important, now politicians are starting to realize it, however rather slowly.
Have you ever bought a work of art online?
I prefer not to but sometimes I do. It is too impersonal for my taste. I prefer the atmosphere and the adrenaline rush of a live. For me, an Auction House is a "show," it's like a boxing match. It doesn't please me to be on my computer and push a button. That's not my cup of tea, at worst I prefer bidding by phone when I can't be in attendance for a sale because that way I hear all the noises and ambiances in the room. I bought a piece of jewelry online last week but honestly if I have to buy something very expensive, I prefer to be in the room in person.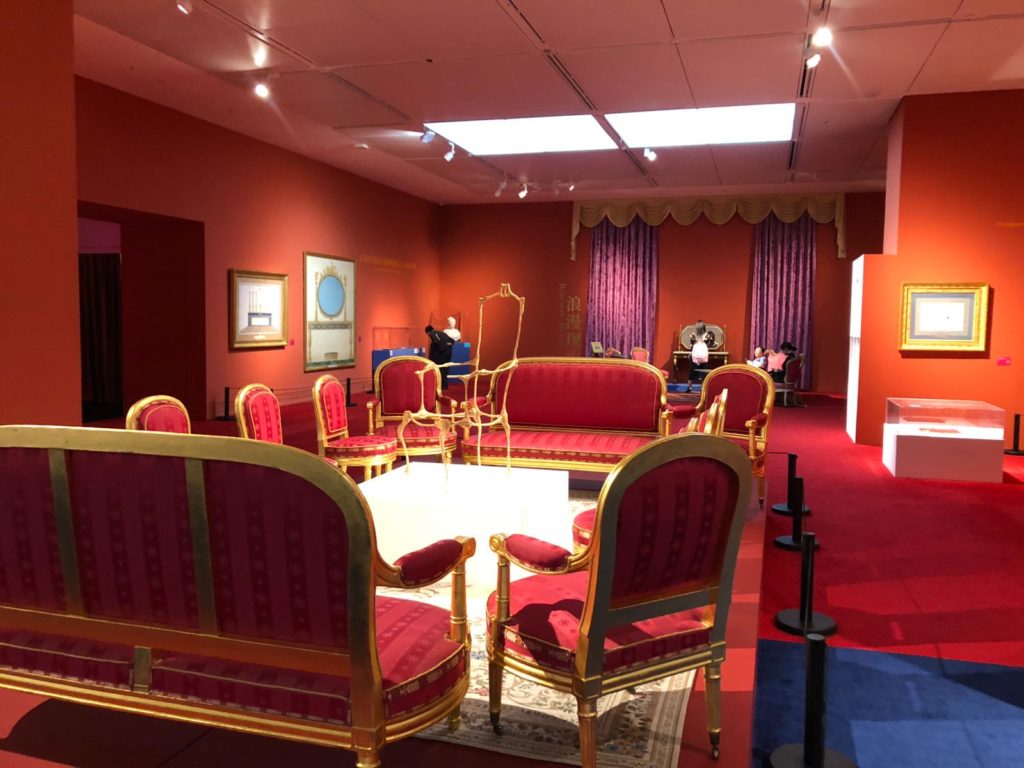 Tell us about your most recent acquisition…
My latest acquisition is not for the collection. I bought a nice little gem, a gold and diamond pendant from the 1950s, a bit like a Van Cleef. You know with a gold bow and diamonds, a big chain, because I like to wear jewelry too. I like to wear objects, I have rings, bracelets and, on my neck, a heavy cameo of Letizia Ramolino, the mother of Napoleon or sometimes a cameo, seal of King Jerome, the youngest brother of Napoleon, king of Wesphalie. I even bought an emerald from Jean Cocteau. Besides, I wear Napoleon's coronation ring quite regularly. I'm someone who enjoys putting things on, it seems so normal to me.
And, you also have worn Napoleon's shirt from the time he was in exile in Saint Helena…
Yes, but that's when I took a photo to post on the internet. I must have worn it 15 minutes over 20 – 25 years ago. I have never worn it because it is too fragile. I had a lot of textiles that I sold, I had dresses, costumes, etc… but textiles are very fragile because we don't have the facilities to preserve them. We have to fight against moths and other bugs…, so I hardly have any more textiles except a few of Napoleon clothes.
Such objects, we see them mainly in museums, and they only come out every five or ten years because you have to be very careful. I don't have the conditions to keep everything and at each exhibition, you have to unpack them, repack them, avoid the light… so I gave up 80% of my textile collection to focus on objects that are easily restored, furniture in gilded wood, mahogany, porcelain and silverware.
From what period does the Vivienne Palace date, where most of your works of art are kept?
It is a palace dating from the end of the 17th and beginning of the 18th centuries, which had been commissioned by the last finance minister of Louis XIV and which, subsequently, passed from hand to hand to the Orleans family and in the 19th century, to Julian Academy. This American academy of painting where the famous modern American painting was born on rue Vivienne. Many famous painters including Vuillard, Pissarro, Gauguin, Stewart, Rosa Luxembourg, and Rosa Bonheur painted in this place. It was a school to which many people came from the Americas. It really is a place of culture that made it so desirable to me.
Normally, you organise visits to the Vivienne Palace, you rent it out for events such as weddings, cocktail parties or other gatherings and also offer conferences although currently it may be a little on hold because of the Covid crisis?
More and more, I do tours of the palace myself. One can also rent the Vivienne Palace to organize dinners, parties, Fashion Weeks, big private parties, even American cocktail parties and film shoots. The United States Embassy contacted me last year to organise an event but it did not happen because of the Covid.
My collection is regularly shown to the public at exhibitions around the world. There are currently 250 objects on display in Shanghai, including the Emperor's coronation ring and his marriage contract with Josephine. The exhibition will be in China for 2 or 3 years.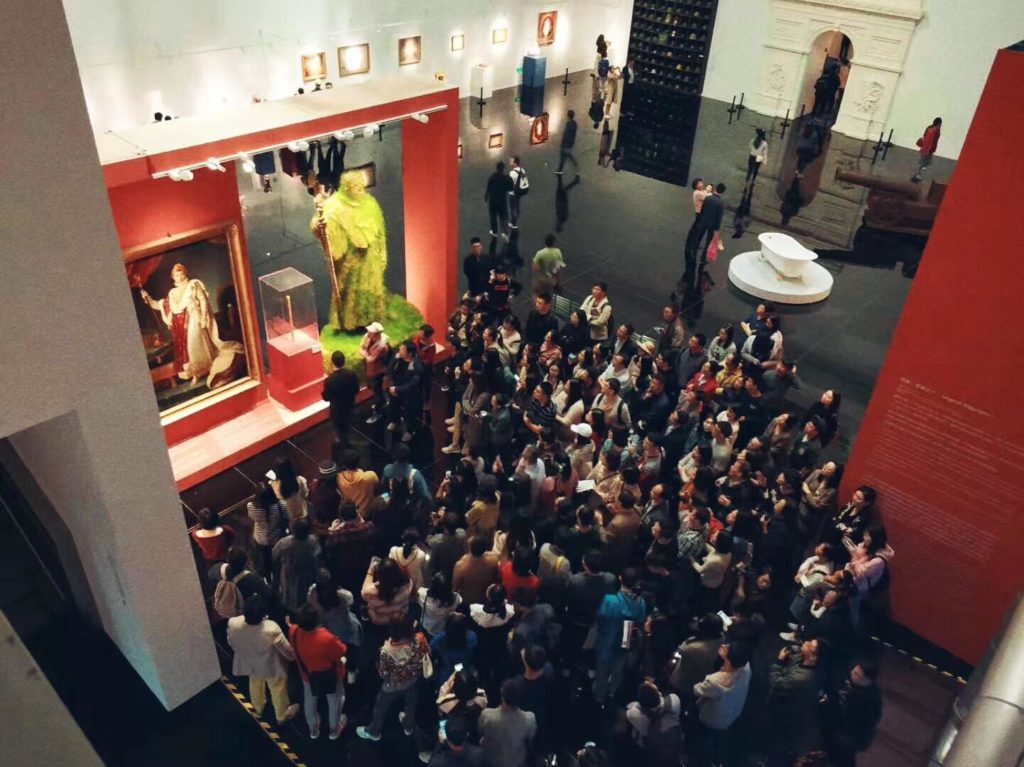 With regards to international conferences, I am looking to do exhibitions all over the world. Every time I open an exhibition in the United States, for example, I give lectures in English. I have already done a dozen exhibitions between 2004 and 2015 including one at the National Geographic Museum in Washington in 2004 and another in 2015 in Minneapolis on an vintage boat, a paddle-wheeled boat. I also did an exhibition in Washington, I exhibited in New Orleans at the Louisiana State Museum in 2007 after Hurricane Katrina, I exhibited in 2008 at the National Constitution Center in Philadelphia and at major French museum institutions such as the Pantheon and the Louvre museum. I have also loaned some of my works of art to the museums of Versailles, I have also exhibited in Colombia and I hope to perhaps exhibit in Russia soon. I have lots of projects planned but it takes time and with the pandemic that has fallen on us, it is not meant to speed up business!
More recently, before Covid-19, I gave a conference in Ajaccio in front of 300 or 400 people and as soon as the situation allows, I will relaunch conferences and have my collection travel again from one continent to another. Besides, I could very well give a conference in Las Vegas in French or in English, it is no problem to me.
Header Photo Courtesy: Pierre Jean Chalençon