History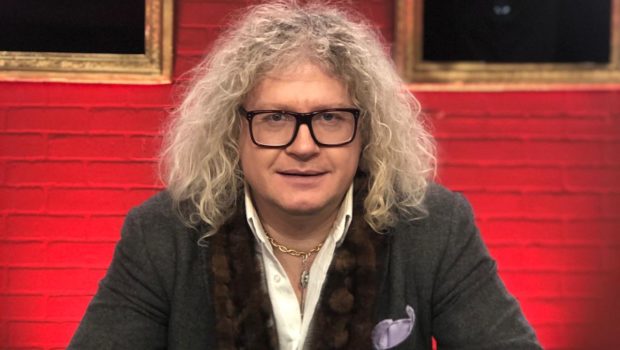 Published on January 5th, 2021 | by Isabelle Karamooz, Founder of FQM
5
[:en]Pierre-Jean Chalençon or the art of the collection[:fr]Pierre-Jean Chalençon ou l'art de la collection[:]
[:en]Passionate about Napoleon Bonaparte's exceptional character, this Parisian has been buying objects and art works for some thirty years. His precious collection is currently on display at the Vivienne Palace. He's 50 years old, but easily looks ten years younger. Since 2015 Pierre-Jean Chalençon has lived in his palace and private mansion located on rue Vivienne, a few steps from the Drouot Auction House in the luxury 2nd arrondissement of Paris. It was his parents who gave him this appetite for art and for Napoleon, buying him a comic book on the history of the emperor. Little by little Pierre-Jean will satisfy his passion by purchasing sometimes works of art that he liked on credit. The piece that began his collection was a signed letter. From there, the art works have accumulated… In Drouot, Pierre-Jean is nicknamed the Emperor, nothing can better define him, nor please him. Pierre-Jean wears many different hats beside that of a collector. Until June 2020, he was active on the French television show Affaire Conclue (France 2) as a buyer of antiques and collectibles. But he is also an actor, television host and administrator of the Cercle France Napoléon, whose aim is to promote the image of Napoleon I and Napoleon III, as well as to connect collectors of the First and Second Empire.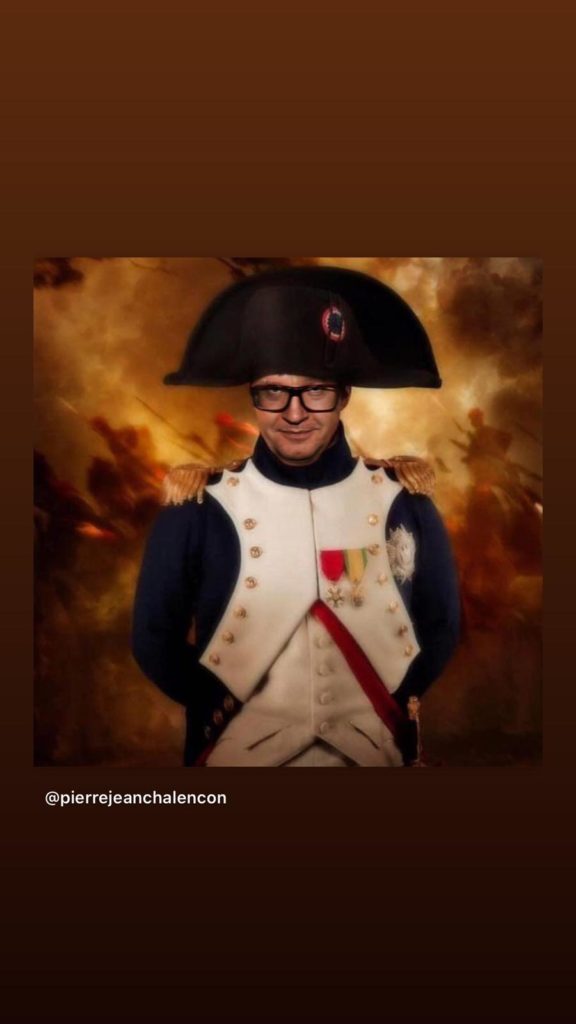 How many objects and works of art are in your collection?
If we count the teaspoons and the books and the things I added, my collection is 1,500 to 2,000 pieces. Not all of them are in the Vivienne Palace, but stored in a safe place. My collection has been enriched over the years with furniture, paintings, statues, trinkets, works of art, tapestries, rings, gold boxes, locks of Napoleon's hair, letters, manuscripts, engravings, dishes, etc.
You are, in fact, more interested in collectibles than paintings because you are looking more for objects that were used and that were owned or used by the emperor himself or belonging to members of his family…
I like historical objects that have a lived experience, I like things that were used by Napoleon, whether it was armchairs, a bed, plates, cutlery or objects that he used.
Where does your passion for art come from?
I often say in interviews that this passion came to me when my parents offered me a comic strip, a comic book about the history and the life of Napoleon. I was then 9 or 10 years old. I was fascinated by the drawings and the texts. That's how I fell into it, as Asterix fell into the cauldron… My parents explained to me that the emperor had lived in the Château de la Malmaison, a stone's throw from our home so they took me very often to visit this castle, Napoleon's last home which is now a museum. It was love at first sight.
What is the first piece you bought and in what context?
It was a letter signed by Napoleon. When I was younger, I sold my scooter to buy a letter from Napoleon announcing his victory at the battle of Jena (the victory of Napoleon) in 1806. This letter was only signed, not written by Napoleon, but I bought it and then I continued to build my collection. At the beginning, I was selling my own clothes and I did odd jobs so that I could continue to buy. Coming from a family of middle and senior French executives, my father was a journalist and my mother worked in fashion. She sold shirts at Figaret. As soon as I was old enough, I started working as a collector, that is, I bought and sold. I was selling parts of my collection to buy nicer pieces.
You now own one of Napoleon's largest collections…
I'm not the only one, but I rank 1st or 2nd among the top five… we're near the top. There are always people who own a lot of other collectibles, but I'm not doing badly.
What brought you to Napoleon and the First Empire in the first place? Is your collection limited to the First Empire? In your opinion, was it mainly the character that interested you, his reign seems less important to you.
Listen, it's a bit of both actually but I'm more attached to the decorative arts or furniture and works of art than to his battles. I regret his battles, I would have preferred that he fought less and remained in power. I'm more in love with decorative arts, style, David Percier Fontaine, Baron Gérard… Ultimately, when you love history, you love one's reign, but I regret some of his political decisions without which he would have died in his bed.
What kind of collector are you? Can you tell us about your peacefully approach to collecting?
I am a bit of a fetishist collector. I like the objects that belonged to Napoleon, those he touched, those he wore such as clothes, underpants, a handkerchief, Sèvres porcelain objects, books, personal objects retracing his daily life: the mythical bicorn, his cutlery, his country bed, etc. This is what interests me. There are a lot of collectors in the United States who prefer the Empire style. For example, when we go to the Getty Museum which I love (I have been there several times) we see rare historical objects, they are high quality objects but we do not necessarily know to whom they belonged. Ninety percent of the objects I buy have a historical provenance. This is essential and this is what interests me. The object is secondary, what interests me are his belongings.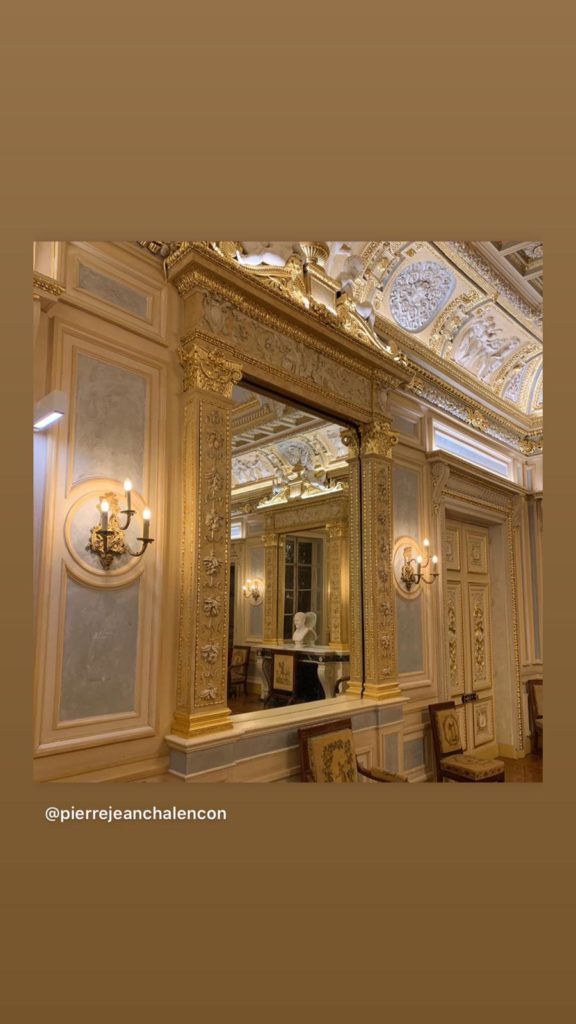 Where do you find the works of art you buy?
Now it's a little easier with the internet and with mobile phones. Previously, there was the Drouot Auction House gazette, then there were sales at Sotheby's in London or Christie's in New York, but today I would tell you that people send me a lot of catalogs. They contact me today but I buy a lot less because I have less income and less money and also because the items are overpriced. I have so many that it costs me a lot of money to maintain them so sometimes I have to sell some of my collection. However, if tomorrow I relaunch exhibitions and it works well, I will be very happy. This is the collector's problem, the accumulation is dangerous!
What criteria do you use to decide to buy an object or a work or art?
I don't buy items that are not of good quality. They have to be of a so-called "museum quality."
Is there some sort of hierarchy of preference in your collection?
First, objects that belonged to Napoleon; secondly, more art objects and thirdly, I really like books from the Imperial era. I am very fond of books. I had a library and I sold a number of books (from the Malmaison library) to buy the Vivienne Palace but I still have a few left. I like the 3D object, I'm now less interested in manuscripts, I started with them but today I have enough and I'm no longer a buyer.
But you are a bit like Napoleon, you are a self-made man… Tell us about one of the acquisitions of which you are particularly proud?
I am proud to have bought, a few years ago, the staff of the coronation of Napoleon 1st. It is the staff from the coronation during which Napoleon was proclaimed Emperor of France in 1804. This staff is in vermeille and gilded bronze with silk velvet and this is one of the important objects which were used in the coronation of Napoleon. I also bought the signet ring and the ten-carat sapphire that Pope Pius VII gave to Napoleon and which he wears in the famous painting of Napoleon in his coronation costume. These are things that I am very proud of because I did not necessarily pay a high price for them. People weren't sure what it was and my knowledge of the subject allowed me to procure it at a reasonable price. We become a bit like Sherlock Holmes. When Bill Gates buys the Leonardo da Vinci Codex, it is not difficult, he has the money, he is one of the richest men in the world. It's easy for him. What would have been exciting is if Bill Gates was broke and bought it and paid fifty thousand or a hundred thousand dollars for it although it was worth $50 million. That's the difference between me and other collectors, I don't have a fortune so every time I bought objects, it was my knowledge that took precedence over my money because of my limited funds.
What is the work that you regret not having acquired?
There are always regrets. Three years ago, there was one of the leaves of Napoleon's crown that went on sale and I was unable to buy it. Two Chinese acquired it instead. I had hoped that France would ban its leaving the country, but the leaf left for China. I wasn't going to spend 800,000 to 1 million euros on an 8 gram gold foil. In the United States, historical objects are considered a treasure because it is a young country and it does not have a long history. In France, I fight every day to preserve French heritage. Our culture is very important, now politicians are starting to realize it, however rather slowly.
Have you ever bought a work of art online?
I prefer not to but sometimes I do. It is too impersonal for my taste. I prefer the atmosphere and the adrenaline rush of a live. For me, an Auction House is a "show," it's like a boxing match. It doesn't please me to be on my computer and push a button. That's not my cup of tea, at worst I prefer bidding by phone when I can't be in attendance for a sale because that way I hear all the noises and ambiances in the room. I bought a piece of jewelry online last week but honestly if I have to buy something very expensive, I prefer to be in the room in person.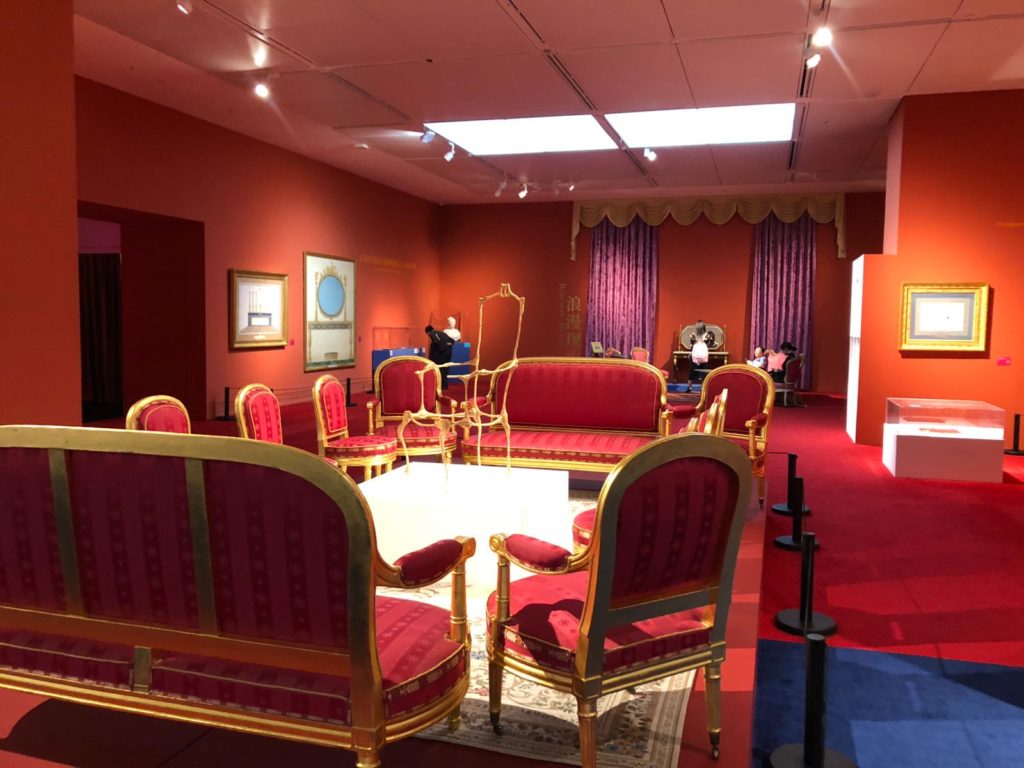 Tell us about your most recent acquisition…
My latest acquisition is not for the collection. I bought a nice little gem, a gold and diamond pendant from the 1950s, a bit like a Van Cleef. You know with a gold bow and diamonds, a big chain, because I like to wear jewelry too. I like to wear objects, I have rings, bracelets and, on my neck, a heavy cameo of Letizia Ramolino, the mother of Napoleon or sometimes a cameo, seal of King Jerome, the youngest brother of Napoleon, king of Wesphalie. I even bought an emerald from Jean Cocteau. Besides, I wear Napoleon's coronation ring quite regularly. I'm someone who enjoys putting things on, it seems so normal to me.
And, you also have worn Napoleon's shirt from the time he was in exile in Saint Helena…
Yes, but that's when I took a photo to post on the internet. I must have worn it 15 minutes over 20 – 25 years ago. I have never worn it because it is too fragile. I had a lot of textiles that I sold, I had dresses, costumes, etc… but textiles are very fragile because we don't have the facilities to preserve them. We have to fight against moths and other bugs…, so I hardly have any more textiles except a few of Napoleon clothes.
Such objects, we see them mainly in museums, and they only come out every five or ten years because you have to be very careful. I don't have the conditions to keep everything and at each exhibition, you have to unpack them, repack them, avoid the light… so I gave up 80% of my textile collection to focus on objects that are easily restored, furniture in gilded wood, mahogany, porcelain and silverware.
From what period does the Vivienne Palace date, where most of your works of art are kept?
It is a palace dating from the end of the 17th and beginning of the 18th centuries, which had been commissioned by the last finance minister of Louis XIV and which, subsequently, passed from hand to hand to the Orleans family and in the 19th century, to Julian Academy. This American academy of painting where the famous modern American painting was born on rue Vivienne. Many famous painters including Vuillard, Pissarro, Gauguin, Stewart, Rosa Luxembourg, and Rosa Bonheur painted in this place. It was a school to which many people came from the Americas. It really is a place of culture that made it so desirable to me.
Normally, you organise visits to the Vivienne Palace, you rent it out for events such as weddings, cocktail parties or other gatherings and also offer conferences although currently it may be a little on hold because of the Covid crisis?
More and more, I do tours of the palace myself. One can also rent the Vivienne Palace to organize dinners, parties, Fashion Weeks, big private parties, even American cocktail parties and film shoots. The United States Embassy contacted me last year to organise an event but it did not happen because of the Covid.
My collection is regularly shown to the public at exhibitions around the world. There are currently 250 objects on display in Shanghai, including the Emperor's coronation ring and his marriage contract with Josephine. The exhibition will be in China for 2 or 3 years.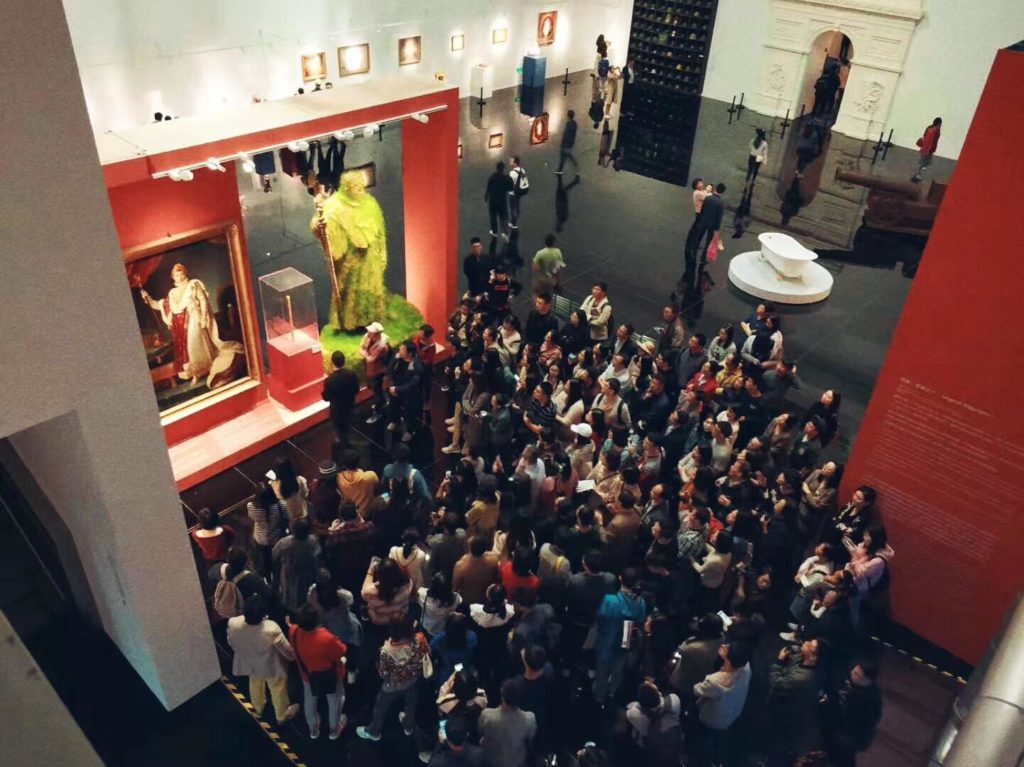 With regards to international conferences, I am looking to do exhibitions all over the world. Every time I open an exhibition in the United States, for example, I give lectures in English. I have already done a dozen exhibitions between 2004 and 2015 including one at the National Geographic Museum in Washington in 2004 and another in 2015 in Minneapolis on an vintage boat, a paddle-wheeled boat. I also did an exhibition in Washington, I exhibited in New Orleans at the Louisiana State Museum in 2007 after Hurricane Katrina, I exhibited in 2008 at the National Constitution Center in Philadelphia and at major French museum institutions such as the Pantheon and the Louvre museum. I have also loaned some of my works of art to the museums of Versailles, I have also exhibited in Colombia and I hope to perhaps exhibit in Russia soon. I have lots of projects planned but it takes time and with the pandemic that has fallen on us, it is not meant to speed up business!
More recently, before Covid-19, I gave a conference in Ajaccio in front of 300 or 400 people and as soon as the situation allows, I will relaunch conferences and have my collection travel again from one continent to another. Besides, I could very well give a conference in Las Vegas in French or in English, it is no problem to me.
Header Photo Courtesy: Pierre Jean Chalençon
[:fr]Passionné par le personnage exceptionnel qu'était Napoléon Bonaparte, ce Parisien achète des objets et des œuvres depuis une trentaine d'années. Sa précieuse collection est actuellement exposée au palais Vivienne. Il a 50 ans, mais en paraît facile dix de moins. Pierre-Jean Chalençon habite depuis 2015 dans son palais et ancien hôtel particulier situé rue Vivienne à quelques pas de la salle de ventes Drouot dans le luxueux 2ème arrondissement de Paris. Ce goût pour l'art et Napoléon, ce sont ses parents qui lui ont donné en lui achetant une bande dessinée sur l'histoire de l'empereur. Sa passion, Pierre-Jean va l'assouvir petit à petit en achetant à tempérament les œuvres qui lui plaisaient. La première à entrer dans sa collection sera une lettre signée. A partir de là, les œuvres s'accumulent… A Drouot, Pierre-Jean est surnommé l'Empereur, rien ne peut mieux le définir, ni lui plaire. Et puis, Pierre-Jean porte d'autres casquettes que celle de collectionneur. Jusqu'en juin 2020, il s'activait à l'émission de télévision française Affaire Conclue (France 2) en tant qu'acheteur. Mais il est aussi comédien, animateur de télévision et est administrateur du Cercle France Napoléon, dont le but est de promouvoir l'image de Napoléon 1er et de Napoléon III, ainsi que de mettre en rapport les collectionneurs du Premier et du Second Empire.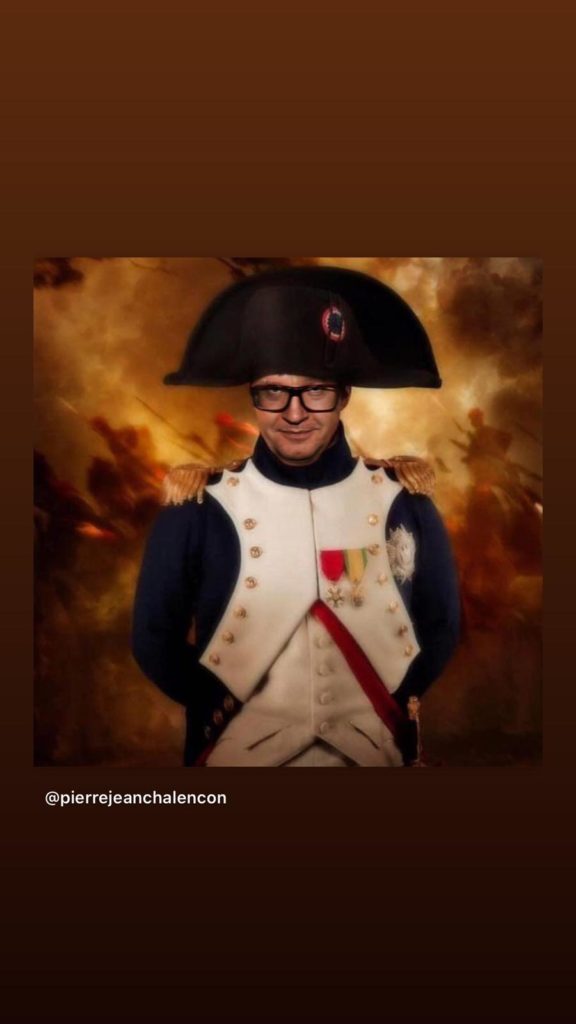 Combien d'objets et d'œuvres compte votre collection ?
Si nous comptons les petites cuillères, les livres et les choses que j'ai rajoutés, ma collection constitue près de 1500 à 2000 pièces. Toutes ne sont pas au palais Vivienne, mais stockées en lieu sûr. Ma collection a été enrichie, au fur et à mesure des années, de mobiliers, de tableaux, de statues, de bibelots, d'objets d'art, de tapisseries, de bagues, de boîtes en or, de mèches de cheveux de Napoléon, de lettres, de manuscrits, de gravures, de vaisselle, etc.
Vous êtes, en fait, plus intéressé par des objets de collection que par des peintures parce que vous recherchez plus des objets qui ont servi et qui ont été détenus ou utilisés par l'empereur lui-même ou appartenant à des membres de sa famille…
J'aime les objets historiques qui ont un vécu, j'aime les choses qui ont servi à Napoléon, que ce soit des fauteuils, un lit, des assiettes, des couverts ou des objets qu'il a utilisés.
D'où vous vient cette passion pour l'art ?
Je raconte souvent dans des interviews que cette passion me vient lorsque j'ai reçu de mes parents une bande dessinée, un comics sur l'histoire et la vie de Napoléon. J'avais alors 9 ou 10 ans. J'étais fasciné par les dessins et les textes. C'est comme cela que je suis tombé dedans, comme Astérix est tombé dans le chaudron… Mes parents m'ont expliqué que l'empereur avait vécu au château de la Malmaison, à deux pas de chez nous alors ils m'emmenaient très souvent visiter ce château, la dernière demeure de Napoléon qui aujourd'hui est un musée. Ce fut tout de suite le coup de foudre.
Quelle est la première pièce que vous avez achetée et dans quel contexte ?
C'était une lettre signée de Napoléon. Plus jeune, j'avais vendu mon scooter pour acheter cette lettre de Napoléon qui annonçait la victoire de la bataille d'Iéna, la victoire de Napoléon en 1806. Cette lettre était uniquement signée mais voilà je l'ai achetée et ensuite j'ai continué à constituer ma collection. Au début, je vendais des vêtements et j'ai fait des petits jobs pour pouvoir continuer à acheter. Originaire d'une famille de cadres moyens et supérieurs français, mon père était journaliste et ma mère, elle, travaillait dans la mode. Elle vendait des chemises chez Figaret. Dès que l'âge me l'a permis, j'ai commencé le travail d'un collectionneur, c'est-à-dire j'achetais et revendais. Je revendais des pièces pour acheter mieux.
Vous possédez maintenant une des plus grandes collections de Napoléon…
Je ne suis pas le seul mais je dois me classer en 1ère ou en 2ème position dans le top five… on en n'est pas loin. Il y a toujours des gens qui possèdent bien d'autres objets de collection mais je ne me débrouille pas mal.
Qu'est-ce qui vous a amené à Napoléon et au Premier Empire en premier lieu ? Votre collection est-elle limitée au Premier Empire ? Selon vous, c'est principalement le personnage qui vous a intéressé, son règne semble moins important pour vous.
Ecoutez, c'est un peu les deux obligatoirement mais je suis plus attaché aux arts décoratifs ou aux mobiliers et objets d'art qu'à ses batailles. Je regrette ses batailles, j'aurais préféré qu'il se batte moins et qu'il reste au pouvoir. Je suis plus amoureux des arts déco, du style, de David Percier Fontaine, du baron Gérard… En définitive, lorsqu'on aime l'histoire, on aime son règne mais je regrette certaines de ses décisions politiques sans lesquelles il serait mort dans son lit.
Quel genre de collectionneur êtes-vous ? Pouvez-vous nous parler de votre démarche de collection ?
Je suis un collectionneur un peu fétichiste. J'aime les objets qui ont appartenu à Napoléon, ceux qu'il a touchés, ceux qu'il a portés comme par exemple des vêtements, un caleçon, un mouchoir, des objets en porcelaine de Sèvres, des livres, des objets personnels retraçant sa vie quotidienne : le mythique bicorne, ses couverts, son lit de campagne, etc. C'est cela qui m'intéresse. Il y a beaucoup de collectionneurs aux Etats-Unis qui, eux, préfèrent le style empire. Par exemple, lorsque l'on va au Getty Museum que j'adore (j'y suis allé plusieurs fois) c'est rarement des objets historiques que nous voyons, ce sont des objets de grande qualité mais nous ne savons pas forcément à qui ils ont appartenu. Moi, je n'achète à 90% que des objets qui ont une provenance historique. C'est essentiel et c'est ça qui m'intéresse. L'objet est secondaire, ce qui m'intéresse c'est l'appartenance.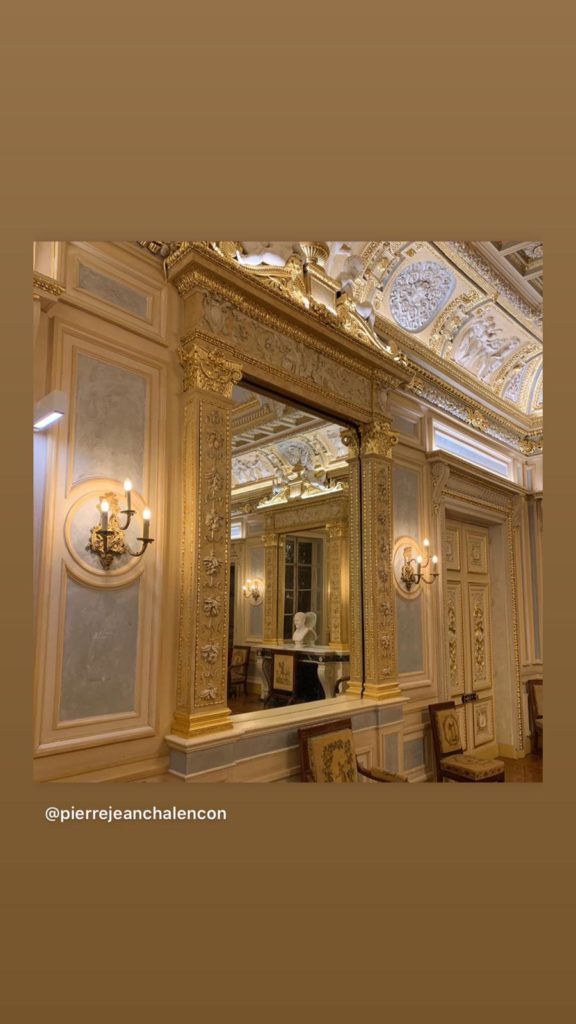 Où repérez-vous les œuvres que vous achetez ?
Désormais c'est un peu plus facile avec internet et avec les téléphones portables. Auparavant, il y avait la gazette de l'hôtel des ventes de Drouot, ensuite il y avaient des ventes chez Sotheby's à Londres ou Christie's à New York, mais aujourd'hui je vous dirais que les gens m'envoient beaucoup de catalogues. Ils me contactent aujourd'hui mais j'achète beaucoup moins parce que j'ai moins de revenus et moins d'argent et aussi parce que les objets sont hors de prix. J'en ai tellement que cela me coûte cher de les entretenir donc je serais même plutôt vendeur pour certaines choses. Cependant si demain je relance des expositions et que ça marche bien, je serai très content. C'est le problème du collectionneur, l'accumulation est dangereuse !
Quels sont les critères qui vous décident à acheter un objet ou une œuvre ?
Je n'achète pas d'objets qui ne sont pas de qualité. Il faut qu'ils soient d'une qualité dite de "museum," comme si ces objets étaient exposés dans un musée.
Existe-t-il une sorte de hiérarchie de préférence dans votre collection ?
Premièrement, des objets qui ont appartenu à Napoléon ; deuxièmement, plutôt des objets d'art et troisièmement, j'aime beaucoup les livres de l'époque Impériale. Je suis très friand de livres. J'avais une bibliothèque et j'ai vendu un certain nombre de livres (provenant de la bibliothèque de Malmaison) pour acheter le palais Vivienne mais il m'en reste encore un peu. J'aime l'objet 3D, le manuscrit m'intéresse moins, j'ai commencé par eux mais aujourd'hui j'en ai suffisamment et je ne suis plus acheteur.

Mais vous êtes un peu comme Napoléon, vous vous êtes fait vous même… Racontez-nous une des acquisitions dont vous êtes particulièrement fier ?
Je suis fier d'avoir acheté, il y a quelques années, le bâton du sacre de Napoléon 1er. C'est le bâton du sacre par lequel Napoléon fut proclamé Empereur des Français en 1804. Ce bâton est en vermeille et en bronze doré avec du velours de soie et celui-ci est un des objets importants qui étaient au sacre de Napoléon. J'ai aussi acheté la chevalière et le saphir de dix carats que le Pape Pie VII a donné à Napoléon et qu'il porte sur le fameux tableau de Napoléon en costume du sacre. Ce sont des choses dont je suis très fier parce que je ne les ai pas payées forcément très cher. Les gens ne savaient pas trop ce que c'était et ma connaissance du sujet m'a permis de l'avoir à un prix raisonnable. On devient un peu comme Sherlock Holmes. Quand Bill Gates achète le Codex de Léonard de Vinci, ce n'est pas difficile, il a l'argent, c'est un des hommes les plus riches du monde. C'est facile pour lui mais ce qui aurait été excitant c'est que Bill Gates soit fauché et qui l'achète sans savoir aux yeux et à la barbe de tout le monde et qu'il le paye cinquante mille ou cent mille dollars alors que ça valait 50 millions de dollars. C'est ça la différence avec les autres collectionneurs, c'est que moi je n'ai pas de fortune donc chaque fois que j'ai acheté des objets, c'est ma connaissance qui a primé sur mon argent parce que de l'argent je n'en avais pas.
Quelle est l'oeuvre que vous regrettez de ne pas avoir acquise ?
Il y a toujours des regrets. Il y a trois ans, il y a eu une des feuilles de la couronne de Napoléon qui est passée en vente et je n'ai pas pu l'acheter. Ce sont deux Chinois qui l'ont acquise. J'avais espéré que la France interdise sa sortie du territoire, mais elle est partie en Chine. Je n'allais pas dépenser 800 000 à 1 million d'euros dans une feuille de 8 grammes d'or. A la différence des Etats-Unis où le moindre objet est un trésor, c'est un pays jeune, il n'y a pas une longue histoire et de ce fait, cela est considéré comme un trésor. En France, je me bats au quotidien pour sauver le patrimoine français. La culture c'est très important, maintenant les politiques commencent à s'en rendre compte, ils sont un peu lents.
Est-ce que ça vous est arrivé déjà d'acheter une œuvre d'art en ligne ?
Très souvent, je n'aime pas trop mais je l'ai déjà fait. Il y a un côté trop impersonnel à mon goût. Moi j'aime l'ambiance et la montée d'adrénaline. Pour moi, une salle de ventes, c'est un "show," c'est comme un combat de boxe. Cela ne m'amuse pas d'être derrière mon ordinateur et d'appuyer sur un bouton. Ce n'est pas mon truc, au pire je préfère par téléphone quand je ne peux pas être à la vente parce que là j'entends tous les bruits de la salle. J'ai encore acheté la semaine dernière un bijou et honnêtement si je dois acheter un objet très cher, je préfère être dans la salle.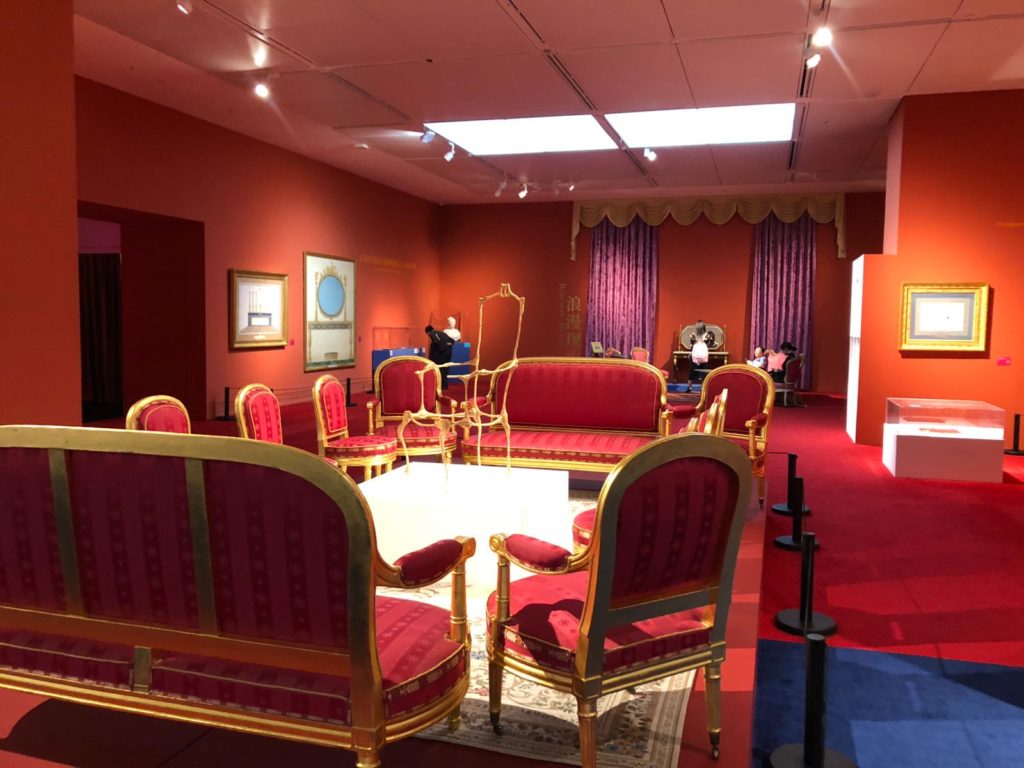 Parlez-nous de votre dernière acquisition…
Ma dernière acquisition, ce n'est pas pour la collection. J'ai acheté un joli petit bijou, un pendentif en or et diamants des années 50, un peu à la Van Cleef. Vous savez avec un nœud en or et des diamants, une grosse chaîne, parce que j'aime bien aussi porter des bijoux. J'aime porter des objets, j'ai des bagues, des bracelets et, à mon cou, un lourd camée de Letizia Ramolino, la mère de Napoléon ou parfois un camée, cachet du roi Jérôme, le plus jeune frère de Napoléon, roi de Wesphalie. J'ai même acquis une émeraude de Jean Cocteau. D'ailleurs, je porte assez régulièrement la bague du sacre de Napoléon. Je suis quelqu'un qui apprécie de mettre les objets, ça me paraît tellement normal.
Et vous avez porté aussi la chemise de Napoléon quand il était en exil à Sainte Hélène.
Oui, mais ça c'est quand j'ai fait une photo publiée sur internet. J'ai dû la porter 15 minutes il y a plus de 20 – 25 ans de cela. Je ne l'ai plus jamais reportée depuis car c'est trop fragile. J'avais beaucoup de textiles que j'ai revendus, j'avais des robes, des costumes, etc… mais le textile c'est très fragile parce que l'on n'a pas les conditions pour les préserver. Il faut lutter contre les mites et autres bestioles…, alors je n'ai quasiment plus de textile sauf quelques vêtements de Napoléon.
De tels objets, nous les voyons principalement dans des musées, et ils ne sortent que tous les cinq ou dix ans parce qu'il faut y faire très attention. Je n'ai pas le dispositif technique pour tout garder et à chaque exposition, il faut les déballer, les remballer, éviter la lumière… donc aujourd'hui j'ai abandonné tout ce qui est textile à 80% pour ne garder que des objets qui soient facilement restaurés, des mobiliers en bois doré, en acajou, de la porcelaine et de l'argenterie.
De quand date le palais Vivienne où sont conservées la plus grande partie de vos œuvres ?
C'est un palais de la fin du XVIIème début XVIIIème qui avait été commandé par le dernier ministre des finances de louis XIV et qui, par la suite, est passé de mains en mains à la famille d'Orléans et au XIXème siècle, à l'académie Julian. Cette académie de peinture américaine, la fameuse peinture moderne américaine est née là-bas, rue Vivienne. De nombreux peintres connus dont Vuillard, Pissarro, Gauguin et Stewart, Rosa Luxembourg, Rosa Bonheur ont peint dans ce lieu. C'était une école dans laquelle beaucoup de gens sont venus des Amériques. C'est vraiment un endroit de culture que j'ai voulu comme tel.
En temps normal, vous faites des visites du palais Vivienne, vous le louez pour des événements comme les mariages, les soirées cocktails ou autres et proposez également des conférences bien qu'actuellement c'est peut-être un peu en suspens à cause de la crise sanitaire ?
De plus en plus, je fais moi-même les visites du palais. On peut louer aussi le palais Vivienne pour organiser des dîners, des soirées, des Fashion Weeks, des grandes soirées privées, même américaines, des cocktails et des tournages de films. L'ambassade des Etats-Unis m'avait contacté l'année dernière pour faire un événement mais cela ne s'est pas fait à cause de la Covid.
Ma collection est régulièrement montrée au public lors d'expositions à travers le monde. En ce moment, 250 objets sont exposés à Shanghai, entre autre l'anneau du sacre de l'empereur et son contrat de mariage avec Joséphine. L'exposition est en Chine pour 2 ou 3 ans.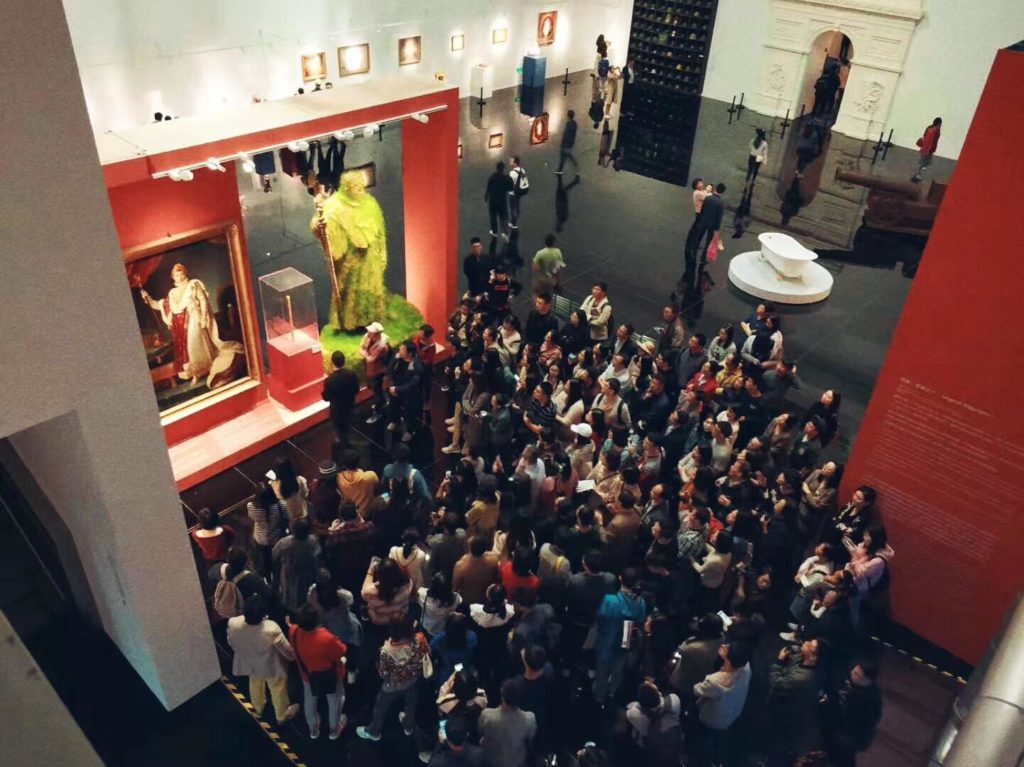 En ce qui concernent les conférences internationales, je cherche à faire des expositions dans le monde entier. Chaque fois que j'inaugure une exposition aux Etats-Unis, par exemple, je fais des conférences en anglais. J'ai déjà fait une dizaine d'expositions entre 2004 et 2015 dont une au National Geographic Museum à Washington en 2004 et une autre en 2015 à Minneapolis sur un bateau ancien, un bateau à roue. J'ai fait une exposition aussi à Washington, j'ai exposé à la Nouvelle Orléans au Louisiana State Museum en 2007 après l'ouragan Katrina, j'ai exposé en 2008 au National Constitution Center à Philadelphie et aux grandes institutions muséales françaises comme le Panthéon et le musée du Louvre. J'ai également prêté certaines de mes œuvres aux musées de Versailles, j'ai exposé aussi en Colombie et j'espère peut-être exposer bientôt en Russie. J'ai plein de projets mais cela prend du temps et avec la pandémie qui nous est tombé dessus, ça n'est pas fait pour accélérer le business !
Plus récemment, avant la Covid-19, j'ai fait une conférence à Ajaccio devant 300 ou 400 personnes et dès que la situation le permettra, je vais relancer des conférences et faire re-voyager ma collection d'un continent à l'autre. D'ailleurs, je pourrais très bien faire une conférence à Las Vegas en français ou en anglais sans problème.
Crédit Photo d'En-tête : Pierre Jean Chalençon[:]