Art & Culture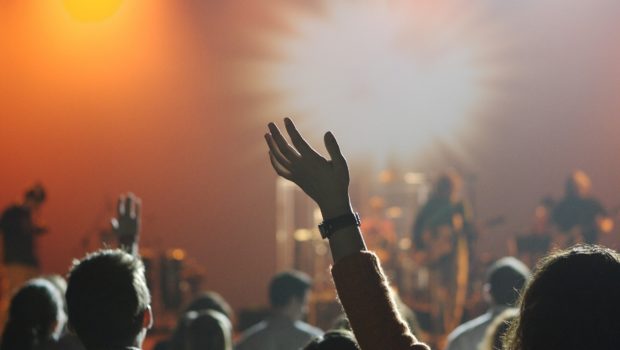 Published on June 1st, 2021 | by Charles Vallena
0
10 Popular Music Artists You Didn't Know Were French
Pop music is a cult favorite for a reason. It is a music genre with diverse artists and an appreciation of culture all over the world. 
If you ever come across songs that spark your ears, you just want to listen to more of that artist and check out other songs that might catch your attention. It just sets a different connection when you get to know an artist with more than just their songs.
Enjoying electropop music has been so popular among millennials and Gen Z. It is such a staple when it comes to house parties and even big events. Coming across a variety of artists while streaming popular songs sparked how some artists are of French descent.
Header Photo Credit: Pixabay
1. Daft Punk
I was shocked how Daft Punk is indeed a talented French duo. Their discography has been recognized all over the world, and we owe this incredible talent from its French roots.
A band that I have been meaning to listen to for years also have to credit their French ancestors for far fetched musical talent. This band called the Phoenix is just among the artists you need to listen to if you are into a funky yet chill musical taste. They have popularized songs that have been featured in various television series such as "The Vampire Diaries" and "Gossip Girl."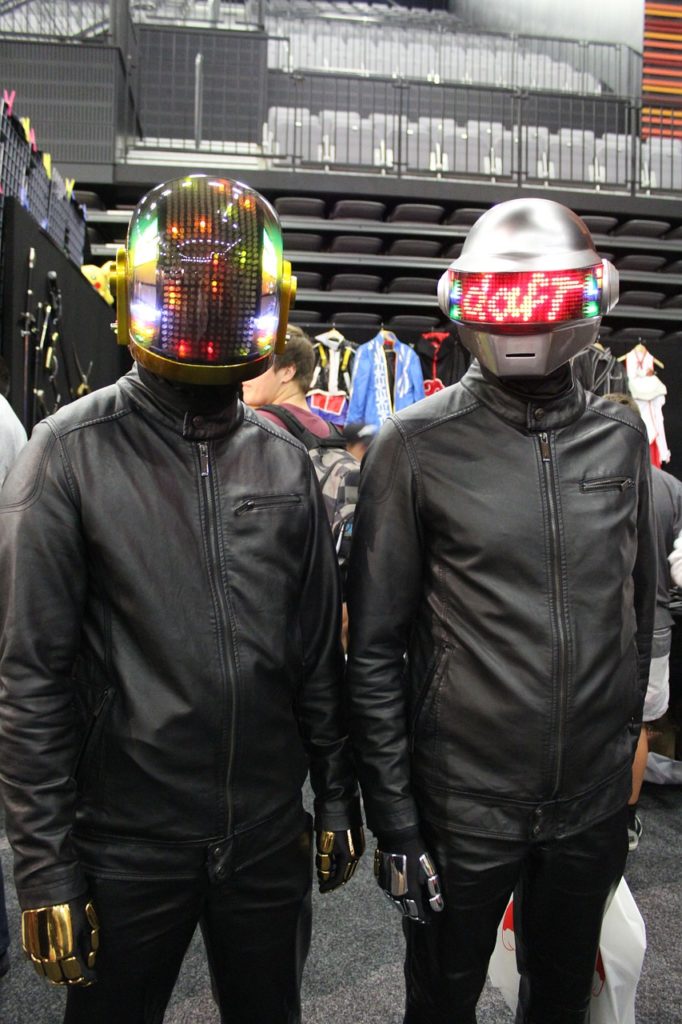 2. Vanessa Paradis
If you are still keeping track of these French artists with a gem of a musical talent, you need to add Vanessa Paradis. This singer and model has been hitting music charts even at 14. This "it girl" has been Johnny Depp's former partner, but she has proved that her talent in singing can go beyond the corners of Hollywood.
3. Skip the Use
You definitely have Skip the Use in mind when it comes to French bands that have influenced listeners even outside of France. This band is among the musical talents that have popularized great songs under punk, rock and electro funk influences. If your playlist is having a French band party, you shouldn't miss having their upbeat songs.
4. Riles
The talent that Riles has is a blessing to everyone who craves for raw rapping talent. You will appreciate his music more when you find out that he actually writes some of his songs. This singer / songwriter has established his name with the help of YouTube and his solid fanbase.
His talent has brought him on tour in Switzerland, Belgium, France, and the United Kingdom. And does having a sold-out performance a shocker? The answer would probably be a no if you have heard how much of a musical genius Riles is.
5. Kaytranada
These amazing talents from France have taken the world as their platform just to show their passion for music. And Kaytranada is no less than an artist who has given every performance his all. At a young age of 14, he already began his musical career as a DJ. He was raised in Montreal but you can't deny his French blood. He then released his own album last 2016. A year before that he even opened for two nights with Madonna's tour in Canada and the United States.
6. Manu Chao
When the French artist has taken the world at large, I also meant having Manu Chao take over the music industry with his flair. This French-born artist has music in French, Italian, Spanish, English, and Portuguese, among other languages he can bestow his talent on.
This list for French artists with jaw-dropping talent is long, and Manu Chao has got to be in that list. His music has a mix of both rock, inspired from the rock scene in the UK, and some ska, reggae, and French chanson. That makes him a very unique and well-rounded artist.
7. Julien Doré
Another inimitable talent from Julien Dore should be on your playlist that is dedicated for great music. Being the grand winner for the fifth season of Nouvelle Star has not been an easy feat for Julien. But this multi-talented individual has proved he has a place in the music industry. He has been a singer, songwriter, and actor as soon as he was exposed to the world. He also plays the guitar and ukulele in a band.
8. Jain
The traveller in Jain sets the theme and inspiration for most of her music. Born in Toulouse, she has set out on to the world at a young age and has lived in Dubai, Congo-Brazzaville, and in Abu Dhabi. With her exposure and her unique musicality, she has made her songs very successful. She even has a popular song heard over a Netflix show, "Santa Clarita Diet."
The range of her music covers pop, reggae, and electronic among others. Because of that, she has created great music with her artistic nature and exceptional vocal sound.
9. Serge Gainsbourg
How could a list of French musical artists ever forget Serge Gainsbourg? He is a French cult hero for a reason, and his music has inspired various artists to pursue their passion and talent in the industry. He attended The National School of Fine Arts in Paris and has nurtured his talent since then.
He primarily hustled as a musician by being a pianist in a lot of Parisian bars. He has faced rejections in his career but that didn't stop him from spreading his music. His hard work and perseverance met luck in Left Bank where artists, writers and musicians huddled.
He earned his way through the industry, and his legacy lives on even after decades after he first debuted. He is among the most influential songwriters and cultural figures, whose lyrics are already studied in various French schools.
10. Celine Dion
Being utterly speechless is an understatement when I found out that Celine Dion is a French-Canadian vocal prowess. She has peaked showmanship and stardom in the 1990s, and her songs are still treasured to this day. She has produced various albums in English and French, which received various recognition and praise.
The world is your oyster when it comes to music. These musical aspirations have been a success because they didn't give up on their passion.
There is always something to learn more about and an artist. Beyond the fame, the success and the awards, their desire to put part of themselves in their music will always be something their listeners will always be grateful for.
There is so much more talent France has to offer, they are creative in their musical craft, and you will just be shocked by the fact that some of the artists whom you've already listened to, are actually French or of French and French-speaking origin.
Follow https://www.theguitarjunky.com/
and Guitar Junky on Instagram, Facebook, and Twitter.