Uncategorized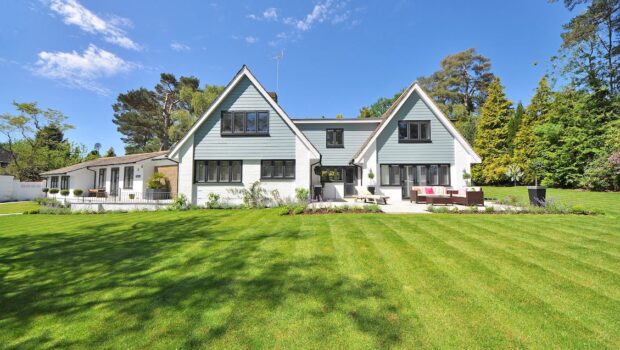 Published on October 5th, 2023 | by Rebecca D. Walker
0
5 Must-have Features to Look for When Renting in Nashville 
From iconic buildings to rich culture, an amazing music scene, and outdoor activities, Nashville is a pleasant place to call home. Its thriving economy offers numerous opportunities for residents and visitors alike. As many people move to this Southeastern hub, the demand for rental properties has increased significantly. 
However, tenants don't move into rental homes blindly and want to ensure the place is safe, secure, and livable. As such, property owners must ensure their rentals are attractive to tenants to lower vacancy rates and maximize returns. With the right combination of features and amenities, you get quality tenants who lease for a long.
Read on to learn five must-have features every tenant desires when renting in Nashville.
1. Good Management and Maintenance
Photo by Aaron Sousa:- https://unsplash.com/photos/xlCmFoIS3oE
Today's tenants no longer overlook a property's management and maintenance. When renting, they check whether a property is well-maintained inside and outside so they know what to expect. Deal breakers are simple things like stains on the carpet, peeling paint, and blocked drains during the first visit. 
While tenants may not meet a landlord before renting, the property's condition says a lot about them.  Innovative landlords work with the best property management services to keep their Rentals nashville tn, in top-notch condition. This way, they get high-quality tenants and cultivate a good landlord-tenant relationship. 
Among the signs of a well-managed property in Nashville include;
Clean and presentable
Prioritizes safety, from good lighting to a functional security system and well-maintained staircases
Maintenance requests are handled promptly
Regular inspections are conducted to identify problems
Tenant needs are met
High tenant retention
2. Appliances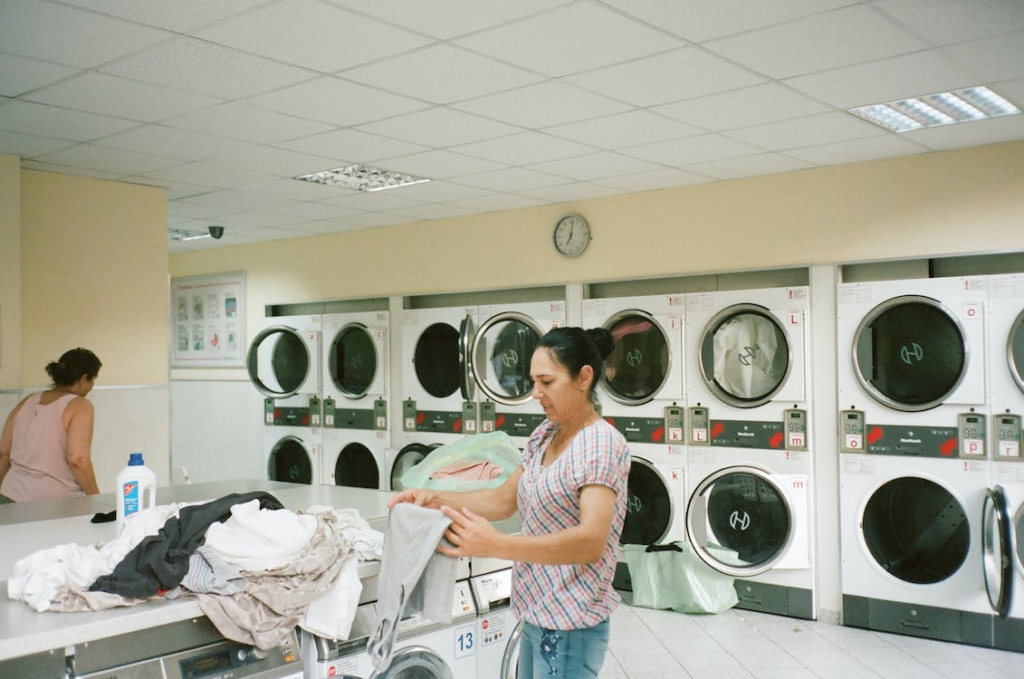 Photo by Darya Sannikova:- https://www.pexels.com/photo/photo-of-woman-standing-inside-the-laundromat-2927523/
In the current convenience age, tenants don't want the hassle of buying and maintaining appliances, from stoves to washers, dryers, and refrigerators. Therefore, they look for rental properties with a good share of appliances to enhance their comfort and quality of life. 
Having your clothes washed at the local laundromat is as costly as it is time-consuming. Subsequently, many tenants want an in-unit washer and dryer. If that's impossible, having one or two washers in the building is a big plus, even if you must pay extra.
However, tenants do not just want appliances when renting, they want energy-efficient ones. No one wants a hefty utility bill at the end of the month due to old and inefficient appliances. Upgraded and efficient appliances save energy and money and have a longer lifespan, a win-win situation for both the tenant and owner.
3. An Outdoor Area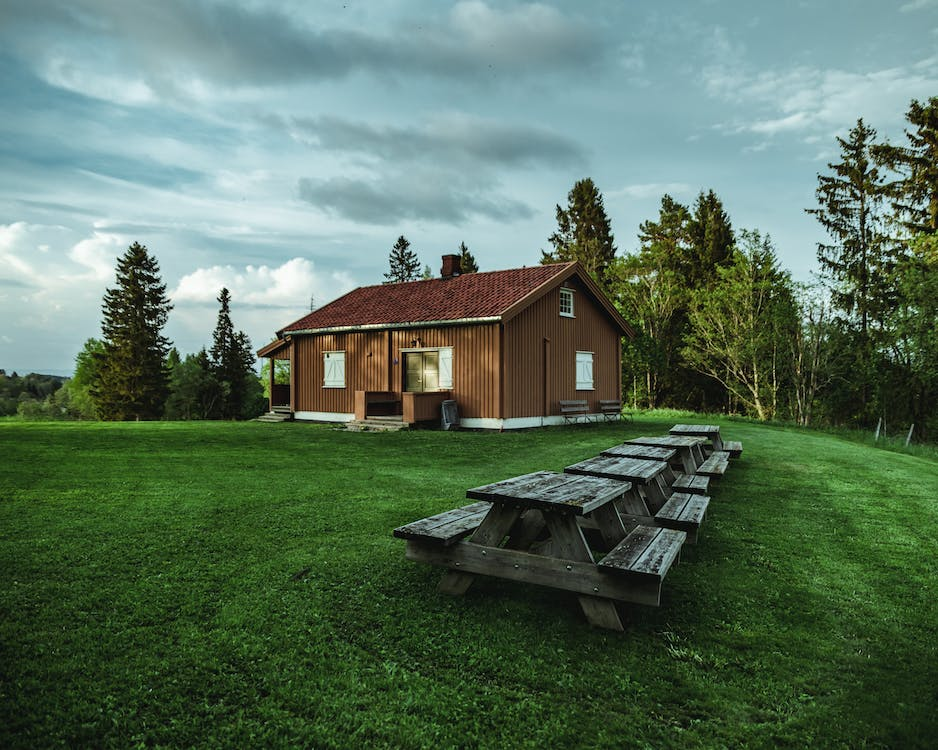 Photo by Tobias Bjørkli:- https://www.pexels.com/photo/brown-wooden-house-near-trees-2360673/
Urban dwellers are increasingly looking for rental properties with outdoor space. After a long, busy day, an outdoor space offers a haven to unwind, relax, and destress. Also, tenants can enjoy time with family and friends, read books, play with kids and pets, or sunbathe on weekends. The best thing about outdoor spaces is that tenants can use them without worrying about maintenance. 
An outdoor space can make your property more desirable and stand out in a sea of similar real estate. It can be as simple as a small balcony or decking or as complex as a huge yard, patio, roof garden, or communal garden. 
Landlords can make outdoor spaces inviting to tenants by creating seating spaces, adding lighting, and including some green space. For instance, a green space with a lush lawn offers a superb place for renters to hold picnics, lounge, and star gaze.
4. Proximity to Amenities
The majority of Nashville tenants want rental properties near amenities important to them. For instance, a tenant with school-going kids wants a location near good schools. Similarly, working tenants desire a rental property near their workplace or public transportation to commute easily and inexpensively. At the end of the day, tenants want a homely and comfortable place.   
Other amenities that are much-sought among tenants include: 
Grocery stores
Community parks
Shopping malls
Swimming pools
Gyms and spas
Bike trails
Hospitals
5. Parking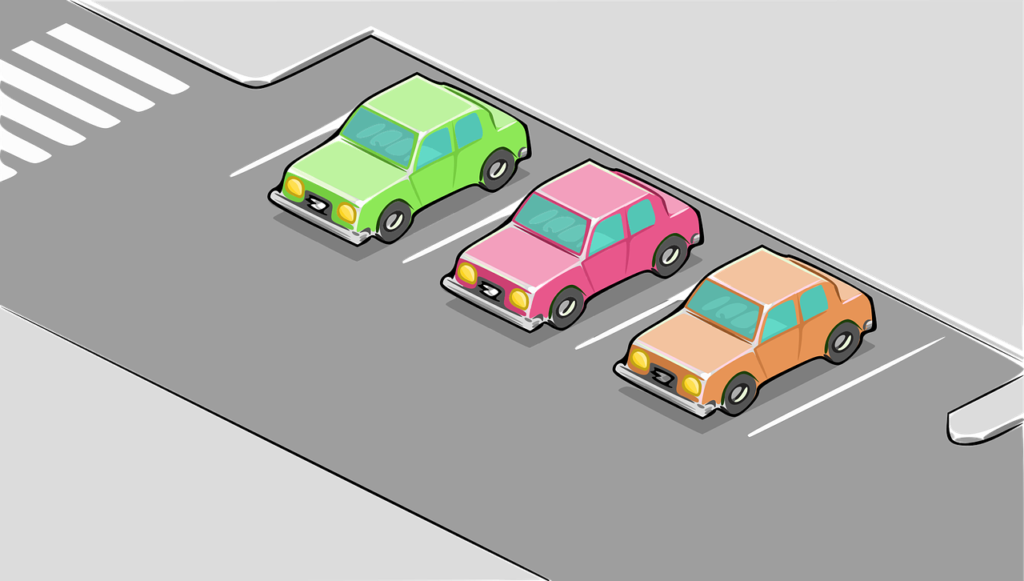 Photo by ReSampled:- https://pixabay.com/vectors/car-machine-auto-transport-cars-3532194/
Parking is a must-have feature when renting in Nashville. Whether tenants own a vehicle or use public transportation, they want a rental property with ample parking space. In fact, many tenants are willing to walk away from a home with many high-end facilities and amenities and no parking. Who wants to circle the neighborhood at night looking for parking space with a trunk full of groceries? 
An ideal rental should have parking policies and rules to protect tenants even with parking. For instance, they should stipulate the number of parking spaces per unit, visitor parking provisions, and parking permits. Whether tenants have a dedicated parking lot or dedicated street spots, safe and secure parking is crucial.
Conclusion
Successful landlords and property owners excel in one primary thing; knowing what tenants want and giving it to them. This way, they secure and retain good tenants for longer, increasing returns and minimizing vacancy rates. The above-mentioned features are the most coveted among Nashville renters, and properties that include them gain a competitive edge! 
Header photo credit:- https://www.pexels.com/photo/white-and-gray-wooden-house-near-grass-field-and-trees-280222/