Travel & Sports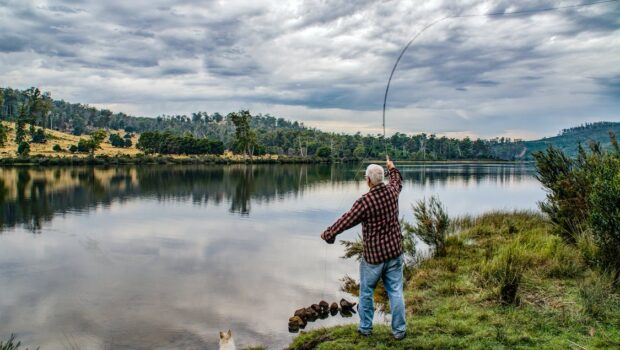 Published on September 5th, 2023 | by Rebecca D. Walker
0
5 Tips and Tricks to Maximize Your Catch on a Half-Day Fishing Charter 
Fishing is all about preparation. Every time you go fishing, you make hundreds of decisions, and the results at the end of the day are the product of a vast system of tactical decisions you make throughout a trip. 
All fishing trips are a mission – we aren't talking about just having a "nice day on the water" here. The goal of a half-day fishing charter is to provide oneself with as many possibilities as possible, independent of the species you're pursuing, and to maximize the ratio of those opportunities when they present themselves.
It might be quite irritating to go fishing and not catch anything. Going fishing is exhilarating, but it is just half the enjoyment if there are no bites. Several variables impact the result of each fishing expedition.
Fortunately, you can catch a few fish with these five tips and tricks. So load up your cooler with some late snacks and gather rods. It's time to go fishing!
1. The Right Intel Matters!
When you plan a half day Gold Coast fishing charter, you'll need to know tides, moon phases, and wind and sea conditions.  
Also, it's critical to access as much trustworthy information as possible on the local fishing scene. The fundamental information is easily accessible via several applications on your smartphone. Social media is becoming more important in disseminating fishing information, although it is occasionally inaccurate.
You can access the local weather conditions, current, and water temperature as soon as you are on the water. Whenever you find stories of anglers catching fish, try to figure out what time of day they fished, what tactics they employed, and where they fished.
You may need to fine-tune your game strategy when you've analyzed your data and considered the local conditions. This approach is always based on previous experience, local knowledge, and current facts. While fishing in new or unknown waters, learning as much as possible about the topography is critical.
Every fishing strategy has a chance of failing; hence, all the information you have is the foundation for reducing that risk. Consider your options carefully and methodically, and remember that every "Plan A" has a timetable that includes a backup "Plan B."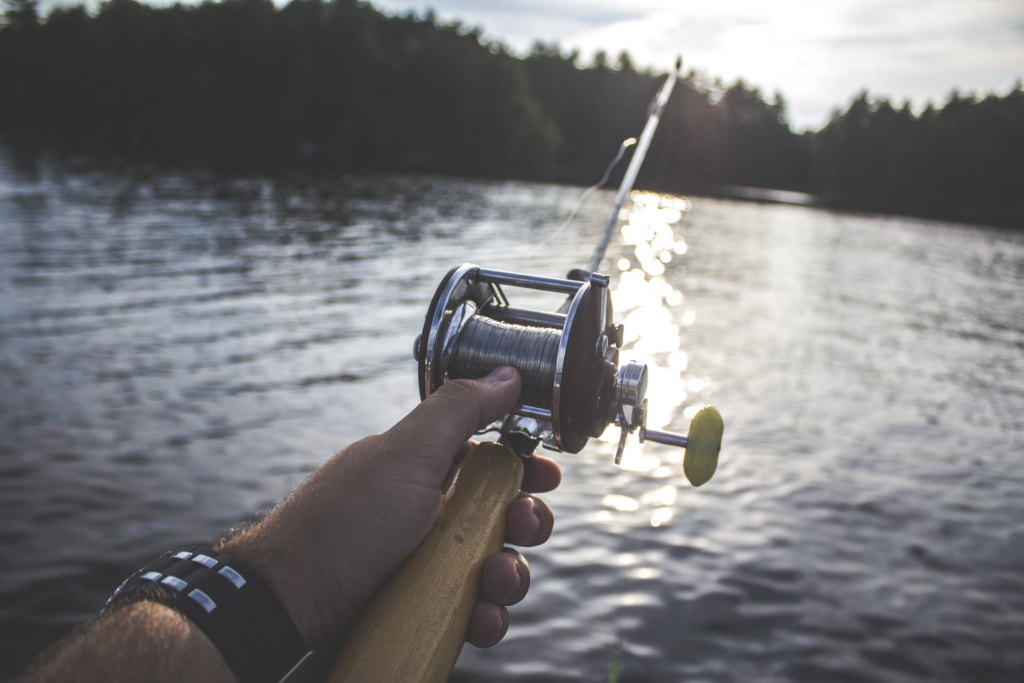 Photo by Brady Rogers:- https://unsplash.com/photos/ZGRB8TMT6zQ
2. Fish Early or Fish Late
Timing is a crucial factor when it comes to fishing. Most species, especially cold-water species like trout, are most active in the early morning or late evening, particularly during the scorching heat.
Mornings and evenings are the best time when fish usually move into the shallow water to feed, making them more accessible to anglers. While you can get lucky and catch the occasional cruiser during the day's heat, midday is one of the worst times to have a line in the water.
If your goal is to catch more fish, allocate 11 a.m. to 3 p.m. to rig up rods and prepare your equipment for the evening. Get a flashlight and burn the midnight oil if you're a night owl. Night species such as brown trout, walleye, and catfish will eat intensively after dark.
3. Keep It Quiet
Most experts agree that one secret to successful angling is to keep the noise level low, even if you're not stalking an easily startled species like permit or bonefish. While pursuing your prey, silence is always the best policy. Far too many fishermen accidentally frighten away fish by making loud noises.
Sounds like banging hatches, dropped tackle boxes, and even anglers' voices may startle fish since sound travels through the water even better than it does through the air. If you are quiet, you will catch more fish.
Being overly loud on the water is the biggest blunder that too many anglers make. You must sneak up on fish if you want to catch larger, more intelligent fish routinely. Turn off your engine, bring in your catch quietly, move slowly, and carefully seal hatches.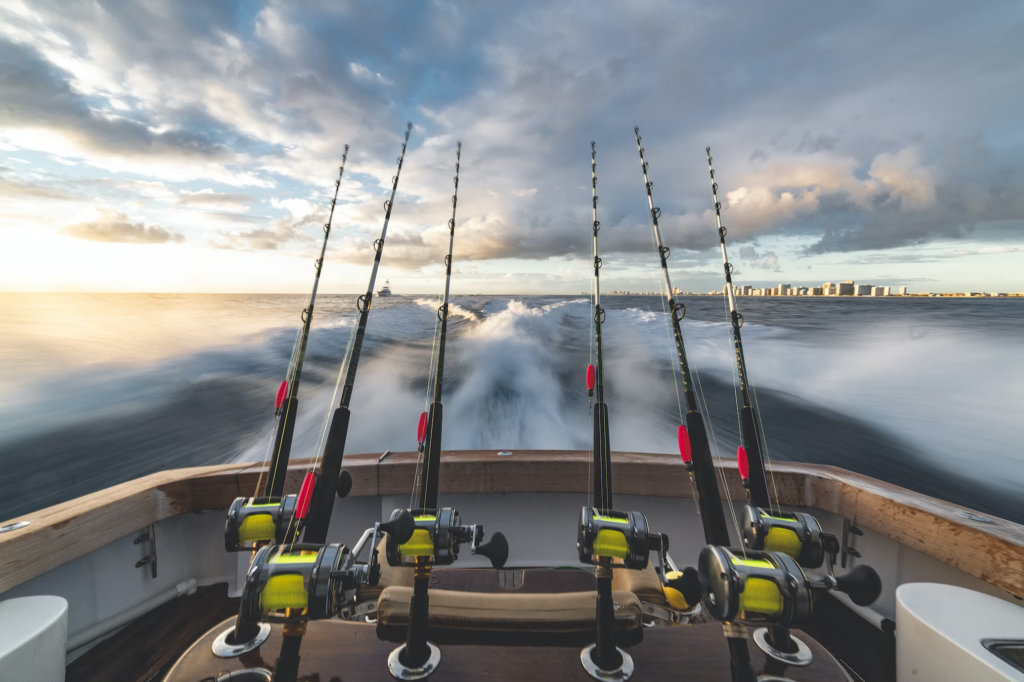 Photo by stephen momot:- https://unsplash.com/photos/UivGzIDhVyw
4. Don't Stop Moving
This might contradict the tip mentioned above, but hear us out. Several experts concur that casting repeatedly into the same region to catch fish is a fruitless endeavor for most species. When the fish aren't biting, it's advisable to pick them up and go to a place where you can be more useful.
It's wise to hang around with certain species and wait for the circumstances to improve, but with striped bass, they're either present or not. Being in a place that is not productive serves no purpose. If you don't get any bites, hit the area, read the area, cast a couple of times, and then move on right away. By exploring different places until you discover fish that are feeding, you'll cover more land and improve your chances of success.
Anglers sometimes cast to uncooperative fish or places where none are present, even though doing so is usually fruitless. When nothing is happening, get yourself up and relocate to better surroundings.
Preferably, you want to search for regions of water where the fish can easily fit in. These areas are typically buried behind trees and rocks or beneath overhanging branches. Each fishing site, on the other hand, is distinct. Do your homework before venturing out to maximize your chances of catching the local species.
5. Don't Be Concerned About Others
Every fishing excursion is a contest between the fisherman and the fish, and the only thing you can hope to accomplish is to win against the fish. You won't be able to concentrate on the fish if you start worrying about what the other fishermen are doing. Lead rather than follow, and you'll always have a higher chance of succeeding.
Establish your objectives, create a strategy, and determine the number of fish you anticipate from each location as a "par" result. Consider your peak times, such as the best tides and feeding times, and go fishing.
There will always be better fishermen than you, and their success can swiftly knock you down a few spots if you show even a hint of hubris. The secret is to include these new techniques in your usual fishing.
Stick to your fishing plans. Following other boats is a frequent strategy, but it might be counterproductive if you want to end the day with a large catch.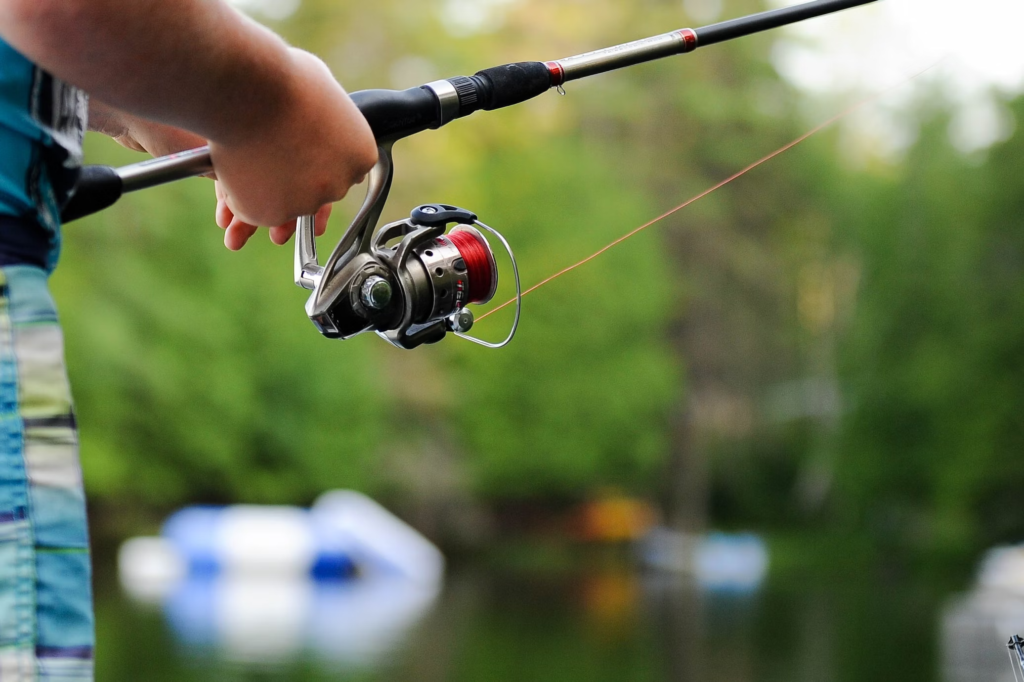 Photo by Clark Young:- https://unsplash.com/photos/PTWiAcYnkWw
Conclusion
Have your most recent fishing expeditions resulted in an empty bucket? Even the most seasoned fishermen may occasionally fall short of their goals. They don't let this stop them from trying again.
Use the tips above to go fishing and land a huge catch like a pro. Above everything, practice patience and put in some more time, and you'll be exchanging successful trophy fishing stories with your loved ones before you know it! Catching a lot of fish should no longer be considered a pipe dream. Sit back, relax, and enjoy the ride. 
Header photo credit:- https://www.pexels.com/photo/woman-doing-fishing-1165125/