Gastronomy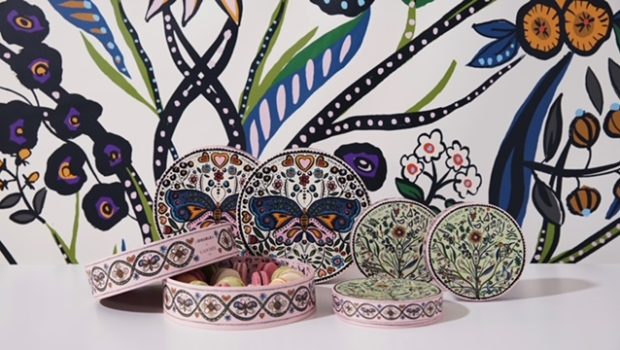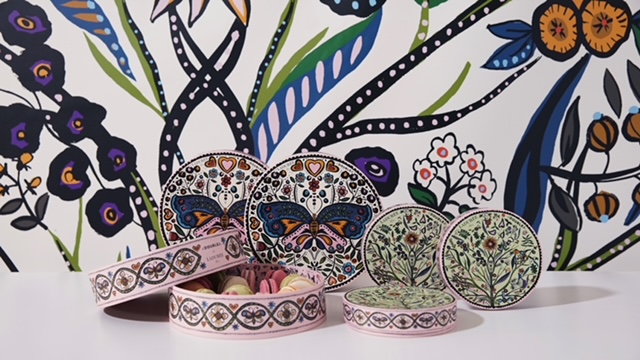 Published on December 9th, 2021 | by Isabelle Karamooz, Founder of FQM
0
An Exclusive Interview with Elisabeth Holder Raberin: Le Macaron, a delicacy adored by all of Paris and the Whole World
It was not until around 1830 that the macaron became known in the Paris region. The first pastry chefs had the ingenious idea of pairing the velvety shells together and filling them with a ganache. Maison Ladurée then popularized it, calling it the Parisian Macaron.
French Quarter Magazine recently had the pleasure of interviewing the co-president of Ladurée U.S., Elisabeth Holder Raberin, who tells us about her New York life, her collaborations with chefs who have joined the group and the adorable Ladurée "collaboration boxes."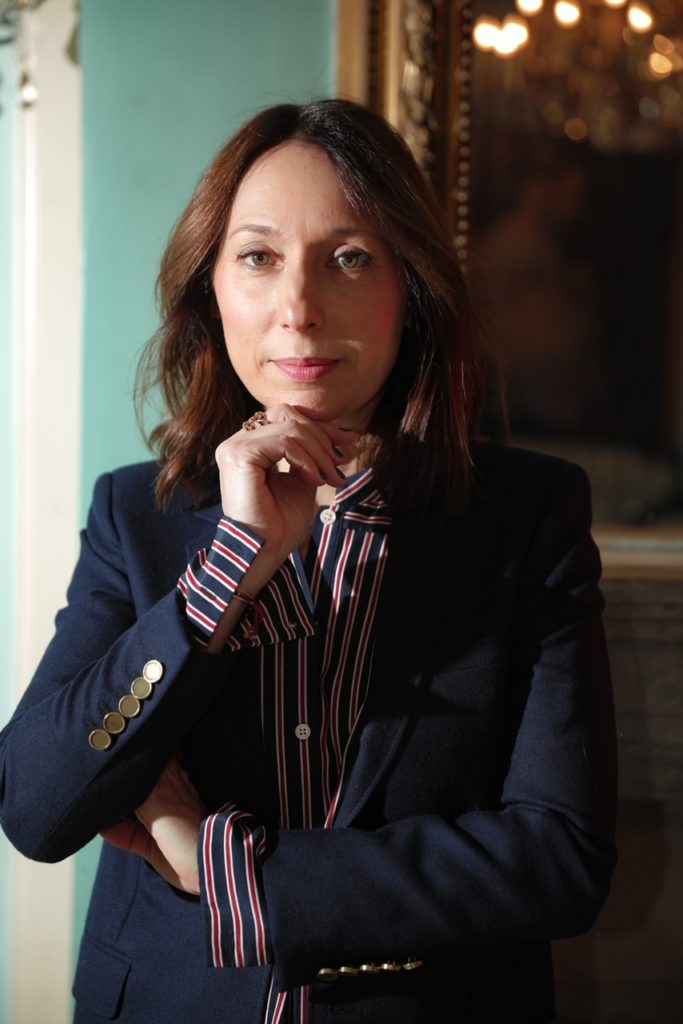 How did you end up being a Parisian in New York?
My family and I moved 11 years ago to launch my family business Ladurée in the United States – starting with our Madison store and growing the company nationwide – specialized on macarons and opening one store at a time. I always wanted to live in New York. It was my dream since I visited the country in my 20's for an internship at Ralph Lauren's!
What do you miss about Paris? What do you love about New York?
I used to be in Paris every month so I had no time to miss it. My work travel schedule was intense. Now, with the travel restrictions and the pandemic, I have not been in France for a very long time and I miss everything – mostly my family, the cafes and terraces, the bread, the market, the shopping, the exhibitions, the French attitude – everything we can think of about Paris!
What I love about New York is its efficiency, the amazing spirit of the New Yorkers – the "we will survive mentality" – the way they adapt to everything so quickly. It is such an amazing town.
I love the people I meet here, the entrepreneur mentality and raising my kids in New York has been great, how lucky they are!
What do you think is the best part of having a new pastry chef, the highly rated Julien Alvarez, joined the Ladurée group as head of creation last May?
Ladurée is a very established house, but we always look for new creativity – just like a fashion house, a new designer – the patisserie world is having its moment, a renaissance so to speak. But also, we make creations and collections that look like ART meets pastries, similar to the 17th century still life painting. The beauty of the pieces is as important as the taste. And, Julien is the perfect incarnation of that movement. His new collection is ALMOST too good to eat. ALMOST.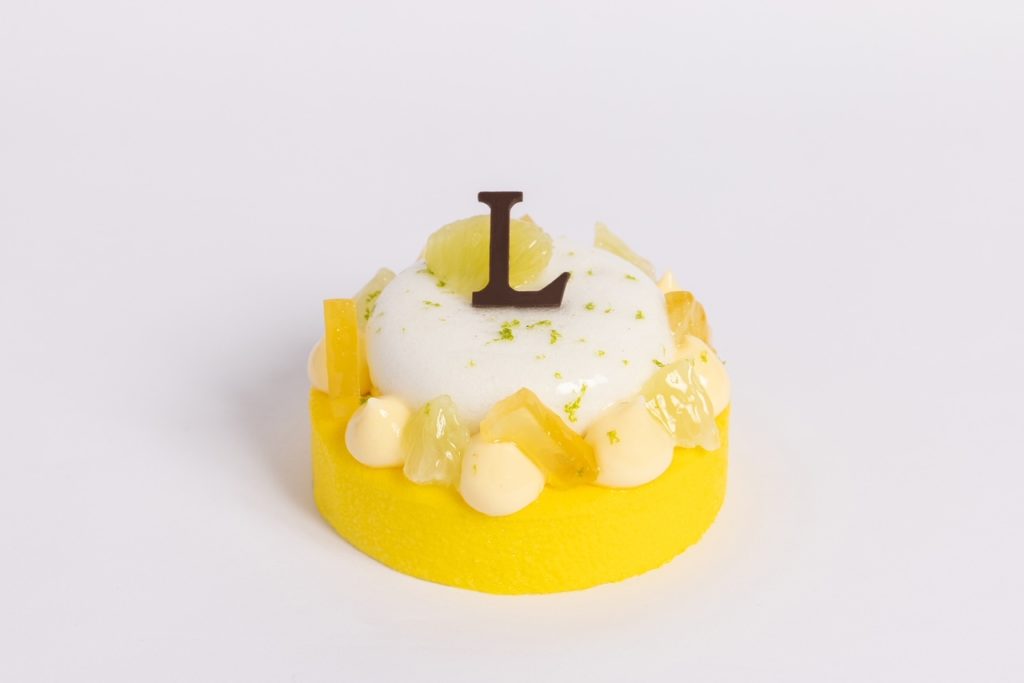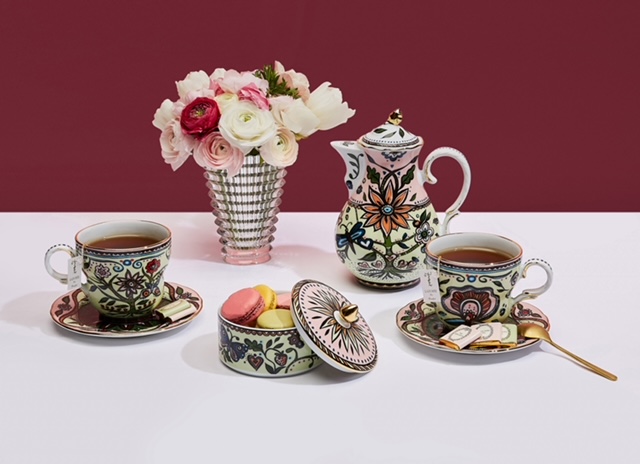 Why do you think Ladurée speaks to people? How do you adapt your menu to U.S. culture? What sets your macarons and your sweets apart from the others?
Ladurée and its macarons were the first ones in the world with the Paris tea salon. Macarons and our pastries are the supermodels of the food industry and, in the age of Instagram, it is only normal to reach the sensibility and sense of aesthetic of our audience.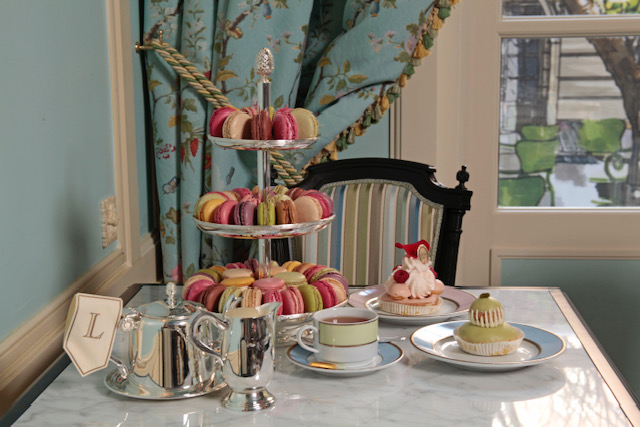 The U.S. menu has U.S. classics such as a kale salad (food for rabbits according to our French chef), an egg white omelet, avocado toast, a matcha latte – basics for this part of the world that actually became basics for the rest of the world too!
And, of course our Vegan options created by chef Matthew Keeney are amazing.
Can you talk about your box collaborations? People collect them. I collect them. You have worked with several fashion designers, the newest one is Antoinette Poisson and LA DOUBLE J (more recent).
Ladurée works like a fashion house with collections and guest designers. We always have creative collaborations with designers, artists, and other chefs to surprise and excite year after year. The last one was with LA DOUBLE J offering the special collectable boxes and a tea set in the amazing "tree of life" design. We always have an organic way of collaborating… On the Holidays, we will have collectible boxes inspired by famous jewelry designer MALLARIO (the first name established Place Vendôme), and of course, 2022 will be very exciting.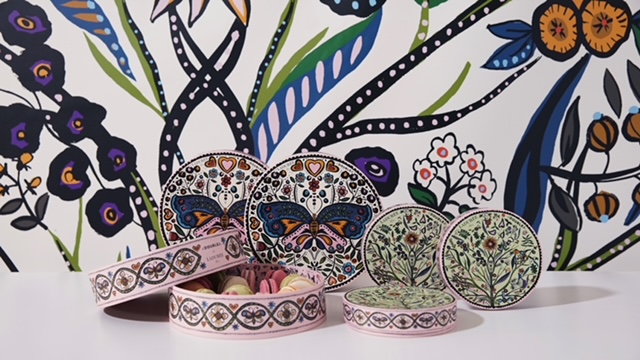 On a more personal note, what are your hidden talents or hobbies?
I am a trained opera singer – no just kidding! That would be lovely if I were one… Actually, if this can be considered a talent/hobby, I love L'Art de Recevoir (the Art of Entertaining) – not cooking but staging, setting the mood to share the best moment with friends.  I love "chiner" (bargain-hunt) vintage tableware, also I love Art in general and I always look for a nice gallery or exhibition to visit and discover.