Gastronomy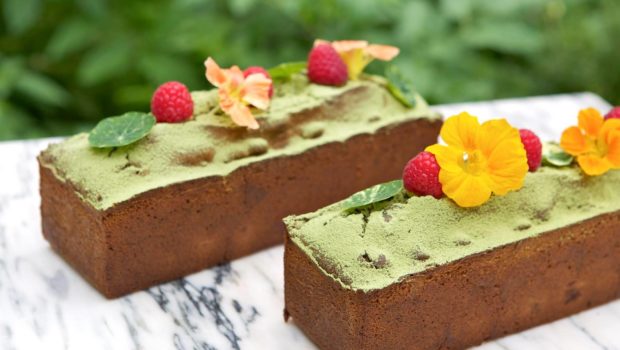 Published on September 7th, 2020 | by Isabelle Karamooz, Founder of FQM
0
Angèle Ferreux-Maeght Interview: the French chef of La Guinguette d'Angèle and life in Paris after the reopening
Angèle Ferreux-Maeght (great-granddaughter of Aimée Maeght, a well-known art dealer and publisher) is just the kind of entrepreneur that emphasizes the women's stories that we love to talk about in French Quarter Magazine. She is a chef, a naturopath, the founder of La Guinguette d'Angèle (a 100% vegan catering service) and cookbook author. Angèle has become a respected figure in France when it comes to healthy eating and a positive lifestyle. She gave us the chance to look into her inner world and shares with us here her general outlook since she reopened her two small restaurants in the 1st and 9th arrondissements of Paris.
Header Photo Credit: Angèle Maeght

Website: https://laguinguettedangele.com
Facebook: https://www.facebook.com/guinguettedangele/
Instagram: https://www.instagram.com/laguinguettedangele/
Tumblr: https://laguinguettedangele.tumblr.com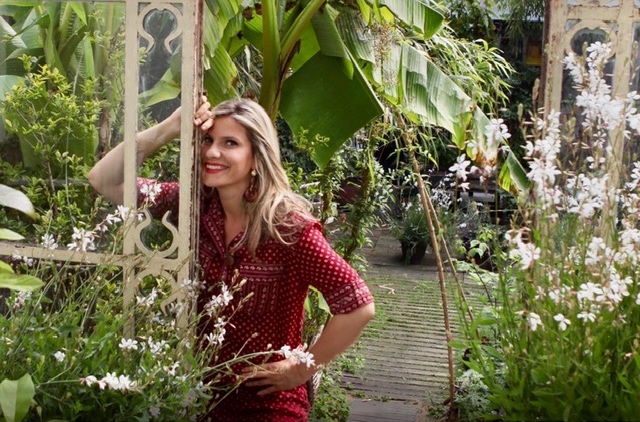 Hello Angèle, what has your outlook been like since the reopening of your dining rooms in the Île-de-France?
I'm rather confident. The French want to meet-up again, to rediscover the atmosphere of restaurants and cafes, to party, to eat well. Of course, it was very difficult for us Parisian restaurateurs to have endured for so long, but if we have succeeded up until now, I'm confident for the future.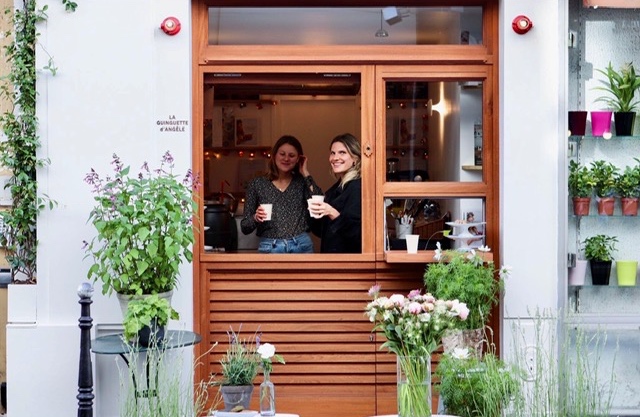 You have two establishments in Paris, your little restaurant on rue de la Coquillère and a new take-out spot at 7 rue Cadet in the 9th arrondissement. Did they reopen at the same time? What kind of message do you want to convey to your regular customers to welcome them back and to the new customers wishing to try your food for the first time?
The message that we constantly try to convey to them is this: eating is an act of our citizenship, so do yourself a favor by eating well several times a day, it's good for your health! We must eat healthy food with pleasure and respect the work of farmers. It's a message of confidence and joy that we want to convey.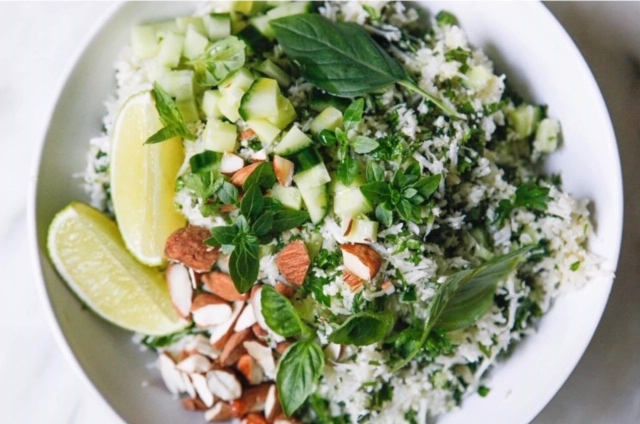 For the reopening, are you offering a new summer menu? Have you analyzed the culinary offerings at the restaurant and the take out food?
For our culinary offerings, we only analyzed our individual meals, (I also run a catering and event service), as well as the restaurant menus that I do consulting for. My small restaurants are intended to be more accessible to everyone, this includes the meals that can be made from the cookbook!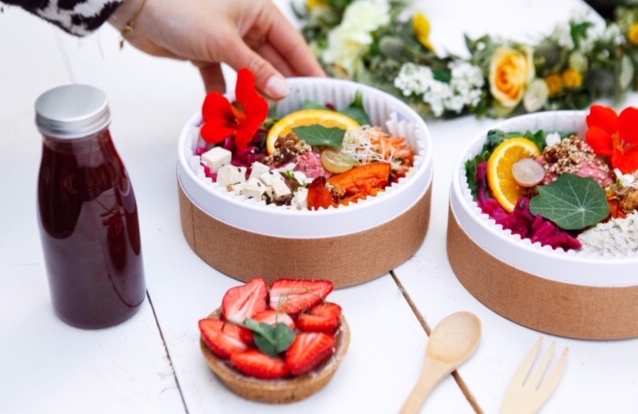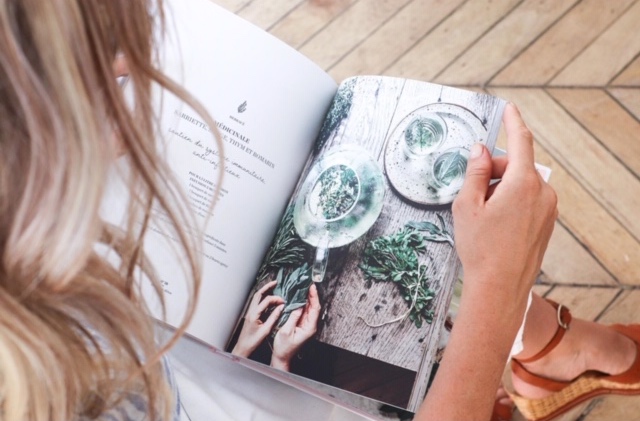 Did you continue to cook during the confinement and closure of your establishments?
Of course, I have never been so creative! I only cooked for my family but I enjoyed foraging in the countryside: mushrooms, aromatic herbs, wild roots, etc. I cooked with everything I found!
What kind of difficulties must be overcome for the near future?
Always reinvent yourself! In Paris, I was the first to cook gluten-free and provide healthy food for caterers. Today there are over 40 of us, and that's good! …but, I had better stand out!
What's the best way for us to get your food?
You can pick up our take-out meals at La Guinguette d'Angèle or have a Vegan brunch at the Alcazar restaurant on Sundays (I'm in charge of the menu). You can also cook the recipes from my cookbooks, or call the catering services of La Guinguette d'Angèle.
For you, what is organic cuisine all about?
Organic cuisine is a cuisine that uses only foods from organic farming, therefore completely free of pesticides and chemicals.
The cuisine that I do that goes beyond the organic label is a healthy cuisine, one prepared according to the precepts of naturopathy (I am also a naturopath), gluten-free, with seasonal ingredients, always with a little raw and fermented lactose, with high quality seeds and good oils. But also, in addition, with a great respect for my team.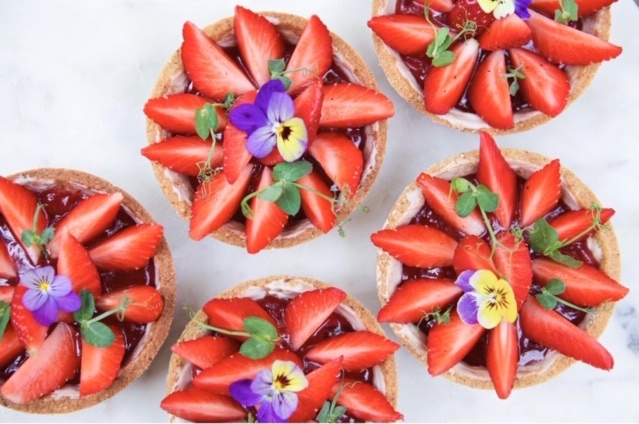 How can we combine a pleasure for the palate with a healthy cuisine?
That's precisely the challenge! I play with colors, ingredients, and different shapes, but the most important thing is the flavors, and a respect for the seasons. Nature doesn't lie, whatever it gives us according to the terroir goes very well together.
What flavor / which dish marked your childhood the most?
The fried squash blossoms that we devoured every summer in Saint-Paul-de-Vence (my great-grandfather created the Maeght foundation there and that's where we spent our summer vacations).
This article was translated in English by John Wilmot.