Art & Culture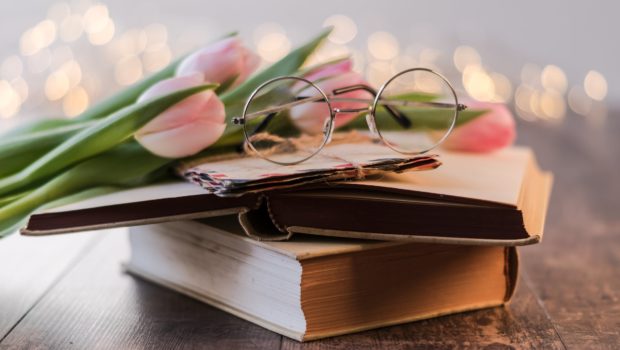 Published on January 10th, 2023 | by Lucy Sanders
0
Best books to take with you on your next trip to Paris
Do you have any fantastic books lined up for this vacation?
We've got you covered, fortunately. The six best books to read while on vacation are listed below. Additionally, Shakespeare & Co., one of the most renowned bookshops in the world, is located in Paris.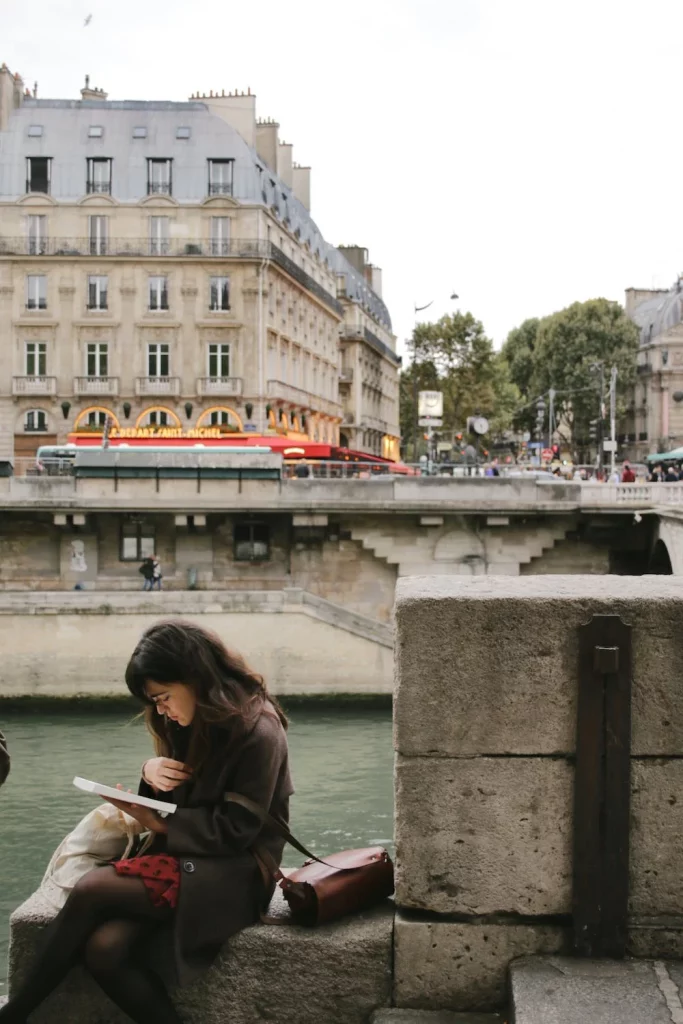 The One Woman is the most recent LGBTQ+ book by writer Laura May. The life of graphic artist Julie and her relationship with Mark don't stand out despite the use of a variety of perspectives. Until Ann shows up. Ann is a beautiful, wise, and alluring woman. It's hard for Julie to deny the chemistry they felt right away after unintentionally bumping into one another.
The attraction will come back to life after the encounter in Barcelona. When catastrophe hits, Julie will have to choose between remaining loyal to Mark or Ann. Can true love withstand adversity? To learn more, read the novel by Laura May.

2. Wish You Were Here by Jodi Picoult
Diana O'Toole is on the right path. By the time she is thirty, she plans to be married, have no more children, and relocate to the suburbs of New York City while also working her way up the corporate ladder in the competitive world of art auctions. She isn't yet engaged, but she is aware that her boyfriend, Finn, a surgical resident, is preparing to pop the question while they are on a romantic trip to the Galapagos, just days before her 30th birthday. Perfectly timed.
On the eve of their departure, Finn breaks the news that the hospital needs all hands on deck due to a virus that had seemed to have suddenly appeared in the city. He is required to remain. It would be a shame for their entire nonrefundable trip to be wasted, he assured her, so you should still attend. She leaves with reluctance.
Diana's fantasy trip starts to go wrong right away. She is stuck there until the borders reopen because the entire island is now in quarantine. Being totally alone, she is forced to step beyond her comfort zone. Diana slowly establishes a relationship with a local family after a teenager who has a secret confides in her, despite her father's mistrust of strangers.
3. All Good People Here by Ashley Flowers
The tale of January Jacobs, whose body was discovered in a ditch after her family discovered she was gone, is well known in Wakarusa, Indiana. Margot Davies and January were neighbors and were six years old at the time. Margot has since grown up, moved, and turned into a well-known journalist. She's always been troubled by the possibility that she was to blame, though. The worst aspect is that no one has ever been made to pay for the murder of January.
When Margot returns home to help care for her uncle after learning that he has early-onset dementia, she feels as though she has slipped into a time capsule. She is aware of Wakarusa's kindness, restraint, and secrecy.
Then, details emerge concerning Natalie Clark, a five-year-old from the neighboring town who vanishes under circumstances that appear frighteningly similar to those in January. As all the old feelings resurface, Margot vows to find Natalie and to definitively solve January's murder.
However, it appears that everyone is hiding something, including the townspeople, Natalie's family, and the police. In addition, the more resistance Margot encounters when looking into Natalie's kidnapping, the more icier January's case seems to be. Could the January homicide suspect still be at large? Is it the same person that kidnapped Natalie? And how much will it actually cost to learn the truth about what transpired that night, twenty years ago?
4. Go Tell the Bees That I Am Gone by Diana Gabaldon
The Jacobite Rising in 1746 tore Jamie Fraser and Claire Randall apart, and it took them twenty years of grief and heartache to reunite. In the year 1779, Claire and Jamie have at last been reunited with their daughter Brianna, her husband Roger, and their children. They are currently rebuilding their home on Fraser's Ridge—a stronghold that might protect them from both the weather and the winds of war.
But there are severe tensions in the Colonies: Even in the backcountry highlands, where battles are raging from New York to Georgia, emotions are heated enough to boil Hell's teakettle. Jamie is aware that his tenants' allegiances are divided and that the war will soon arrive at his door.
The threats that prompted Brianna and Roger to flee the twentieth century are something they are concerned about as well. They occasionally wonder if choosing to expose their family to the dangers of the 1700s—including sickness, famine, and an oncoming war—was really the wiser course of action.
Young William Ransom is dealing with the enigmas surrounding his identity, his destiny, and the family he has never known not too far away. Far to the north, Young Ian Murray fights his own war between the past and the future, as well as the two women he has loved. His former father, Lord John Grey, has reconciliations to make and perils to face on behalf of his son and on his own.
5. Black Cake by Charmaine Wilkerson
In modern-day California, Eleanor Bennett's passing leaves her two children, Byron and Benny, with a perplexing inheritance: a black cake cooked from a traditional family recipe and a voice recording. Eleanor writes a turbulent novel about a brazen teenage swimmer who flees her island home while being suspected of murder. Everything the siblings believed they knew about their ancestry and themselves is put to the test by the devastating story Eleanor reveals, the secrets she still conceals, and the mystery of a long-lost kid.
Can Byron and Benny get back together, uncover Eleanor's real past, and carry out her deathbed wish to "sharing the black cake when the time is right"? Will they reconcile after their mother's revelations?
A three-woman web of an old curse.
When Clytemnestra marries Agamemnon, she disregards the sneaky rumors about the House of Atreus, who he is descended from. But when Agamemnon betrays Clytemnestra in the most unbelievable manner on the eve of the Trojan War, she is forced to face the curse that has long tormented their family.
Princess Cassandra of Troy possesses the talent of prophecy, but she also carries the curse that no one will ever trust what she sees. She is unable to avert catastrophe when she is shown what will occur to her beloved city when Agamemnon and his army arrive.
The only thing Elektra, the youngest child of Clytemnestra and Agamemnon, wants is for her devoted father to come home from the war. But can she escape the violent past of her family, or will violence also determine her fate?
Header Photo Credit: Ylanite Koppens from Pexels