Art & Culture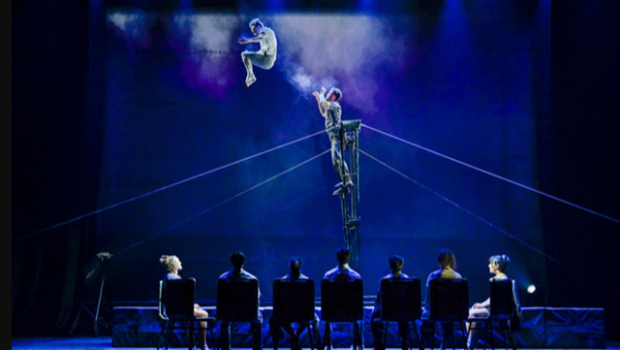 Published on July 23rd, 2023 | by Isabelle Karamooz, Founder of FQM
0
Embark on a Timeless Adventure: "Passengers" by The 7 Fingers!
Attention all dream chasers and wanderers of the soul! Prepare to be transported into a mesmerizing world of theatrical brilliance, unlike anything you've ever experienced. The Old Globe invites you to join them on an extraordinary odyssey with "Passengers," a visionary masterpiece brought to life by the renowned Montreal-based contemporary physical theatre troupe, The 7 Fingers.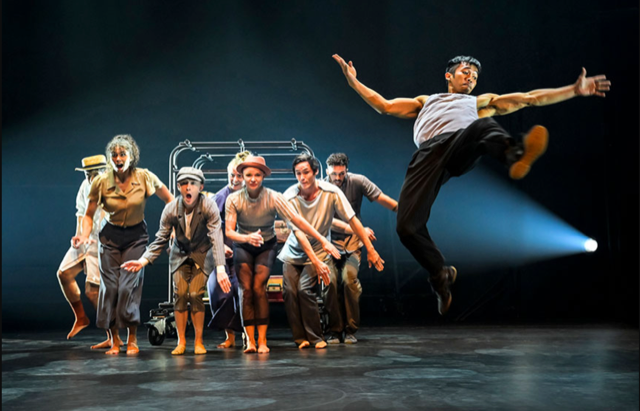 Get ready for an immersive journey like no other, where the boundaries between reality and fantasy blur into a breathtaking tapestry of artistry and emotion. "Passengers" defies convention and captures the essence of human connection, weaving together acrobatics, theatre, music, and dance to tell the captivating stories of strangers in transit.
Step into a magical world where the exuberance of the human spirit takes center stage, transforming dreams into reality with spellbinding superhuman skills. Directed, written, and choreographed by the visionary Shana Carroll, whose past works include Cirque du Soleil and Alliance Theatre's Water for Elephants, "Passengers" promises to ignite your imagination and set your heart ablaze.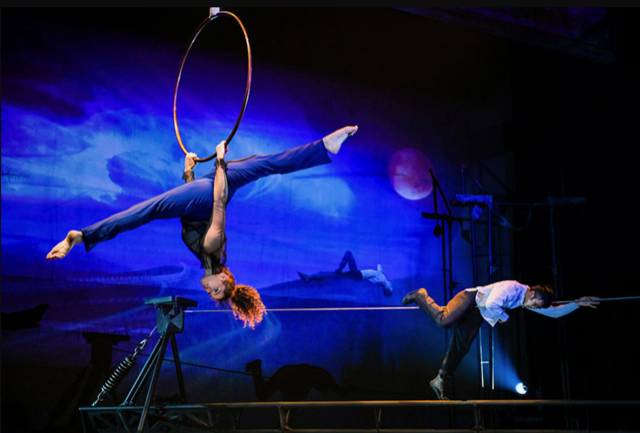 Under the gleaming lights of The Old Globe's Donald and Darlene Shiley Stage, part of the Conrad Prebys Theatre Center in San Diego's Balboa Park, prepare to be enchanted by a performance that transcends time and space. The synergy between The 7 Fingers and a stellar creative team, including scenic and costume designers who conjure immersive worlds and musical virtuosos who craft captivating melodies, guarantees an unforgettable theatrical experience.
As the train whistle blows and the journey begins, be prepared to lose yourself in a realm where dreams and reality intertwine. The Old Globe's "Passengers" is more than a show; it's an artistic pilgrimage that touches the heart and awakens the soul.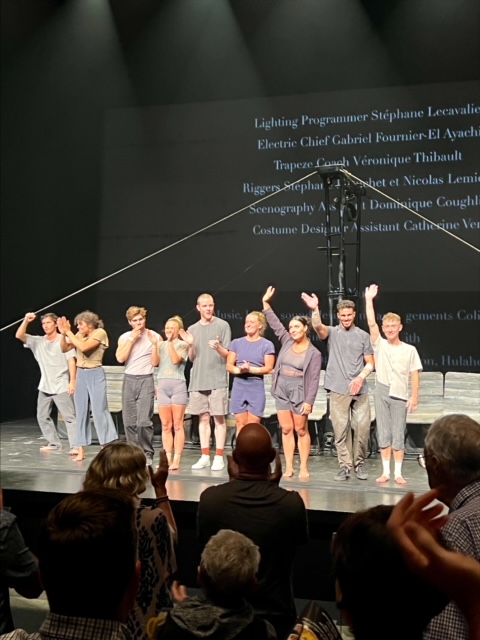 Join on this unparalleled adventure where art and humanity converge in a celebration of life's boundless possibilities. Performances run until July 30, 2023. Secure your boarding pass to "Passengers" now at www.TheOldGlobe.org, and let the magic unfold before your eyes. Dare to dream, dare to believe – let the transformation begin!
Crédit Photo d'En-tête : Kevin Berne