Business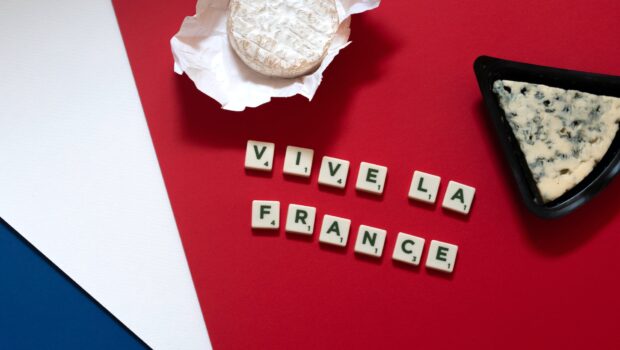 Published on October 6th, 2023 | by Charlie Fletcher
1
Embracing French Elegance: Decor Tips to Infuse Your Home with Gallic Charm
When it comes to interior design styles, your options are boundless. Bohemian and coastal vibes, Victorian era, Scandinavian, Mid Century, and Neo Industrial are just the beginning of a long list.
But there's something about the French aesthetic. The timeless elegance at the root of French interior design is unmatched. There's so much attention to detail, whether it be in the architecture, the lighting, the furniture, or another design element. And just like French fashion, Gallic charm is effortless.
If you want to infuse French elegance into your home decor but don't know where to start, you're in the right place. Use the simple tips in this article to transform your home into one that embraces French charm.
Experiment with Architectural Details
French architecture is a sight to see. From the Cathedrale Notre-Dame de Laon to the Basilica of the Sacré-Coeur to Musée d'Orsay, natural stone, tall windows, arched openings, high domes, mansard roofs, wooden frameworks, and balconies make these architectural masterpieces stand out.
Take note of what makes French architecture unique and see how you can add these details to your home. For example, add a ceiling medallion to your living room to give it that antique architectural feel. Pick up a dark wood coffee table with gorgeous carvings on it. Or use tall, arched mirrors throughout your home.
Incorporate Antique Pieces With Character
Antiques are a huge part of French elegance. These pieces are carefully looked after and maintained. And people tend to attach a higher value to antiques that show the most signs of aging because the wear and tear gives them character.
Go on the hunt for antique pieces with character to incorporate into your home. Grab pottery with a "buttered" finish, spotted glass, and cloudy mirrors. Choose furniture with chipped paint and a few cracks. Look for items that show their age and make you want to know their backstories.
Add Statement Lighting
French-style lighting can be described as functional but grandeur and elegant. It's there to brighten your rooms but also doubles as a gorgeous piece of art you and your guests can't help but rave about.
Recreate this lavish, sophisticated lighting style with statement lighting pieces. For example, you could add a crystal chandelier to your dining room. You could use sleek floor lamps to light up your living room. Or you could try bouillotte lamps, pendant lights, or candlestick sconces.
Take Inspiration From the French Gardens
If you've been to or seen pictures of the Gardens of Versailles, you know how connected the French are to landscaping and nature. Louis XIV let André Le Nôtre lead the renovation of the gardens and the rest is history.
From the fountains to the groves to sculptures and walking paths, this outside space is just as breathtaking as the inside of the Palace of Versailles. Let the French gardens inspire you and bring some of those elements inside your home.
For example, you could fuse biophilic design with the grandeur of Versailles. Lay cascading vines across high shelves and tall fixtures. Spread indoor plants and decorated planters throughout your home. Or set up an indoor fountain and vertical garden to create a French-style green sanctuary in your home.
If you aren't set on incorporating greenery inside, you could explore sustainable landscaping in your outdoor space inspired by French gardens. Instead of having a huge lawn like the one at the Gardens of Versailles, you could opt for a smaller one that's just as lush but uses less water to maintain it. Or, rather than bringing in rare plants to fill your parterres, you could put something together just as pretty with native plants. Maintain the charm of a classic French garden without the harmful effects on the environment.
Opt for a Luxurious Color Palette
There's no doubt about the luxuriousness of French interior design. When you walk into a room with a Gallic charm, elegance and richness radiate throughout it. You're transported to a place that's timeless and delicate.
Unique antiques, chandeliers, porcelain figurines, old artwork, and other expensive decorative elements aren't the only way to include the luxuriousness of French elegance in your home. Instead, you could choose a luxurious color palette and run with it.
For example, emerald and pastel shades give you that royal vibe. So does a gold, cream, and burnt orange color palette, as well as a crimson and white color scheme. Decide on one of these elegant color palettes and paint your walls. Then, align your furniture and accessories with these colors to tie everything together.
Hang Your Art Salon Style
Salon-style hanging was birthed in 17th-century France at the start of the annual French Royal Academy salon in Paris. There was so much artwork to display from students at the academy that it filled walls from ceiling to floor to maximize space. There were different kinds of art in all shapes and sizes, and they were hung in ways that complimented one another.
When you hang your art salon style, you're essentially creating what we now call a gallery wall. Creating one takes time because you have to find art pieces of various sizes and figure out how to hang them all on one wall in the most visually appealing way.
You could buy a box set of art meant for a gallery wall to speed up the process. However, it's much more fun and French to collect meaningful pieces over time and craft a gallery wall that represents your authentic self.
The French interior design style is one of the most beautiful. It's all about old charm, luxury, and architectural elegance. When you see homes that have mastered French charm, it seems like it took so much time and effort. But really, you're just a few simple steps away from a Gallic sanctuary.
Header Photo Credit: Polina Kovaleva https://www.pexels.com/photo/pack-of-cheese-on-red-surface-8350745/