Events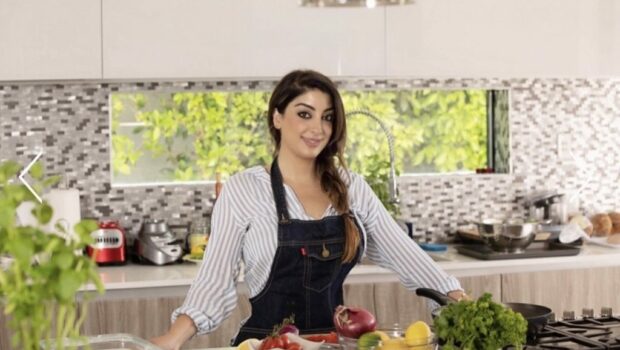 Published on March 16th, 2023 | by Nikki Karamooz
0
Chef Nikki's Kookoo Sabzi Recipe
Kookoo is the term used in Farsi to describe an egg-based, quiche type dish. Sabzi is Farsi for fresh herbs. My recipe today takes the essence of our traditional kookoo sabzi and converts it into a nutritious, light herb muffin, veggie crustless quiche – an herb-filled spinach pie if you will.
This fabulous appetizer traditionally comes around during Persian New Year. It's called KooKoo Sabzi. Persian New Year is filled with old customs and much symbolism from the special table setting all the way down the dishes served for the spring feast and festivities. Fresh spring herbs are abundant on tables and in many new year dishes.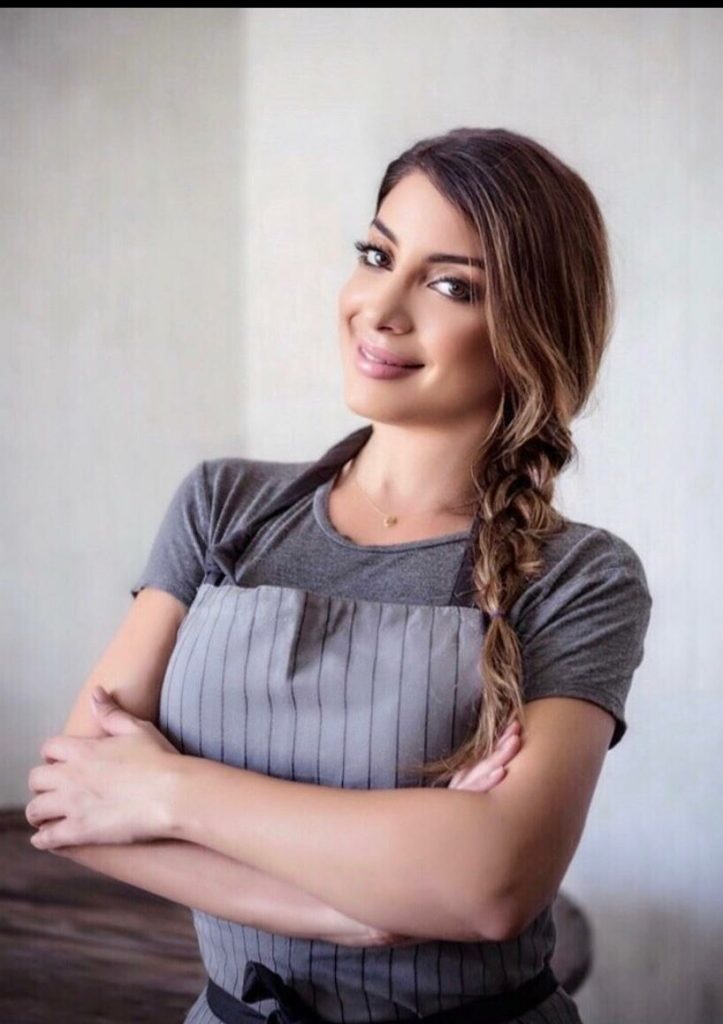 Ingredients:
• 1 bundle green onions about 9 to 12 green onions, washed, trimmed of root ends, thinly sliced
• 1 large bunch parsley cleaned, woody or large stems removed, chopped
• 1/2 a bunch of fresh dill cleaned, woody or large stems removed, chopped
• 1/2 a bunch of cilantro cleaned, woody or large stems removed, chopped
• 4 tablespoons butter or ghee
• vegetable or canola oil
• 10 large eggs
• 1 teaspoon ground turmeric
• 1 teaspoon kosher salt
• 1/2 teaspoon freshly ground black pepper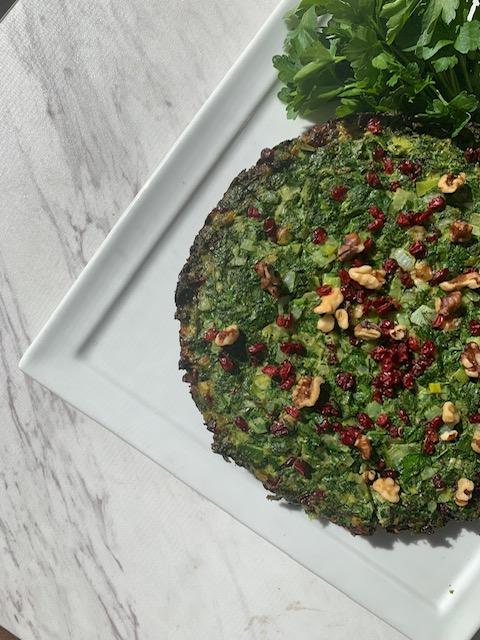 Instructions:
• Preheat the oven to 350°F.
• Melt the butter or ghee in a 10-inch diameter, heavy-bottomed frying pan or skillet over medium heat. Add the green onions, parsley, dill, and cilantro and cook just for 1 minute, or until the herbs are fragrant and beginning to wilt a bit. Scrape the herbs onto a clean plate in a thin layer to cool somewhat.
• Use a pastry brush to spread a thin layer of vegetable or canola oil across the bottom and around the sides of the frying pan. If your frying pan is not oven-safe, prepare an 8-inch by 8-inch square baking dish or 8- or 9-inch round cake pan by brushing generously with the oil. Set aside.
• Crack the eggs into a mixing bowl, add the turmeric, kosher salt, and black pepper. Whisk until the eggs are quite loose and even in colour. Whisk in the cooled herb mixture and immediately transfer back into the frying pan or a prepared baking dish.
• Bake for 18 to 25 minutes, or until the eggs are completely set in the middle. Pull the pan from the oven and run a spatula around the edges of the pan. Lay a plate or cutting board over the pan and carefully invert to allow the Persian Herb Frittata or Kookoo Sabzi to release from the pan. Lay another plate or serving dish on top of that and invert again so the side that was facing up in the pan is facing up on your serving dish. Cut into wedges and serve hot, warm, or room temperature with dollops of plain Greek or regular yogurt.
Header Photo Credit: Nikki Karamooz