Art & Culture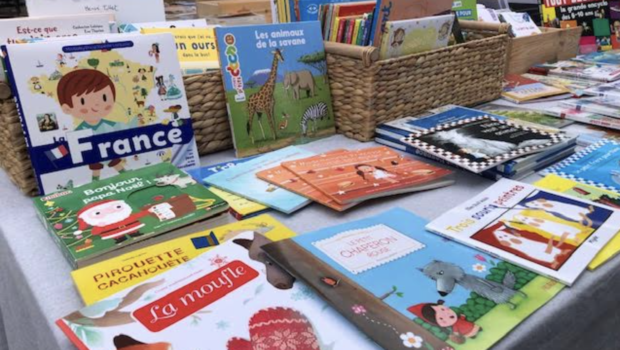 Published on March 28th, 2023 | by Laurence de Valmy
0
Clotilde Delestre brings books in French to California
Clotilde Delestre, a French mother of three with a passion for children's literature created her first French bookstore in 2006 in California.
After extensive experiences in International Education globally, Clotilde has returned to California in 2021 and has relaunched her bookstore www.clotildefrenchbookstore.com where she showcases a large and diverse selection of imported French brand new books, from all the French editors.
Interview with a passionate promoter of French language.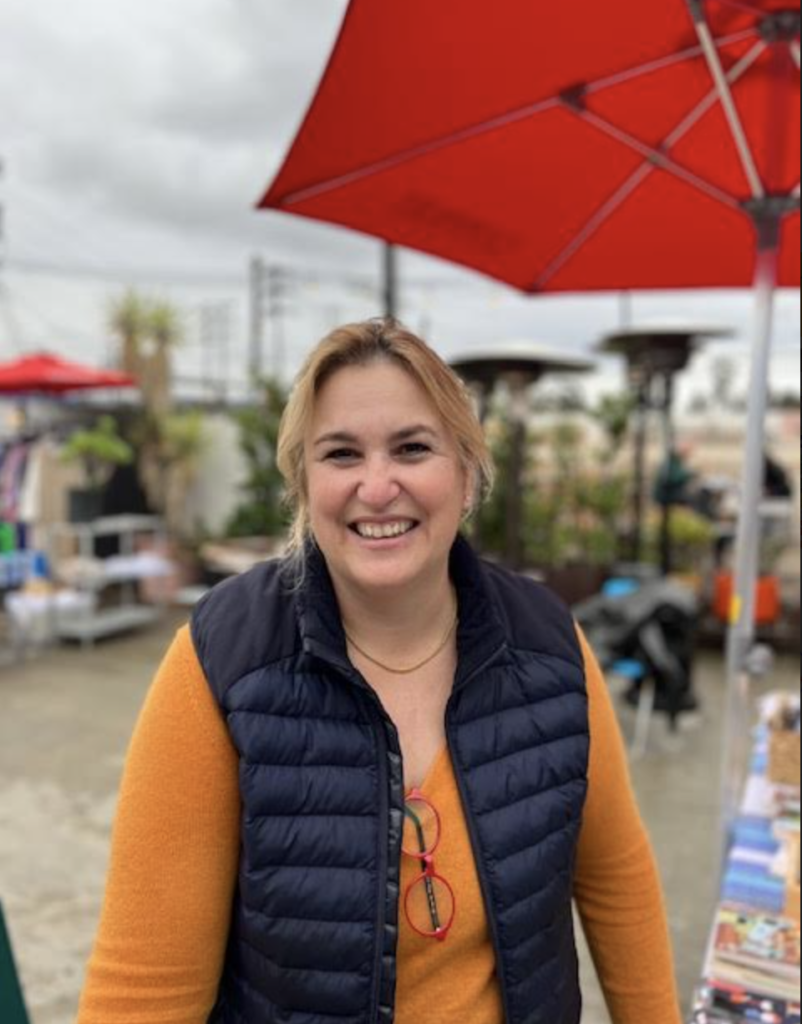 What is your path and how did you come to found your library ?
I am French, raised in different regions of France, and as soon as I met my husband, we decided to expatriate to know other countries, other cultures. So we moved regularly as a couple and then with our 3 children.
During an expatriation in California in 2006, my elder went to a French-american school and I very quickly asked the parents where we could get books in French. Nobody had an answer and for all of them it was a problem.
Being myself passionate about children's literature, I decided to create a French bookstore and offered my services to all schools, French associations in Southern California.
My idea, in view of the geographical aspect of this State, was immediately to create something mobile to reach people and introduce them to French books.
We left for a new adventure 4 years later and I continued in the different countries where we lived to work in international education: teacher, librarian, nurse (my initial job).
When we came back to California in 2021, several American friends asked me to recreate a bookstore because no such project had been done in the region.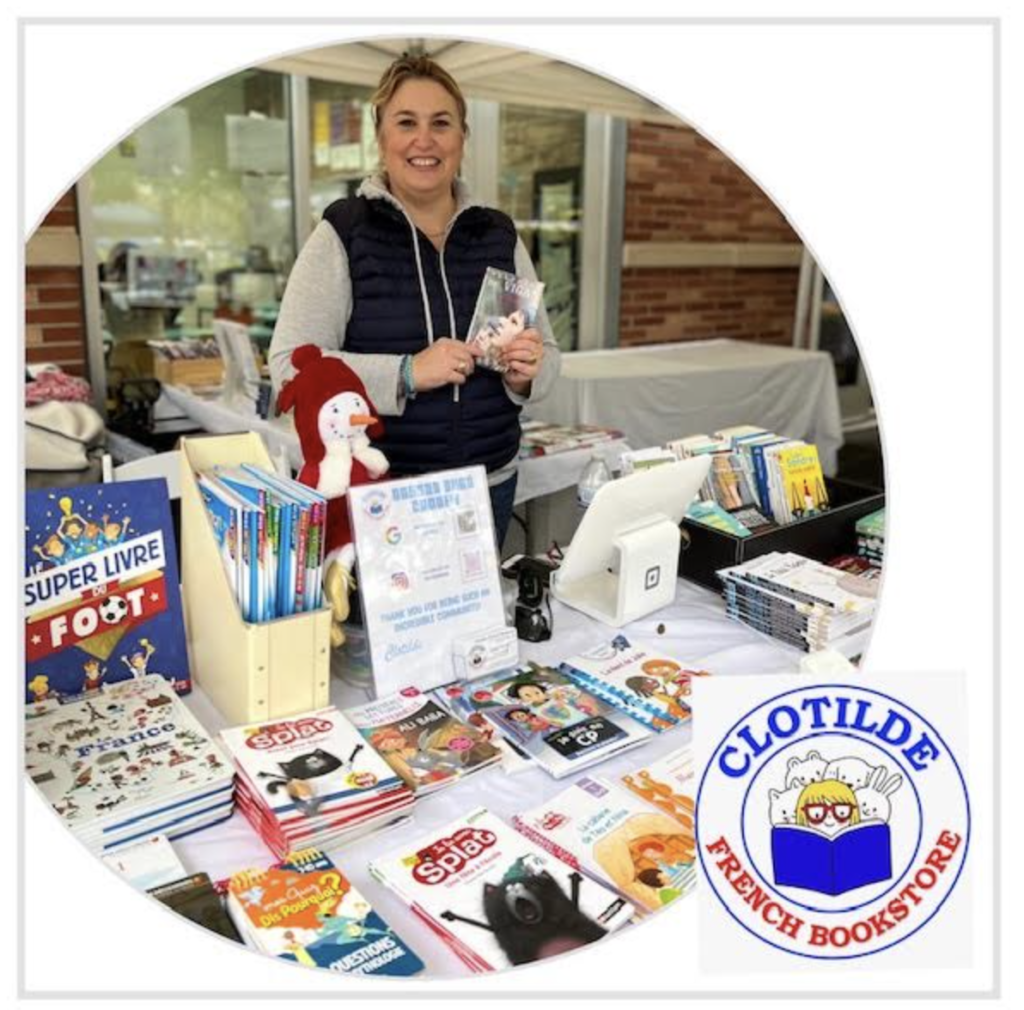 Can you tell us more about your selection of books?
The books I sell are brand new and come from all French publishers.
I do the selection myself, according to my culture, to the classic books studied/read in France, to the themes studied in the schools with which I work, and to the tastes of the children/adults who come to see me and who share their passions, and to the literary prizes.
French books are more expensive than American books to buy and therefore to resell (small publishing houses, transport, weight, monetary parity). I make it a point of honor to offer my customers quality books at all prices, by always having on the tables of my book fairs books whose prices start at $5.
I started the bookstore with only children's literature. Very quickly I felt a request/need from parents who came to buy books for their children and who were also looking for books for them. Now at each book fair I offer, in addition to children's books, about thirty titles for adults, selected among the classics, the best sellers or the latest, always in paperback so that the price is lower.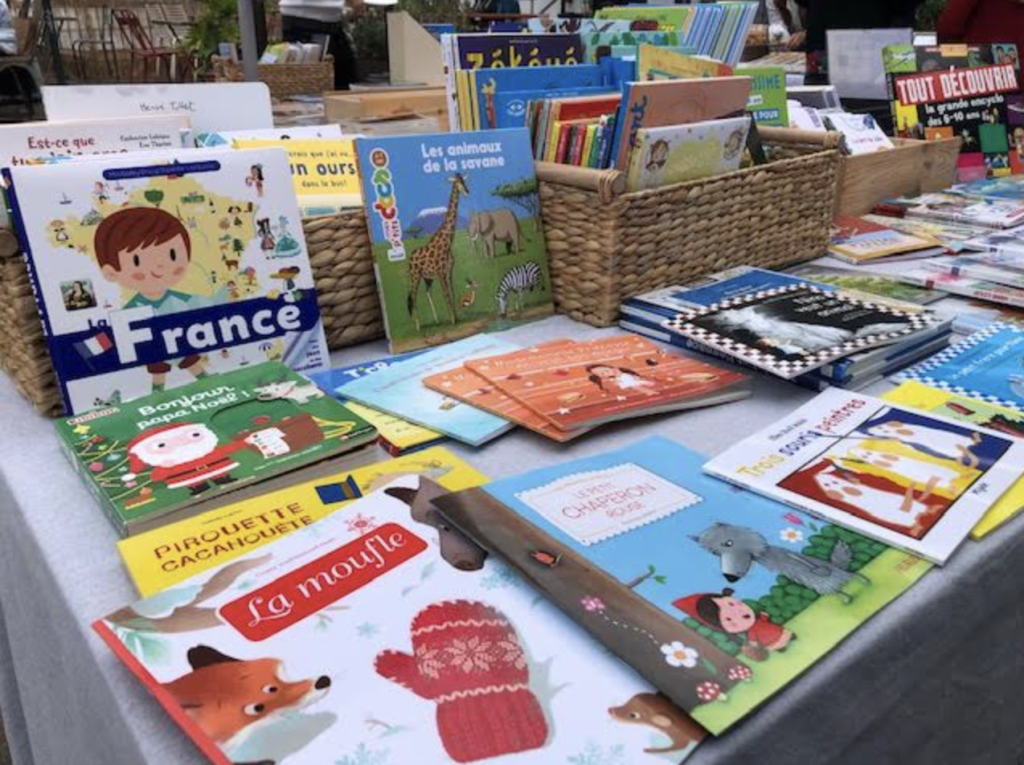 What do you like most about your job?
Meet people and see their connection to the French language. I am always fascinated and moved by the love that my clients can carry to France. I like that we can discuss and share our love of classic or popular French-language literature.
I like to take my time to advise people on a particular book, theme, author or illustrator. I also passionately love the idea of ​​promoting the French language.
What is your dream project?
I have 2 big plans. The first is to have a "brick and mortar" library. The second is to have a van converted into a mobile bookstore where I can offer a maximum choice of books and move geographically beyond what I currently do. These 2 projects have a cost and I am looking for sponsors, patrons to help me achieve them.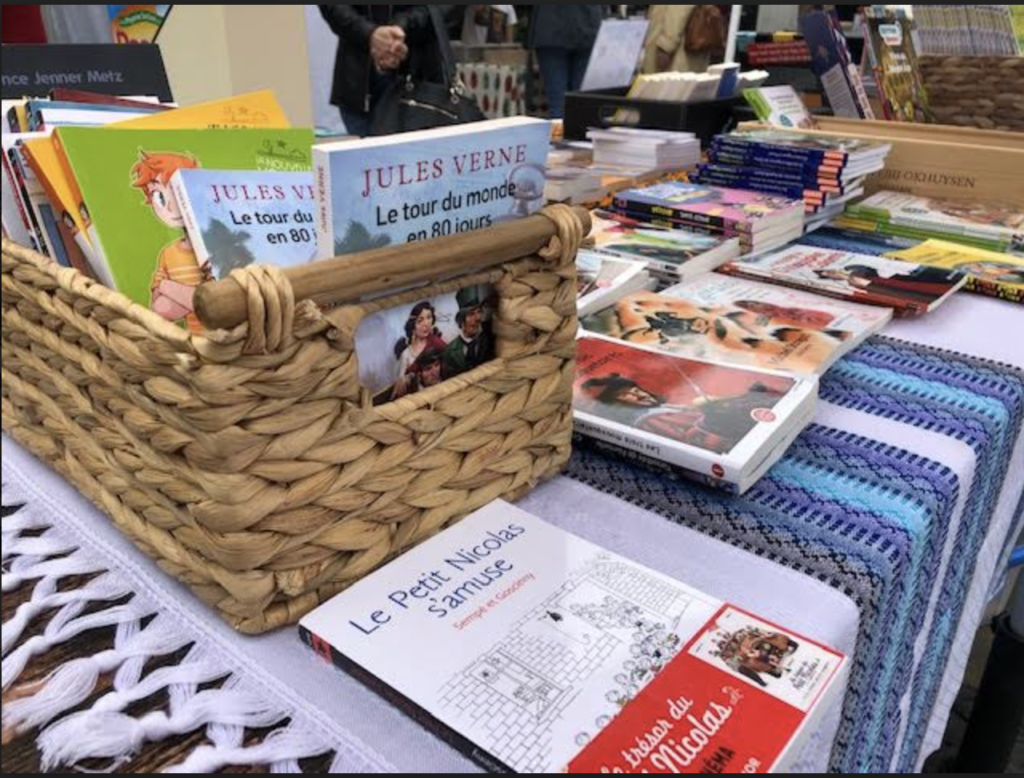 You host events in Southern California. When are your next events and how can someone contact you to organize one?
Indeed, I travel from the north of Los Angeles to the south of San Diego to do book fairs in schools, associations, markets, festivals, or at private homes.
My next dates are visible on my website www.clotildefrenchbookstore.com and I regularly post advertisements of these events on my Instagram account: @ClotildeFrenchBookstore
If you want to organize a French book fair, do not hesitate to contact me contact@clotildefrenchbookstore.com , I will be happy to help you with this according to your needs and those of your community!