Art & Culture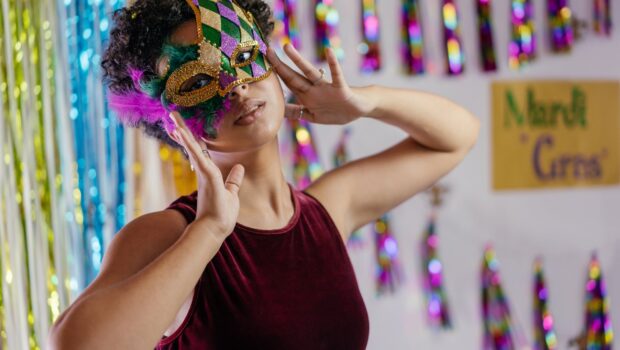 Published on April 25th, 2023 | by Kendall Atkins
0
Indulge Your Inner Francophone with These NOLA Staycation or Vacation Tips
Are you lucky enough to live in the birthplace of jazz? Do you want to explore the home of the world-renowned French Quarter and the location of the annual Mardi Gras celebration? Do you love all things French?
If you live in New Orleans, then don't even think about leaving home for your next vacation. Turn it into a staycation instead, and indulge your inner Francophone with these handy NOLA staycation tips or if it is your first visit to NOLA, try those advices:
Leave the Car At Home or at Your Hotel
Don't be tempted to use your car to explore New Orleans. Trying to park your vehicle will only give you a headache.
It's not even a good idea to own a car if you live in New Orleans because it is one of the most expensive cities to own a car. All the sights you're going to want to explore are close enough to walk to, or you can use public transport. You can also take a streetcar, which is one of the best ways to see the city.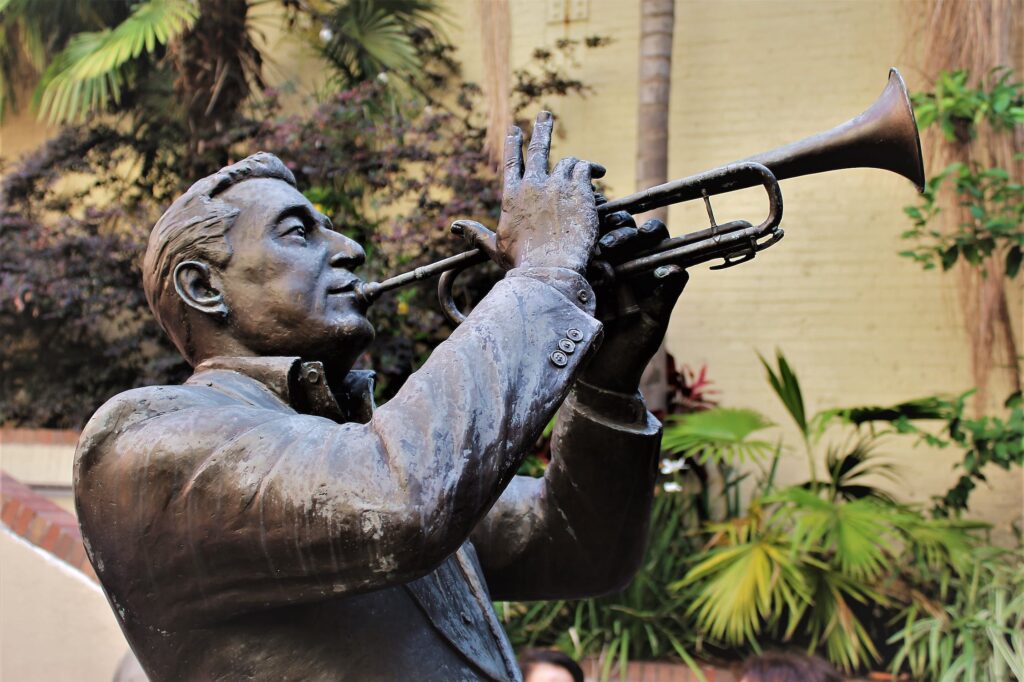 Soak Up the Atmosphere in The French Quarter
Even if you see it every day, take a day tour of the French Quarter, the oldest neighborhood in NOLA. Some of the buildings here are 300 years old, and the architecture highlights French influences. You'll find several excellent restaurants, entertainment spots, and souvenir shops that sell mementos of one of America's favorite cities.
If you're planning a family-friendly NOLA staycation, you may want to skip Bourbon Street, especially at night. It gets quite loud in the area after sunset. If it's just you and your better half, you may want to take in a night of jazz music on Frenchmen Street or listen to the buskers entertain the crowds around the square.
Stay In The French Quarter and Explore Nearby Areas
If you want to be where the action is, you may as well book a couple of nights at a bed & breakfast in the heart of New Orleans. Should you want to explore more than just the French Quarter, you'll find cheaper accommodation in either the Warehouse District or the Central Business District. You can take a streetcar to Tremé, a bus to Bywater, or the ferry across the great Mississippi River from Algiers Point.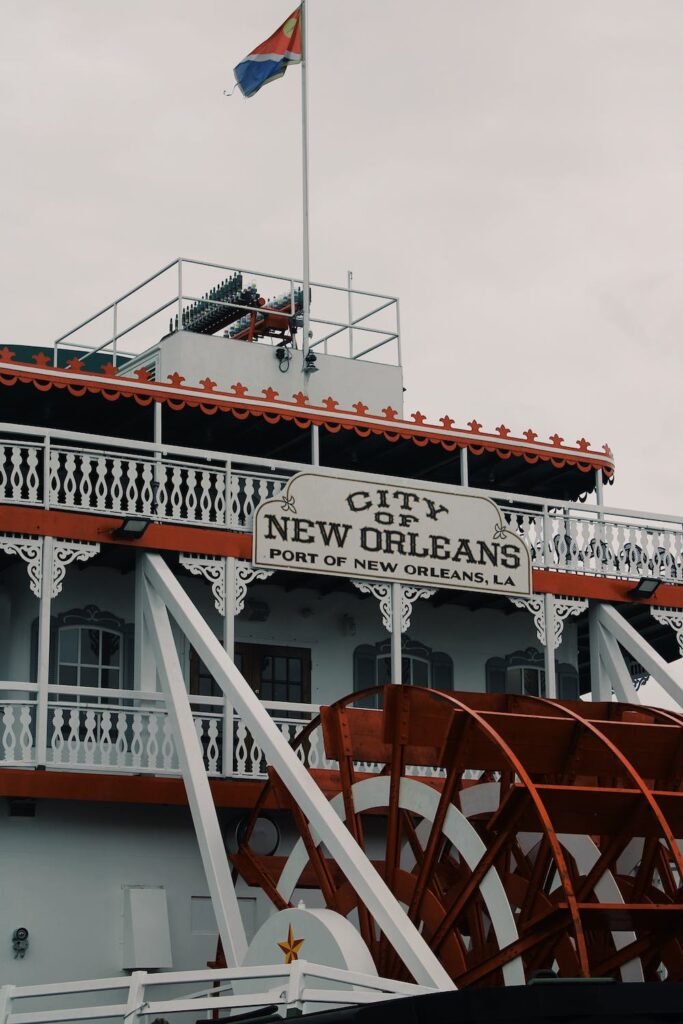 Don't Miss Out On Mardi Gras
Mardi Gras was introduced to New Orleans by French settlers and is still one of the main reasons people visit the city. Revel in the sights and sounds of Mardi Gras on your staycation as the parades float down the streets and beads are tossed toward the sidewalks.
The Mardi Gras celebration also promises a great time for your furry friends. There are dog parades in many locations, with the doggies dressed up in the cutest costumes. Your whole family can enjoy Mardi Gras and participate in family-friendly activities as the marching bands take to the streets.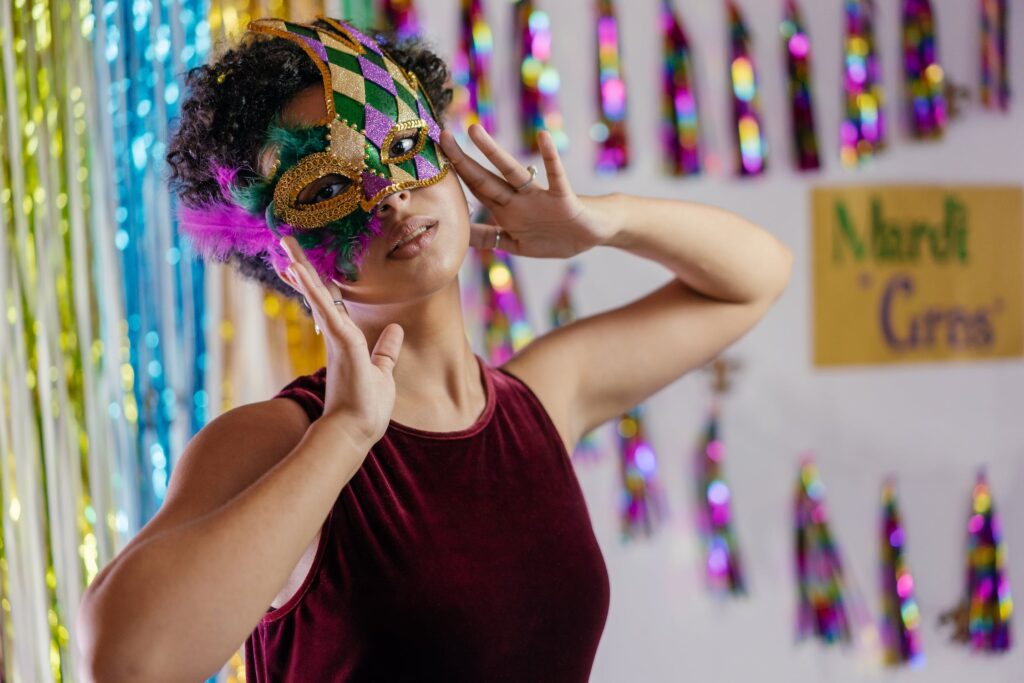 Take a Walk Through Jackson Square
Also located in the French Quarter, Jackson Square features in many films and TV shows and welcomes more than 2 million visitors annually. People love getting married and hosting events over there; the square is one of the most recognizable landmarks in all of New Orleans.
There is an open-air artist colony where you can watch as artists capture mesmerizing images on canvas. You can even have your portrait drawn and, afterward, take a walk to the French-style St. Louis Cathedral, which provides a majestic backdrop to the Andrew Jackson statue.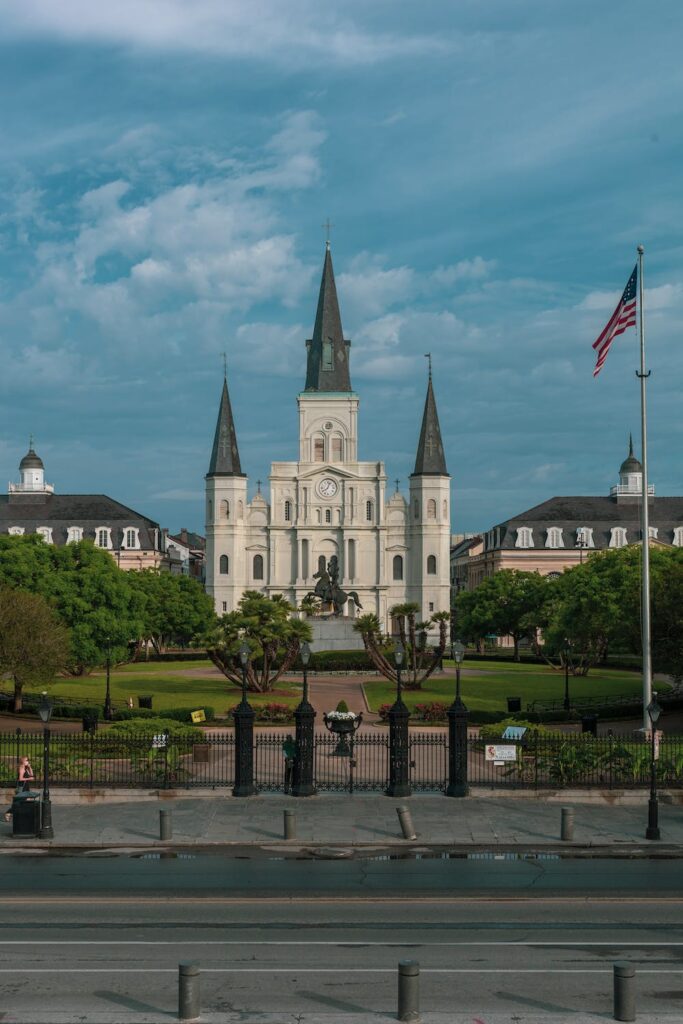 Spend a Day in Louis Armstrong Park
The 32-acre Louis Armstrong Park is located in the Tremé neighborhood. The first New Orleans Jazz Festival took place in this park, and it is also the site of the New Orleans Jazz National Historical Park. Spend a day and visit the historical monuments, the bridges, and the culturally significant Congo Square.
Eat Good Food
What is a NOLA staycation without delicious food? The city is home to plenty of restaurants that serve French, Cajun, and Creole cuisine.
You'll also find jambalaya and gumbo just about everywhere. If you happen to start your staycation on a Monday, you can take part in the famous Monday tradition of eating red beans and rice for dinner. Don't forget to buy some beignets for dessert, or if it's hot outside, you can have a snowball (Snoball) or two, a sweet made with a mound of fluffy shaved ice and flavored with sweet syrups.
New Orleans is also famous for its seafood, especially Gulf oysters, shrimp, and crawfish. One thing's for sure: you'll never go hungry when visiting New Orleans!
Conclusion
New Orleans is not only a fantastic place to live, but it also offers the best of what a NOLA staycation or vacation has to offer: creative food, entertainment, wonderful green spaces, and excellent music. Immerse yourself in the French history of the city, and while you're at it, keep an eye out for the ghosts said to still hang out in its spookiest spots!
An article written By Cedric Jackson.
Sources:
https://www.neworleans.com/plan/transportation/streetcars/
https://www.planetware.com/tourist-attractions-/new-orleans-us-la-no.htm
https://www.louisianatravel.com/articles/10-things-you-might-not-know-about-mardi-gras
https://www.neworleans.com/listing/jackson-square/32150/
https://www.neworleans.com/restaurants/traditional-new-orleans-foods/
Header Photo Credit: Mikhail Nilov from Pexels