Travel & Sports
Published on March 29th, 2023 | by Isabelle Karamooz, Founder of FQM
0
The Relation of Skiing and the American Culture
Skiing is a popular activity in both France and the United States, but it has a particularly strong cultural significance in France. Skiing has been a part of French culture for over a century, and France is home to many world-famous ski resorts, such as Chamonix, Courchevel, and Val d'Isere. Skiing is also an important part of the French economy, with ski tourism bringing in billions of euros each year.
In contrast, skiing in the United States is generally seen as more of a recreational activity, although it is still very popular, especially in certain regions of the country like the Rocky Mountains and the Northeast.
However, it's important to note that the extent to which people ski in France or the United States can vary widely depending on factors such as geography, socio-economic status, and personal interests. So, we can say that skiing is a fairly popular recreational activity in the United States, particularly in regions with mountainous terrain and snowy climates. However, not all Americans ski, and it is not necessarily a ubiquitous aspect of American culture.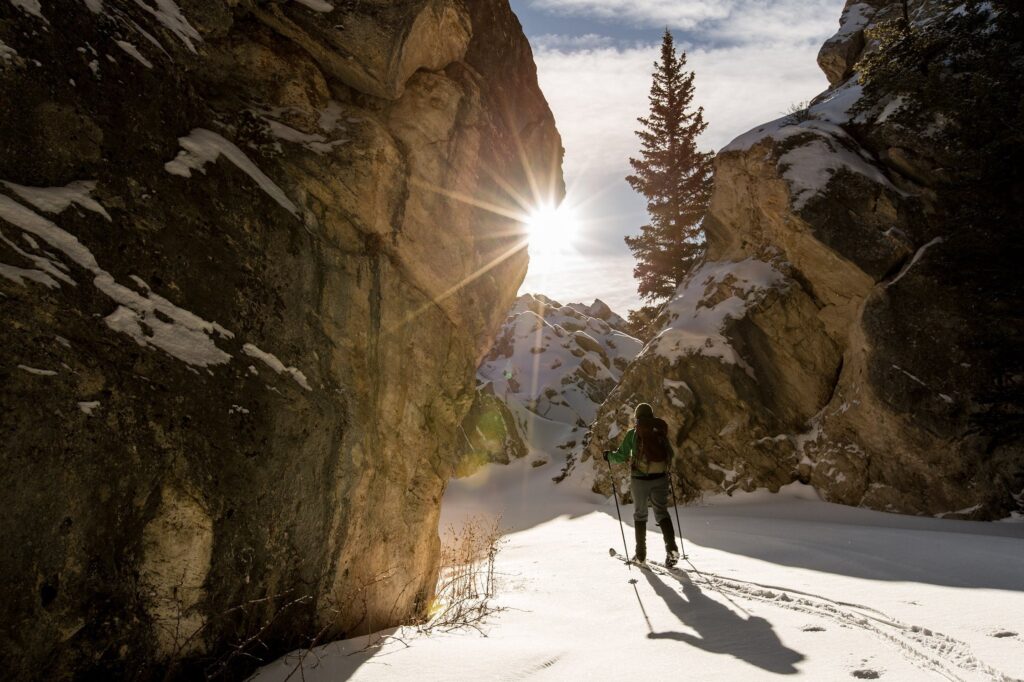 Skiing is most popular in states such as Colorado, Utah, Vermont, and California, where there are many ski resorts and opportunities for skiing.
Colorado: With over 28 ski resorts, including popular destinations such as Vail, Breckenridge, and Aspen, Colorado is one of the most popular skiing destinations in the United States
Utah: Utah is known for its deep powder snow and features several top-rated resorts, such as Park City and Alta.
Vermont: Vermont is a popular destination for East Coast skiers, featuring several resorts such as Stowe and Killington.
California: California is home to several world-class ski resorts, including Squaw Valley, Mammoth Mountain, and Lake Tahoe.
Skiing can be an expensive sport that requires specific equipment and travel to mountainous areas. Some ski resorts may offer equipment rental services, which can be a convenient and cost-effective option for those who don't want to purchase their own equipment. As such, not all Americans have the means or interest to participate in skiing regularly.
So while skiing is a popular activity among certain segments of the American population, it is not a universal part of American culture. The amount of money that Americans spend on skiing can vary widely depending on a variety of factors, such as the location, duration of the trip, and level of luxury desired.
According to a survey conducted by the National Ski Areas Association (NSAA) in the 2019-2020 season, the average spend per person for a ski trip was $878. This includes expenses such as lift tickets, equipment rental, food and beverages, lodging, and transportation. However, this figure can be significantly higher or lower depending on the specific circumstances of the trip.
It's also worth noting that skiing can be an expensive hobby or sport, especially for those who purchase their own equipment or choose to ski at high-end resorts. Therefore, some individuals or families may spend significantly more than the average amount reported by the NSAA.
But, let's keep in mind that skiing can be a fun and exhilarating activity that provides a range of physical, mental, and emotional benefits. It can provide a sense of freedom and escape from the stresses of everyday life. The feeling of gliding down the mountain and being surrounded by nature can be incredibly liberating. Skiing can be also a challenging activity that requires skill, practice, and courage.
Successfully skiing down a difficult slope or mastering a new trick can be incredibly rewarding and provide a sense of accomplishment. As for the social aspect is concerned, skiing is often a group activity, with friends and family members skiing together and enjoying each other's company both on and off the slopes. It provides a full-body workout, including cardiovascular and muscle-strengthening benefits.
And, finally skiing often takes place in beautiful, snow-covered landscapes, with stunning mountain views and fresh air. Many people enjoy the opportunity to take in the scenery while skiing. So, don't hesitate to have fun and go on an adventure with your family or friends!