Art & Culture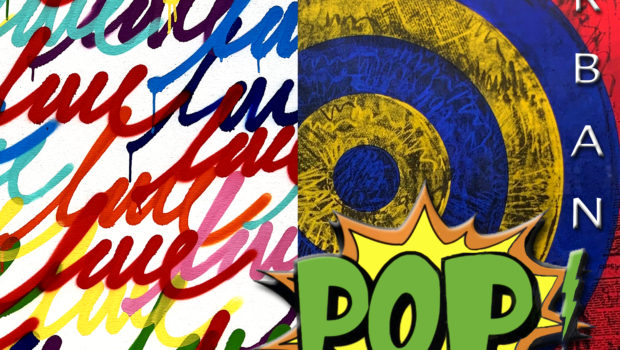 Published on July 17th, 2022 | by Isabelle Karamooz, Founder of FQM
0
Urban POP art exhibition features Niki de St Phalle among 25 international artists
The public loves urban and pop art and these artworks are continually setting auction records with artists like Andy Warhol, Jean Michel Basquiat, Banksy and Plastic Jesus to name a few. These artists who capture the trends of our society are being collected and sought after in galleries and museums. 
From July 29th through September 10th, 2022, the exhibition Urban POP, presented at Bountiful Davis Art Center in Bountiful, in the Salt Lake City area (UT), is an excellent opportunity to view and experience artworks by multiple international award winning street, graffiti and pop artists.
We met with art curator Todd Marshall, who has brought together 25 artists from around the world that focus on street art and popular culture in their works. The show includes art stars such as Niki De Saint Phalle, Jasper Johns, Kehinde Wiley or KAWS as well as established and emerging artists.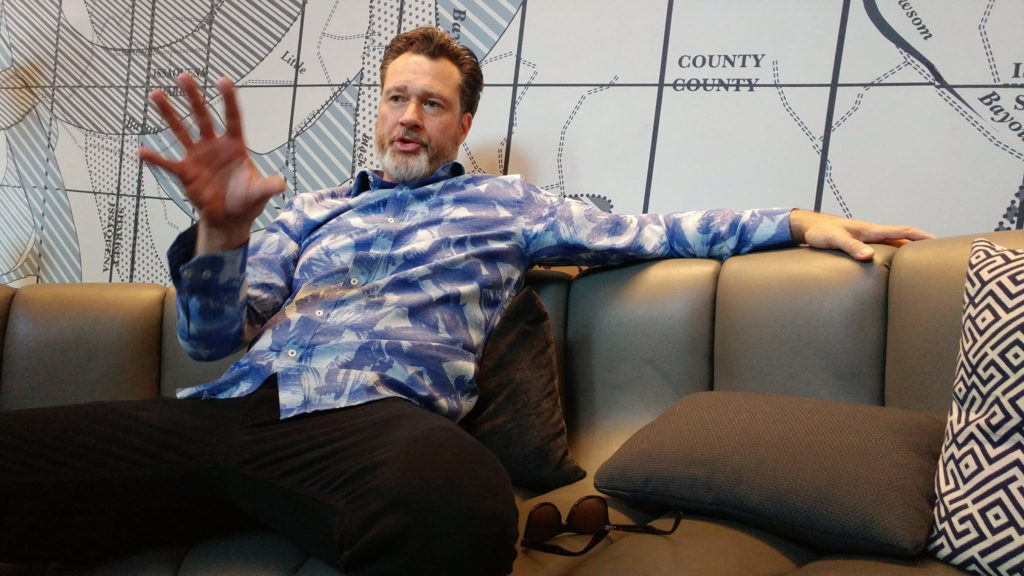 Hello Todd, can you tell us about your path as a curator?
When I was in art school I used to "hustle" art out of the back of my van to designers. This led to me opening Marshall Arts Gallery in Scottsdale, AZ with a former client, DeeAn Gillespie Strubb, after curating her corporate law firm collection. I began curating exhibitions for the gallery; I put together many group shows with gallery artists and I also included national juried exhibitions. I would hand select artists that I liked. While in Scottsdale, I met and worked with artist/sculptor and gallery owner Bijan Bahar. Bijan sold "blue chip" and pop art a couple of streets over in his gallery located in the restaurant district. He was open late at night when the people were enjoying the walking areas and bars. Bijan knew his customer. His gallery was an invitation to come in and look around. He would tell me stories of the times he was hanging out with Roy Lichtenstein, and then he would show me the shirt that was signed in a glass case by Roy from that night. "You would never believe how it used to be in the 80's selling art on Rodeo Drive. The parties! The art!" He made it sound so cool.
After a year, I moved to be the Gallery Director of Asietique, an asian antiques gallery that dabbled in art. I was instrumental in the transitioning of Asietique to Calvin Charles, becoming the largest contemporary art and asian antiques dealer in Scottsdale. At this time, I had the opportunity to work directly selling the Horowitch collection and in 2001, I went to Art Chicago where I met with major galleries around the country, selecting artists and making lasting connections. I curated an incredible exhibition, 20th Century Masters works on paper that included works by Picasso, DeKooning, Motherwell, Indiana, Rivers, Rosenquist and many others. It was so exciting to work with such big names and to exhibit these great artists in my gallery. I traveled extensively over the last 10 years and I have been able to build a large network of artists to choose from as well as galleries and art centers to work with.
What inspired you to curate the exhibition Urban Pop?
In 2018, I printed an edition for Spanish street artist Okuda San Miguel. I traveled to SCOPE Miami where he was the "star" artist, headlining the event. We met at the first ever URBAN ARTS FAIR a few blocks away and signed the prints at the event. I was able to see the top Urban Pop artists from around the world, including Ron English, Ruben Rojas, Callen Schaub, The Most Famous Artist, Sergio Garcia, Denial, Greg Mike, Aholsniffsglue, Spok Brillor and many more. Over the past couple of years, many of these artists have become highly collectable and respectably sold by galleries and dealers at amazing prices. Urban and pop art is huge! Museums are now exhibiting works by many of these artists and auction houses are setting records.
But how do you know which artist to invest in? Pop and urban art can be tricky. With this exhibition, I also wanted to educate, so people can understand and experience this genre of art and collect with confidence.
Can you tell us about the artists exhibited and the works on display?
Many of the works in the exhibit are pieces that I have curated into private collections. I have also hand picked a group of artists that define Urban POP. Each at different stages of their careers, with a wide variety of mediums represented.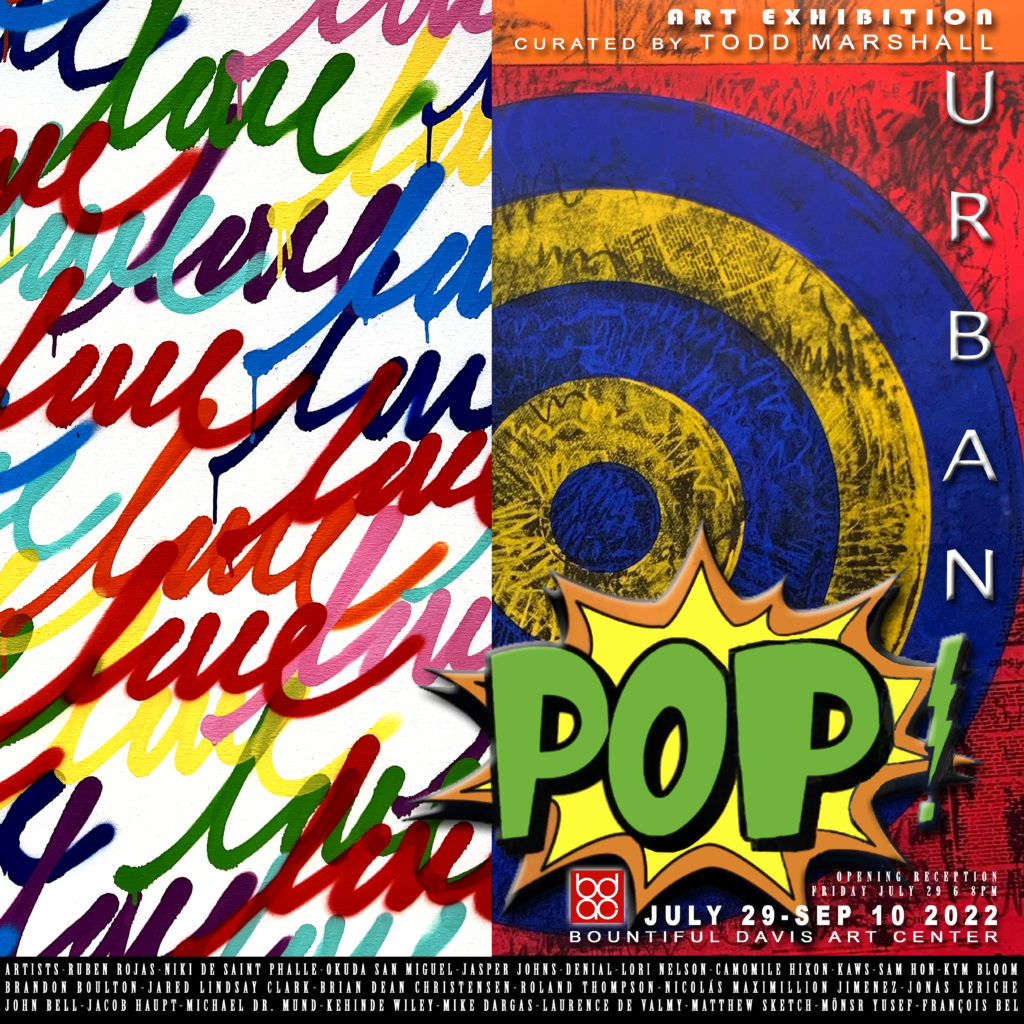 One highlight of the show is the over six foot original Mike Dargas "Liberation," oil on linen. Featuring a businessman with a tattoo, not your typical Dargas, but to be able to see that painting up close is so cool.
Ruben Rojas has two original spray paint on canvas paintings from his "Rainbow" LOVE series that have never been exhibited in Utah.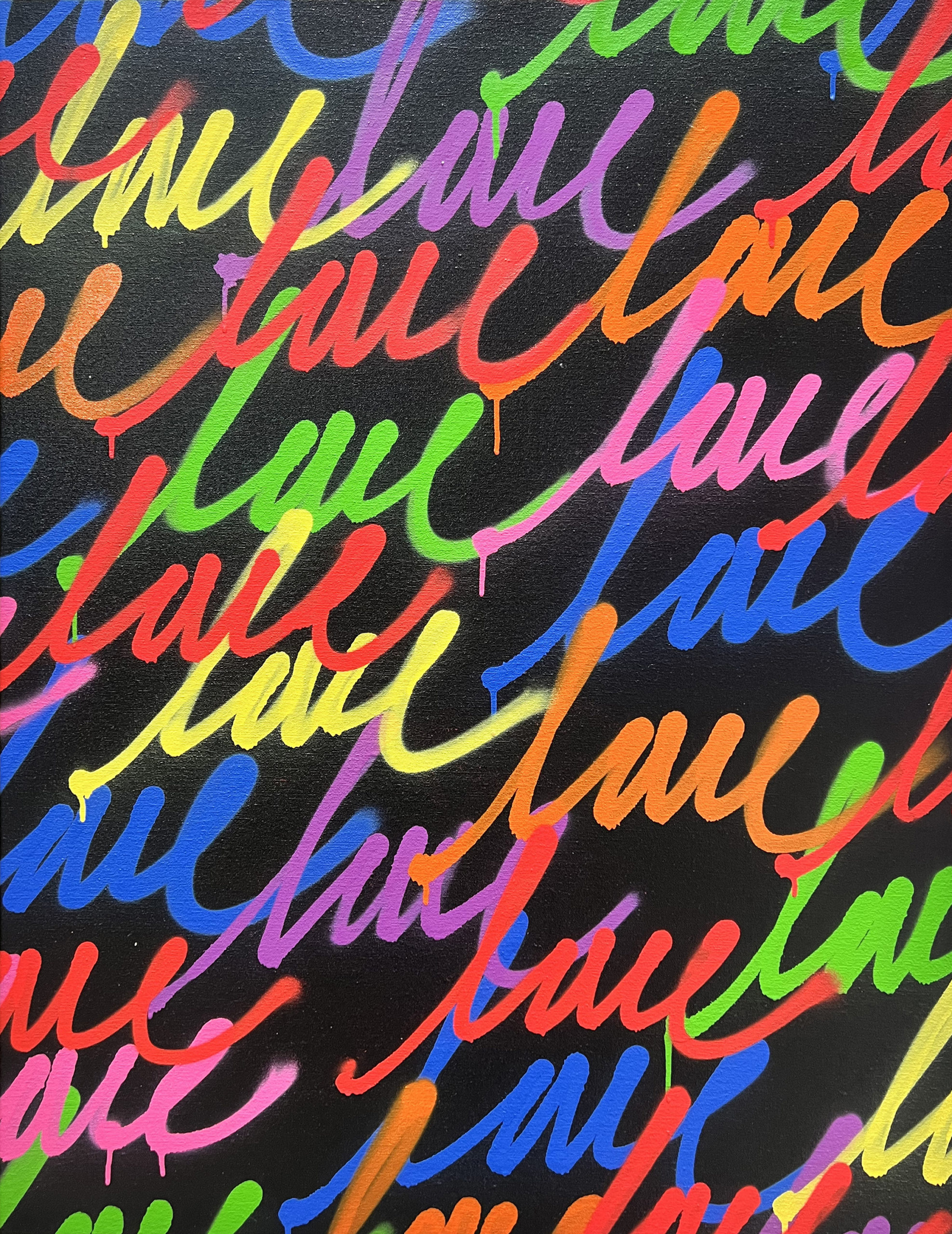 One unique connection made through the exhibit is one of the pieces by Laurence De Valmy, "Niki's inflatable nanas" acrylic on canvas and the two works by Niki de Saint Phalle. De Valmy's other work in the show is "Keith's wave from heaven" referencing the late Keith Haring and his impact on pop art.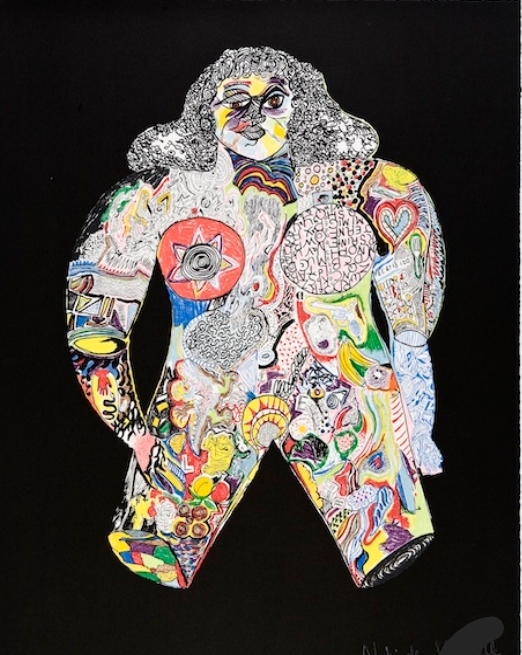 I have a "Cryptotweens" original painting by Lori Nelson "Stay Positive" that just glows under its resin varnish. Brian Dean Christensen shows a giant ceramic spray paint can. Denial is a street artist from Windsor, Canada who has a provocative piece titled "Billions served." It is a gun in a McDonald's French fry container holster.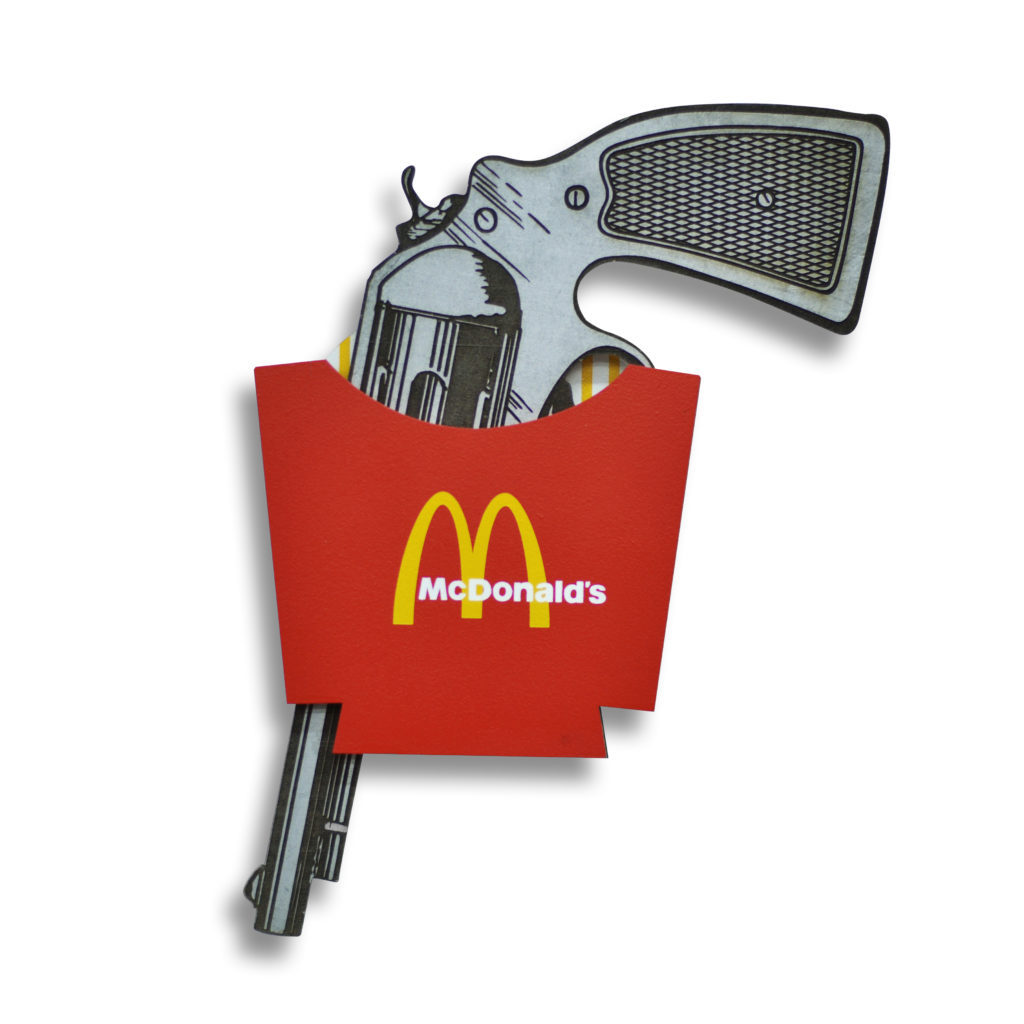 See below a full list of the 25 artists included in the exhibition.
For those who are not able to visit the space, what do you recommend to view the exhibition?
Bountiful Davis Art Center will have a link on their website for the exhibition,
https://www.bdac.org/urban-pop
but if you would like to see the entire exhibition online after it opens go to my social media links. https://www.instagram.com/toddmarshallcontemporary/
https://www.facebook.com/ToddMarshallContemporary
What are your next projects?
I am very excited to be working on a documentary film about this exhibition and the artists, defining this movement, Urban POP. I am also working on a web project on this art movement that I will announce next year.
Full list of the 25 artists included in the Urban POP exhibition.
François Bel (France), John Bell (USA), Kym Bloom (USA), Brandon Boulton (USA), Brian Dean Christensen (USA), Jared Lindsay Clark (USA), Mike Dargas (Germany), Denial (Canada), Michael Dr. MUND (Belgium), Jacob Haupt (USA), Camomile Hixon (USA), Sam Hon (USA), Nicolás Maximillion Jimenez (USA), Jasper Johns (USA), KAWS (USA), Jonas Leriche (Belgium), Lori Nelson (USA), Ruben Rojas (USA), Niki de Saint Phalle (Fr/USA), Okuda San Miguel (Spain), Matthew Sketch (USA), Roland Thompson (USA), Laurence de Valmy (Fr/USA), Kehinde Wiley (USA), Mönsr Yusef (USA).