Fashion
Published on March 12th, 2023 | by Isabelle Karamooz, Founder of FQM
0
Wearing the French beret: a fun way to get into the French bistro spirit!
Recently we had a fun outing with the ladies! It's always enjoyable to spend time with friends and explore new places. We decided to go for brunch at Bouchon Bistro at The Venetian Resort on the Vegas Strip, wearing each a beret of different colors, which is a unique touch that added some extra flair to our group's style.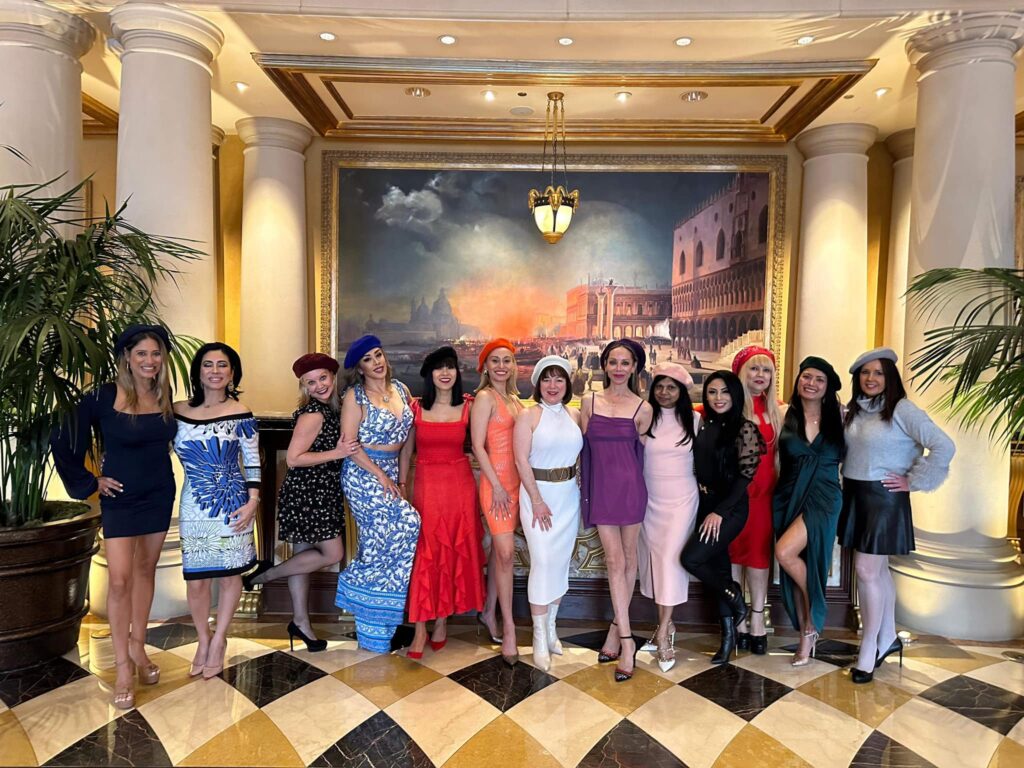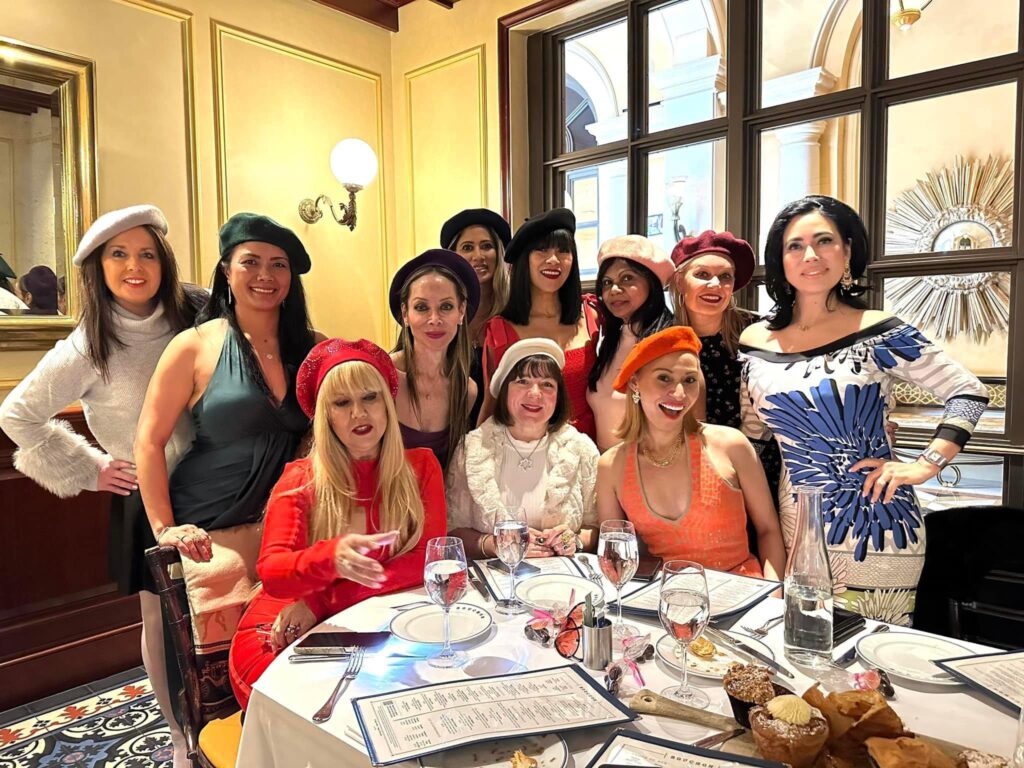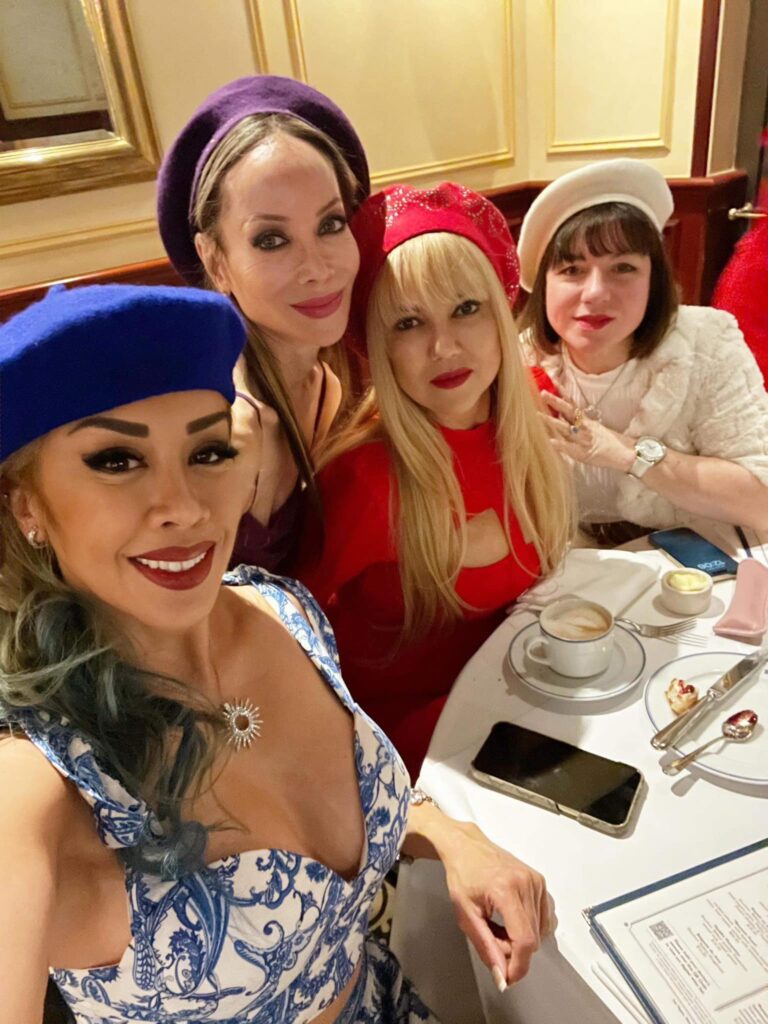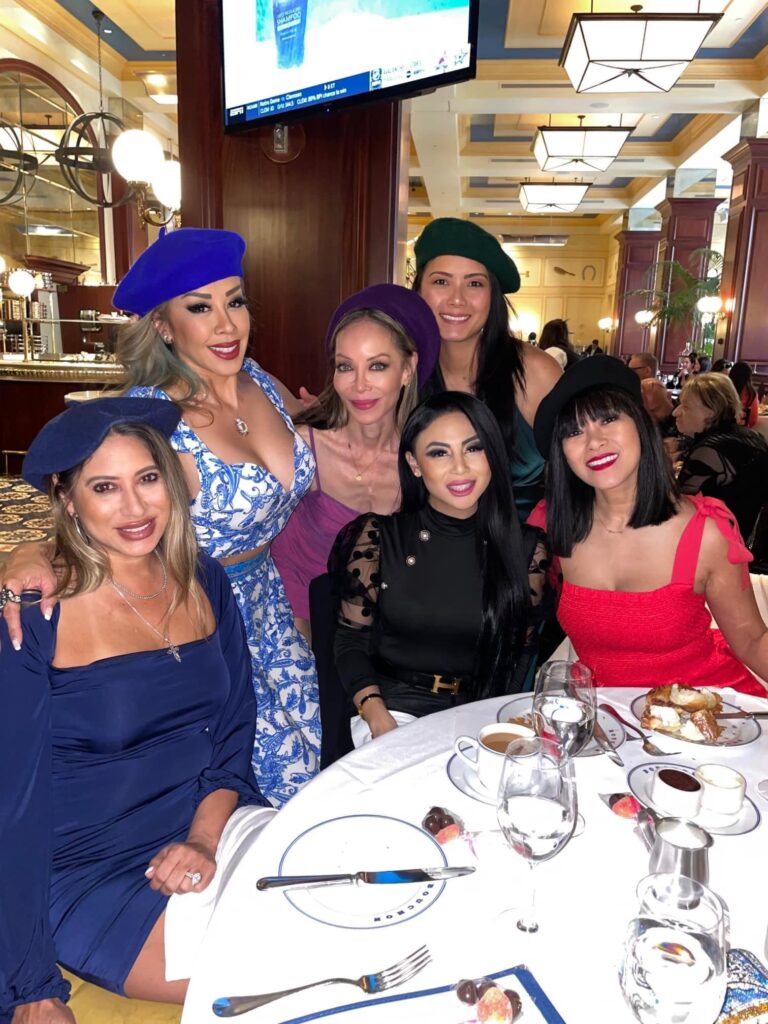 The team at Bouchon first welcomed us with complimentary Danish/bread baskets offered by the French Bistro General Manager, Josh Crain, as well as the renowned Chef and restaurateur Thomas Keller who is not personally operating the kitchen, however he is the founder and has a strong influence on the menu and culinary direction of the restaurant. The kitchen is run by a team of skilled chefs who work to execute Chef Keller's vision for the restaurant.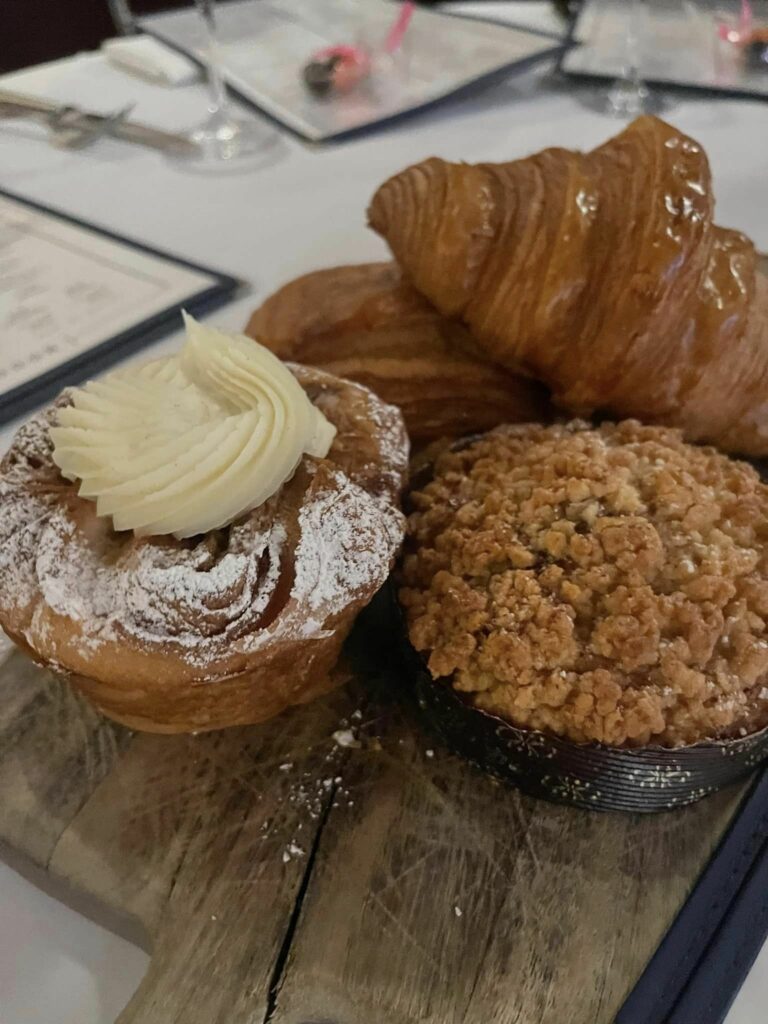 Bouchon's complimentary bread baskets are quite famous, and their selection of French bistro classics such as moules frites, croque Madame and eggs Benedict are sure to please any taste bud. Some of the signature dishes include steak frites, roasted chicken, and escargots de Bourgogne. They also offer a variety of seafood options, such as oysters, shrimp cocktail, and a selection of fish dishes. Additionally, they have a charcuterie and cheese menu, as well as a selection of salads, soups, and appetizers. For dessert, Bouchon is known for their macarons, but they also offer other French classics like crème brûlée, tarte Tatin, and chocolate mousse.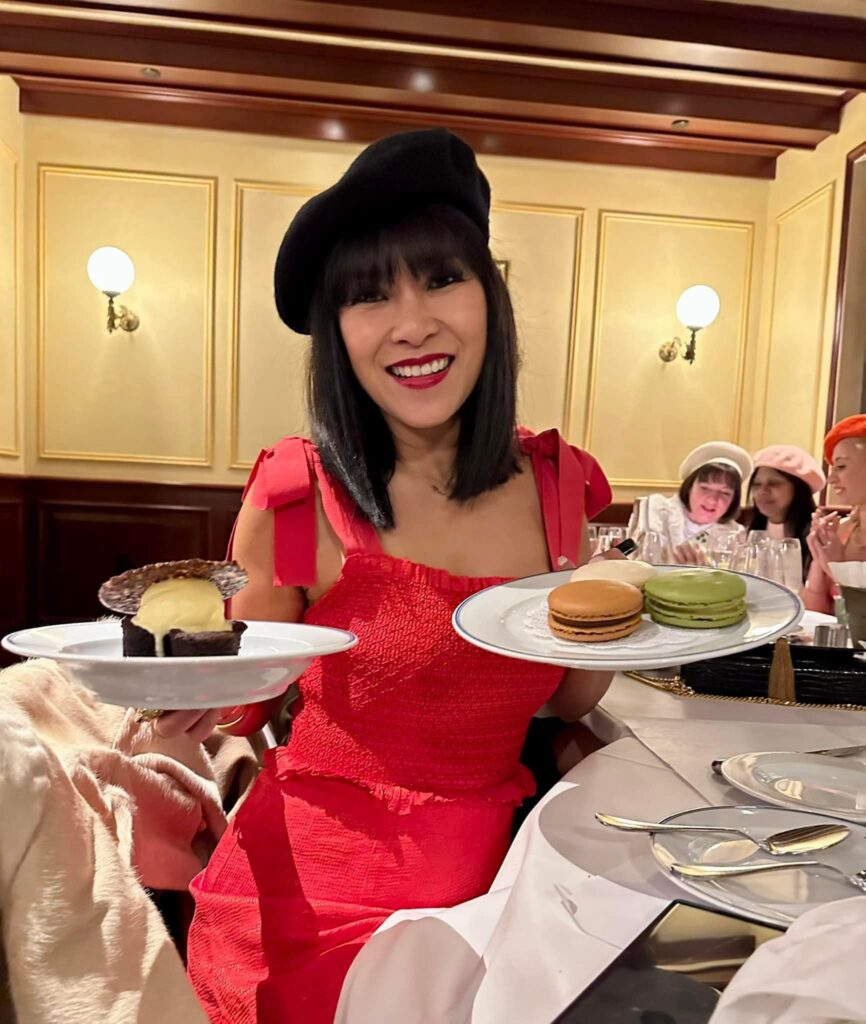 Everyone had a lovely time enjoying some of the best French cuisine and desserts that Bouchon has to offer.
What does it mean to wear a beret? Is it really a cliché to wear it?
The beret is a type of hat that has been associated with France and French culture for many years. While it is no longer worn as commonly as it once was, the beret remains an iconic symbol of French style and is often used to evoke a sense of Frenchness.
Wearing a beret can mean different things depending on the context and the person wearing it. In some cases, it may simply be a practical choice for keeping warm or protecting the head from the sun. In other cases, wearing a beret can be a fashion statement, a way of expressing personal style or a nod to French culture.
For some people, wearing a beret may also be a way of signaling their French identity or heritage, or a way of aligning themselves with French culture and values. This is particularly true for those who identify strongly with French culture, whether they are French citizens or not.
Whether wearing a French beret is considered a cliché or not is subjective and can vary depending on the context and the individual's personal style.
Historically, the beret was initially worn by shepherds and farmers as a practical head covering to protect them from the elements while working outdoors. Over time, it became more fashionable and was adopted by the French military as part of their uniform in the 19th century. During World War II, the beret became a symbol of the French Resistance, and after the war, it became popular among artists and intellectuals.
Today, the beret is still considered a symbol of French culture, and it is often worn by both men and women as a fashionable accessory.
What is the origin of the French beret?
The beret is a soft, round, flat-crowned hat, typically made of wool or felt, that has become associated with French culture as we discussed earlier. The exact origin of the beret is difficult to trace, as similar hats have been worn by various cultures throughout history. However, it is believed that the beret as we know it today originated in the Béarnaise region of southwestern France in the 17th century.
Today, the beret is often worn as a fashion accessory, not only in France but around the world. The beret has also become a popular souvenir for tourists visiting France, as it represents a tangible piece of French culture that they can bring back home with them.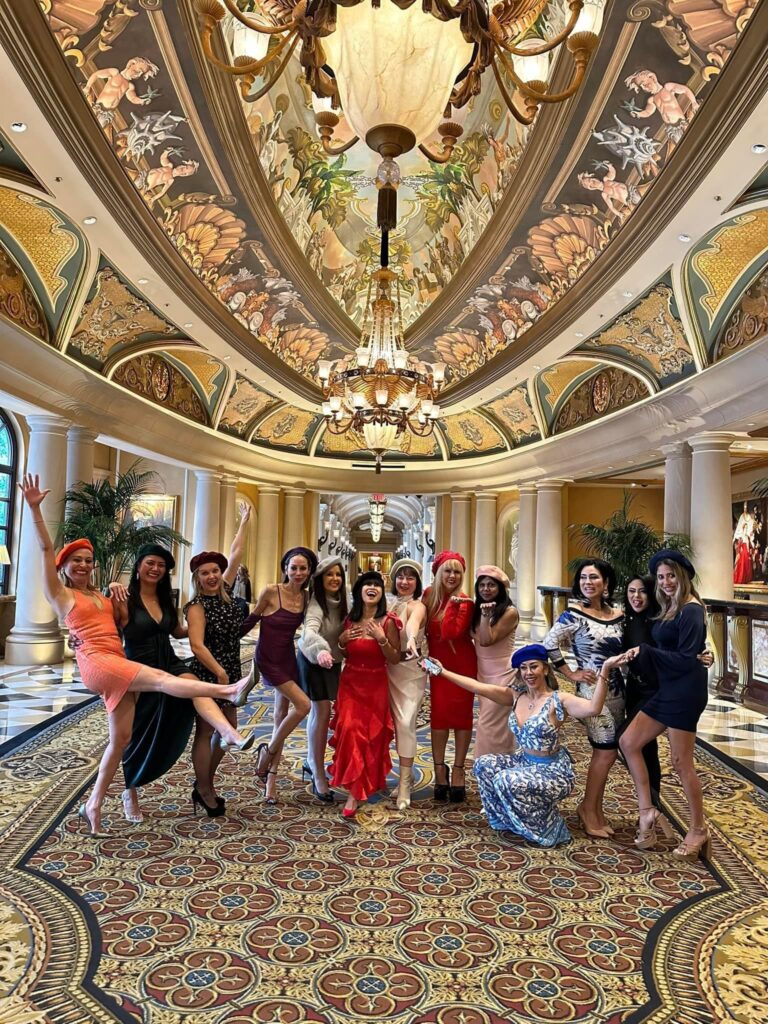 That beret brunch was really a fun way to get into the French bistro spirit! It's always nice to dress up a bit for a special occasion and getting into character made the experience even more enjoyable. Overall, wearing a beret added to the fun of our outing at Bouchon Bristro!