Travel & Sports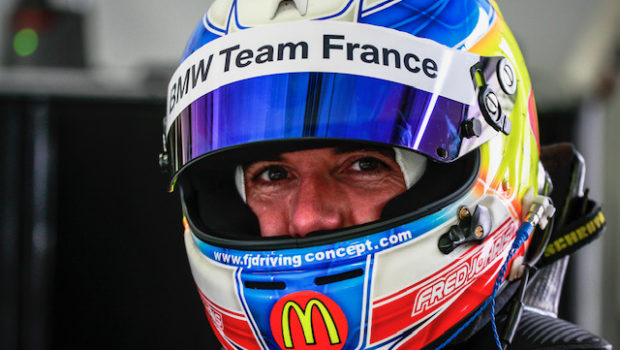 Published on February 19th, 2021 | by Isabelle Karamooz, Founder of FQM
0
Exclusive Interview: Exotics Racing makes the dream of racing enthusiasts come true in Las Vegas
Arriving at Las Vegas Motor Speedway, French Quarter Magazine had the pleasure of talking with Frédéric Johais, a French racecar driver and Vice President of Exotics Racing. Frédéric was kind enough to give us a tour of the facilities and answer our questions.
Johais has worked at the Las Vegas-based racing school since 2013. He raced in karting from 1991 to 1999, reaching the highest level of world class competition at the Karting World Championship in 1999, he raced alongside Fernando Alonso, Kimi Räikkönen and Heikki Kovalainen. In 2000 Johais made his racing debut with the Citroen Saxo Cup.
In 2001, in the Saxo Cup, he finished 3rd overall after winning 1 race, winning the title in the Junior category. In Renault Formula, he obtained his best result at Estoril for the Renault international finals.
In 2002, thanks to Bernard Simmenauer, he reached the French Championship FFSA GT with the Porsche 996 GT3 RS with the McDonald's Racing Team alongside Jean Louis Miloe.
In 2003, he raced in a Porsche 996 GT3 Cup alongside Thierry Rabineau for Nourry French GT3 Championship Competition, finishing 4th overall with 4 podiums and 2 pole positions. He returned to auto racing in 2012 via NASCAR Whelen Euro Series and won the opening race at Tours Speedway.
After finishing his racing career in France, he moved to the United States and raced in Super Late Model, finishing 5th in Las Vegas in 2013, and in the new EXR Series championship he finished 2nd in COTA in 2016.
In 2015, he was on the verge of winning the SKUSA Supernats in Las Vegas, starting from the first row of the final, but he was pushed into the barriers at the beginning. He competed in the GT4 European Series Southern Cup 2017 in a BMW M4 for the BMW Team France alongside Julien Piguet, winning consecutive victories at Magny-Cours.
Knowing that you have the opportunity to drive what are essentially the same cars that have taken part in racing championships is amazing. Exotics Racing makes the dream of racing enthusiasts come true.

An article translated in English by John Wilmot.
Header Photo: Nogaro 2017 BMW Team France. Credit: Exotics Racing.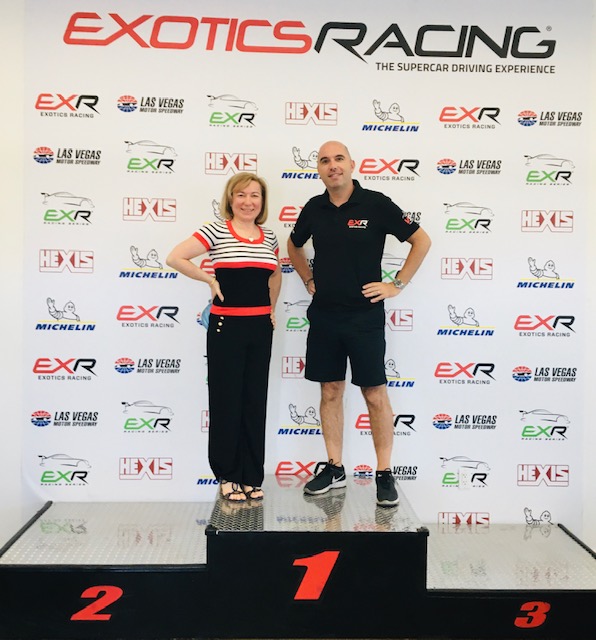 You have been working with Exotics Racing's racecar driving school since 2013, how did your involvement with Exotics Racing start?
It started long before Exotics Racing was even created because Romain, who is one of the Presidents, was racing with me in France in the 2000s, then he set up his driving school in France which is called Cascades Events in which I was already working as a manager for the ride-along. When they decided to move to Las Vegas in 2009, I came to help set up and then they hired me four years later to handle all of the operations.
Exotics Racing celebrated its 10th anniversary in 2019, how important was that year?
It was inevitably a pivotal year, as 10 years is a remarkable accomplishment. It was also the same time that we had just put new operations into place with the kart track which had just opened before that. We had also refocused our activities. After leaving California we really focused on Las Vegas which is better suited to the current market needs. Between the opening in 2009 and 2019, the market in Las Vegas has changed a lot both in terms of activities and in terms of our motorsport activity since we now had more competitors and suddenly we had to adapt.
Tell us about your customers that are registered for your "supercar driving experience." What can I expect when I hit the track? How much time should I allow for the whole experience? Can I drive more than one car?
What you need to know is that we've had more than two hundred thousand customers since we opened in 2009. We were open 7 days a week but now we're only open five days a week due to Covid-19, we soon hope to re-open again seven days a week. As far as our clients are concerned, we have a few who continue to come back after having already been here one or more times, it's around 5 to 10% I believe. As for the majority of the clients, they're mainly tourists who come once when they're in Las Vegas, lot's of Californians. They're one of our customers who come back regularly, closely followed by tourists from all over the United States. We also get a lot of French customers because we're known in France. There are also Brazilian, Mexican, Canadian and Australian tourists… These are our main customers.
As for the experience itself, it usually lasts between an hour and a half to two hours long. We have different sessions during the day. People show up at the track, they get a little technical briefing for about twenty minutes where we explain to them how to drive our supercars on the track, then they have two reconnaissance laps with a professional so they can physically see where the turns are. We show them the benchmarks, where to put on the brakes, the trajectories, etc… Once the theory is acquired, they get behind the wheel with an instructor by their side for a minimum of 5 laps, or else customized with more laps or more cars. Some people can get through the day driving up to 10-12 different cars. That's quite rare however, but along the way, we regularly have clients who come to drive 3-4 cars.
How are things currently going with Covid-19, in terms of clothing and are there several people in the cars?
When we reopened in mid-June 2020, we put a few necessary procedures in place so that it didn't impact the customers experience too much while still protecting them. You may have been able to see it at the reception desk, we put plexi-glass windows in to avoid contact between people, the mask is mandatory in public places, but we've also put a lot of sanitizor stations everywhere. In cars, we disinfect after each customer: the steering wheel, the stick shifts for gear changes, anything that customers can touch during the experience. We also do it for karting. We try to minimize the impact of Covid so that our customers can truly enjoy the experience while still obviously following the Covid-19 protocol. We want our customers to have a good time.
Can they register online or do they have to register on-site?
Both are possible. We have a website www.exoticsracing.com where anyone can book and pay. Promotional offers are also available. It works well, we have roughly 30% to 35% of revenue from the website and we also accept reservations by phone. Our telephone service is available every day in order to make reservations or to ask slightly more complex questions. Of course, customers can also come in directly without a reservation as long as they come between 9:30 a.m. and 4 p.m.
Now let's talk about you, did you always dream of becoming a racecar driver or did the opportunity just arise?
I've always wanted to race ever since I was little. I actually started out in ice hockey, my brother was a professional hockey player and my dad was in the rally world a little bit before I was born. In fact, it happened by accident. I wanted to quit hockey and my parents wanted me to try a new sport. One day, I had this opportunity during an invitation to go karting. My parents took me there and I liked it. So I enrolled in the driving school and then I started doing my first races. Since then, I've continued since I was 9 years old.
How many Grand Prix's have you taken part in? Which teams did you drive in when you were in France?
I still haven't actually quit. Now I compete less often, that's true. I don't necessarily have the time, my last full season was in 2017 when I was driving for the BMW France team. There, we won races, we finished third in the French and European championships in GT4. To sum it up to try to keep it short, I went karting right up to the World Championship level, I won the 24 hours of Le Mans, the European Championship and then I moved on to car racing where I did the Saxo Cup in France for Citroën, the Renault Formula, that's the single-seater, like the small Formulas 3's and the GT's, on to the Porches for several seasons. I then returned to the kart, I regained the 24 Hours of Le Mans at the European Championship, I did NASCAR in France, I did NASCAR in the United States and I competed again the Exotics Racing Series home championship on the West Coast in Texas and California…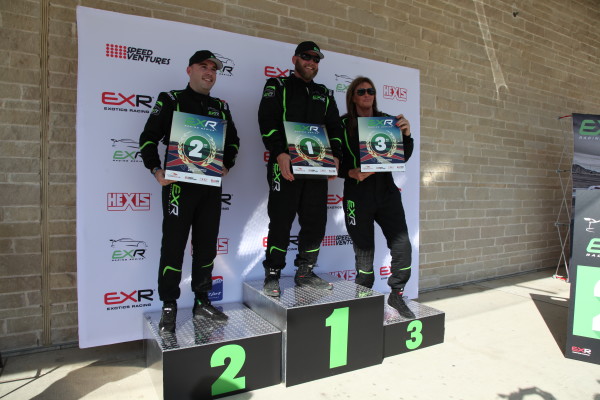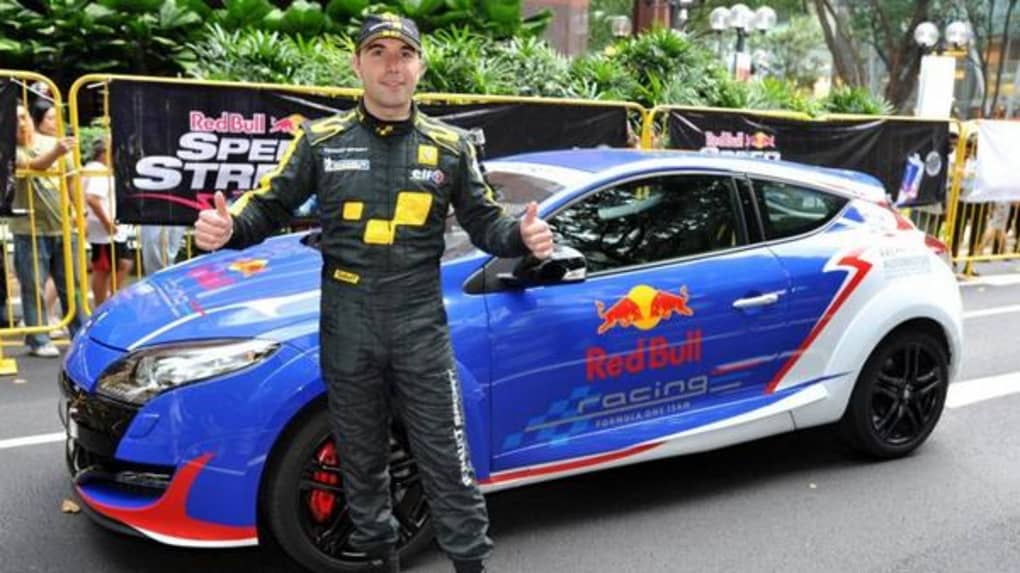 Indeed, you had a very eclectic course, you raced in karting and you raced alongside Fernando Alonso as well as Kimi Räikkönen and Heikki Kovalainen. Where and how did these meetings take place?
In international races, it was in the European Championship in this case, and also in the World Championship, because we all were from the same generation, we were all the same age, it's a little different now because we can go directly to the European Championships and the World Championships, but at the time in karting, it was necessary to qualify. It started with a regional, where we qualified for the national then for Europe and the World. There were a lot of stages with a lot of racers with whom we've had to rub elbows with in Italy, Spain, Belgium and England. This is how I was able to compete against them. Obviously, we had different developments once we integrated into car racing and more or less rapid progress and up to Formula 1 in their case.
Did you reach the highest level of world class at the World Karting Championships in 1999?
Yes exactly. At the World Championships in Mariembourg all seasons in Formula A.
Do you have more fun racing in a single-seater or in an endurance duo with teammates?
I prefer single-seater competitions because for me, this kind of Renault Formula is really the purest side of driving with a lot of downforce compared to a sports car like the Porches etc… The feeling is definitely different and much more pure. For me, I've always liked endurance races. I like the precise teamwork it takes to get good results and also find it's the best for all the drivers. Often when we have to share, we have to find good compromises on the driving position, on the settings of the car, and I have always found that very interesting, whether in kart or in car.
The single-seater, or as you call it, "the sports car," was it used more in France or in the United States?
Most of my career has been spent in France and in Europe. In the United States, I didn't do a single-seater at all, it was only a sports car or a car, but always with a roof so no single-seater.
At one point did you also finally race in a prototype?
Yes, it was in France, on the French Formula tracks. It happened back in 2004, it was very nice, it was about as close to a single-seater as you can get in terms of handling, very light, a lot of speed in the corners, super nice too.
During your career as a racer, had you ever been inspired by a racer or was it someone else?
That's a good question. I've never really been a big fan of motorsport drivers. Obviously when I was little, it was Alain Prost and Schumacherwho were my main influences. As a Frenchman, Prost was also a major influence! I never really identified myself because of the fact that, as you said, I raced with drivers who were F1 world champions and therefore, since I was at their level in kart, it's true that I find it hard to idolize them. I told myself that it was them that I had to beat…
You are a competitor.
Completely.
It is normal at this level. What do you do between your job and driving?
I take care of my children, that takes a lot of time. They're small. Otherwise, I like traveling, and here in Vegas, I'm a huge fan of ice hockey so I follow the Golden Knights.
So, do you continue to skate?
I don't play at all, I rather encourage it. I'd like to but I just don't have the time. Between my job, which is quite demanding, seeing as how I have five departments to manage along with the development of the activities. I really only have two free days a week and I spend them with the kids and I rest, so I'm not really in hockey mode anymore but I like the sport.
Have you finished your career in France as a racer, have you officially moved to Las Vegas?
At the beginning, I thought I could do something with NASCAR since at that time I had just came from NASCAR, but it turned out that it was a little more complicated than I had expected. It was also a lot to come and race in the United States and at the same time I had a lot of work in Las Vegas so I chose the professional option instead of racing because I obviously wasn't getting any younger, I wasn't 20 years old anymore. There wasn't necessarily an outlet so I focused more on my professional side than that of my athletic side. Now, I still do some races every year but it's not my priority anymore.
Good luck and successful continuation.
Yes, thanks.
Magny-Cours GT4 2017 Course 1:
Magny-Cours GT4 2017 Course 2:
NASCAR Tours Speedway 2012 (20'32, 26',29'27):
RoadShow Red Bull – Singapore 2011:
RoadShow Renault F1 Team – Dubai 2009:
Renault Sport Show 2008-2012:
Exotics Racing
6755 Speedway Blvd
Suite A103
Las Vegas, NV 89115
(702) 405-7223