Art & Culture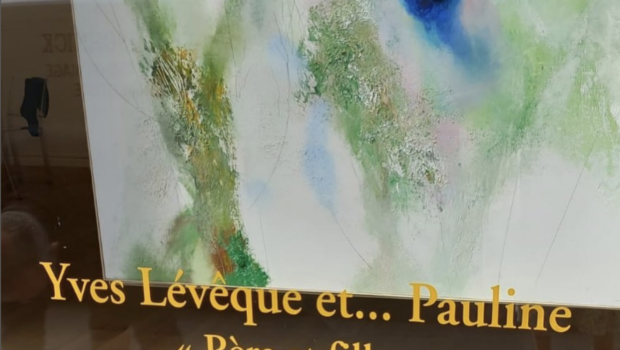 Published on September 11th, 2022 | by Laurence de Valmy
0
Exhibition "Yves Lévêque and… Pauline, father and daughter"
A "father-daughter" exhibition at the Guillaume Gallery (Paris 8th arrondissement) which presents the latest works (paintings and works on paper) by Yves Lévêque and drawings by Pauline Lévêque-Levy, his daughter, from September 1st to October 15th, 2022.
The opening will take place on Wednesday September 14th from 5 p.m. to 10 p.m., in the presence of the artists and as part of the Nocturne Rive Droite.
Yves Lévêque is inspired by Nature. In 1967, he left Paris and moved to the countryside, first in the district of the Yvelines, then in Beauce and finally in Thimerais. It is in this setting, in the heart of nature, that Yves Lévêque has lived for more than thirty years, a relentless worker outside fashions.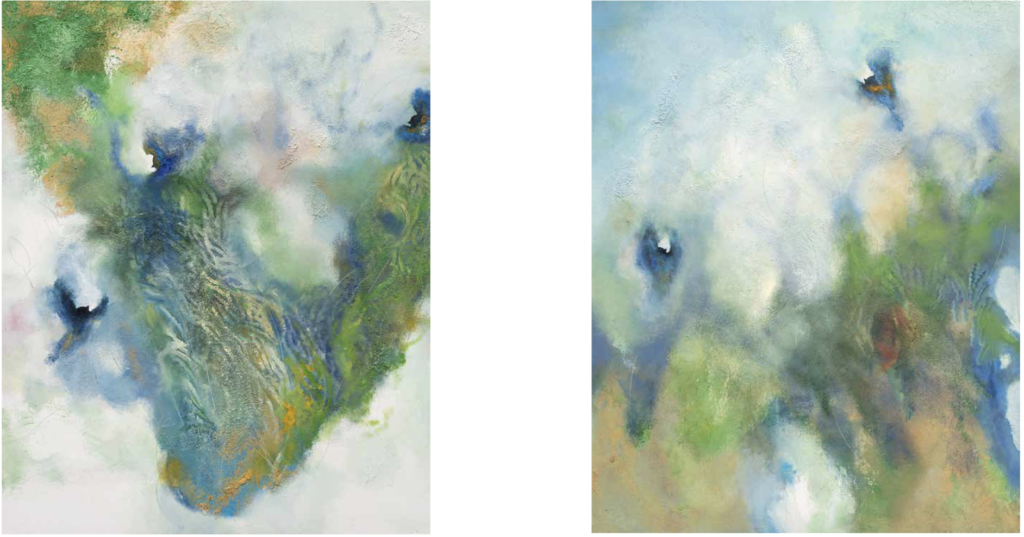 The exhibition catalog is prefaced by Dominique Bona of the French Academy who writes "the visions of Yves Lévêque seem to have their source in the big bang. Basically, he reconnects with a primitive art which is not far from evoking Lascaux, an art which recounts human adventures faced with a world that is both hostile and marvelous, a world where there are strong and weak, rocks and springs, birds and volcanoes. How could we not admire this work, so original and sincere, so powerful, suspended between heaven and earth?"
Pauline Lévêque-Levy, presents drawings inspired by views of Paris and New York where she has lived for several years with her husband, the novelist Marc Lévy, whose last four novels she illustrated.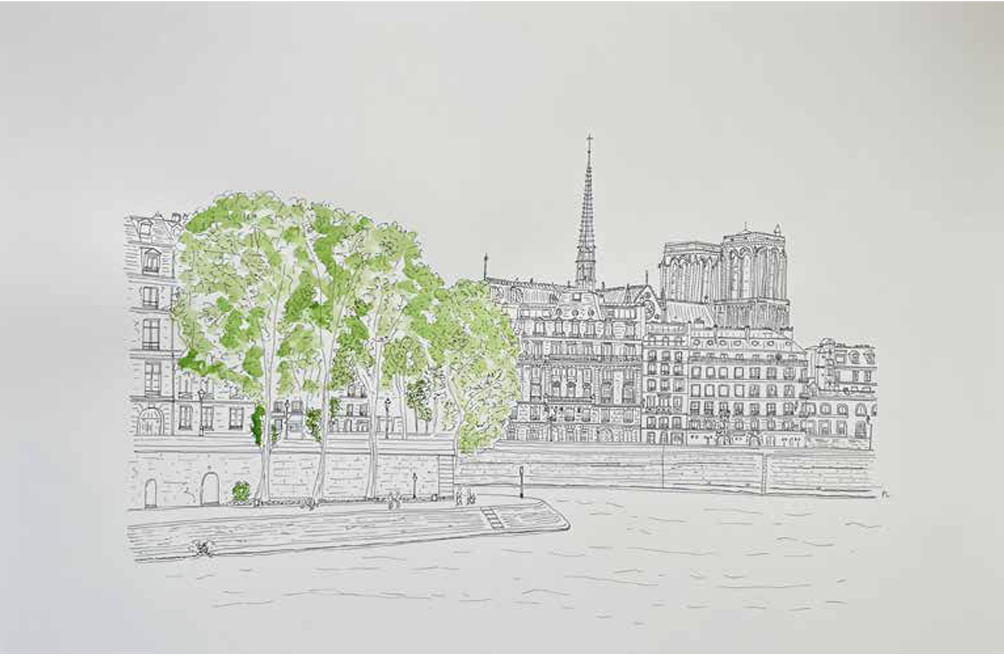 "My father paints trees, fields and birds. I grew up in his studio, doodling on his empty canvas and playing with his tubes of oil paints. I remember the smell of his art. I remember the smell of grass in the morning, the beautiful sky and the strength of the linden trees.
But I'm obsessed with cities. I suffer from vertigo but I love heights. I don't know where that comes from, but the lines and the perspective have always inspired me. It can be a street, a tower, a large building, a small house or a roof. I like the structure and the composition of a city.I like to imagine there is no end. Its horizon is structured, loaded, rugged, rugged. Yet you can still dream."
32 rue de Penthièvre, 75008 Paris