Art & Culture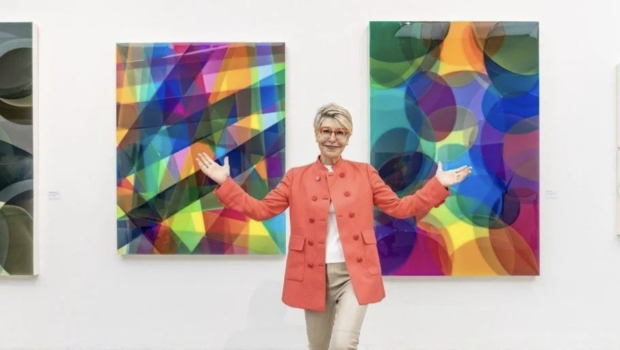 Published on January 6th, 2023 | by Laurence de Valmy
0
Fara Thomas: "Art is a way of seeing the world"
Fara Thomas is an Iranian American abstract artist based in Las Vegas, whose work focus is color. She creates with talent colorful abstract paintings and sculptures which play with reflection and transparency. The artist achieves her goal by using multiple layers of epoxy resin, a technical and time consuming process: a finished painting can have up to 50 layers making each one a unique combination of colors.
"My art is about life, with all its textures and layers, expressing love of the movement, energy and depth that exists in our everyday lives."
Her work is exhibited internationally with gallery representation at Select Gallery (London) Kahn Gallery (London), Thomas Anthony Gallery (Utah) and The Gallery at Four India Street and she's busy working on her 2023 exhibitions in New York, London and Miami.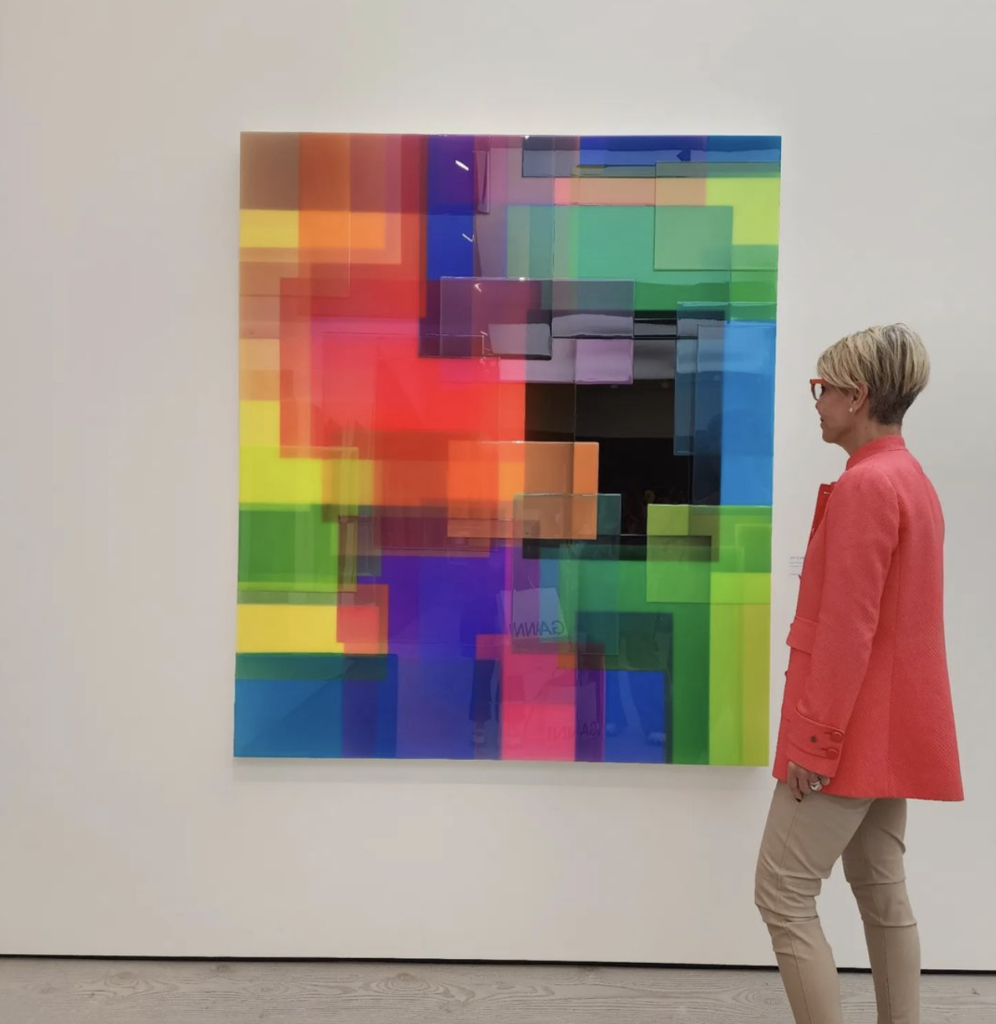 What sparked your interest in the arts and to become an artist? what is your path?
This decision did not come in a structured or carefully thought-out step in my life. My family moved to the U.S. in the late 70 to excel in the new world of opportunity. Following the wishes of my parents I received a post grad degree in a completely different field in addition to pursuing my art passion as a student of the arts and as a representational painter. With years of graduate studies, and after extended years of professional experience in a totally different field of occupation, I had a skiing accident and I was no longer able to work, I turned to my true love of art and my true calling.
For me being an artist isn't just about putting pencil to paper, or brush to canvas. For me, art meant so much more than that. Art is a way of seeing the world, a way of expression, oftentimes a compulsion.
How do you describe your art practice?
Beyond the physical activities of creating art, I am always trying out different ideas – how to push the medium as far as I can, experimenting with different products and tools… and most importantly to always learn new skills, expanding my horizons is my daily personal journey. My creations capture energy, movement, and flow, celebrate my natural curiosity, and create a sense of wonder. I love layering and blending colors and mixing mediums creating magical experiences with my art.
What is your message through your artwork?
My work is concerned principally with color, a sheer delight in the myriad of vivid hues of our environment and highlighted by a critical concern in how we see and experience color, as colors transcend thought, and take us to a place beyond mind and into heart/soul.
My art is about life, with all its textures and layers, expressing love of the movement, energy and depth that exists in our everyday lives."
How does your dual culture influence your work?
My paintings are largely inspired by my education in the West, and my roots and traditions in the East, and the contradictions at play between the two.
Being raised in Iran which has one of the oldest, richest and most influential art heritages in the world, my work chronicles the conversation between tradition and modernity, and I attempt to put forward the idea of modernism and color as a globally interconnected phenomenon. I attempt to compare Iranian and Western critical theory, finding that both similarly test the boundaries of language of color. Thinking of the bazaar in Iran full of texture and color.
What would be your dream project?
Gosh, so many: It would have been nice to work with Zaha Hadid, a revolutionary in architecture, pushing boundaries with her multidimensional and futuristic designs.
I want to create art that inspires people to become better caretakers of the planet or for organizations working to combat climate change.
I would love to design a range of wallpaper, home textiles or tableware for a company that likes to work with and promote their designers, like Anthropologie. Or oooh an album cover!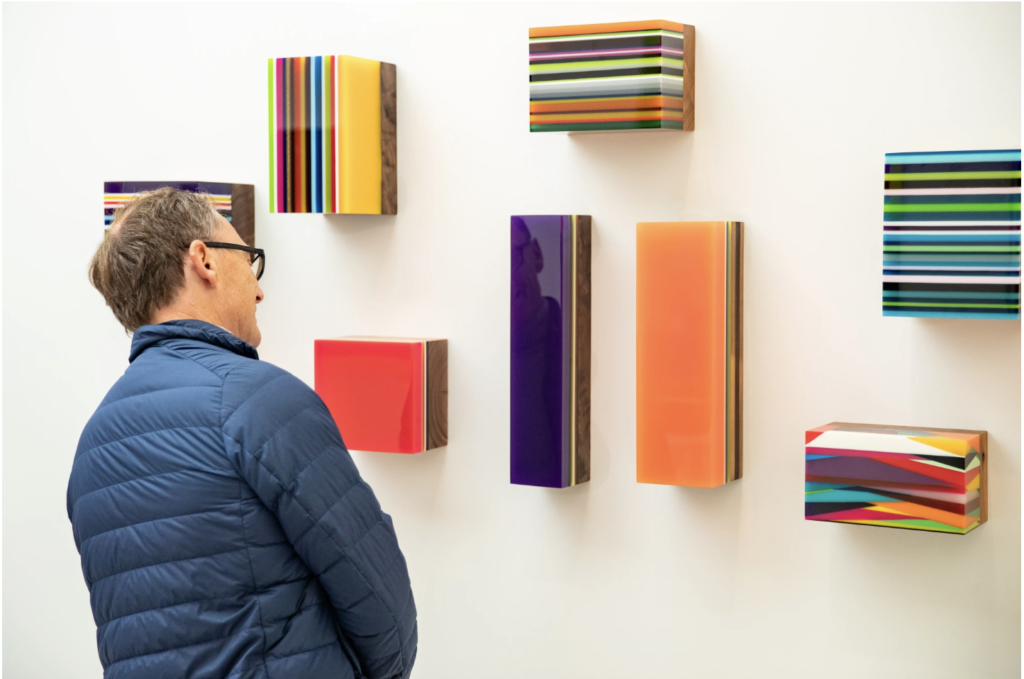 What are your current and upcoming projects?
My pieces take a long time to finalize, each layer takes one day and with pieces that have up to 40-50 layers, planning is very important. I work flat, and since I paint large (sometimes smaller pieces, but not that often) space in my studio is limited.
I am currently working on a couple of projects for two different hotels/resorts in Nevada and Miami in addition to private commissions.
I am planning to be at the Affordable Art Fair in New York City this spring. Planning on my next exhibition at Saatchi during the StArt Fair in October. Scope Art fair during Art Basel in Miami next December.
Follow on instagram https://www.instagram.com/fara.thomas.art/ All photos taken by Dovydas Kaltanas  @pix.dk by courtesy of the artist