Art & Culture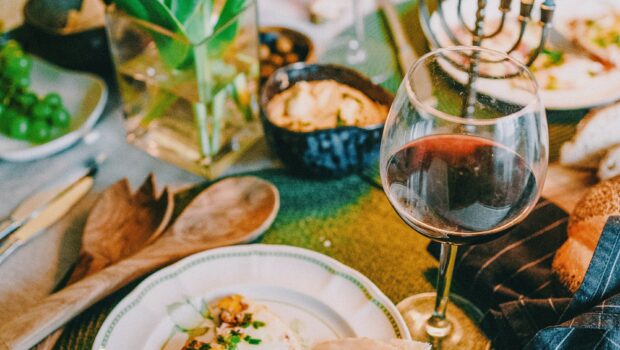 Published on August 18th, 2023 | by Baron Camby
0
Finding Inspiration: Exploring Ketubah Art from Around the World

Deciding on your ketubah art can be both a beautiful and daunting part of your wedding planning. Besides choosing the text, you need to decide on decorations that reflect the love that you both share. The good thing is that ketubah art has evolved from traditional styles and shapes. Your ketubah art can be inspired by the traditions and characteristics of where you live, places you cherish, and even other preferences. In this article, we explore ketubah art from different communities around the world. This is to provide you with much-needed inspiration as you choose ketubah art that reflects your culture, beliefs, your personalities, and what matters to you as a couple.
Traditional Jewish ketubah
While ketubah art has evolved over the years, traditional ketubah designs remain timeless and elegant. They are a way you as a couple can express your pride in your rich Jewish heritage and roots. Traditionally, Jewish ketubah art featured Jewish motifs and symbols, which are still used to date. It is common to see trees and roots such as the famous Tree of Life. This signifies the joining of two families and the beautiful and lasting bond created. Traditional ketubah art also includes other designs and themes such as the Garden of Eden, the star of David, and the temple of Jerusalem among others.
In a modern setting, these historical designs are given a modern touch using modern technology and colors. For instance, you can decide your ketubah to be in your wedding theme colors. You can always find inspiration and even buy traditional ketubah online. Browse a few ideas to see the ones that match your preference, then work with the artist to make it a reality.
Modern Israel Ketubah
If Israel has a special place in your heart, there are different ways ketubah art can help you express this in your Jewish wedding. Take for example an image of an outdoor market that shows the different spices, herbs, foods, and fruits. Besides capturing the beautiful life of the people, it shows the pops of color and atmosphere of the place. Another great way to capture your Israel roots is to paint a life around Jerusalem. Ketubah artists capture this well with the image of the city of Jerusalem complete with bright colors, classic buildings, and nature. This shows the liveliness of the city, which makes it a perfect centerpiece for any home.
Paris Ketubah
Paris is famed as among the most romantic places in the world. And Paris ketubah art helps capture the magic of the city that you can relive every day with your spouse. Paris ketubah art features images of the city such as the beautiful skyline with the Eiffel Tower and the city beneath it. Whether showing the sunrise, sunset, or stars at night, you are likely to appreciate the beauty of the magical city. Being a city of romance, ketubah art also includes images of couples in love inspired by classic French romance. These can be drawn from famous romantic novels, movies, and the like.
Asian Ketubah
It is amazing how Asian artists use ketubah art to highlight the beliefs, culture, life, and philosophies of the Asian people. A good example is capturing the spirit of yin Yang in ketubah art. This shows the contrasting opposites of a couple, but also the energy each brings to build a harmonious and peaceful relationship. Asian Ketubah artists also do a good job of capturing amazing landscapes of the region. For instance, get inspired by the studding landscape of Mount Fuji or the Shanghai Subway. Also, get inspired by ancient Japanese art such as folding paper cranes. An image of paper cranes in different colors is a great ketubah design for minimalist couples who choose to show their simplicity and love.
Hindu Ketubah
Indian ketubah art draws inspiration from the life and traditions of the people. It is common to see henna ketubah art inspired by the importance of henna in Indian culture. Henna is believed to bring good luck and health, which explains why it is widely used in Indian weddings. Ketubah art in India also features plants and flowers that are important in culture and traditions. For instance, floral-themed ketubah can be inspired by the sacred lotus to show fertility, beauty, and prosperity for the couple.
Welsh ketubah
Exploring Welsh ketubah can help you celebrate your Whale culture and roots or your admiration for the Celtic style. Ketubah art from this part of the world features symbols and styles that have been a part of the people for years. For instance, they include the dragon to showcase the rich history of the Whales. For the couple, it can be a sign of strength and inspiration for love in the marriage.
Conclusion
A ketubah not only presents a legal document but also an artwork that represents the couple and what they hold dear. That is why it is important to find something that helps you to celebrate your union for days to come and beautify your home while at it. Looking at the different inspirations above, you are sure to find something that speaks to you.