French Classes
FRENCH OVER ZOOM
GROUP CLASSES : September 14th – October 26th
Registration opens August 26th
These courses consist of two one-hour class per week for six weeks (total of 12 hours).
$480 (+ textbook ) (+ membership)
Location : Via Zoom (Las Vegas Time)
Not sure what class you should register in? Email-us at contact@frenchquartermag.com
---
Beginner (Textbook Vite et Bien 1, lessons 1-10)
Wednesday 6:00 – 7:00 PM
Saturday 10:00 – 11:00 AM
---
Intermediate 1 (Textbook Vite et Bien 1, lessons 10-20)
Dates to be determined
Intermediate 2 (Textbook Vite et Bien 2, lessons 1-10)
Dates to be determined
---
Advance 1 (Textbook Vite et Bien 2, lessons 10-15)
Dates to be determined
Advance 2 (Textbook Vite et Bien 2, lessons 15-20)
Dates to be determined
---
FRENCH OVER ZOOM
INDIVIDUAL INTENSIVE (1 student) CLASSES : August – October
Available for all levels of French
Improve your French skills with a private instructor when it is convenient for you ! Start at any time. These private courses consist of two or three hour class per week at your convenience.
$40 per hour (+ textbook) (+membership)
Location : Via Zoom (Las Vegas Time)
FRENCH OVER ZOOM (PERSONALISED) is offered if you live far from the state of NEVADA or have a busy schedule.
---
Choose your textbook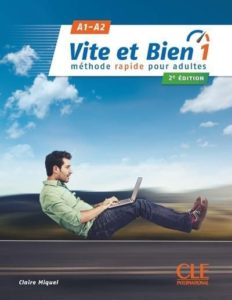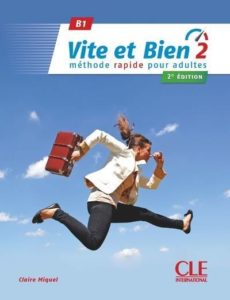 Vite et Bien 1 (Beginner Class and Elementary Intermediate Class)
Vite et Bien 2 (Lower and Higher Intermediate Class)
---
When you select a course, you become a member of our learning program and of our online magazine (www.frenchquartermag.com). You will be invited to all of our social events for free, receive our free newsletter and enjoy other membership benefits:

– Exclusive benefits from French Quarter Magazine partner organizations (see member discounts page)
Choose your membership
Yearly membership option:
---
If you are already a member and have not completed our membership form or would like to update your information, please fill out the form.