Gastronomy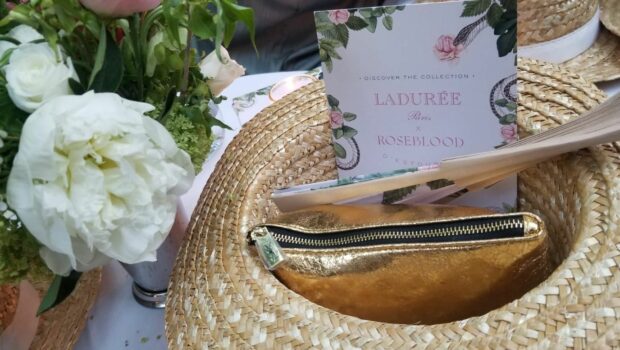 Published on May 17th, 2023 | by Isabelle Karamooz, Founder of FQM
0
From Macarons to Rosé: Ladurée and Château d'Estoublon's Unique Partnership Offers an Unforgettable Experience
Indulge yourself in the magical world of French delicacies and fine wines with Ladurée Paris x d'Estoublon collaboration! My friends Gwen and Rebecca attended the exclusive event at Ladurée's New York location last May 11th and had an unforgettable experience. And they're eager to share every detail with you!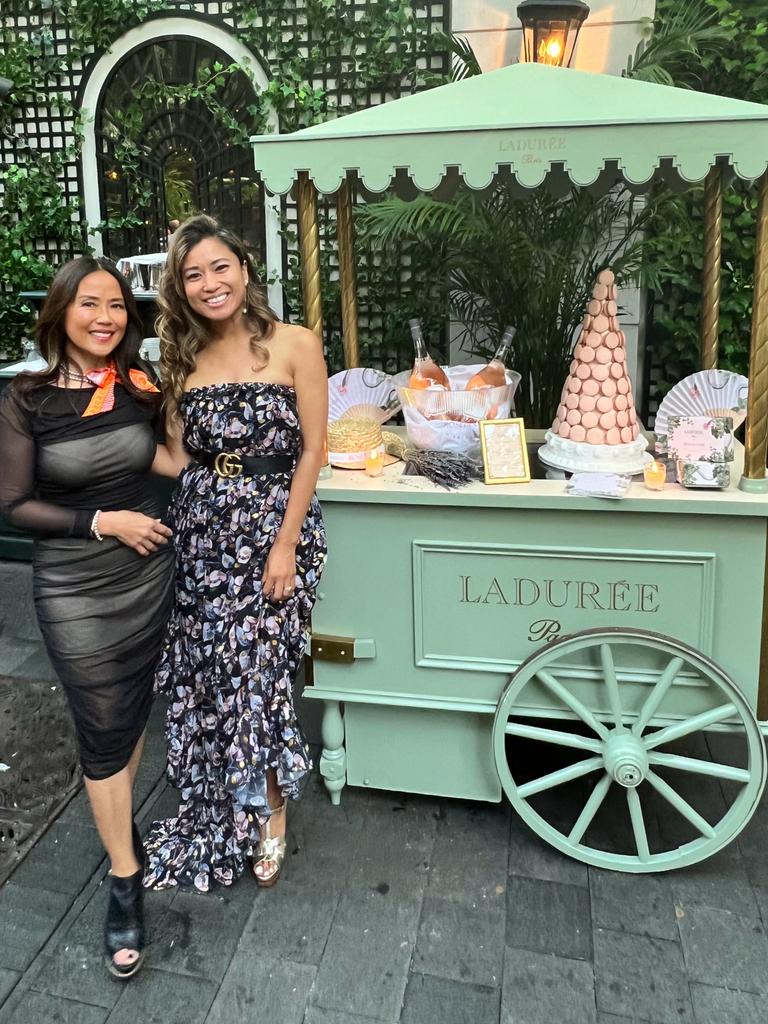 Photos Credit: Gwen. Selma Optique (https://selimaoptique.com/)
Ladurée's iconic macarons and Château d'Estoublon's Roseblood Rosé wine took center stage at the party, which was a feast for the senses. But it wasn't just about the food and drinks. The CEO of Ladurée USA, Elisabeth Holder, and Ladurée's notable PR team, Céline Kaplan and Gabrielle Vera Thompson, graced the event with their presence. And of course, many clients and fans of the iconic brand were also in attendance.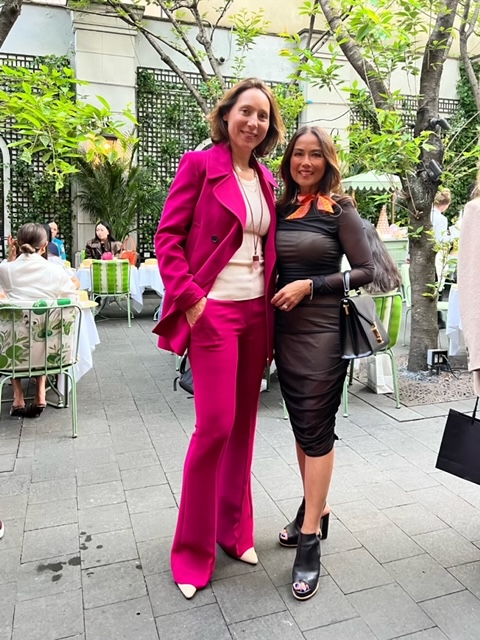 Photos Credit: Gwen. Artist Diedre Featherstone (http://featherstonedesign.com/about/deirdre/)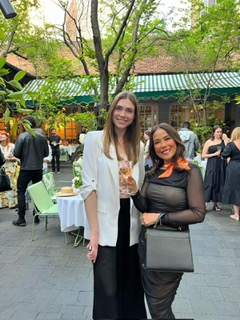 Photos Credit: Gwen.
My good friend Gwen has expertly captured the sophisticated and elegant atmosphere of the party in breathtaking photos that we are eagerly sharing with all of you. The event was nothing short of extraordinary, offering not only a delightful culinary experience but also the opportunity to mingle with the crème de la crème of personalities in this charming and enchanting city.
For those of you who have yet to experience the splendors of the Big Apple, we urge you to add a visit to Ladurée in New York to your itinerary. Nestled within this magnificent city, Ladurée embodies elegance and sophistication, offering a delectable array of delights that will transport you to a world of culinary bliss.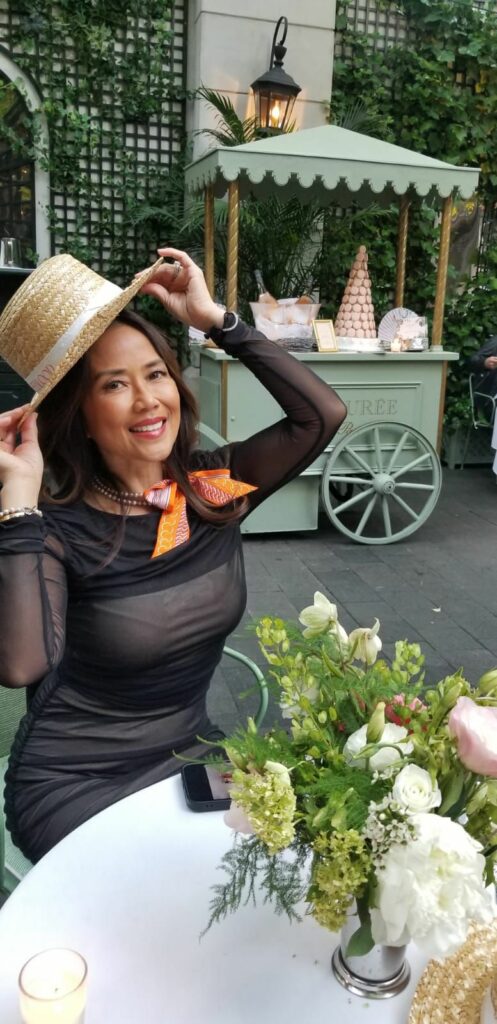 Photos Credit: Gwen.
Château d'Estoublon, the renowned Provençal private vineyard and member of Comite Colbert, teamed up with Ladurée to create a unique collection. The exclusive collection features not just the Roseblood Macaron, but also Ladurée's specially designed gift box, perfect for giving as a present or for indulging yourself.
The Roseblood Rosé wine and cocktails are available exclusively at Ladurée's Soho, North Beverly Drive, DC, and Miami locations. And for those who want the full experience, the exclusive Roseblood Ladurée High Tea is available at select locations. The collaboration between Château d'Estoublon and Ladurée is an unforgettable experience that should not be missed.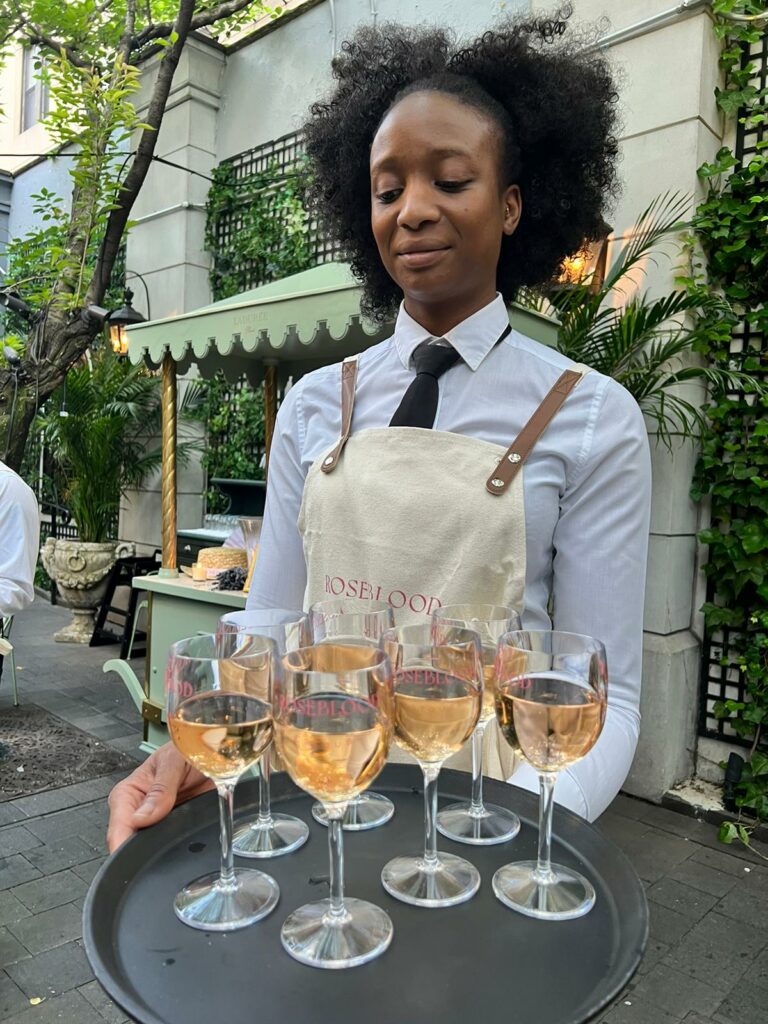 Photos Credit: Gwen.
But let's not forget the woman behind it all, Carla Bruni-Sarkozy. The former supermodel, French pop star, mother of two, and former First Lady is also making a name for herself in the wine industry. Her Provençal private vineyard, Château d'Estoublon, partnered with Ladurée to create an exclusive collaboration featuring Roseblood Wine. The result? Exquisite and unique, a balance of sweet and floral flavors that are worth trying.
Carla Bruni-Sarkozy is a woman to watch. She's making her mark in the fashion and wine industry, and her partnership with Ladurée is just one example of her excellence. So the next time you're sipping tea at Ladurée, take a moment to appreciate the woman who helped make your experience that much more special.
Ladurée and Château d'Estoublon's collaboration is a match made in heaven. The blend of Ladurée's expertise in French pastry and Château d'Estoublon's excellence in wine-making has created an unforgettable experience that combines taste, luxury, and elegance.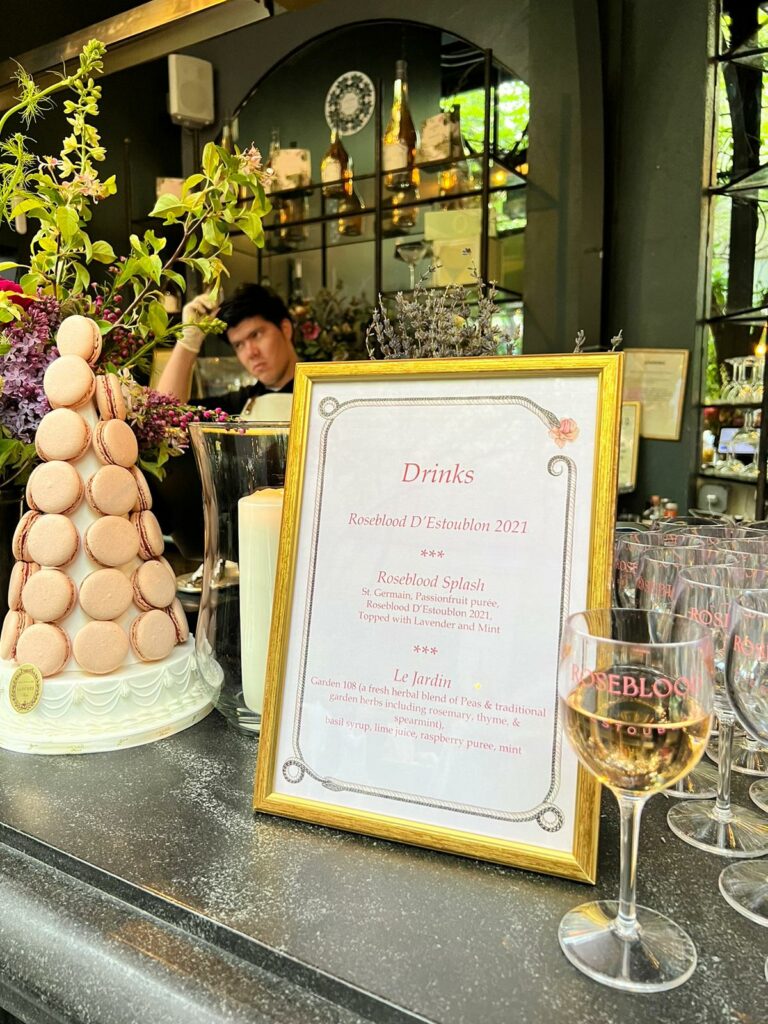 And with Carla Bruni-Sarkozy at the helm of Château d'Estoublon, this collaboration is more than just a marketing gimmick. It's a testament to the passion and dedication of those who strive for excellence in their craft.
So whether you're a fan of Ladurée's iconic macarons or a wine connoisseur looking for your next great discovery, be sure to check out Ladurée's exclusive collaboration with Château d'Estoublon. Trust us, your taste buds will thank you.
Header Photo Credit: Gwen