Art & Culture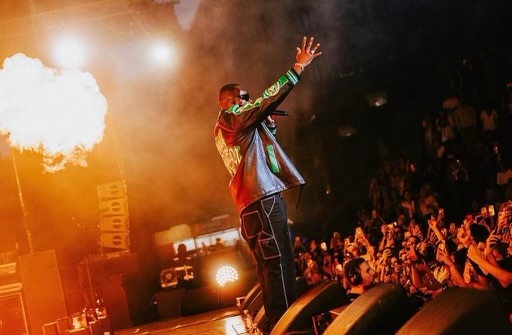 Published on October 13th, 2023 | by Isabelle Karamooz, Founder of FQM
0
GIMS: The French Rap Sensation Bringing Afro and Middle Eastern Flavors to the US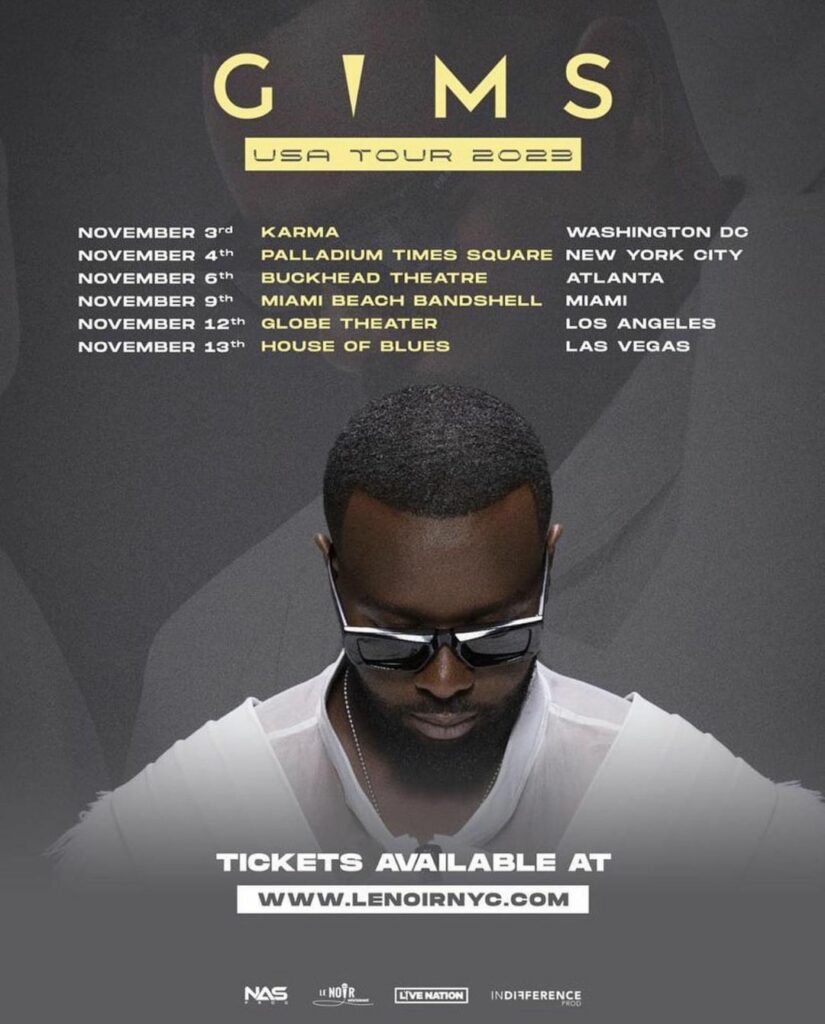 Get ready to experience an electrifying musical journey as the renowned French rapper and songwriter, GIMS, embarks on a major six-date US tour this November. Brought to you by LeNoir Entertainment, this tour promises to be a spectacular showcase of GIMS' diverse musical style, which effortlessly spans genres from Hip Hop to Pop, RnB to Reggaeton, all while drawing inspiration from Afro and Middle Eastern influences. In this article, we'll delve into the exciting details of the tour and what makes GIMS a true superstar in the global music scene.
The tour kicks off in Washington DC on November 3rd at KARMA, followed by an unforgettable night in New York City on November 4th at PALLADIUM TIMES SQUARE. Atlanta will groove to GIMS' beats on November 6th at the BUCKHEAD THEATRE, and Miami's vibrant music scene will come alive at the MIAMI BEACH BANDSHELL on November 9th. The West Coast won't be left out, as GIMS takes the stage in Los Angeles on November 12th at the GLOBE THEATRE, followed by a thrilling finale in Las Vegas on November 13th at the HOUSE OF BLUES.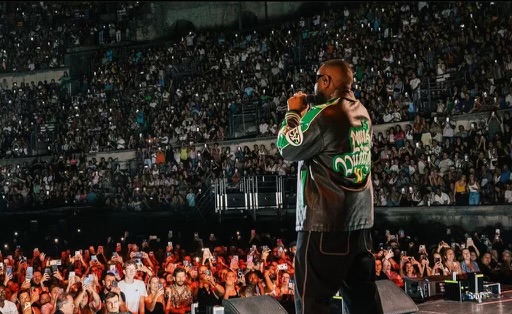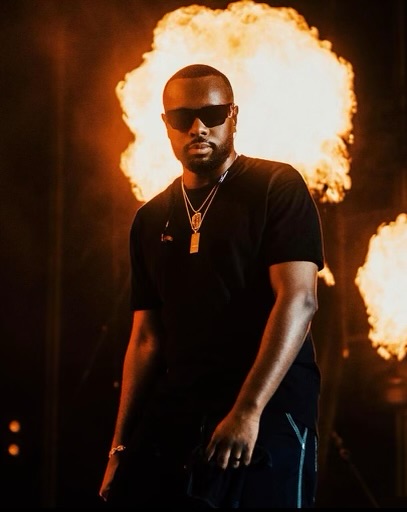 GIMS, whose real name is Gandhi Alimasi Djuna, is a French-Congolese superstar rapper who has taken the music world by storm. With a musical journey that started as part of the rap group Sexion d'Assaut, GIMS has since developed a successful solo career with major releases that have captivated audiences worldwide. What sets GIMS apart is his ability to seamlessly blend different musical genres and influences, creating a unique sound that transcends borders.
Photo Credit: Codepuk studio
GIMS' music is a testament to his multicultural background and experiences, incorporating Afro and Middle Eastern elements that add a distinct flavor to his tracks. His collaborations with some of the biggest names in the music industry, including Pitbull and Lil Wayne, have further solidified his status as a global music icon.
GIMS' musical journey is deeply rooted in his family's musical heritage. His father, Djanana Djuna, is the singer of Papa Wemba's Viva La Musica troupe, and GIMS arrived in France in 1988 at the age of two with his parents, who were then foreigners. GIMS' stage name, "Gims," is a nod to Asian cinema and the world of martial arts, reflecting his eclectic taste and influence.
About LeNoir Entertainment:
LeNoir Entertainment, a New York City-based full-service lifestyle and entertainment production company, is the driving force behind GIMS' US tour. Their expertise in talent tour management, branding, marketing, promotion, and artist development has positioned them as industry leaders in organizing multi-city North American tours featuring international pop stars. LeNoir Entertainment's mission to "Entertain, Inform, Inspire" aligns perfectly with their commitment to diversifying entertainment events in the USA and Canada, creating unforgettable experiences for both artists and fans.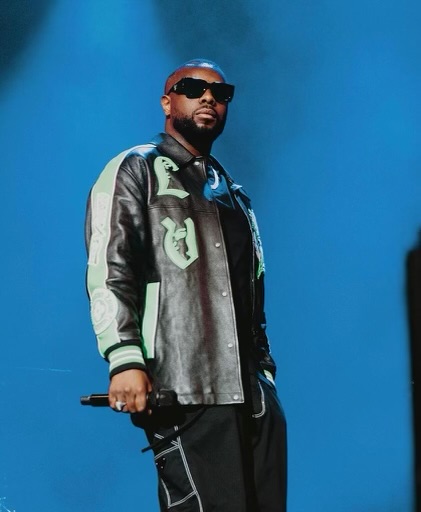 Ticket Information:
Don't miss the chance to witness GIMS live in concert during his US tour.
Tickets for all dates are available HERE: https://lenoirnyc.com/upcoming-events
French Quarter Magazine (FQM) has a special promo code FRENCHQUARTER for its readers to purchase tickets at a discount.
Stay tuned for an exciting Game Contest announcement on FQM, where you could win two complimentary tickets to one of GIMS' electrifying performances. Follow French Quarter Magazine on social media for details on how to enter the contest.
Family-Friendly Entertainment:
GIMS' US tour is an event for music enthusiasts of all ages, making it perfect for a family outing. However, it's important to note that children under the age of 16 must be accompanied by an adult to attend the concerts, ensuring a safe and enjoyable experience for everyone.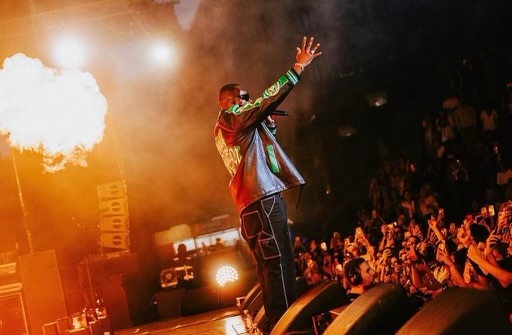 Social Media Engagement:
To stay updated on all things GIMS and the upcoming US tour, be sure to follow LeNoir Entertainment, GIMS, and French Quarter Magazine on their respective social media platforms. You won't want to miss any exclusive behind-the-scenes content, two ticket giveaways, and exciting announcements related to the tour.
Links:
In addition, you can check out the official tour video teaser on YouTube here,offering a sneak peek into the electrifying performances you can expect.
Media Contact:
For any media inquiries or further information about the tour, please contact SpLAshPR AGENCY, represented by Claire Arnaud-Aubour. You can visit their website at https://www.splashpragency.com for more details.
Header Photo Credit: Codepuk studio