History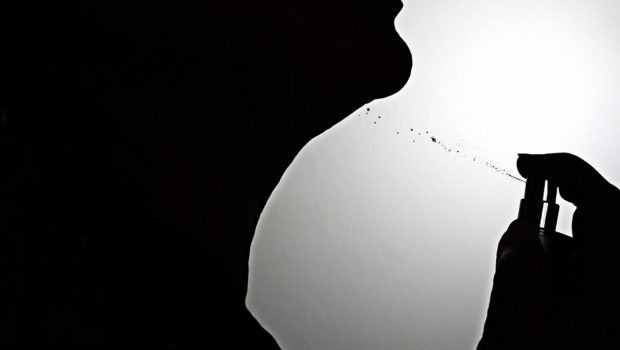 Published on August 13th, 2021 | by Isabelle Karamooz, Founder of FQM
0
[:en]Historian and Author Karl Schlögel's Interview With French Quarter Magazine[:fr]Interview de Karl Schlögel, Historien et Auteur, par French Quarter Magazine[:]
[:en]The Scent of Empires by Karl Schlögel is the story of two revolutionary perfumes (Chanel No. 5 and Red Moscow) and their creators at the centre of a gripping of olfactory history of the 20th century. Both perfumes have roots in Tsarist Russia, in particular in a fragance developed by two French perfumers, Ernest Beaux and Auguste Michel. A story of power, intrigue and betrayal which focuses on Chanel No. 5 and marked its 100th anniversary on 5th May 2021 and the Soviet perfume Red Moscow. As a passionate history buff, I was delighted when I received an e-mail from Karl Schlögel's publicist to introduce me with this amazing book that I had the pleasure to discover and that I am eager to present through an interview Q&A.
Header Photo Credit: Pixabay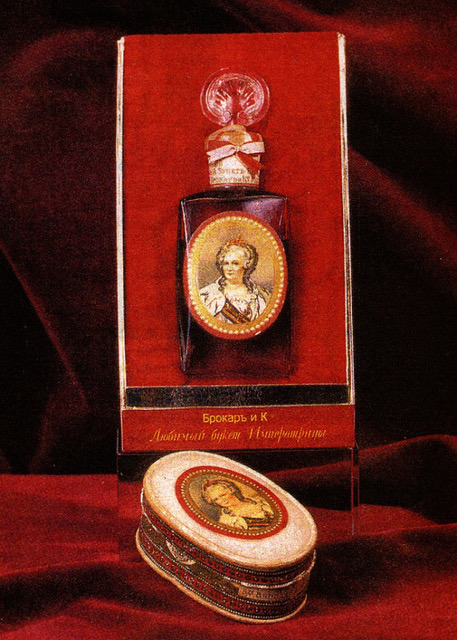 Some of our readers will soon discover your new book « The Scent of Empire » Can you tell us a bit about it?
I had never before written about smell, scent and fragrances. My earlier books are about the history of Central and Eastern European cities like Riga, Odessa, Czernowitz and others, and mainly about Russian history in the 20th century, about Saint Petersburg during the Russian revolution, about the Great terror during Stalin's time. My view of history is above all focusing on locations, places, sites. I believe that history "takes place," is not just a series or chronology of events. Now, this book is about two perfumes: Chanel No. 5, famous, well known in the West and Red Moscow, very popular in the former Soviet Union, but practically unknown in the West. The strange thing is, that they both come from the same origin, from a prerevolutionary brand, and I tell the parallel stories of both fragrances after the revolution. I think you can show the history of the 20th century embodied in one drop of a fragrance.
What made you decide to write it?
When I did my studies in the Soviet Union in the 1980s, I noticed a very specific smell at important and festive events – in the opera, in concerts, in inauguration ceremonies and the like. I discovered that this was the scent of Red Moscow, and I tried to find out where it came from. And – very important – living in devided Berlin, and crossing the wall, you always noticed two different scentscapes in West and East. So it became clear to me, that scentscapes have something to do with political hemispheres.
What is one of the most interesting things you learned in doing research for your book?
I learned that there are hidden continuities which are surprising: the continuity of scent of fragrances in a world of discontinuity, disruption, revolution, and that there are parallels which one would not expect: the parallel ambitions of creating beauty in two entirely different, even antagonistic political and cultural systems like the Soviet world and the West.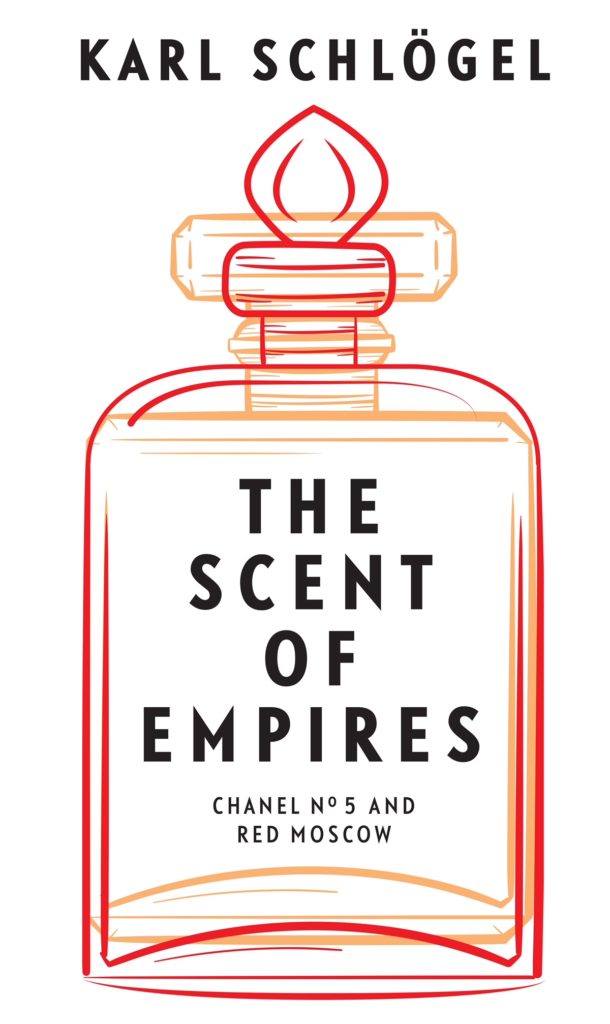 What's the role of an historian today? What are your field of specialities and interests?
Historians have to tell the story – which may seem quite clear and quite simple, but in fact it is a very hard job as we can see just in this moment: there are competing interpretations in open societies, and there is the threat of rewriting the past by political authorities as is the case in Putin's Russia today – but not only there. Historians all over the world have to fight and engage to deliver open, uncensored discourses.
To someone who does not know much about the Romanov dynasty, how would you define this family? The legacy of the Romanovs? How is the last Russian royal family remembered in Russia?
The Romanov dynasty come to power after the so called « time of troubles » in the early 17th century and was in power up to the Russian Revolution in 1917, the family of the last czar was murdered in 1918 by the Bolsheviks. In the Soviet historiography and public perception the Romanov dynasty was the representation of the ruling, oppressive class, at the top of the Russian Empire. Only after the fall of the Soviet Union were the physical remnants of the executed family discovered in the Urals and transfered to the former capital Saint Petersburg.
If you had to highlight one of the turbulent events and high politics of the twentieth century, what would it be?
I think that World War I was the seminal catastrophe, followed by a fragile interwar peacetime, ending with World War II with millions of victims, and the turmoil of the European civilization, represented by the unprecedented crimes and genocide of the Nazi regime.
Let's talk about the two of the world's most celebrated perfumes you are featuring in your book, Chanel No. 5 and Red Moscow…
In 1913, on the occasion of the 300th anniversary of the Romanov dynasty a perfume was created by French company located in the Russian Empire. After the revolution, one creator returned to France, where he met Gabrielle « Coco » Chanel, who decided to market his composition; the other perfumer stayed in Soviet Russia and helped to reconstruct the branch of cosmetics and fragrance in postrevolutionary Russia. The careers of both of them ended quite differently: Ernest Beaux became one of the most famous figures in the French perfume industry, August Michel disappeared in the turmoil of the purges in Stalin's time. We do not know what happened to him. But there is also a parallel between the careers of Coco Chanel and Polina Molotova-Zhemtshushina, who led the Soviet perfume industry for years. Coco Chanel collaborated during the German occupation of Paris with the Germans, Polina Molotova-Zhemtshushina belonged to the inner circle of Stalin, but at the end of his rule she was accused of being a « nationalist » and « Zionist » and sent to the Gulag, where she remained until Stalin's death. So the book is also about scentscapes, luxury and power.
What do you hope readers will remember after reading your book?
That the world is very complex and that you have to use all your senses in order to perceive and to understand what happens. We have to use all our senses : eyes, ears, taste, smell and touch for the visual, the audible, the olfactory scents and the physical environment.
Are you an author that interacts a great deal with your readers?
I think so. I receive numerous letters from readers who tell me that they are happy and even grateful that there is a historian writing about the elementary, everyday experience and the importance of scent for our memory and social behavior. One kind reader even sent me a flacon of Red Moscow, perfume which she had bought 50 years ago, with a dedication to the author.
[:fr]The Scent of Empires de Karl Schlögel, c'est l'histoire de deux parfums révolutionnaires (Chanel n°5 et Red Moscow) et de leurs créateurs au centre d'une saisissante histoire olfactive du XXe siècle. Les deux parfums ont des racines dans la Russie tsariste, en particulier dans un parfum développé par deux parfumeurs français, Ernest Beaux et Auguste Michel. Une histoire de pouvoir, d'intrigue et de trahison qui se concentre sur Chanel n°5 et qui a fêté son 100e anniversaire le 5 mai 2021 dernier et le parfum soviétique Red Moscow. Passionnée d'histoire, j'ai été ravie de recevoir un e-mail de l'attachée de presse de Karl Schlögel pour me présenter ce livre étonnant que j'ai eu le plaisir de découvrir et que j'ai hâte de présenter à travers une interview Q&A.
Photo Crédit d'En-tête : Pixabay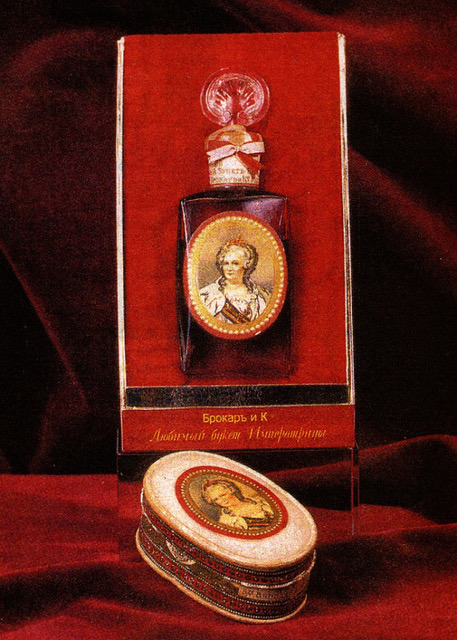 Certains de nos lecteurs découvriront bientôt votre nouveau livre "The Scent of Empire." Pouvez-vous nous en dire quelques mots ?
Je n'avais encore jamais rien écrit sur les odeurs, les parfums et les fragrances. Mes livres précédents portaient sur l'histoire de villes d'Europe centrale et orientale telles que Riga, Odessa, Tchernivtsi et bien d'autres, et surtout sur l'histoire de la Russie au XXème siècle, sur Saint-Pétersbourg pendant la révolution russe, et sur la Grande Terreur à l'époque stalinienne. Ma vision de l'Histoire est avant tout axée sur les lieux, les endroits, les sites. Je crois que l'Histoire "a lieu," qu'elle n'est pas seulement une série ou une chronologie d'événements.
Ce livre parle de deux parfums : le célèbre Chanel No 5, bien connu en Occident, et Red Moscow, très populaire dans l'ancienne Union soviétique mais pratiquement inconnu à l'Ouest. Ce qui est étrange, c'est qu'ils ont tous deux une marque prérévolutionnaire comme origine commune, et je raconte les histoires parallèles de ces deux parfums après la révolution. Je pense que l'Histoire du XXème siècle peut être contenue dans une goutte de parfum.
Qu'est-ce qui vous a décidé à écrire ce livre ?
Lorsque je faisais mes études en Union soviétique dans les années 1980, j'ai remarqué un parfum très particulier lors d'événements importants et festifs, que ce soit à l'opéra ou lors de concerts, cérémonies d'inauguration, etc. J'ai découvert qu'il s'agissait du Red Moscow, dont j'ai tenté de découvrir l'origine. Et, fait très important, lorsque l'on vivait dans le Berlin divisé et que l'on passait le mur, on ne pouvait manquer de remarquer que les paysages olfactifs à l'Est et à l'Ouest étaient très différents. Le lien avec leurs hémisphères politiques respectifs m'a alors semblé évident.
Quelle est l'une des choses les plus intéressantes que vous ayez apprises en effectuant les recherches pour votre livre ?
J'ai appris l'existence de surprenantes continuités invisibles, telle que l'odeur des parfums, dans un monde de discontinuité, de perturbation, de révolution. J'ai aussi découvert des similitudes auxquelles l'on ne s'attendrait pas, des ambitions parallèles visant à faire naître de la beauté dans deux systèmes politiques et culturels entièrement différents, voire antagonistes : l'Est et l'Ouest.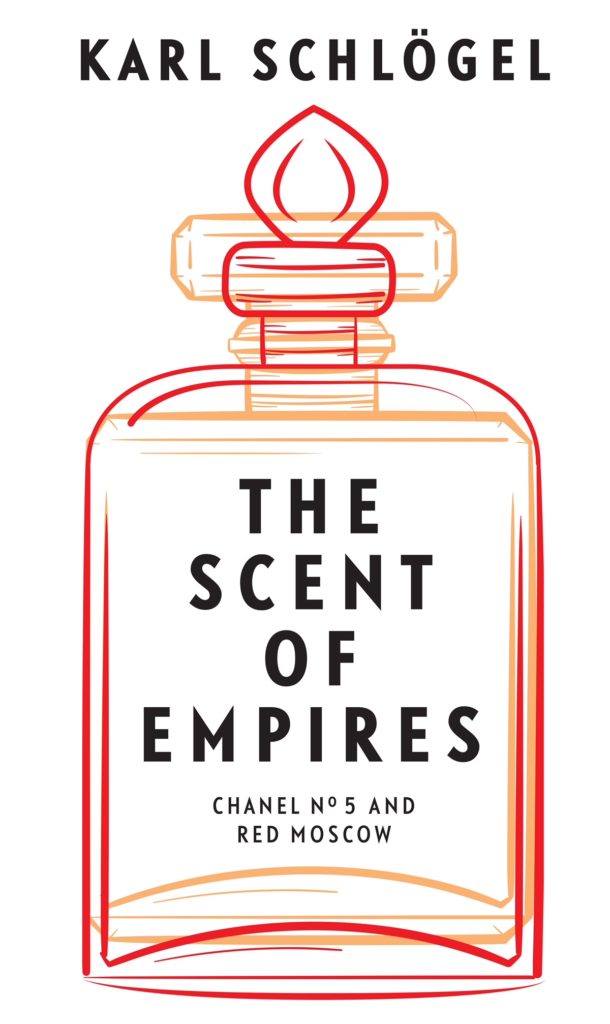 Quel est le rôle d'un historien aujourd'hui ? Quels sont vos domaines de prédilection et vos centres d'intérêts ?
Les historiens se doivent de raconter l'histoire, ce qui peut sembler une tâche très simple et limpide mais qui, comme nous pouvons le voir en ce moment, est un travail très difficile. Il existe en effet des interprétations concurrentes du passé dans les sociétés ouvertes et la menace d'une réécriture de l'Histoire par des autorités politiques, comme c'est le cas de nos jours, entre autres, dans la Russie de Poutine. Les historiens du monde entier doivent se battre et s'engager pour tenir des discours ouverts et non censurés.
Pour quelqu'un qui ne connaît pas bien la dynastie des Romanov, comment définiriez-vous cette famille ? Quel est l'héritage des Romanov ? De quelle manière se souvient-on de la dernière famille royale russe en Russie ?
La dynastie des Romanov est arrivée au pouvoir à la fin du "Temps des troubles," au début du XVIIème siècle, et y est restée jusqu'à la révolution russe de 1917. La famille du dernier tsar a été assassinée en 1918 par les bolcheviks. Dans l'historiographie et la perception publique soviétiques, la dynastie des Romanov représentait la classe dominante et oppressive située au sommet de l'Empire russe. Ce n'est qu'après la chute de l'Union soviétique que les dépouilles de la famille exécutée ont été découvertes dans l'Oural et transférées dans l'ancienne capitale, Saint-Pétersbourg.
Si vous deviez retenir l'un des événements politiques marquants du XXème siècle, quel serait-il ?
Je pense que la Première Guerre mondiale a été LA catastrophe majeure du siècle. Elle a été suivie d'une période de paix fragile, l'Entre-deux-guerres, qui s'est terminée par la Deuxième Guerre mondiale et ses millions de mort, théâtre du bouleversement de la civilisation européenne incarné par les crimes et le génocide sans précédent perpétrés par le régime nazi.
Parlons à présent de Chanel n° 5 et Red Moscow, deux des parfums les plus célèbres au monde et sujets de votre livre…
En 1913, une société française installée dans l'Empire russe créa un parfum en l'honneur du 300ème anniversaire de l'accession au pouvoir des Romanov. Après la révolution, l'un de ses créateurs rentra en France et fit la rencontre de Gabrielle "Coco" Chanel, qui décida de commercialiser sa création. L'autre parfumeur resta en Russie soviétique, où il participa à la reconstruction de l'industrie cosmétique et de la parfumerie dans la Russie postrévolutionnaire. Les carrières de ces deux parfumeurs se sont terminées de manières très différentes : tandis qu'Ernest Beaux est devenu l'une des plus célèbres figures de l'industrie française de la parfumerie, August Michel a disparu dans la tourmente des purges staliniennes. On ignore totalement ce qu'il est devenu.
Il existe également un parallèle entre les carrières de Coco Chanel et de Polina Molotova-Jemtchoujina, directrice de l'industrie soviétique de la parfumerie pendant de nombreuses années. Alors que Coco Chanel collabora avec les Allemands pendant l'occupation de Paris, Polina Molotova-Jemtchoujina, qui faisait partie du cercle intime de Staline, fut accusée dans les dernières années de la présence de celui-ci au pouvoir d'être "nationaliste" et "sioniste," et envoyée au goulag. Elle y resta jusqu'après la mort de Staline. Ce livre parle donc également de paysages olfactifs, de luxe et de pouvoir.
Qu'espérez-vous que les lecteurs retiennent après avoir lu votre livre ?
Que le monde est très complexe et qu'il faut utiliser tous ses sens pour percevoir et comprendre ce qui s'y passe. Nous devons utiliser la vue, l'ouïe, le goût, l'odorat et le toucher pour appréhender non seulement ce qui est visible, audible et olfactif, mais également notre environnement physique.
Êtes-vous un auteur qui interagit beaucoup avec ses lecteurs ?
Je pense que oui. Je reçois de nombreuses lettres de lecteurs qui me disent qu'ils sont heureux et même reconnaissants qu'un historien parle de la vie quotidienne ordinaire et de l'importance des odeurs dans nos souvenirs et notre comportement social. Une aimable lectrice m'a même envoyé un flacon de Red Moscow qu'elle avait acheté il y a 50 ans, avec une dédicace à mon intention.[:]