Art & Culture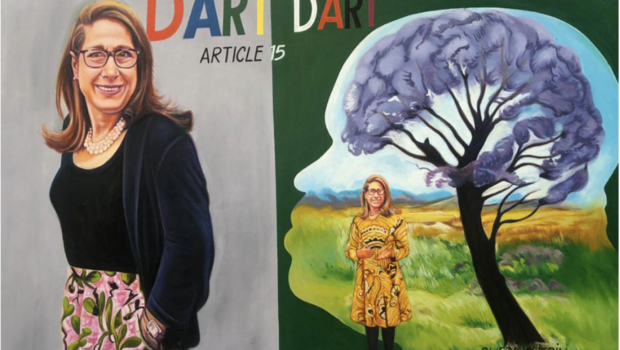 Published on October 8th, 2023 | by Laurence de Valmy
0
How Gallery Article 15 supports Congolese artists
The African art market has witnessed substantial expansion in recent times, driven by multiple factors. Among these, the rise of a fresh cohort of African artists and the growing appetite for their creations among collectors from the West stand out prominently. Furthermore, the enhanced accessibility provided by digital platforms and the support from galleries based in the USA or Europe has facilitated the broader dissemination of African art, extending its reach to an unprecedented global audience.
Gallery Article 15, situated in the historic Georgetown neighborhood of Washington, DC, is one of the galleries specializing in African art, with a focus on contemporary Congolese art. It boasts an extensive collection of artwork by emerging, mid-career, and established Congolese artists. 
Founded in 2022 by Elizabeth Jaffee, Gallery Article 15 has a unique origin story. Elizabeth's journey into the world of contemporary Congolese art began in 2008 while she was a Foreign Service Officer at the U.S. Embassy in Kinshasa, DRC. Over the years, she built an impressive private collection of contemporary Congolese art. In December 2021, she curated her first exhibition titled "We are Congo," which achieved remarkable success. This success led Elizabeth to establish Gallery Article 15, solidifying her dedication to Congolese art and culture. Elizabeth continues to maintain a strong connection to the DRC through frequent travel.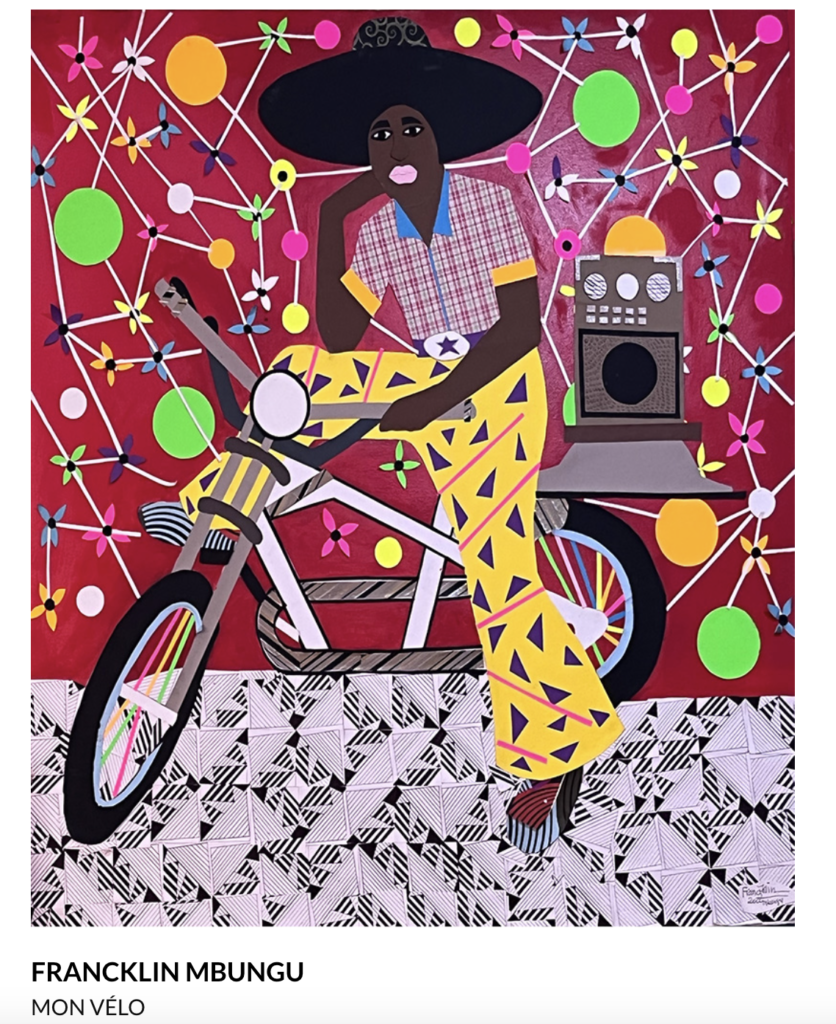 Currently, the gallery's featured exhibition is titled "Funky Town: An exhibition of works by Francklin Mbungu," which will run until November 3, 2023. Francklin Mbungu's creations stand out as exceptionally distinctive within the realm of contemporary Congolese art. Crafted with meticulous precision, he employs intricate hand-cut paper techniques on canvas, frequently enhancing the compositions with the addition of string or ribbon, thus imbuing them with a captivating sense of volume and texture. His artistic narratives gracefully weave together scenes from everyday life in Kinshasa and the rich tapestry of the country's mythology. Mbungu's subjects often grace his canvases in flamboyant attire, evoking a stylish nod to the fashion trends of the 1970s.
Francklin Mbungu is scheduled to participate on October 12th in a talk in collaboration with the Federation of the Alliances Françaises in the USA which is a great opportunity to learn more about the artist.
Alongside its ongoing exhibitions and a vast inventory of original pieces, Gallery Article 15 actively promotes Congolese art and culture through special events and programs. Notably, a significant portion of the gallery's design and promotional materials are created in the Democratic Republic of Congo (DR Congo).