History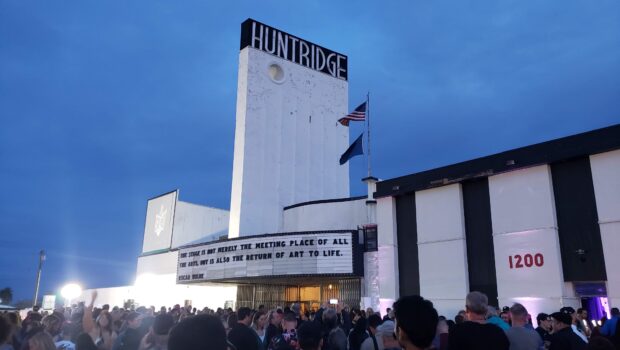 Published on May 7th, 2023 | by Leigh Rogers
0
Huntridge Unrequited
Recent press surrounding the Huntridge Theater, and brief public tours by current ownership, feature talking points which appear to change the narrative of the past eight years.
Official word is that the owner closed on the property in 2021. Yet their original announcement of having closed on the Theater was in 2015, confirmed in writings of the company. The motivation for this apparent, concerted effort is a mystery. Obviously one of the dates is incorrect. Equally odd is the apparent dismissal of the origin story of the theater, a story which would seem to be an asset.
Built before the Strip existed, during the Nazi occupation of Paris and extreme rationing of wartime America, the most expensive and renowned theater architect of the era was hired to design the Huntridge's elaborate, streamline moderne construction. With 950 seats, almost ten percent of the area population would have to buy tickets to fill it.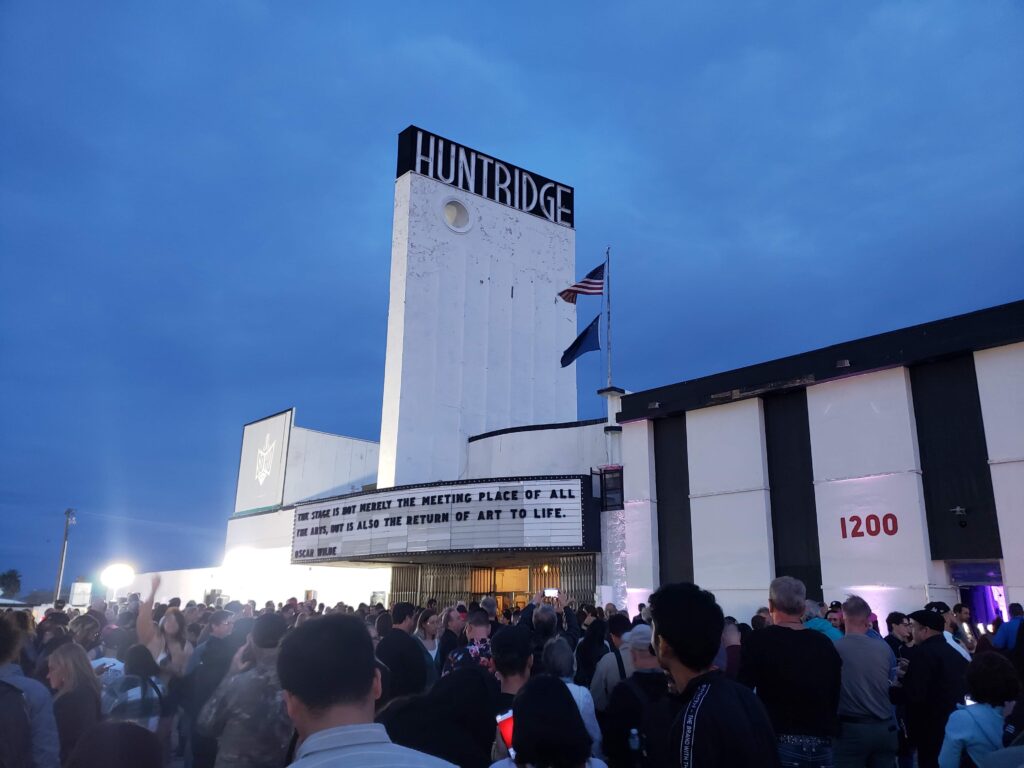 This puzzling development and naming, and that of Maryland Parkway at the same location and time, triggered two generations of Las Vegas historians to chase the ghosts. Elizabeth von Till Warren, who authored Huntridge Theater's successful application listing it with the National Trust for Historic Preservation in 1992, was followed up by her son, the Consul of Monaco, publishing a thorough origin narrative, "The Huntridge Covenant," in 2015.
When General John C. Frémont in 1844 labeled the site on his map that would become the world's most visited city, it read for the first time, "Las Vegas." Frémont himself was the son of French Emigré to Canada, Charles Frémont, who taught English to other French immigrants.
When asked about the French influence on Las Vegas culture, most historians refer to a later time, when the Las Vegas Strip was made famous by bedazzling French production shows, including Folies Bergères, Lido de Paris, Jubilee, and of course Casino de Paris, where queen of the showgirls, Line Renaud, reigned for many years beginning in 1963.
But even Madame Renaud reminisced, on the occasion of the 2017 exhibit opening featuring Liberace's jewels at the Paris Museum of Modern Art, that the original French Grand Dame of Las Vegas came even earlier, before air conditioning, in 1925. Celebrated author and poetess Louise de Vilmorin had left The Little Prince author Antoine de Saint-Exupery at the altar, when she headed to Nevada. She later wrote how she was inspired by the spirit of the people of the desert southwest and Las Vegas, where she lived until 1931. Louise later became an important fiber in the cultural fabric of France.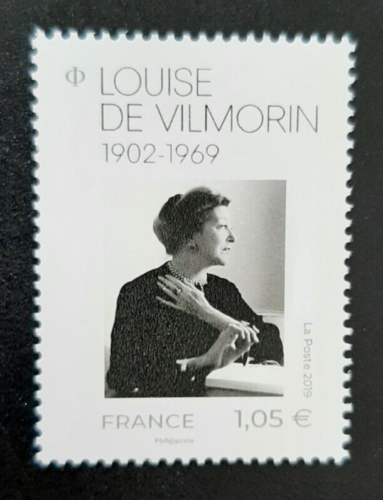 But why did Louise come to Las Vegas nearly 100 years ago? Because she had married, in Paris, the largest land heir in southern Nevada. He would become owner of more of the Las Vegas Strip than anyone in history, and its first developer, Henry Leigh Hunt. The Hunt dynasty had sprung from Henry's father, an international empire builder and advisor to Teddy Roosevelt, Leigh S. J. Hunt. The father had been first to envision and promote the Las Vegas Strip, his syndicate purchasing over 4,000 acres along what was then called Highway 91. The funds to do so came from partnering with Emperor Gojong of Korea, creating Oriental Consolidated Mining, in future North Korea. Leigh Hunt compounded that fortune by creating Egyptian Long Staple Cotton, on the banks of the Nile in the Sudan, with help of famed French botanists Henri and Philippe de Vilmorin.
Leigh Hunt maintained his Las Vegas holdings despite depression losses, but died in 1933, still promoting what he referred to as the coming resort center of the world. His son Henry, then living in Paris, was divorced from, but still close to Philippe de Vilmorin's daughter, Louise. Leigh Hunt's most loyal partner, banker Harry Fessenden Meserve, had assured Henry Hunt's situation during the depression years, recruiting him to head National City Bank New York's trust department in Paris. As World War II simmered, Henry became instrumental. When the Nazis marched on Paris, Meserve tasked him with the escape of key French citizens. The family which Henry helped to escape Hitler were direct descendants of an original American, and pride of France, the Marquis de Lafayette.
Photo of Henry Leigh Hunt By Consul of Monaco Collection
Appreciation of the War Department, and those he aided, afforded Henry Leigh Hunt the ability to construct the Huntridge, Maryland Parkway and Huntridge neighborhood, on his return to Las Vegas in 1941. Huntridge was named by Henry, for his father Leigh Hunt. In developing Huntridge, Henry sought to create a cultural environment which might attract his former wife, whom he still loved, back to Las Vegas. She never returned. Henry returned to France in 1962. His grave is not far from Louise's, near Versailles.
"When love touches history, events of the past belong to the present." ~ Louise de Vilmorin
Ownership of the Huntridge Theater did not respond to our requests for interview.
Huntridge Theater. Header Photo Credit: Consul of Monaco Collection