Art & Culture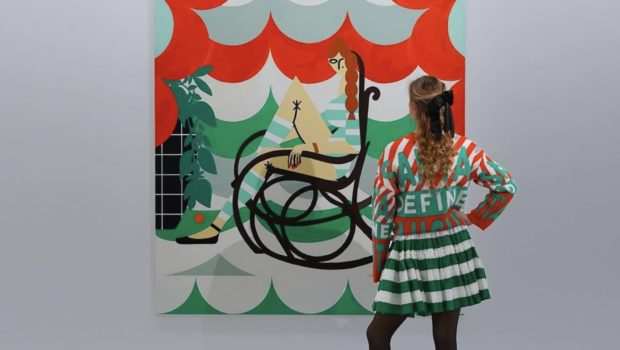 Published on January 31st, 2023 | by Laurence de Valmy
0
Interview with the founder of the Instagram account Match with Art
Social media platforms have attracted a new audience for art galleries and art institutions and impacted how they communicate. Content creators have become real public relations actors in the art world and Instagram is one of their favorite platforms. The Instagram account Match with Art created by Salomé is part of this new generation: with more than 20,000 followers and nearly 500 publications, Match with Art has found its audience and is in full growth. Her approach? To create visuals combining a work of art and a full portrait of herself, dressed in an outfit inspired by the work. She takes advantage of her platform to share the story of the work  in the legend and thus contributes to the democratization of art in a playful way.
She shared with us her journey, her passion for art and her ambitions for the future.
Cover photo Artwork by Fara Atassi at the Picasso Museum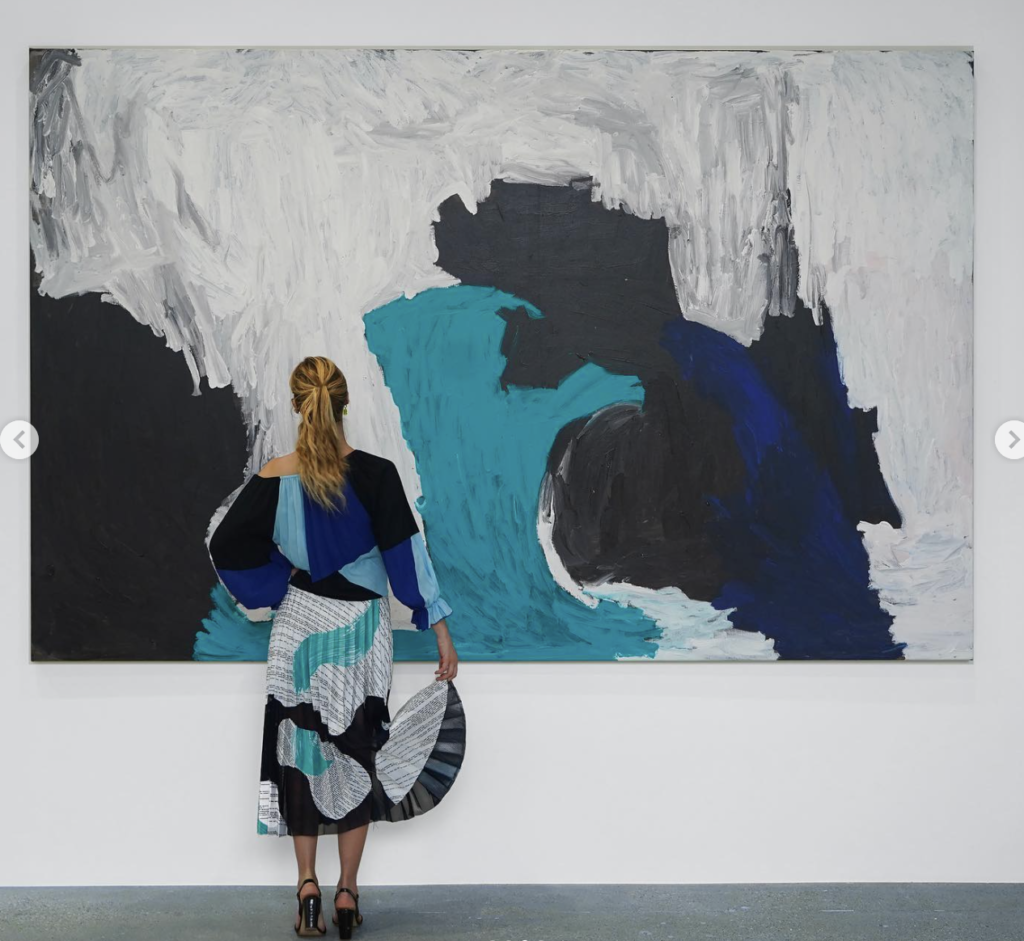 What was your background before creating Match with Art?
I started with marketing studies in the luxury sector which led me to realize that art was the ultimate luxury. I started to work in the press department of Drouot then of an art club. I completed my education with studies in the art market while creating Match with Art to share my exhibition visits. I observed that most of the time, the only tangible thing that we can bring back from an exhibition, especially in a museum, are the photos.
I had read an article that stated that people tend to stop on an art image more if someone is present in front of the work. The presence of an audience demystifies the aura that art can have. However, this principle of taking photographs of the public in front of works of art had already become too common and used by institutions. I saw that matching was something that was popular in other universes and I wanted to do it for art.
I developed this activity in parallel with my work and in 2022, I chose to really get started while continuing to work freelance. I have had several collaboration contracts with brands and institutions and my schedule is full in the coming months, I am delighted.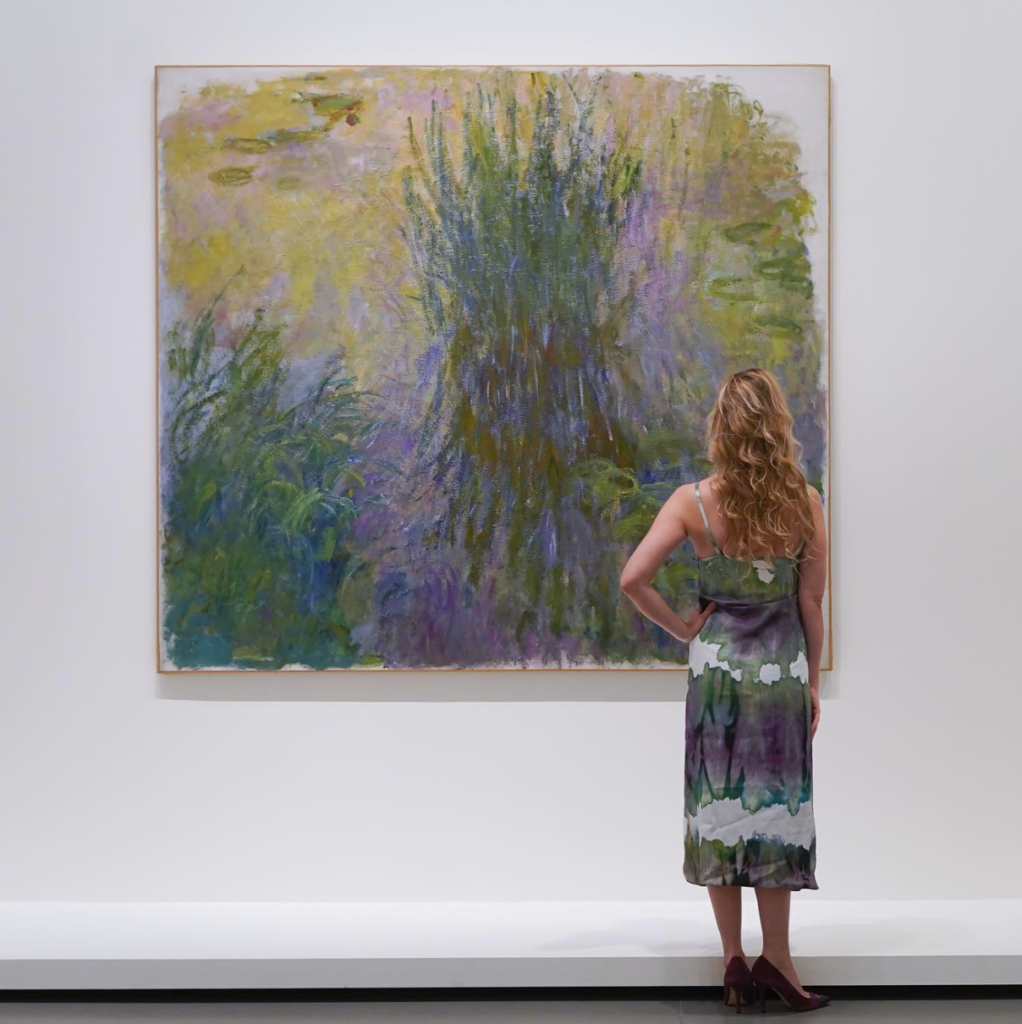 How do you take these photos and how do you source the outfits?
Everything starts from the artwork, I identify those that I want to highlight according to the news. I then go on site to locate the artwork, check the feasibility and finally, I look for the appropriate outfit. I collaborate with multi-brand platforms that lend me the clothes. These are not created for the occasion, it is really a research work to find the right pieces.
Finally, I take the photograph, preferably at off-peak hours. I make about thirty shots, to choose the best possible. Finally comes the editing part of the image to refine its aesthetics.
Writing the caption is a part in itself: my goal is to share relevant and important information in a simple way. I do a lot of research and I simplify the vocabulary so that everyone can understand it, not just art historians. I put anecdotes, information that we will not read everywhere. Funny stories, details about the life or work of the artist are what interest people the most.
Why did you create this account? What do you want to convey through it?
This account has a dual purpose: to capture the attention of people already interested in the arts, and to attract a new audience more into fashion. While some will first stop at the work of art and then look at the outfit, others will do the reverse. They will be drawn to the idea of ​​matching a work, and then look at the work that inspired it.
The ultimate goal is to encourage people to go to cultural places to see the work with which I have matched my outfit. My mantra could be:"Push the doors, art awaits you!"
What are your upcoming projects ?
I start the year with partnerships with the Hôtel de Caumont (Aix en Provence) and their Yves Klein exhibition, then I go to Switzerland for an exhibition at the Geneva Art Museum and finally to Nice for another institution. I have also highlighted exhibitions of contemporary artists of which I am a fan, such as that of the artist Farah Atassi at the Picasso Museum. I have other projects in the making but it's too early to talk about them.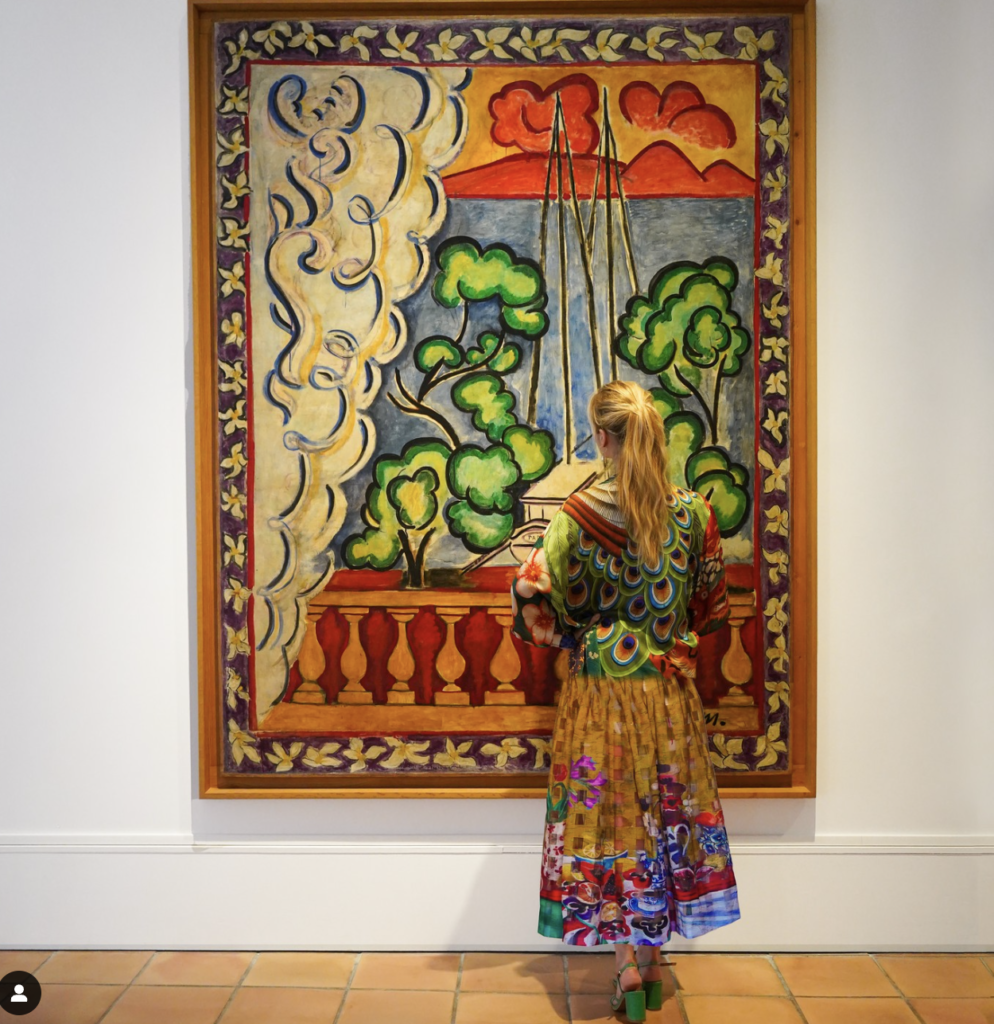 What are the challenges of this new profession?
Promote the profession of content creator and demystify what we do and the price of our services. It is still very new for many institutions and galleries.
Communicating with accounts like mine helps break the very elitist image of this sector. Pushing the door of an art gallery is often an intimidating experience. My goal is to simply talk about the works to make people want to go see the exhibitions, whether they are novices or experienced amateurs.
What is your dream project?
I would love to collaborate with an American museum! I am of course also interested in projects at the crossroads between fashion and art. My objective would be to support contemporary creation.