Travel & Sports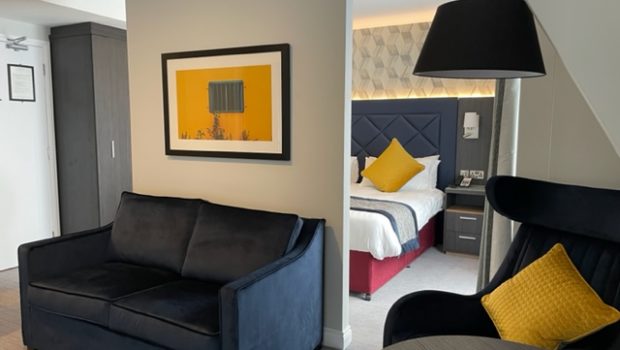 Published on September 11th, 2022 | by Isabelle Karamooz, Founder of FQM
0
Ireland: My Fabulous Stay at the Camden Court Hotel, an Emblem of Hospitality!
In late July, I had the pleasure of exploring the city of Dublin, where I set my sights on the beautiful Camden Court Hotel. Having recently undergone a superb renovation, this establishment features an urban chic style as well as a remarkable culinary experience. Come explore with me!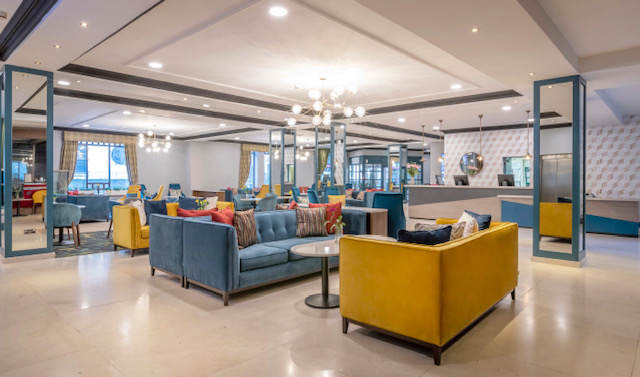 Dublin has changed since the last time I visited the city. It has beautiful gardens, museums and theatres, but it's the everyday things in Ireland's capital, like sitting in a local pub and having a pint, shopping on Grafton Street and visiting great attractions and museums such as the Irish Literature Museum near the Camden Court Hotel, that make many tourists happy.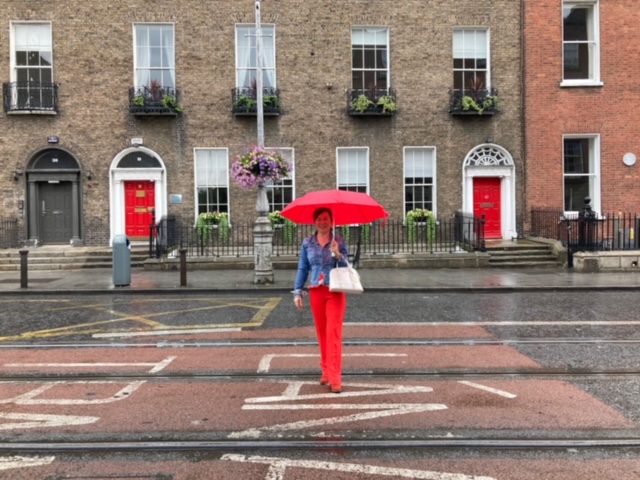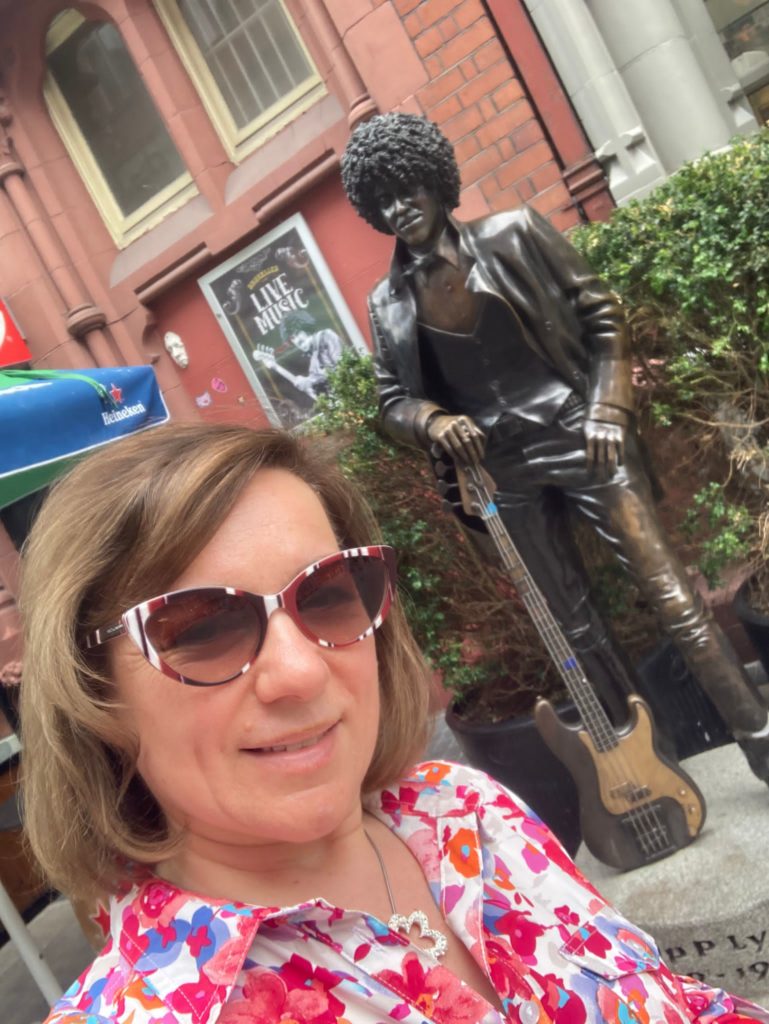 Centrally Located, the Chic and Elegant Hotel and Well-decorated Lobby is to be Enjoyed with Friends or Family

It is conveniently located within walking distance of St. Stephen's Green and Grafton Street with an array of great shops. Ideally located in the bustling center of Dublin city, the surroundings of the Camden Court Hotel are full of pubs and restaurants and offer a lively nightlife. The hotel is also within walking distance of the historic Dublin Castle and many of Dublin's business districts. Ten minutes brings the guest to the National Gallery, Natural History Museum, and Dáil Éireann. Transportation is nearby; the Harcourt station of the LUAS tram is just a minute's walk away.
The Camden Court Hotel is very popular with both business and leisure travelers. My stay was rather bleisure (a mix of business and leisure)! When I arrived at the hotel, I enjoyed the lobby's stunning style, which matches the rest of the establishment. Staff were efficient, friendly and courteous and made my stay a memorable one!

Modern and Stylish: The Hotel's Signature restaurant, the Iveagh restaurant, where the food matches the ambiance!

Upon my arrival and after flying to Dublin and reconnecting with the city, I could think of nothing better than to finish my day with a delicious dinner! The hotel's signature restaurant, the Iveagh restaurant, offers dishes that emphasize high-quality regional products. There, the top-class chef serves modern Irish and European cuisines, accompanied by homemade cocktails and a curated wine list. The three-course menu, which changes every season, is truly a delight for your taste buds, guaranteeing a wonderful evening. You can tell that the chef is looking to set himself apart using recipes that suit his style: creative goat cheese salad with roasted hazelnuts, beetroot and Arugula, but also every kind of fish, such as the delicious creamy salmon with prawns and asparagus.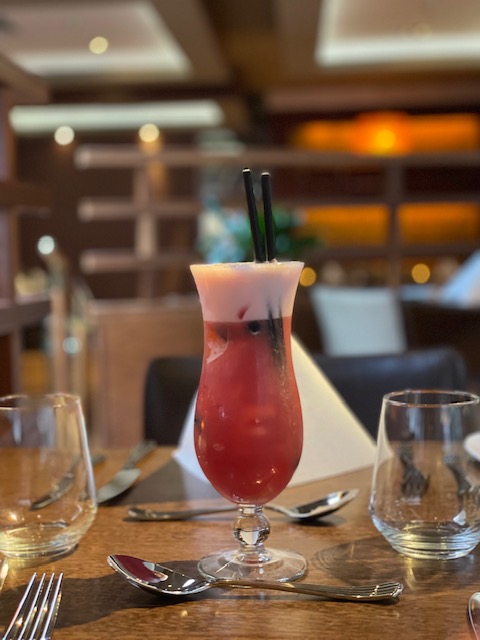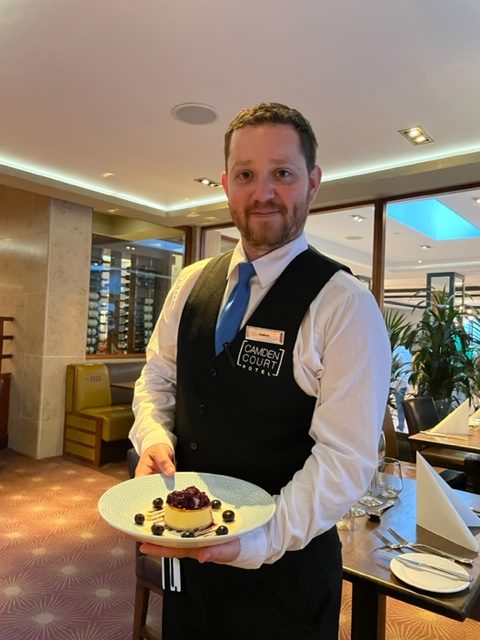 Summer dining can be enjoyed in the beer garden. The restaurant serves a daily continental style breakfast, or a traditional Irish breakfast.
After dinner, one can cross the lobby to check out the lounge and bar that are welcoming and a lovely area to relax with friends. The bar and restaurant are open to residents and non-residents of the hotel. The C Central bar has a lively but relaxed atmosphere in the evening and often features live music. They serve light snacks and often feature sporting events on the TV's.

My beautiful Suite: Optimum Comfort and Contemporary Atmosphere!

The hotel's 251 beautifully decorated en-Suite comfortable twin and deluxe rooms are shining examples of modernity and comfort for the traveler. I spent three nights in a spacious (42 m²) Suite, brightly decorated and tastefully designed that perfectly matches the hotel itself. The bed was comfortable, with a blue headboard, light gray-toned carpet, with geometric patterned wall-paper, attractive modern furniture; the bathroom has two switches to control the lights at night when asleep, preventing your loved one's sleep from being disturbed, and offering a trendy user experience. Bathrobes and slippers are provided and there is a refrigerator and in-room safe at your disposal. A series of beauty products by VOYA in the bathroom also bring the finishing touches to this comfy cocoon. And, the Lavazza coffee machine in the room is a definite bonus for coffee lovers.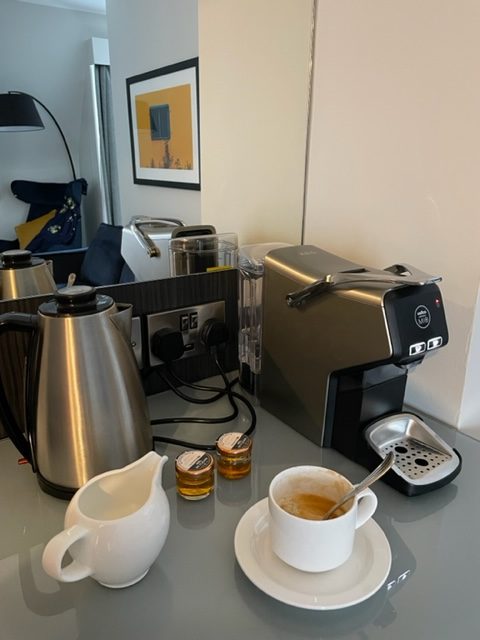 When it comes to relaxation, the guest can also take advantage of excellent leisure facilities: the TLC Gym is home to a fully equipped, high-tech gym with the latest equipment, a heated indoor 16-meter pool, a children's pool, hot tub, sauna, steam room and jacuzzi, all contribute to a feeling of peace and tranquility. What can be more relaxing after a business meeting or a day of sightseeing than a leisurely swim or a vigorous workout and a place to wind down. The beauty salon Moyo is the ideal place to take care of all your beauty needs in its tranquil and stylish setting. They provide a variety of beauty treatments and use only the finest quality products. Guests will leave relaxed and refreshed.
The leisure center is a definite plus, for me, the location is the main reason for choosing Camden Court. Dublin's most popular sights and nightlife are within easy walking distance, as are local pubs and restaurants. When you are ready to book your reservation, keep in mind that the street-facing rooms can be a bit noisy at night, but it is understandable when you are so close to the sizzling nightlife.
The young, dynamic team welcomes their guests in a warm, professional manner, helping them feel completely at home, and they pay particular attention to details while anticipating every need. The hotel also offers an express check-in and check-out feature which once you have experienced it, you will want all of your hotel partners to offer this service. The friendly welcome and high-quality service ensure that the guests will want to return time and time again.

The Verdict

The Camden Court Hotel has made its way to the top of Dublin's best establishments in my opinion. Hidden in the midst of the historic city's narrow streets, this treasure has benefited from a superb renovation of its guest rooms, bringing the character-filled en-Suite a unique and chic atmosphere. Its best features obviously include the delicious trendy and outstanding cuisine at Iveagh restaurant and the impeccable service and its location in the heart of Dublin are really what set this hotel apart. I was truly enchanted! It's the latest urban hotel to make a splash, and it has all of the amenities necessary to become the very best in the city.
Practical Information
More information on their website.
Camden Court Hotel, Camden Street, Dublin 2
Tel: +353 1 4759666
Email: sales@camdencourthotel.ie
Thank you to Camden Court Hotel for the welcome and upgrade to explore their establishment. Of course, the content of this post was left entirely up to me!
Header Photo Credit: @French Quarter Magazine