Art & Culture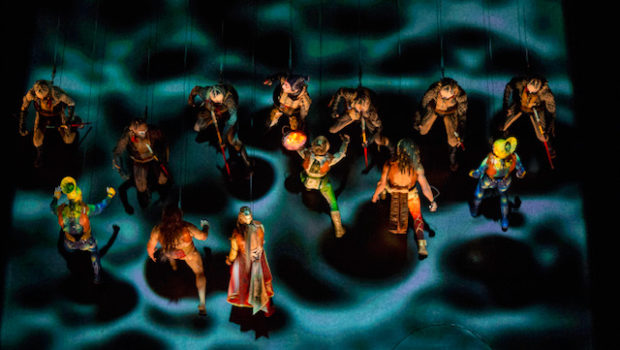 Published on November 24th, 2021 | by Isabelle Karamooz, Founder of FQM
0
It is Curtains-Up All the Way for Cirque du Soleil! Here's What to Expect in November as the Final Las Vegas Cirque Show Reopens
Formed in 1984, Cirque du Soleil, a global company and a world leader in live entertainment, means "Circus of the Sun." It got its name from the original founder, Guy Laliberté.  Laliberté knew exactly what he was doing when he gave the company this name, as it's now world renowned and filled with diversity across the globe from artists to destinations and performances. The international phenomenon continues to stand in the sun's spotlight.
Finally, it will be curtains-up all the way for Cirque du Soleil at the end of November with the reopening of the KÀ show, after being dark for 20 months.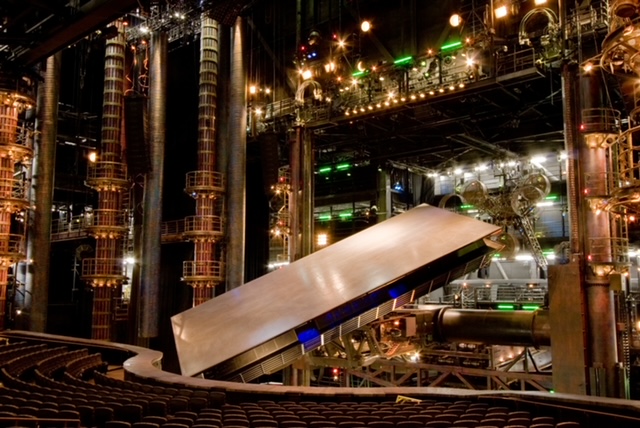 Here's the need-to-know information on your favorite Cirque du Soleil shows that have reopened. Spirits are high, we were delighted to have the chance to speak with Cirque du Soleil to learn all there is to know about the reopening of the shows, the cast and crew members, and this global company.
Header Photo Credit: KÀ Show. (Cirque du Soleil Collections)
A year and a half after Cirque du Soleil was forced to close its doors to the public, the Las Vegas Strip has finally reopened with a long lineup of everyone's favorite shows.
To celebrate the return, the Cirque du Soleil team created "The Sun Rises," a marketing campaign that "launched the day we announced we were returning to the stage. Mystère was the first to return. We expanded the marketing campaign to include the "Intermission Is Over" tagline. With the sun rising, our long intermission is over," explained Matt Nickel, Vice President of the Resident Show Division.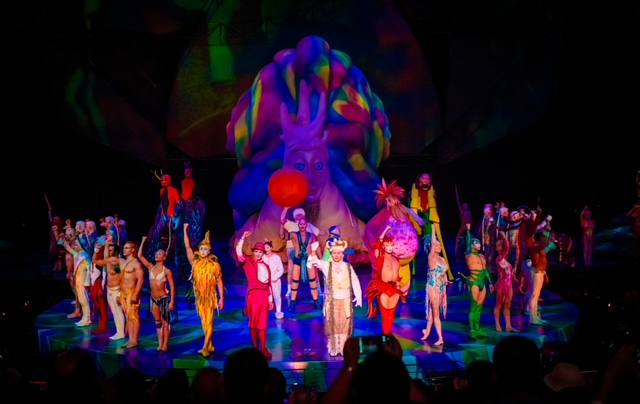 "It made everyone aware that our company was coming back. Worldwide it did so well because people were happy to see live entertainment return," pointed out the VP. "It was a good message for our company to come out and state we're coming back, respecting the safety protocols and all of the requirements set forth by the State of Nevada. We had a lot of other companies reach out to us to see what we were doing to safely return. It was obviously a team effort within Cirque and we took a leadership role in the community with our protocols."
All Cirque du Soleil productions shut down last March, 2020, as COVID-19 numbers in Las Vegas rose and health and safety restrictions were put in place. Since then, the reopening date was continually pushed back until June 2021. Now the return of the four shows and the reopening of the Las Vegas entertainment venues that host them all are important signals that Cirque's most valuable shows are back, despite pressure and uncertainty from the spread of the delta variant.
"Remaining in constant contact with everybody was a priority for us. Eric Grilly, SVP for the Resident Shows Division and I would have monthly calls with all the cast and crew members to keep them informed," said Nickel. "We maintained a high level of communication, constantly updating everyone on what our potential timelines were. We gave the teams a heads up so they could start making plans to come back. That's how it came together."
The cast and crew members who represent 95% of the workers of the Cirque family remained in Las Vegas. Their show schedules are a full-time job, so they do live in Vegas, and not many of them ventured out of Vegas. The artists were itching to get back on stage after more than a year of waiting, trusting the Cirque technicians and operation teams to keep the process safe.

"It was amazing how quickly the rehearsals came together. The fact is that a lot of these artists have been on the show for a long time, they know what they have to do and that their safety is our number one objective. We spent a lot of time over those 15 months to test the equipment to make sure everything was prepared to go back in service," stated Nickel. "We did try to use that time to be productive and the happiest calls we made were when we welcomed the artists back. That was a really good moment for a lot of reasons." However, "it was a complicated process from an operational standpoint, but I give credit to everybody on the stage because when those shows started, it was amazing. It was like we picked up where we left off if not better."
Kicking off Cirque du Soleil's official reopening were classics like Mystère, the longest running show on the Strip and "O", followed by all the other shows we know and love – The Beatles LOVE and Michael Jackson ONE, too.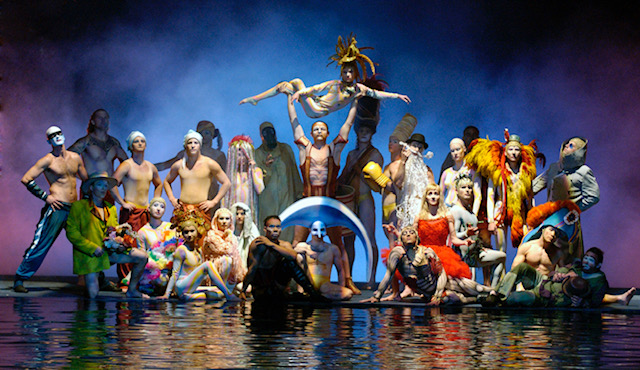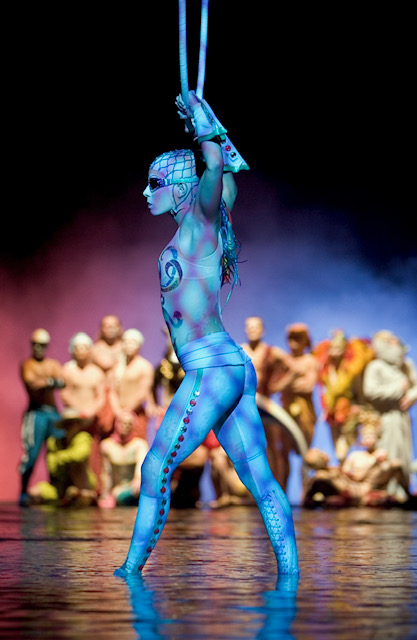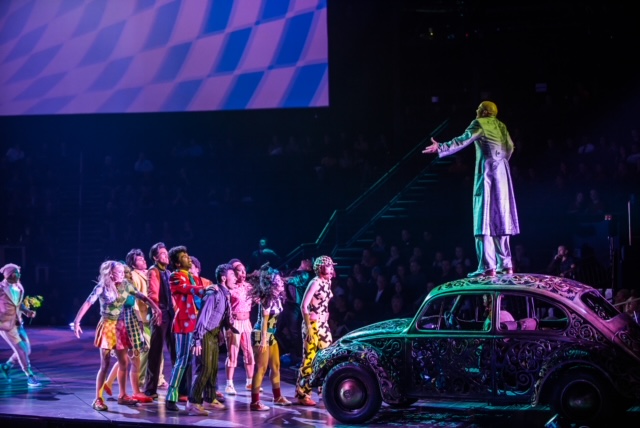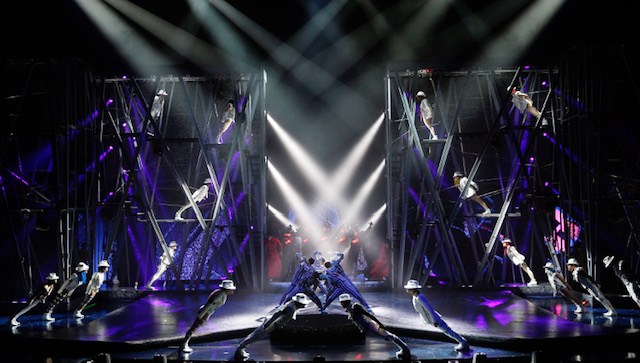 Recently announced in a press release, the reopening of the show KÀ will begin performances at the colossal theater at MGM Grand Hotel & Casino on November 24th. This will mark the "complete return of all the Cirque's shows" that perform on the Las Vegas Strip after nearly a year and a half. The Cirque shows are some of the first of a string of shows to have resumed performances as the Las Vegas Strip comes back to life after its prolonged closure. KÀ will perform Saturday through Wednesday at 7 p.m. and 9:30 p.m. Tickets starting at $69 are now on sale and can be purchased at ka.com.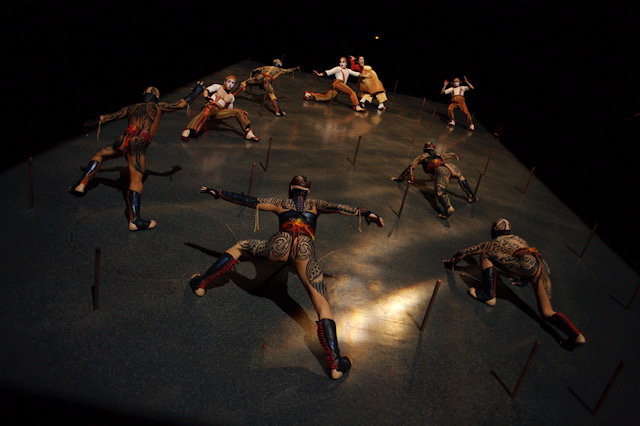 "Once that's open, all of Las Vegas Cirque shows including Blue Man Group (which reopened in June and is part of our portfolio), will be up and running by the end of November including our Disney show in Orlando, Drawn to Life," the VP added. "Next our touring shows will start rolling out their opening schedule. We are reopening those shows in November or December and January, but more robust schedules and cities and tours will start being announced by our touring show team. From a Las Vegas standpoint we're almost there."
At this publishing, ticketholders to all the shows must wear masks at all times, in all inside public spaces, regardless of vaccination status. For up-to-date Covid guidance, check Nevada Health Response Website.
Our readers who are interested in booking their next Cirque show should go to cirquedusoleil.com, for all the show information: touring shows, resident shows, Blue Man Group you name it. Also visit their social handles such as Instagram, Twitter, and Facebook pages, etc.
"We are keeping everyone up to date as well. We also push out a lot of content on a real-time basis so I would direct people to our social channels as well as the website for anything from ticket purchasing to just checking our content and to see what else we're up to," concluded Nickel.

Here's what you can see now and look forward to seeing KÀ show in a month.
Opening date: June 28th, 2021
Mystère reopened at the Mystère Theatre in Treasure Island on June 28th. Show times: Friday – Tuesday at 7:00 pm and 9:30 pm. The show uses a total of 72 acrobats, dancers, singers, and clowns, who will definitely exceed your expectations.
Opening date: July 1st, 2021
"O" reopened at the O Theatre in Bellagio on July 1st, with regular performances scheduled from Wednesday – Sunday at 7:30 pm and 10:00 pm. "O" by Cirque is all about water and offers an extremely pleasing visual experience excitement.
Opening date: August 19th, 2021
Michael Jackson ONE reopened at the Theatre on August 19th. If you are into dance, you would probably have to see Michael Jackson Once. This show is a tribute to the king of pop music. One casts a different spin on the iconic songs of Michael Jackson, by mixing them with unmatched acrobatic acts and visual effects. Show times: Thursday – Monday at 7:00 pm and 9:30 pm.
Opening date: August 26th, 2021
The Beatles LOVE reopened at Love Theatre in Mirage Resort & Casino on August 26th. Show times: Tuesday – Saturday at 7:00 pm and 9:30 pm. The show offers a huge and extravagant spectacle: video effects, fantastic costumes and props and a great cast of dancers, gymnasts and acrobats. In this show, characters from the popular songs of the Beatles come to life.
Opening date: November 24th, 2021
KÀ will reopen on November 24th at the MGM Grand. Show times: Saturday-Wednesday at 7:00 pm and 9:30 pm. KÀ show is an imaginative fairy tale inspired by Asian folklore. KÀ is the only one show with a clearly defined story that makes you actually want to know what will happen in the end.
Opening date: June 24th, 2021
Blue Man Group reopened with performances starting June 24th at Luxor. This production is now part of Cirque du Soleil and this long-running entertainment featuring cobalt characters drumming, spilling paint and lobbing marshmallows, is returning to the stage. Show times: Thursday – Monday at 5:00 pm and 8:00 pm.